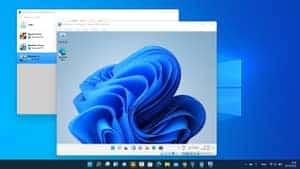 As someone who frequently uses VirtualBox for creating and managing virtual machines, I understand that finding the best laptop for VirtualBox can be a daunting task. With a wide variety of laptops available, it's essential to identify the key features and specifications that are crucial for optimal performance when running virtual machines.
The primary factor to consider is the processing power and RAM. Running multiple operating systems simultaneously demands a powerful CPU and a generous amount of memory to ensure smooth performance. Another aspect to pay attention to is the storage capacity and drive speed. Virtual machines can take up a considerable amount of space, and faster storage drives can significantly improve the overall performance. Lastly, having a robust cooling system is essential, as laptops can heat up quickly when running resource-intensive applications like VirtualBox.
To help you find the best laptop for VirtualBox, I've reviewed an extensive laptop spreadsheet of recent releases, comparing specs, professional reviews, and user-generated feedback. I've narrowed down the top laptops based on virtualization requirements, such as CPU, RAM, storage, and cooling capabilities, while considering various price ranges. By focusing on these critical aspects, you'll be well on your way to selecting the perfect laptop to run VirtualBox seamlessly and efficiently.
Process Your Way to Virtualbox Bliss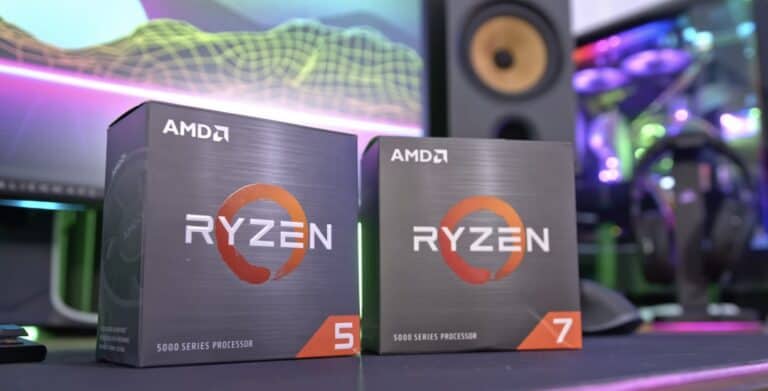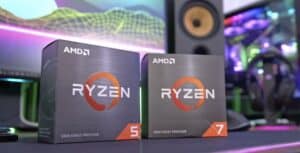 When it comes to choosing the right processor for a laptop that will be running VirtualBox, there are a few key things to keep in mind. Firstly, it's important to remember that VirtualBox is available on both Windows and macOS, so your choice of operating system will play a big role in your decision. Additionally, it's worth noting that while the processor is an important component in a laptop, it's not the only one to consider – things like display quality and battery life can also impact your overall experience.
In terms of specific processors to look for, there are a few key recommendations to keep in mind. For those on a budget, an Intel Core i3-1115G4 processor should suffice. Those looking for a bit more power should aim for an Intel Core i5-1135G7 processor. Finally, for those who need top-of-the-line performance, an Intel Core i7-11370H processor is the way to go.
When comparing processors, it's worth looking at their PassMark scores to get a sense of their performance. Additionally, Cinebench R23 or R24 scores can also be helpful, particularly if you're planning on using your laptop for video encoding or gaming.
Ultimately, the right processor for your VirtualBox laptop will depend on your specific needs and budget. However, by keeping these recommendations in mind, you'll be well on your way to finding a machine that can handle multiple VM instances with ease.
Maximize Your Virtual Experience with These Graphics Cards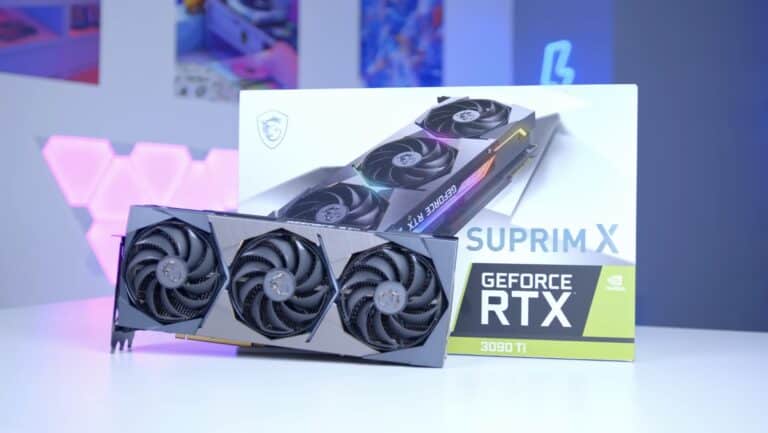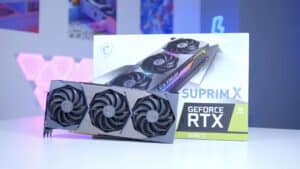 When it comes to virtualization, having a dedicated graphics card may not be a top priority for most users. Virtualization is not particularly demanding on graphics hardware, but it can still benefit from 3D acceleration for gaming, 3D modeling, or other GPU-accelerated applications.
In the current laptop GPU market, Nvidia continues to dominate with the RTX series cards. While desktop GPUs have become more power-hungry, laptop GPUs are still limited in power. Additionally, Nvidia has discontinued the Max-Q label, resulting in a wide variance in graphics performance even in laptops with the same GPU chipset.
To determine if a laptop has a discrete GPU, you can use benchmarks such as 3DMark, Notebookcheck or Cpubenchmark. It's also essential to ensure that your laptop has enough power to handle graphically demanding tasks like gaming or 3D modeling.
If you're looking for a MacBook for virtualization, you can skip this section as the integrated graphics are more than enough. But for other laptops, here are our recommended GPUs for different price ranges and use cases:
Minimum: GeForce GTX 1650
Recommended: GeForce RTX 3050
High-end: GeForce RTX 2060
In summary, while a dedicated graphics card is not necessary for most virtualization use cases, having one can improve performance in graphically demanding applications. Ensure that your laptop has enough power to handle these tasks well and use benchmarks to determine if it has a discrete GPU.
Get Ready to Run Multiple OS with Ample RAM
When it comes to using VirtualBox on your laptop, having enough RAM is essential. VirtualBox is a memory-hungry application that can quickly eat up your system resources, which is why you need to make sure your laptop has enough memory to handle it.
So, how much RAM do you need for VirtualBox? The answer depends on how many virtual machines you plan to run simultaneously. If you're only using one VM, 16 GB of RAM should be plenty. However, if you plan on running multiple VMs at once, you'll need at least 32 GB of RAM.
When it comes to RAM types, DDR4 is the most common standard and is supported by most mid-range and high-end laptops. DDR5 is the latest and greatest, but it's still expensive and needs time to mature as a technology. For most people, DDR4 is more than sufficient and won't break the bank.
There are various RAM types, such as CL (CAS Latency) and ECC (Error-Correcting Code). Still, the performance difference between them is minimal and usually only noticeable in specific applications such as video editing or scientific computing.
Below is a table of average laptop prices, depending on the amount of RAM and performance considerations:
| RAM | Price Range |
| --- | --- |
| 8 GB | $400 – $800 |
| 16 GB | $700 – $1500 |
| 32 GB | $1200 – $2500 |
In summary, for virtualbox laptops, we recommend a minimum of 8 GB of RAM, 16 GB for most use cases, and 32 GB for running multiple VMs simultaneously. Stick with DDR4 RAM as it's more than sufficient for most people and won't break the bank.
VirtualBox on a Laptop: Your Burning Questions Answered
Q: What is the best laptop for VirtualBox?
It really depends on your budget and specific needs, but some great options for running VirtualBox are the Lenovo Legion 5 Pro or the ASUS ROG Strix Scar. These laptops have powerful processors and dedicated graphics cards, making them ideal for running multiple virtual machines at once.
Can you run VirtualBox on a laptop?
Absolutely! VirtualBox can be installed and run on most laptops, as long as they meet the minimum requirements.
How much RAM do I need for VirtualBox on a laptop?
The minimum amount of RAM for running VirtualBox is 8 GB, but we recommend at least 16 GB for better performance. If you plan on running multiple virtual machines at once or working with larger files, 32 GB of RAM would be ideal.
What laptop specs are recommended for VirtualBox?
To get the most out of VirtualBox, we recommend a laptop with at least an i5 processor, a GeForce RTX 3050 graphics card, and 16 GB of RAM. However, if you have a larger budget and want the best performance, consider a laptop with an i7 processor and a GeForce RTX 2060 graphics card.
Is a dedicated graphics card necessary for VirtualBox?
While it's not absolutely necessary, a dedicated graphics card can significantly improve the performance of VirtualBox, especially when running multiple virtual machines at once or working with graphics-intensive software.
How to install VirtualBox on a laptop?
To install VirtualBox on a laptop, simply download the installation file from the VirtualBox website and follow the prompts to install it on your computer.
How to set up a virtual machine in VirtualBox on a laptop?
To set up a virtual machine in VirtualBox on a laptop, open the VirtualBox application and click the "New" button. Follow the prompts to create a new virtual machine, including setting up its operating system, memory allocation, and storage.
What are the benefits of using VirtualBox on a laptop?
VirtualBox allows you to run multiple operating systems on a single machine, making it ideal for developers, IT professionals, and anyone who needs to run different software environments. With VirtualBox, you can also take snapshots of your virtual machines, allowing you to quickly restore previous configurations if something goes wrong.
Can you run multiple virtual machines on a laptop with VirtualBox?
Yes! VirtualBox is designed to run multiple virtual machines simultaneously, allowing you to work on multiple projects or environments at once.
How to troubleshoot common issues with VirtualBox on a laptop?
If you're having issues with VirtualBox on your laptop, the first step is to make sure your laptop meets the minimum requirements. You can also try updating VirtualBox and your virtual machine's software, as well as checking for conflicts with other software on your computer. If you're still having issues, check out the VirtualBox documentation or online forums for further troubleshooting tips.
4 Best Laptops for virtualbox
$880
i5-12450H
|
GTX 1650
|
32 GB RAM
|
2000 GB SSD
|
15.6″ IPS WA; 1920x1080
|
HP Victus 15: A budget-friendly gaming laptop with mixed reviews
Pros
Excellent gaming performance
Affordable price
Can be used for work
Cons
Poor battery life
Bland design
Weak GPU leads to unsatisfactory frame rates
Summary
The HP Victus 15 is a budget-friendly gaming laptop designed to cater to price-savvy buyers. It has excellent gaming performance at an unbeatable price, but it lacks battery life and a stylish design.
Alternatives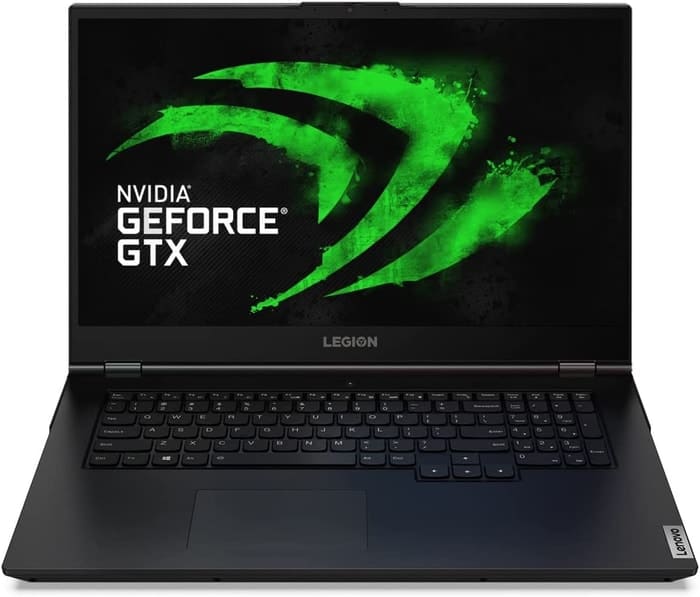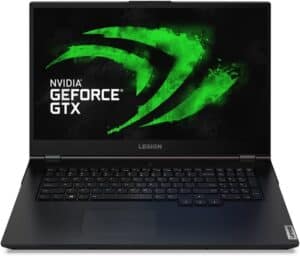 $950
Pros
Great gaming performance
Good maintenance options
Cons
Short battery life
Small touchpad
$1,350
Ryzen 7 6800H
|
RTX 3060
|
32 GB RAM
|
2000 GB SSD
|
16″ IPS HDR G-Sync; 2560x1600
|
Lenovo Legion 5 Pro offers top-notch performance for VirtualBox at a premium price.
Pros
High quality 165 Hz 16:10 IPS display
Relatively easy serviceability
Integrated numpad
Very fast charging
Cons
Low resolution webcam with no IR or privacy shutter
Very warm CPUGPU temperatures when gaming
Moderate-heavy uneven backlight bleeding
Only average battery life
Summary
With an upgraded CPU and GPU, Lenovo Legion 5 Pro offers great performance for running virtual machines on VirtualBox. Its high quality display, easy serviceability, and fast charging make it a great investment for tech enthusiasts. However, its low-resolution webcam, warm temperatures during gaming, average battery life, uneven backlight bleeding, and lack of Thunderbolt support may deter some users.
Alternatives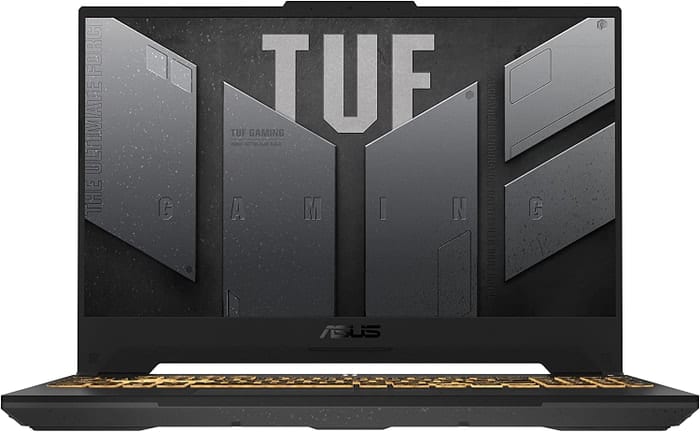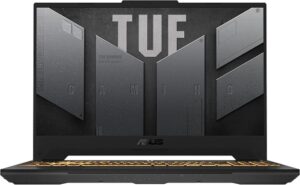 $1,300
Pros
Faster than most other GeForce RTX 3060 laptops
300 Hz IPS panel with full sRGB coverage
Cons
Chassis base and lid exhibit some flexing
No per-key RGB lighting
$2,310
Ryzen 9 5900HX
|
RTX 3080
|
64 GB RAM
|
4000 GB SSD
|
15.6″ IPS-level G-Sync; 1920x1080
|
ASUS ROG Strix Scar 15 G533 is a gamer's dream come true, but not for the faint-hearted.
Pros
Sturdy construction
Fast Wi-Fi 6E
Excellent response times and no PWM
Wide color gamut coverage with Dolby Vision support
Summary
The ASUS ROG Strix Scar 15 G533 with Intel Alder Lake Core i9-12900H and a 150 W Nvidia RTX 3070 Ti is a force to be reckoned with. With its improved WQHD 240 Hz panel, sturdy construction, fast Wi-Fi 6E, and excellent response times, it checks off most boxes that enthusiast gamers look out for. However, areas of concern remain, particularly with respect to emissions, power draws, and battery life.
Alternatives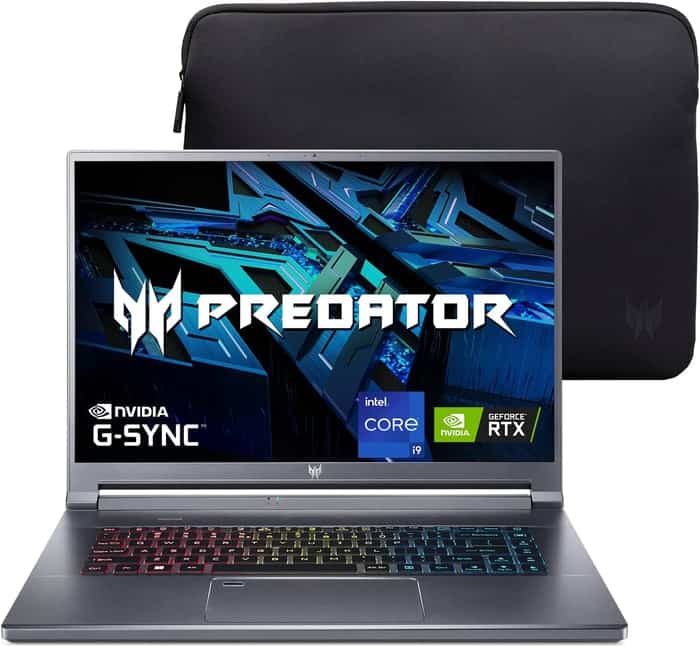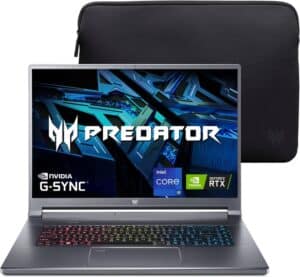 $2,500
Pros
High performance capabilities
Excellent, bright 240-Hz display
Cons
Soldered-in RAM and inaccessible SSD
Fan noise and warm palm rest
$3,800
i9-12950HX
|
RTX 3080 Ti
|
32 GB RAM
|
2000 GB SSD
|
17.3″ IPS; 2560x1440
|
ASUS ROG Strix Scar G733CX-XS97 offers top-notch gaming performance and extensive features, but comes with a hefty price tag.
Pros
Good QHD panel with 240 Hz
High and stable gaming performance
Extensive case illumination
TB4, Wi-Fi 6E, and PCIe 4.0 connectivity
Cons
Inconsistent SSD performance
Additional premium for HX CPU isn
Summary
The ASUS ROG Strix Scar G733CX-XS97 is a high-end gaming laptop with top-of-the-line hardware, including the Core i9-12950HX and GeForce RTX 3080 Ti, and a fast 240 Hz display. The laptop also has a good QHD panel, extensive case illumination, and various connectivity options such as TB4, Wi-Fi 6E, and PCIe 4.0.
Alternatives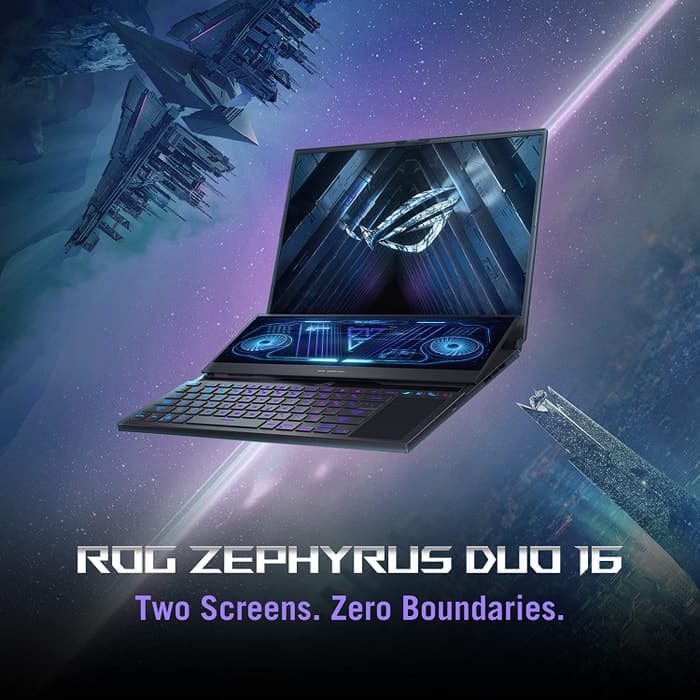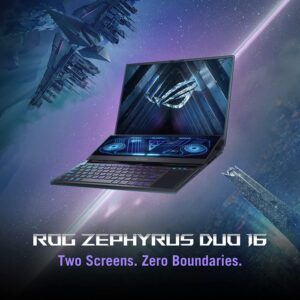 $3,820
Pros
Impressive thin and elegant design considering dual displays and sheer power
Refined two-screen layout
Cons
Eye-watering cost, especially as configured
Awkward keyboard and touchpad layout
Table of the Best Laptops for virtualbox