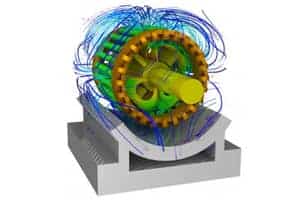 Whether you're an engineering student, a professional engineer, or a researcher, finding the best laptop for ANSYS can be a daunting task. From finite element analysis to computational fluid dynamics, ANSYS software demands not only a sophisticated processor but also a powerful graphics card to handle the complex simulations and calculations. I've been there too, juggling between system requirements and budget constraints while trying to find a laptop that can comfortably run ANSYS.
Based on my experience with ANSYS, I understand that the software's performance is heavily reliant on the computer's hardware. It's not just about having a laptop that can run ANSYS, but rather finding the best laptop that can run it efficiently. To find the best laptop for ANSYS, I've reviewed an extensive laptop spreadsheet of recent releases, comparing specs and reviews (both professional and user-generated), and narrowed down the top laptops based on ANSYS-specific requirements and price ranges.
Before we delve into the list, it's crucial to remember that ANSYS is a resource-intensive software that requires a sturdy workstation-type laptop rather than an everyday-use laptop. This guide will focus on the key aspects that ANSYS users typically look for, like the best CPU and GPU combo for ANSYS, RAM requirements, and the importance of SSDs for faster data retrieval. This is not a guide for the average laptop user, but for those who understand the demand and power that ANSYS requires. It's about finding the best laptop for ANSYS that will make your work smoother, faster, and more efficient.
Power up with the Right Processor
Market Overview
When it comes to choosing a laptop processor for ANSYS simulations, there are several options available from different manufacturers. Apple's ARM-based M1, M2, M2 Pro, and M2 Max chips have been making waves with their exceptional single-core performance and impressive battery life. AMD has also gained a significant share of the laptop CPU market, with their 6th and 7th-generation Ryzen processors. Intel, on the other hand, has released their 13th-generation Core processors, but their 12th-generation Core CPUs still offer great value for those who don't need cutting-edge performance.
Processor Requirements for Thermal and Fluid Dynamics Simulations
Before diving into specific processor recommendations, it's important to understand the requirements for running ANSYS simulations, particularly in thermal and fluid dynamics. ANSYS is not an overly demanding application, so even an entry-level processor will be sufficient for most tasks. However, it's worth noting that the CPU is not the sole factor that determines simulation performance. Other components like the GPU and memory also play a significant role.
Is a High-end CPU Necessary for Thermal and Fluid Simulations?
While a high-end CPU can certainly enhance performance in thermal and fluid simulations, it's not always necessary. ANSYS is designed to efficiently utilize available hardware resources, and even mid-range processors can handle most simulation tasks with ease. That being said, if you frequently work with complex models or large simulations, investing in a higher-end CPU can provide a noticeable boost in performance.
When Can We Ignore Benchmarks and Focus on Real-world Performance?
When it comes to evaluating processor performance, benchmarks can provide valuable insights. One widely used benchmark for comparing processors is Cinebench R23. However, it's important to remember that benchmarks don't always reflect real-world performance accurately. ANSYS simulations are highly dependent on the specific model and the complexity of the simulation. Therefore, it's crucial to consider real-world performance and user experiences alongside benchmark results when making a decision.
Table of Recommended Processors
To help you make an informed choice, here are some recommended laptop processors for ANSYS simulations:
| Processor | Notes |
| --- | --- |
| i3-1115G4 | Entry-level processor that can handle most ANSYS simulations with ease. |
| i5-1135G7 | Recommended option for a balance between performance and affordability. |
| i7-11370H | High-end processor for demanding simulation tasks and complex models. |
Please note that these recommendations are based on general usage scenarios and may vary depending on specific requirements. If you need a workstation with excellent performance for intensive simulations, consider processors with an "H" in their model name. These processors are specifically designed to handle more demanding tasks and provide superior performance.
With these options in mind, you can confidently choose a laptop processor that meets your needs and provides a smooth ANSYS simulation experience.
Powerful Graphics for Seamless ANSYS Performance
The Role of the Graphics Card in Engineering Work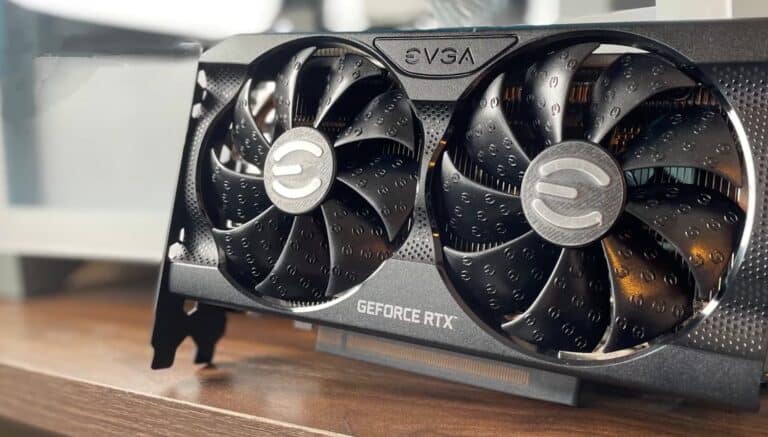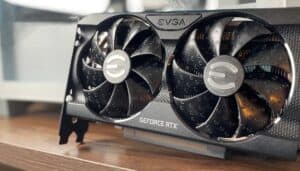 When it comes to engineering work, having a capable graphics card is crucial for running simulations and handling complex visualizations. ANSYS, a popular engineering software suite, can benefit greatly from the power of a dedicated GPU. While it's true that ANSYS doesn't require a dedicated GPU for MacBook users, Windows laptops require one to achieve good performance.
The CPU and GPU work together to solve the same problems, but the GPU is much faster at it. The parallel processing capabilities of modern graphics cards allow them to handle the heavy computational tasks required by ANSYS more efficiently than the CPU alone. Therefore, investing in a good graphics card can significantly improve your workflow and reduce simulation times.
GPU vs CPU Rendering – Which is Faster?
Graphics cards excel at rendering tasks, making them the preferred choice for visualizations and simulations in ANSYS. While the CPU can also handle these tasks, the GPU's architecture is specifically designed to handle parallel calculations, making it much faster and more efficient.
By leveraging the power of the GPU, you can accelerate ANSYS simulations, improve real-time interaction, and achieve smoother visualizations. This is especially important for complex simulations that involve large amounts of data and intricate 3D models.
Consider Your Needs and How They Affect the GPU Choice
Before diving into the world of laptop GPUs, it's essential to consider your specific needs. Are you primarily using ANSYS for engineering work, or do you also have gaming or VR aspirations? Understanding your requirements will help you determine the appropriate level of graphics card performance.
For ANSYS work alone, a mid-range graphics card will usually suffice. However, if you plan on gaming or exploring virtual reality applications, you may want to consider a higher-end GPU to ensure a smooth experience across all your activities.
Ranking GPUs in Terms of Performance
As a tech enthusiast, I often rely on benchmarks to evaluate GPU performance. While 3DMark is a popular benchmark for graphics cards, it may not provide a complete picture of how well each GPU performs, particularly in terms of energy efficiency. To better understand performance per watt, I use PassMark GpuTest. This allows me to compare GPUs based on their power efficiency, which is particularly important for laptop users who rely on battery power.
Recommended GPUs for Various Price Brackets
Now, let's get to the fun part: choosing the right graphics card for your ANSYS laptop. To provide you with a starting point, I've prepared a table of recommended GPUs for different price brackets:
| Price Bracket | Recommended GPU |
| --- | --- |
| Minimum | GeForce GTX 1650 |
| Recommended | GeForce RTX 3050 |
| High-end | GeForce RTX 2060 |
These GPUs offer a good balance between performance and price. The minimum recommended GPU, the GeForce GTX 1650, provides sufficient power for ANSYS workloads without breaking the bank. The GeForce RTX 3050, in the recommended price bracket, offers a significant boost in performance for a reasonable price. For those seeking top-tier performance, the GeForce RTX 2060 is an excellent choice, delivering exceptional power for demanding simulations and gaming.
Remember, the specific requirements of your engineering work and any additional activities you plan to pursue will ultimately guide your decision. Be sure to consider your needs and budget when selecting the right graphics card for your ANSYS laptop.
Happy engineering!
Power up with the Right RAM!
Deciding on the right laptop RAM for ANSYS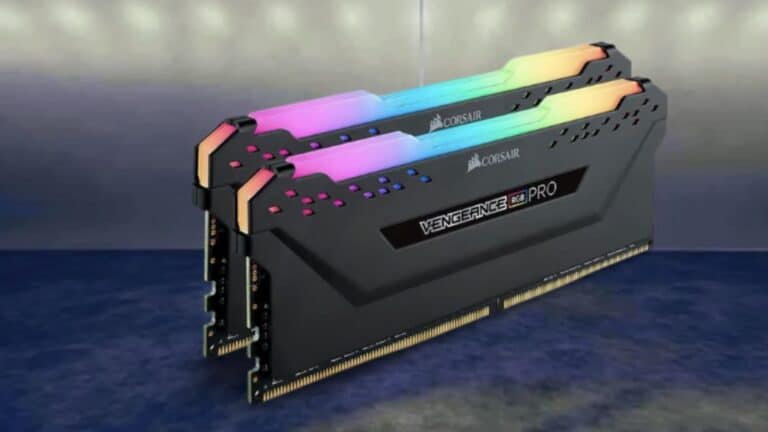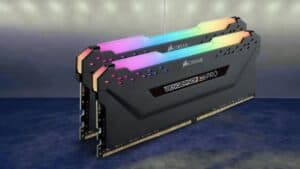 When it comes to running ANSYS simulations on a laptop, having the right amount of RAM is crucial. Not only does it affect the performance and speed of your workflow, but it also determines the size of the models you can work with. In this guide, we'll discuss how much RAM you need for heavy engineering work and provide recommendations for different price ranges.
Why I use so much RAM in my workflows
As a tech enthusiast and professional, I often find myself pushing the limits of my hardware. ANSYS simulations can be memory-intensive, requiring a significant amount of RAM to handle large datasets and complex calculations. With more RAM, you can load larger models into memory, reducing the need for slower disk-based operations.
How much memory is needed for heavy engineering work?
In most cases, 16 GB of RAM is sufficient for running ANSYS simulations on a mid-range laptop. This configuration strikes a balance between performance and affordability. However, if you frequently work with large models or employ multi-core solvers, you may benefit from having 32 GB or even 64 GB of RAM.
It's important to note that the larger the models and the more complex the simulations, the more RAM you'll require. If you're dealing with models exceeding 100 GB, it might be worth considering a laptop with Error Correcting Code (ECC) memory. ECC memory helps detect and correct errors, which is especially important for scientific computing tasks like engineering and physics.
DDR5, and why it's not worth the money yet
The latest generation of Intel and AMD CPUs supports both DDR4 and DDR5 RAM. While DDR5 offers improved performance over DDR4, it's still a relatively new technology that comes with a higher price tag. In addition, DDR5 modules are not yet as readily available as their DDR4 counterparts. Therefore, at this time, it's not recommended to invest in DDR5 RAM for ANSYS laptops, as DDR4 remains the more cost-effective and widely supported choice.
Other considerations – frequency, ECC, modules (single/dual rank)
Aside from the amount of RAM, there are a few other factors to consider when selecting RAM for your ANSYS laptop. The frequency of the RAM modules can impact performance, with higher frequencies generally leading to better responsiveness. However, it's essential to ensure that your laptop's motherboard supports the chosen RAM frequency.
If you're considering ECC memory for enhanced reliability, keep in mind that not all laptops support it. ECC memory is typically found in workstation-class laptops designed for professional use. Lastly, the number of ranks in the RAM modules can affect performance. Dual-rank modules provide better performance than single-rank modules, but the difference may not be noticeable for most users.
Recommended RAM configurations and laptop prices
To make your decision easier, I've compiled a table of recommended RAM configurations for ANSYS laptops at different price points:
| RAM Configuration | Price Range |
| --- | --- |
| 8 GB | Budget |
| 16 GB | Mid-range |
| 32 GB | High-end |
Please note that these recommendations are based on general usage scenarios and may vary depending on specific requirements and budget constraints.
In conclusion, when choosing the right laptop RAM for ANSYS, consider the size of the models you'll be working with, the complexity of your simulations, and your budget. While 16 GB of RAM is typically sufficient, opting for more memory can improve performance and future-proof your laptop. Remember to prioritize other factors like RAM frequency, ECC support, and module rank to maximize your laptop's potential.
Now that we've covered the important aspects of selecting laptop RAM for ANSYS, let's move on to discussing recommended laptops in the next section.
4 Best Laptops for ANSYS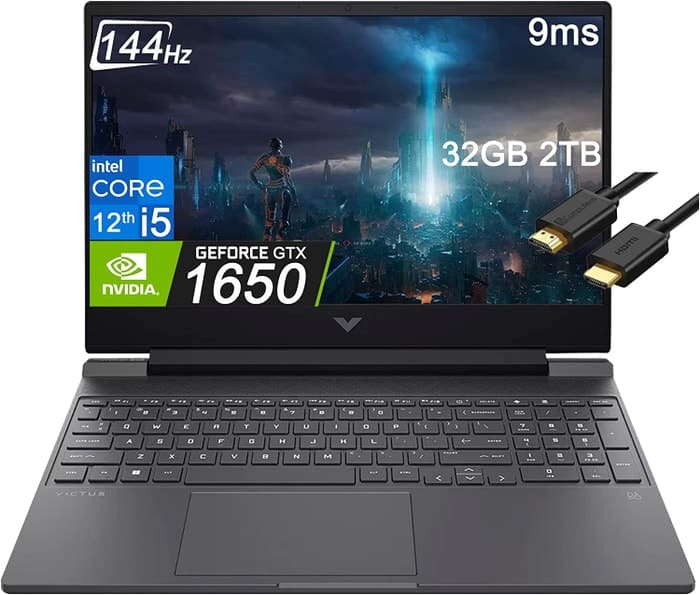 $880
i5-12450H | GTX 1650 | 32 GB RAM | 2000 GB SSD | 15.6″ IPS WA; 1920x1080 |
1.HP Victus 15
HP Victus 15: A budget gaming laptop that delivers good performance at an excellent price.
Pros
Excellent price
Good gaming performance
Can double as a work laptop
Three color choices
Cons
Bad battery life
Rather plain design
Weak GPU yields unsatisfactory frame rates
Screen only so-so despite 144Hz refresh rate
Summary
The HP Victus 15 is a budget gaming laptop that offers good gaming performance and can double as a work laptop. It has an excellent price, but compromises on battery life and design.
Alternatives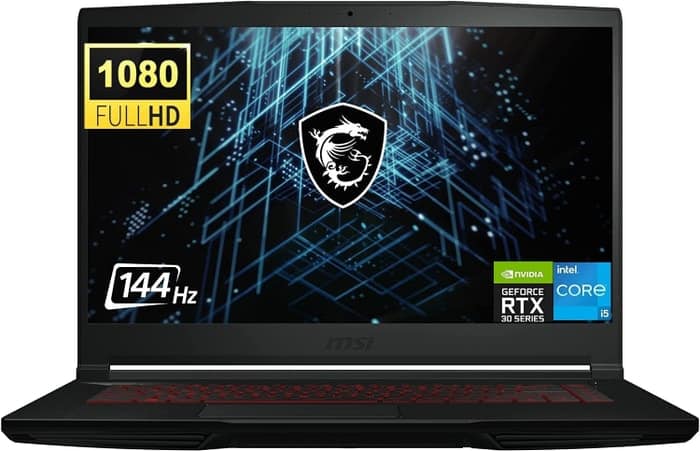 $960
MSI FHD
Pros
Extremely affordable
Capable in mid-range games
Cons
Rivals are routinely faster
Single-channel memory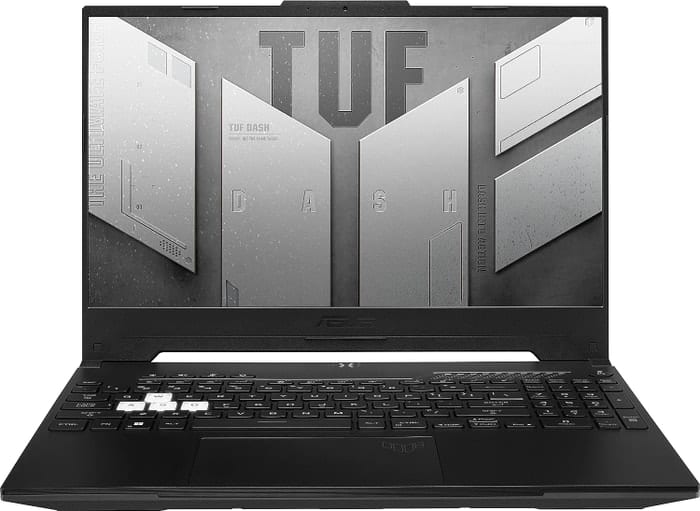 $1,160
i7-12650H | RTX 3070 | 64 GB RAM | 2000 GB SSD | 15.6″ IPS-level G-Sync; 1920x1080 |
2.ASUS TUF Dash F15
ASUS TUF Dash F15: Affordable and powerful, but beware of the FHD 144Hz screen option.
Pros
Lightweight and well-built
Good inputs and IO
FHD 300Hz and QHD screen options
Significantly more powerful than the previous generation
Cons
Quirks affecting everyday ergonomics
Ports squeezed together on the left edge
Be cautious of the FHD 144Hz screen option
Summary
The ASUS TUF Dash F15 is a budget-friendly and powerful laptop that offers good performance and a lightweight build. It is significantly more powerful than the previous generation and competitively priced. However, users should be cautious of the FHD 144Hz screen option and opt for the FHD 300Hz display if available.
Alternatives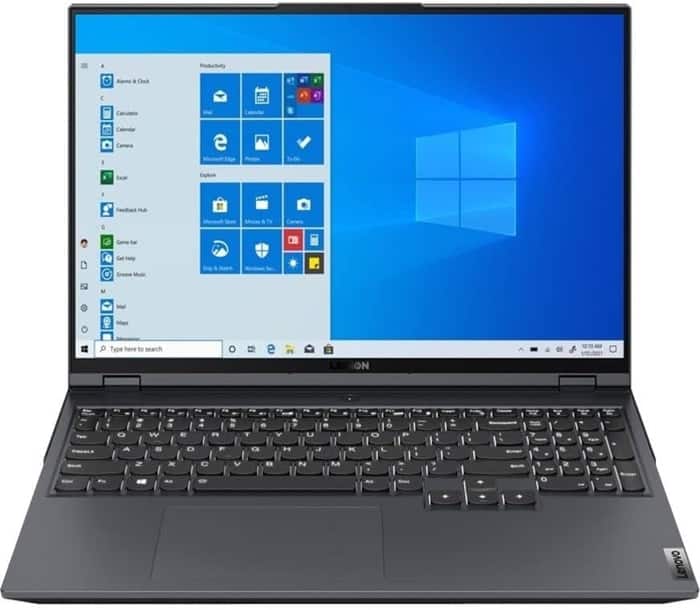 $1,300
Lenovo Legion 5i Pro 16
Pros
Stylish, sleek form factor
Gorgeous display
Cons
Webcam quality is poor
Lack of biometrics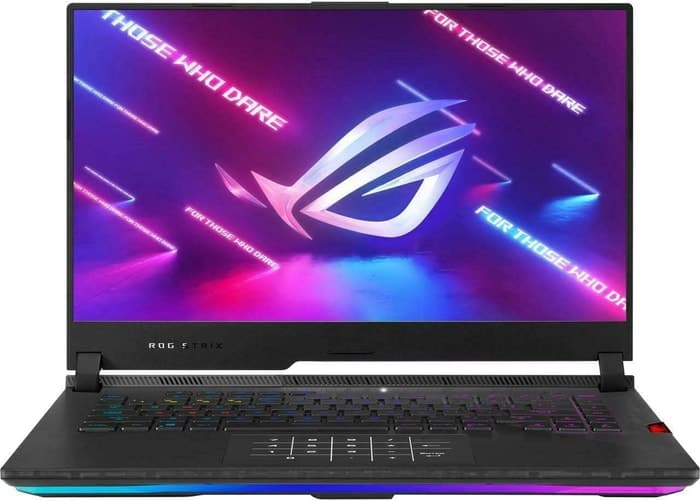 $2,050
Ryzen 9 5900HX | RTX 3080 | 64 GB RAM | 4000 GB SSD | 15.6″ IPS-level G-Sync; 1920x1080 |
3.ASUS ROG Strix Scar
ASUS ROG Strix Scar 15 delivers impressive gaming performance, but falls short in terms of heat and noise emissions.
Pros
Sturdy construction
Fast Wi-Fi 6E
Excellent performance
Cons
Limited display angle
No biometric login
High heat and noise emissions under load
Summary
The ASUS ROG Strix Scar 15 is a solid choice for gaming enthusiasts, offering sturdy construction, fast Wi-Fi, and excellent performance. However, it does have some drawbacks including limited display angle, no biometric login, and high heat and noise emissions under heavy load.
Alternatives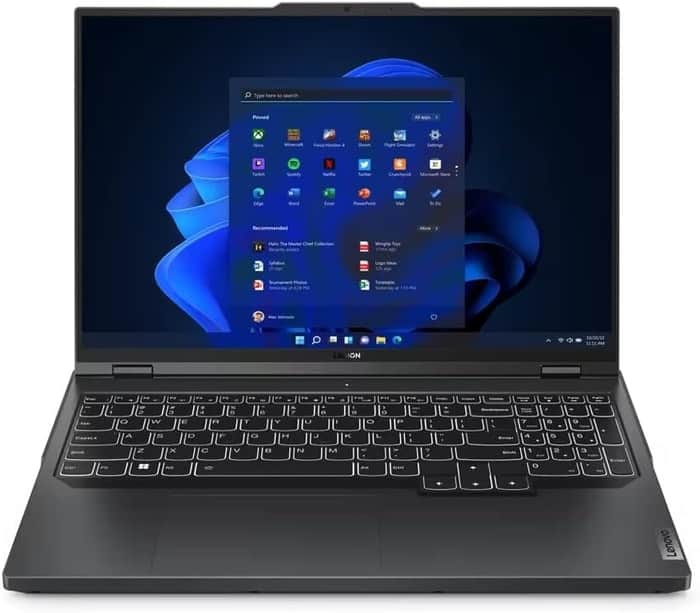 $2,630
Lenovo Legion Pro 5
Pros
Solid build quality and design
Good screen and IO
Cons
Lack of Thunderbolt or biometrics
Not as powerful as other i9 HX implementations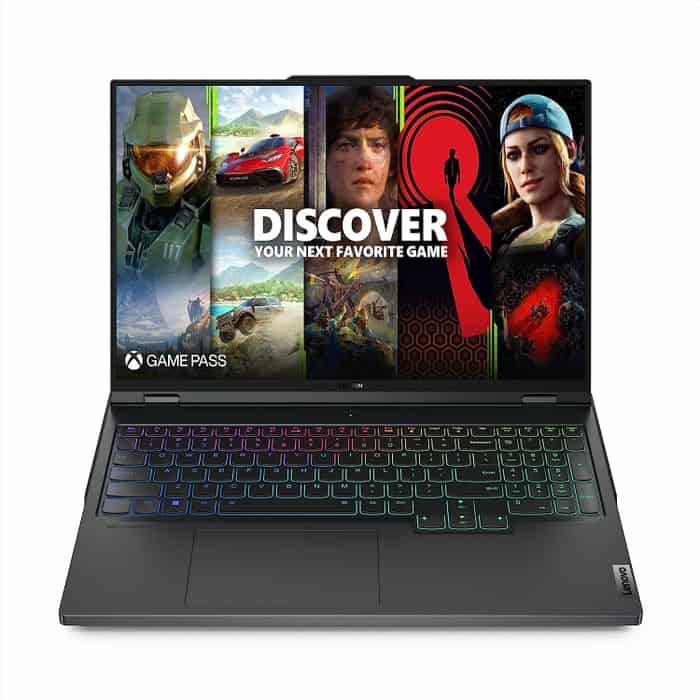 $3,390
i9-13900HX | RTX 4090 | 32 GB RAM | 1000 GB SSD | 16″ HDR; 2560x1600 |
4.Lenovo Legion Pro 7i 16
Lenovo Legion Pro 7i Gen 8: A mid-priced powerhouse for ANSYS.
Pros
Strong overall performance
Display is big, bright and fast
Per-key RGB lighting
Cons
Some flex to keyboard deck
Poor battery life
Summary
The Lenovo Legion Pro 7i Gen 8 with its 13th-gen Core i9 CPU and RTX 4090 graphics offers strong overall performance and a big, bright, and fast display, making it a great choice for ANSYS. However, there is some flex to the keyboard deck and poor battery life.
Alternatives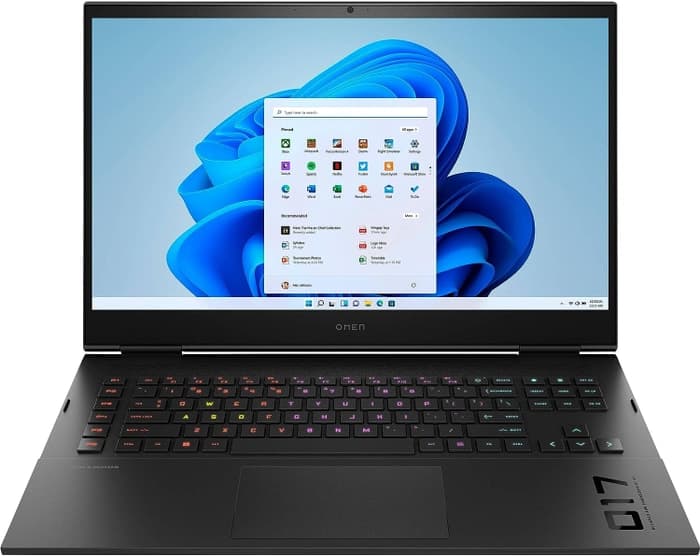 $4,290
HP Omen 17
Pros
QHD display with 165 Hz
Powerful Core i9 processor
Cons
Slightly below-average performance for a RTX 4080
High noise level
Table of the Best Laptops for ANSYS
| | |
| --- | --- |
| Laptop | Price (approx) |
| HP Victus 15 | $880 |
| ASUS TUF Dash F15 | $1,160 |
| ASUS ROG Strix Scar | $2,050 |
| Lenovo Legion Pro 7i 16 | $3,390 |