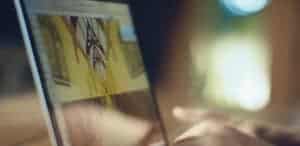 SketchUp is an excellent 3D modeling software for everyday use. I'm sure you don't need me to tell you that. However, when it comes to picking the best laptop for SketchUp, there's a whole lot of knowledge you need to sort through first.
That's where I come in. After testing and comparing hundreds of laptops, I've distilled everything down to this guide to help you pick the best laptop for SketchUp.
I'll talk about what's important and what you don't need to worry about, provide benchmarks and estimates to help guide your decision-making process, and even wrap it all up with some of my own top laptop picks. Let's get started!
Picking a good processor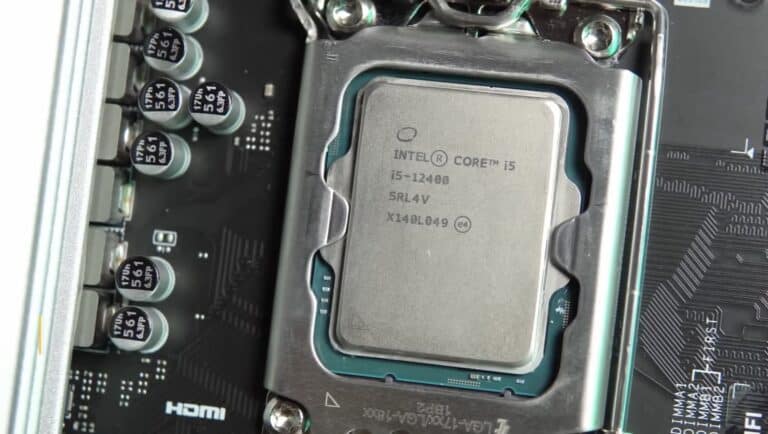 In late 2022, the laptop market is more diverse than ever, with Intel's 13th-gen processors on their way and Apple's new M1 chips offering exceptional single-core performance and battery life. If you're looking to invest in a laptop for SketchUp, you have plenty of options – from budget to high-end.
First off, consider your budget and what you plan to do with your laptop. Do you need a fast processor for light photo editing? Are you looking for an affordable option with good portability? Or are you looking for a high-end processor to ensure a laptop that will last 3 years?
If you're on a budget, then AMD Ryzen 3 3200U is your best bet. For an average laptop that can handle light photo editing tasks, Intel's i3-10110U is a good choice. And if you need serious performance and want the best of the best, look no further than Intel's i5-10210U.
Regardless of what processor you choose, benchmarking tools such as Cinebench and PassMark are a great way to compare different processors from various manufacturers. Check out the table below to help you decide which processor is right for your needs.
| Price bracket | Processor |
| --- | --- |
| Budget | AMD Ryzen 3 3200U |
| Average | Intel i3-10110U |
| High-end | Intel i5-10210U1, AMD Ryzen 5 5600H |
1 Apple's M1 processor offers similar performance but will limit the range of apps and software you can use on the machine.
Choosing the right graphics for SketcUp
With the rise of new technologies in the past few years, the laptop GPU market has seen some significant changes. For example, Nvidia recently released a few RTX 40 series cards, but these are not yet available on laptops. This means that laptop buyers need to settle for RTX 30 series graphics chips, such as the RTX 3070 Ti. It also means that desktop GPUs are now a lot more power-hungry compared to laptops, widening the gap between laptop and desktop GPUs.
Fortunately, you don't need a dedicated GPU for SketchUp. This 3D modeling tool is quite forgiving when it comes to hardware requirements, so most mid-range graphics chips should be able to handle the task. However, if you plan on using SketchUp for rendering with V-Ray, Octane, Arnold or Redshift, you'll need a dedicated graphics card.
So, what do you need to look for in a laptop graphics card? Performance benchmarks like 3DMark and Unigine Heaven can give you an idea of how a graphics chip will perform in different workloads. When shopping around, I recommend checking out benchmarks such as these to get an accurate idea of performance expectations.
If you're looking for a gaming laptop, you'll want a higher refresh rate panel (90 Hz+) and should invest in a high-end GPU such as a GTX 1660 Ti or AMD RX 5700.
Here's a list of recommended GPUs by price range:
| Price Range | Average Laptop Prices | Recommended GPUs |
| --- | --- | --- |
| Entry-level | $500-1000 | Iris Xe Graphics G7 |
| Mid-range | $1000-1500 | Quadro T500 |
| High-end | >$1500 | GeForce MX550 |
How to choose the right memory that will work optimally with SketcUp?
The RAM requirement for SketchUp is not too demanding, so you don't need to go for a top-of-the-line laptop. 8GB of RAM should be enough for basic tasks. If you're doing more complex tasks or have other applications open at the same time, 16 GB of RAM is the recommended minimum. For high-end performance and large projects, 32 GB or more would be ideal.
When it comes to RAM speed, the current market standard is DDR4, and the newer DDR5 is still expensive and needs time to mature as a technology. The RAM speed is no longer a critical factor in the performance of a laptop, so don't stress about it too much.
7 Best Laptops for SketchUp
1
Plenty of features for the money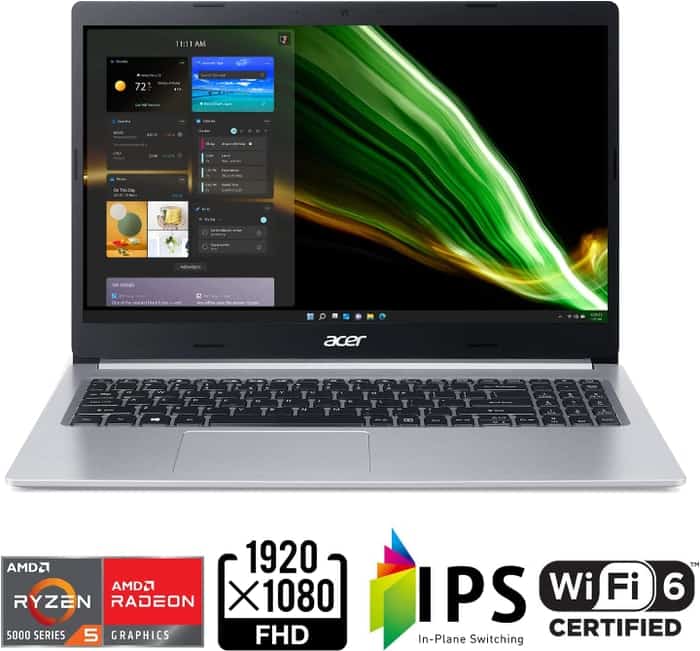 Ryzen 5 5500U
|
Radeon RX Vega 7
|
8 GB RAM
|
256 GB SSD
|
15.6″ IPS; 1920×1080
Pros and cons
Pros
Awesome processor (Ryzen 5 5500U)
First-class graphics card (Radeon RX Vega 7)
View on Amazon
2
Fantastic value
i7-1195G7
|
Iris Xe Graphics G7 96EUs
|
16 GB RAM
|
1024 GB SSD
|
14″ IPS; 3840×2160
Pros and cons
Pros
Excellent display (14 IPS)
Lightweight (2.86 lbs)
Cons
Mediocre processor (i7-1195G7)
Substandard graphics card (Iris Xe Graphics G7 96EUs)
View on Amazon
3
Great value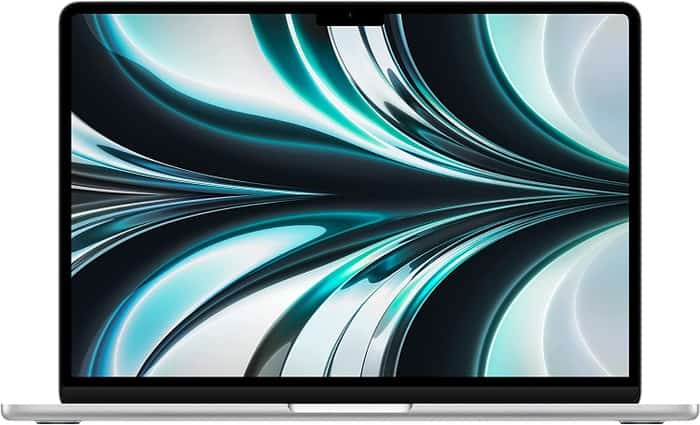 Apple M2
|
Apple M2 8-core GPU
|
8 GB RAM
|
512 GB SSD
|
13.6″ IPS; 2560×1664
Pros and cons
Pros
Superb processor (Apple M2)
Excellent display (13.6 IPS)
Cons
Middle-of-the-road memory amount (8GB)
Substandard battery life (915min)
View on Amazon
4
Best laptop for SketcUp under $1500
Ryzen 9 5900HS
|
RTX 3060
|
40 GB RAM
|
2000 GB SSD
|
14″; 2560×1440
Pros and cons
Pros
Terrific processor (Ryzen 9 5900HS)
Good graphics card (RTX 3060)
Cons
No IPS Panel (subpar viewing angles)
View on Amazon
5
Best laptop for SketcUp under $3000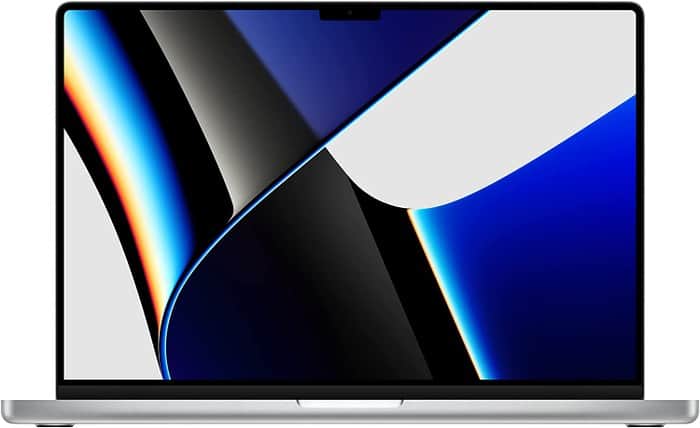 Apple M1 Pro 10 core
|
Apple M1 Pro GPU
|
16 GB RAM
|
1000 GB SSD
|
16″ mini-LED; 3840×2160
Pros and cons
Pros
Excellent display (16 mini-LED)
Featherweight (3.52 lbs)
Cons
Underwhelming processor (Apple M1 Pro 10 core)
Average memory amount (16GB)
View on Amazon
6
Best laptop for SketcUp under $5000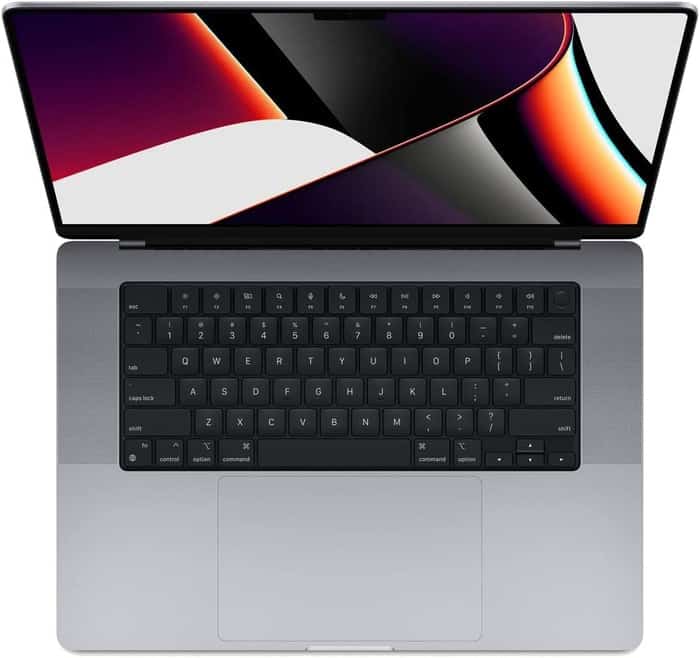 Apple M1 Max
|
Apple M1 Max 24-Core GPU
|
64 GB RAM
|
2000 GB SSD
|
16″ mini-LED; 3840×2160
Pros and cons
Pros
Solid processor (Apple M1 Max)
Solid memory amount (64GB)
Cons
No IPS Panel (worse contrast)
View on Amazon
7
Gaming never looked better on this OLED display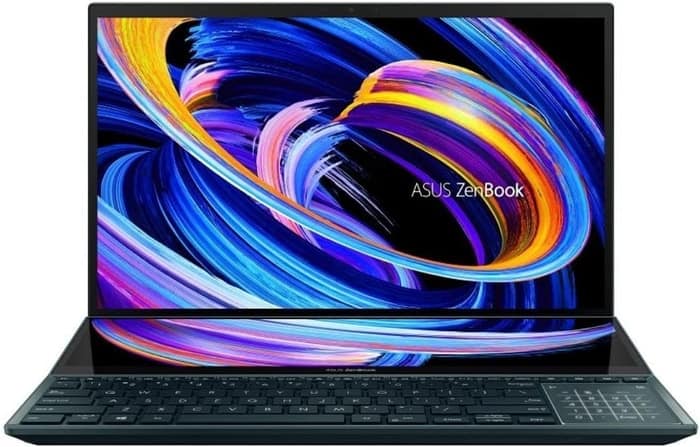 i9-12900H
|
RTX 3060
|
32 GB RAM
|
8000 GB SSD
|
15.6″ OLED Touch; 3840×2160
Pros and cons
Pros
Up to scratch processor (i9-12900H)
Great display (15.6 OLED Touch)
Cons
Unexceptional memory amount (32GB)
Middle-of-the-road battery life (260min)
View on Amazon
Table of the Best Laptops for Best Laptop for SketchUp in 2023