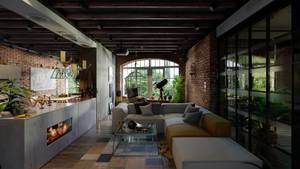 Lumion 11 – lightweight, user-friendly modeling program for creating virtual walkthroughs.
Ever wonder how realistic house, city or other ares 3D models are made? Well, to do that kind of level design, you need a 3D modeling program that's lightweight and easy to use. You can get that with Lumion 11! The software was originally designed to help architects visualize their projects quickly and efficiently. Because of this, it makes a great first-time modeling tool for a newbie who is looking to pick up a career in the industry. Additionally, its more powerful features can be used by more advanced modelers as well! Whether you're a newcomer or a seasoned veteran, you're going to need a nice computer if you want to be making virtual landscapes for your own projects or someone else's! In this post, I'll show you how to find the best laptop for Lumion 11 from some use cases and some specs. Afterward, I'll make suggestions on what I think are the best laptops for Lumion 11 based on my research. Finally, I'll answer some common questions you might have about Lumion 11 or how it affects your new laptop purchase.
With all of this out of our way, let's jump to the Lumion requirements and laptop spec recommendations.
Key topics:
● How do I choose the right laptop processor?
● How much RAM do I need?
● What kind of GPU do I need?
● Do I really need a fast hard drive?
TL;DR
you need a fairly powerful computer if you want to use Lumion 11 for creating virtual landscapes
Requirements for a Lumion 11 laptop
Major

What's the best graphics card that will work optimally with Lumion 11?
Workstation vs. consumer graphics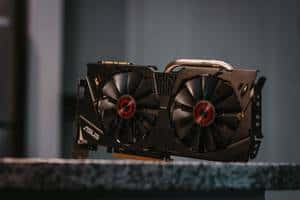 Lumion 11 is a powerful application that relies on the GPU to render 3D images. This means that you'll need to choose between two main options: certified cards for Lumion 11 and consumer-grade (gaming) cards.
Professional cards are the best option because they offer better performance, stability, and support for features such as RealView. The downside is that they're more expensive than consumer-grade cards. You can either go for a certified card or a high-end gaming card, but if you want the best possible experience – go for a professional card.
Minimum graphics (under $1000)
A low-end graphics card will be enough for Lumion 11 if you're on a tight budget. If you're willing to spend under $1000, then I recommend these GPUs:
GTX 1650 ($850)
RTX 3060 ($1600)
RTX 3070 ($2500)
RTX 2070 ($1800)
You might see a few more crashes with this option, but Lumion 11 will still work fine – especially with the use of "Software OpenGL" option in case of crashing or system freezes. However, Lumion 11 will run much better on professional cards or high-end gaming cards – so if you can afford them, it's worth it to get one of those instead.
TL;DR
you'll need a certified card or high-end gaming card for Lumion 11, but if you're on a tight budget – GTX 1650 or RTX 2070 are fine options
Major

Choosing the right memory for Lumion 11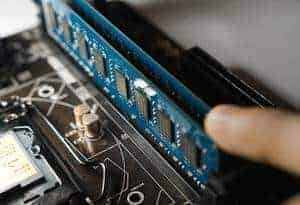 Lumion 11 is a 3D rendering application. For best performance, you'll need a powerful PC with a graphics card and at least 16 GB of RAM. But it's difficult to predict how much RAM Lumion 11 will require for a particular project.
As a result, I recommend going for 32 GB to future-proof your laptop, or if you have the budget for it, 64 GB. If you're just running Lumion 11 and nothing else, then 16 GB will do just fine.
But if you're considering the other applications on your laptop as well – make sure to go for 32 GB or more.
32 GB or more?
In terms of performance, the more RAM the better – as long as it doesn't exceed the laptop's capacity. The default configuration of most laptops is 8GB – but if you're going for something powerful, 16GB should be enough.
If you're using CAD software or any other memory-hungry program that can use up all your system resources in an instant – don't take any chances and go for 32GB or more to future-proof your computer. And remember that there are no extra slots for RAM upgrades in laptops so if you can afford it, buy two sets of 16GB and put them in both slots to increase the total amount of RAM to 32GB (or even 64GB).
TL;DR
go for 32 GB or more if you're running other programs on your laptop
16 GB is enough if you're only running Lumion 11
Major

Picking a good processor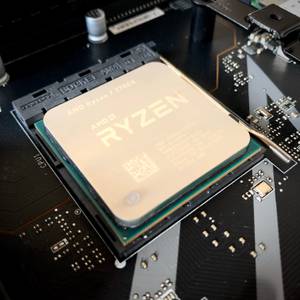 If you're buying a laptop for Lumion 11, then I can't say that CPU is the most important factor. The main component that affects the performance of Lumion 11 is graphics card. A good CPU will not make a big difference in a laptop's performance when compared to a gaming-grade GPU.
Requirements
A quad-core processor would be sufficient for Lumion 11 because it doesn't utilize any more than four cores at once. In this regard, I don't think there's much to say about the Intel Core series of processors – they all perform similarly. A new AMD Ryzen or an older Intel Core i5 would be perfect as well.
I would stay away from laptops with dual-core processors because Lumion 11 will simply use two cores, but won't benefit from a dual-core configuration. So yeah, if you see a laptop with a quad-core CPU and a dual-core CPU – just don't buy it. It'll have twice as many idle cores as working ones!
Recommendations
For this application, you can ignore all of my advice on choosing processors and go for the latest graphics card instead. In my opinion, it's possible to notice an improvement with the latest graphics cards on some new laptops with high-end CPUs, but it depends on how powerful your previous GPU was. If you have no idea what kind of laptop to buy for this application – go for graphics card first and then worry about the CPU later on (and never worry about RAM).
TL;DR
when it comes to Lumion 11, graphics card is more important than CPU
quad-core CPU is good enough for Lumion 11, but latest graphics card is better for this application
Optional requirements for a Lumion 11 laptop
Optional

My storage recommendations that will work optimally with Lumion 11
Laptops for Lumion 11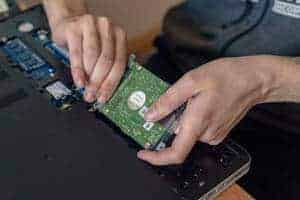 There are a lot of laptops with SSDs. But how many of them are worth buying? The laptop's price, brand, storage size, and other features can be more important than the type of storage.
If you're looking for the best laptop for Lumion 11 – I recommend looking for an affordable computer with at least 256 GB SSD. Ideally, it should also have an NVMe slot to upgrade to 1 TB or 2 TB SSD in the future.
I'd recommend browsing our list of recommended laptops for more information on what to look for when buying a laptop.
TL;DR
you can get any laptop with an SSD, but there are some that are better than others
if you're looking for a good laptop for Lumion 11, I recommend looking for an affordable computer with at least 256 GB SSD and NVMe slot for future upgrades
if you're interested in more information on what to look for when buying a laptop, I recommend browsing our list of recommended laptops
Optional

The right display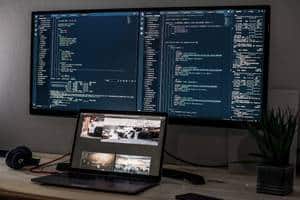 If you're new to 3D work, then you're probably thinking: "I need a 4K display and a 120Hz refresh rate". And yes, that is a great idea. But it's not what we're going for in this guide. We want to get the best value for our money – and there are many, many more things that make a display better than resolution and refresh rate.
Best-value laptop displays for Lumion 11
You need an IPS panel (or AHVA/PLS/eDP) with decent brightness and contrast. For color accuracy, I recommend you to go with a professional-grade IPS panel if you can afford it. If not, then look for a budget laptop with a decent TN panel. You should also pay attention to screen size – most laptops have 15″ or 17″ screens these days.
TL;DR
get a high refresh rate display if you can afford it
an IPS panel is a good choice for a gaming laptop if you can afford it
TN panels are more affordable and usually have higher contrast ratio and brightness
5 Best Laptops for Lumion 11
1
Great value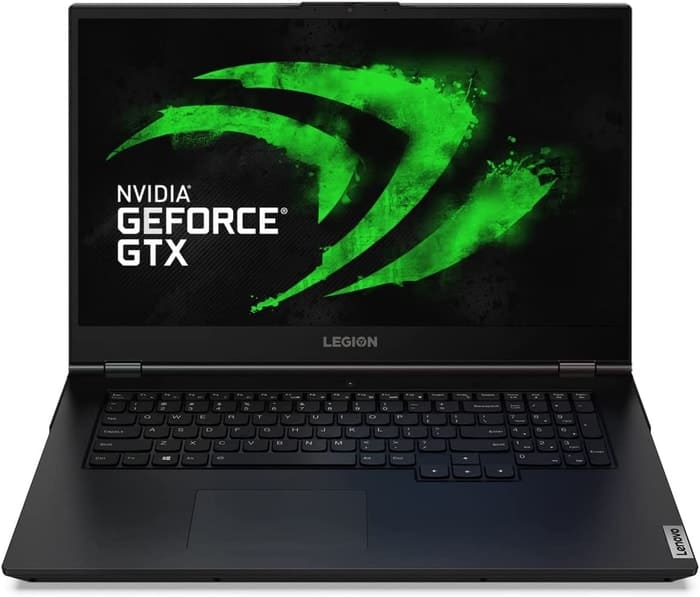 Ryzen 5 5600H
|
GTX 1650
|
32 GB RAM
|
1000 GB SSD
|
17.3″ IPS; 1920×1080
Pros and cons
Pros
Adequate processor (Ryzen 5 5600H)
Good memory amount (32GB)
Cons
Run-of-the-mill graphics card (GTX 1650)
View on Amazon
2
Great value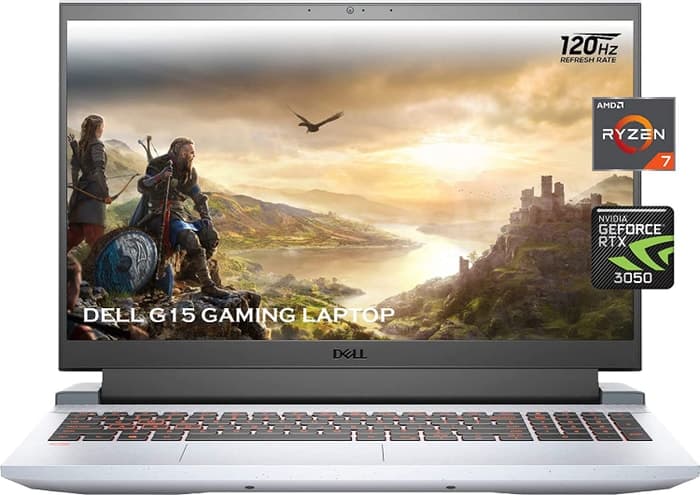 Ryzen 7 5800H
|
RTX 3050 Ti
|
64 GB RAM
|
4000 GB SSD; 8000 GB HDD
|
15.6″ 120Hz Touch; 1920×1080
Pros and cons
Pros
Superb processor (Ryzen 7 5800H)
Fair graphics card (RTX 3050 Ti)
Cons
No IPS Panel (limited viewing angles)
View on Amazon
3
Fantastic value
i7-11800H
|
RTX 3060
|
64 GB RAM
|
2000 GB SSD; 1000 GB HDD
|
15.6″ 144Hz IPS G-Sync; 1920×1080
Pros and cons
Pros
Very good processor (i7-11800H)
Decent graphics card (RTX 3060)
View on Amazon
4
Lumion 11 laptop under $5000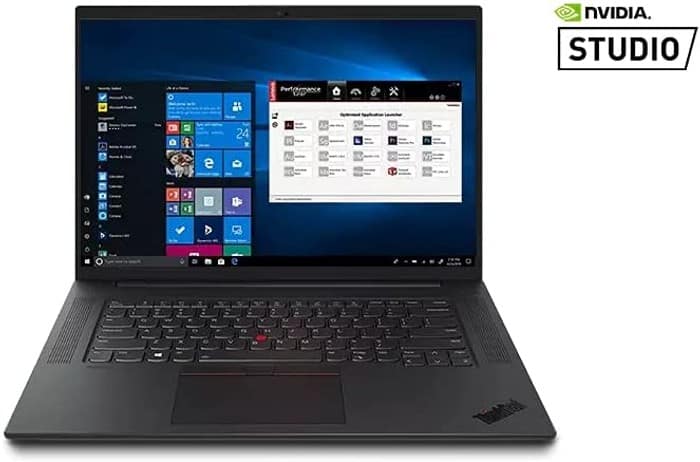 i9-11950H
|
RTX 3080
|
64 GB RAM
|
1000 GB SSD
|
16″ IPS HDR; 3840×2400
Pros and cons
Pros
Terrific processor (i9-11950H)
Exceptional graphics card (RTX 3080)
View on Amazon
5
Lumion 11 laptop under $10000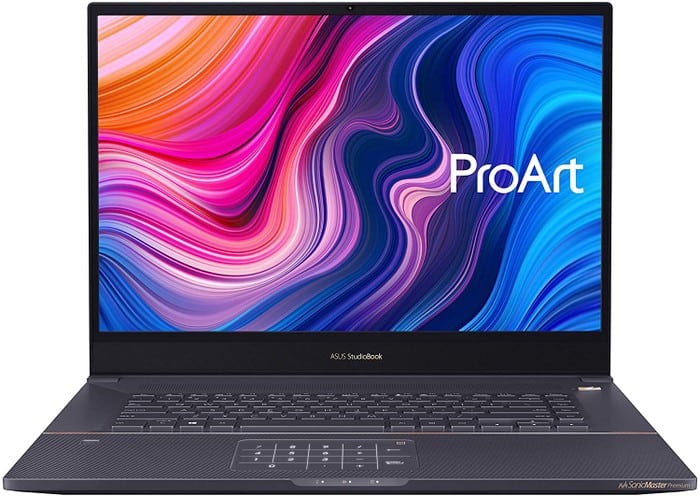 i7-9750H
|
Quadro RTX 3000
|
16 GB RAM
|
1000 GB SSD
|
17.3″ Matte; 1920×1200
Pros and cons
Cons
Middle-of-the-road processor (i7-9750H)
Unremarkable graphics card (Quadro RTX 3000)
View on Amazon
Table of Best Laptops for Lumion 11
| Laptop | Price (approx) |
| --- | --- |
| Lenovo Legion 5 | $960 |
| Dell XPS 9710 | $1140 |
| Acer Predator Helios 300 | $1840 |
| Lenovo ThinkPad P1 Gen | $3650 |
| ASUS ProArt StudioBook Pro | $5000 |