Introduction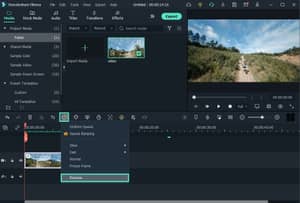 Filmora is a popular video editing software for Windows and macOS. It's not as powerful as Adobe Premiere Pro or Davinci Resolve, but it's more than enough for most people's needs. You can start making great looking videos in just a few hours with Filmora. Filmora is also a great option for professional video editors who want a lighter, faster and more fun program for editing smaller projects like videos for social media and video ads.
I'll be covering the latest version of Filmora – 11.6 (released on September 1 2022).
So, if you're looking for the best laptop for Filmora 11, you are in the right place. In this article, I'll guide you through everything you need to know about choosing a laptop for Filmora 11. By the end of this article, you'll know exactly which laptop is the best for Filmora 11 and your budget.
TL;DR
pick a laptop with at least an i5 processor and 16GB RAM (better if it has an i7 processor) if you want to edit videos like a pro, otherwise any laptop with at least an i3 processor will do
Choosing a processor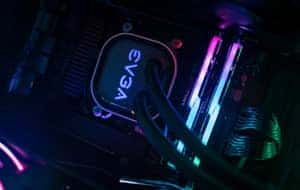 If you're in the market for a new laptop to use with Filmora 11, you might be wondering what kind of processor you need. In this section, we'll take a look at the latest processors on the market and give some recommendations for different budgets.
It's worth noting that Filmora is not a particularly demanding application, so even entry-level processors will do the trick. However, if you're looking to use your laptop for other tasks – such as gaming or working with 3D models – then you'll need a more powerful CPU. With that said, let's take a look at some of the latest processors on the market.
Latest Laptop Processor Market Overview
Apple has released MacBooks with their own ARM-based M1, M1 Pro, M1 Max and M2 system-on-chip modules. These chips offer exceptional single-core performance and battery life.
AMD has managed to take 20% of the CPU market share with their latest generation Ryzen processors. These CPUs offer good performance at a lower price than Intel's equivalents.
Intel has recently released its 12th Core processor generation which has made great leaps in performance. The 12th-gen processors have adopted a hybrid performance/efficiency core design. This means that they offer both high performance when needed and good power efficiency when not under full load.
Why Not Get a High-End CPU for Video Editing?
You might be wondering why you shouldn't just get the most powerful processor you can find for video editing. After all, more power is always better, right? Well, not necessarily. You see, while Filmora is not a particularly demanding application, it doesn't require nearly as much power as something like gaming or working with 3D models does. As such, there's really no need to spend the extra money on a high-end CPU unless you're planning on using your laptop for other tasks that do require a lot of processing power.
What Are the Best Processors for Video Editing?
So what are the best processors for video editing? To be honest, there isn't any one "best" processor; it really depends on your budget and what other tasks you'll be using your laptop for (as we mentioned before). With that said, here are some recommendations:
– Minimum: Intel i3 or better multicore processor, 2GHz or above – This will be enough power for basic video editing in Filmora 11 but won't be suitable for anything else too demanding.
– Recommended: Intel i5 – A mid-range option that will provide good performance for video editing while still being affordable.
– High-end: Intel i7 – If you're looking for the best possible performance (and you're willing to pay for it), then an i7 processor is what you want.
My graphics recommendations for Filmora 11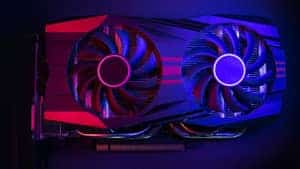 Video editing is a resource-intensive task that can put even the most powerful computers to the test. If you're looking to do any serious video editing, you need to make sure that your laptop is up for the challenge. In this article, we'll take a look at what kind of graphics card you need for Filmora 11 and other video editing applications.
The State of the GPU Market
Nvidia continues to dominate the laptop GPU market with its RTX 3000 series cards such as the RTX 3070 Ti. However, desktop GPUs are now a lot more power-hungry, so the gap between power-limited notebook graphics and desktop graphics cards has widened in recent years. Nvidia has also discontinued its Max-Q use for its latest generation of graphics cards (such as the RTX 3060), so now an exact GPU wattage is determined by each laptop manufacturer (OEM). This results in a wide variance in graphics performance in laptops with the same GPU chipset.
The Role of Graphics Cards in Video Editing
It's not enough to just look at the processor when choosing a laptop for video editing – we need to consider the graphics card as well. While most of us would agree that a dedicated GPU is not necessary for basic video editing, it becomes more and more important if you're working with 4K footage or 8K RAW files (though I doubt anyone's working with those). I'll use 3DMark scores to compare different GPUs since they're easy to find and are a good indicator of performance in real-world scenarios (for example, when playing games).
When Does a Dedicated Graphics Card Make Sense?
If you're looking for budget option, don't expect top-of-the line components – instead focus on getting right balance between performance and portability; this will ensure that your laptop will be able handle any project you throw at it future without requiring upgrade right away.
The GTX 1050 Ti is the minimum recommended GPU for Filmora 11, but if you're looking to do any serious video editing, you should consider something more powerful. The RTX 2070 Max-Q is the recommended GPU for 4K video editing, but if you're working with 8K RAW files, you'll need something even more powerful.
Choosing a memory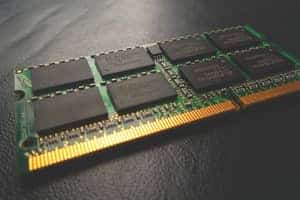 Video editing is a process that can be both demanding and rewarding. It's a chance to be creative, tell a story, and craft something beautiful. But in order to do that, you need the right tools. And when it comes to video editing, one of the most important tools is your laptop.
There are a lot of factors to consider when choosing a laptop for video editing. But in this guide, we're going to focus on one specific aspect: RAM. How much RAM do you need for Filmora 11? What's the difference between DDR4 and DDR5? And what are the best laptops for video editing in various price ranges?
We'll answer all those questions and more in this guide. So if you're looking for advice on how to choose the right laptop RAM for Filmora 11, read on!
How Much RAM Do You Need for Video Editing?
When it comes to video editing, RAM is important but it's not everything. A laptop with 16 GB of RAM will be able to handle most tasks just fine. However, if you're working with 4K footage or 8K is on the horizon, 32 GB would be better. That way you can future-proof your investment and have some headroom for growth.
Why DDR5 Isn't Necessary Yet (But It's On Its Way)
The latest-gen Intel and AMD CPUs support DDR4 and DDR5 memory modules respectively. However,DDR5 is still expensiveand needs time tomature as atechnology before it becomes mainstream . For now, DDR4is still the sweet spotin terms of price and performance .
– Most mid-range laptops come with 16 GB of RAM.
Latest-gen Intel and AMD CPUs support DDR4 and DDR5, though DDR5 is still expensive
Table of Recommendations for Various Price Ranges
– Minimum: 4 GB of RAM
– Recommended: 8 GB of RAM
– High-end: 16 GB of RAM
Deciding on a storage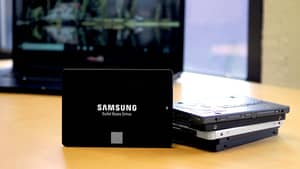 When it comes to laptops, one of the most important factors to consider is the type of storage that it comes with. In the past, hard disk drives (HDDs) were the norm but nowadays, solid state drives (SSDs) have taken over as the preferred storage solution for most users due to their many advantages such as faster data access speeds and lower power consumption.
What's New in Laptop Storage?
If we take a look at the current market situation, it's clear that SSDs have taken over as the primary storage solution for laptops. Hard disk drives (HDDs) are no longer commonplace and even SATA-based SSDs are starting to become less common as they're being replaced by faster PCIe-based M.2 NVMe SSDs. This trend is only expected to continue in the future as prices of NVMe SSDs continue to drop while capacities continue to increase.
At present, budget laptops (< $900) usually come with 500 GB of storage while mid-range laptops (~$1k-$2k) tend to come with 1 TB of storage. High-end laptops (> $2k) often come with 2 TB of storage but there are also some models that offer up to 4 TB of storage space. It's important to note that these are just averages – there is a wide range of variation within each category depending on the specific model and brand. For example, you can find budget laptops with 256 GB or even 1 TB of storage space but they're usually more expensive than average.
How Much Storage Do You Need?
One question you might be asking yourself is – how much storage do I really need? The answer depends on a few factors such as project size, file format(s), codec(s), bitrate(s), frame rate(s), resolution(s), etc. As a general rule of thumb, we recommend having at least 500 GB of usable space for Filmora 11 projects but ideally – 1 TB or more would be ideal if your budget allows it. If you're working with 4K footage or large projects containing lots of footage then 2 TB would be even better although anything beyond that isn't really necessary unless you have extremely large projects or want peace of mind knowing that you have plenty of extra space just in case something goes wrong during production (e..g lost footage).
Display for Filmora 11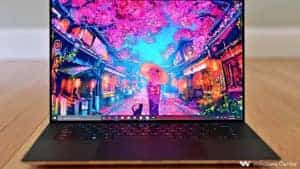 The most important factor to consider when choosing a laptop for Filmora 11 is the display. In this section, we'll go over the different aspects of a display that are important for video editing, and offer recommendations for each budget level.
What's the Best Laptop Screen Size for Video Editing?
There is no one-size-fits-all answer to this question, as it depends on your individual needs and preferences. If you frequently edit videos on the go, then a smaller screen size might be more convenient for you. However, if you prefer to edit videos at home or in an office setting, then a larger screen size will give you more room to work with. Ultimately, it comes down to personal preference and what works best for you.
Panel Type (Is It Necessary?)
IPS (in-plane switching) panels are widely considered to be the best type of panels available on laptops today. They offer great color reproduction, wide viewing angles, and good image quality overall. TN (twisted nematic) panels used to be the standard in laptop displays, but they have largely been replaced by IPS panels in recent years. TN panels are still found in some cheaper laptops, but they generally don't offer as good of an experience as IPS panels do. If you can afford it, we recommend going with an IPS panel over a TN panel every time.
Brightness Levels and Contrast Ratios
One thing to keep in mind when choosing a laptop display is its brightness level and contrast ratio. These two factors will affect how well your video footage looks on your screen while you're editing it, so it's important to make sure that the display has decent levels of both brightness and contrast . In general, we recommend looking for displays with at least 300 nits of peak brightness , and 1000:1 or higher contrast ratios . You can usually find these specs listed in the product description or technical specifications of any given laptop.
Color Gamut Coverage
Another important aspect of choosing a laptop display is its color gamut coverage . This refers to how many colors your screen is able to accurately reproduce from industry standard color gamuts such as sRGB or Adobe RGB . For example, if a display has 100% sRGB coverage, that means it can accurately reproduce all colors within the sRGB color space. It's generally accepted that 85% sRGB coverage is sufficient, but if you're dealing with HDR video footage or working with colors outside of the sRGB gamut, then you'll need professional monitors that have wider color gamut coverage. Most consumer laptops only cover around 70 % – 80 % DC
5 Best Laptops for Filmora 11
1
Great value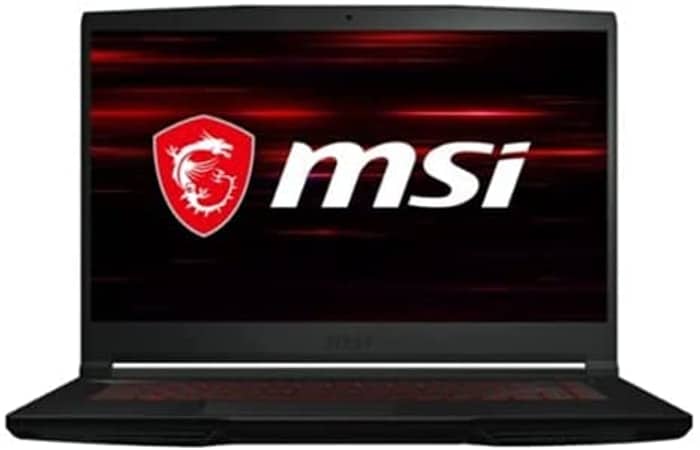 i5-10200H
|
RTX 3050
|
8 GB RAM
|
256 GB SSD
|
15.6″ IPS Touch; 1920×1080
Pros and cons
Pros
Decent processor (i5-10200H)
First-class graphics card (RTX 3050)
Cons
Middle-of-the-road memory amount (8GB)
Alternatives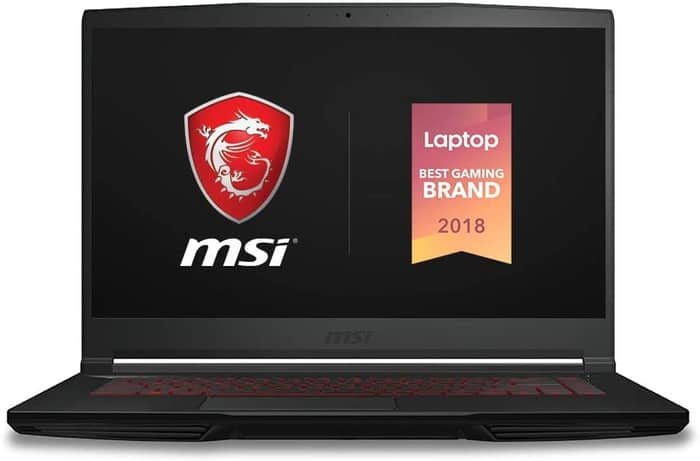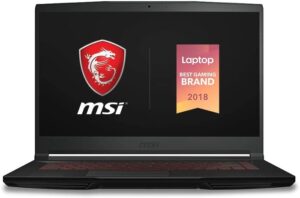 $640
Pros
One of most affordable laptops with an Intel i5 processor
Cons
Ordinary processor (i5-9300H)
Unexceptional graphics card (GTX 1650)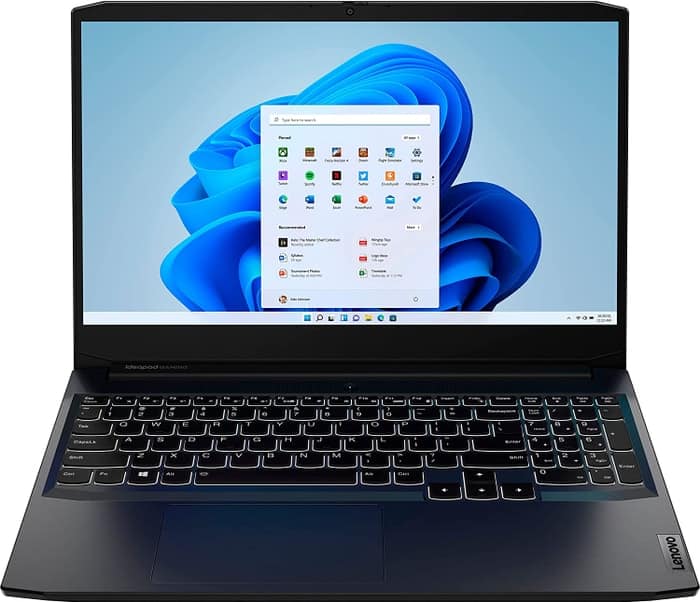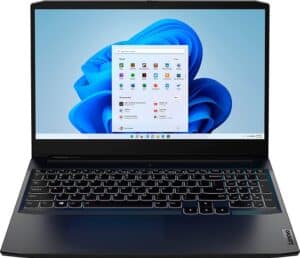 $650
Cons
So-so graphics card (GTX 1650)
Underwhelming memory amount (8GB)
View on Amazon
2
Forget about shortage of storage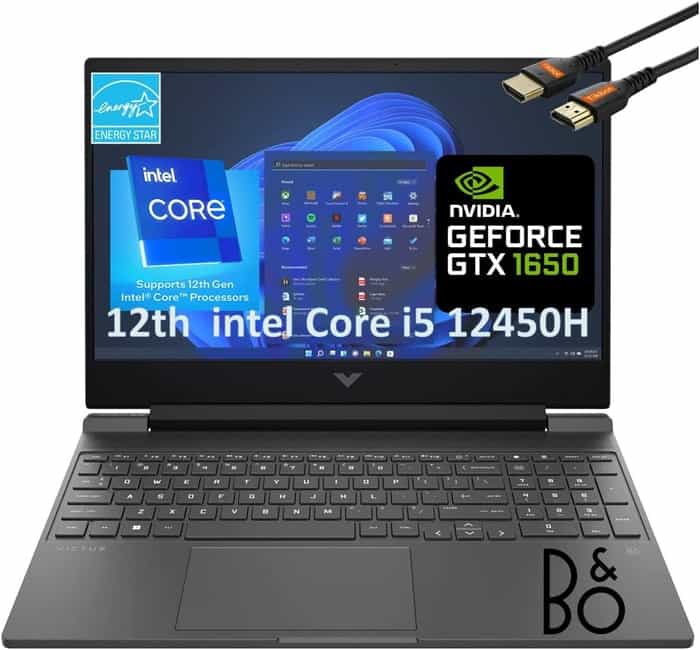 i5-12450H
|
GTX 1650
|
16 GB RAM
|
2000 GB SSD
|
15.6″ 144Hz IPS WA; 1920×1080
Pros and cons
Pros
Decent processor (i5-12450H)
Excellent display (15.6 144Hz IPS WA)
Cons
Underwhelming graphics card (GTX 1650)
Unexceptional memory amount (16GB)
View on Amazon
3
Great value
i7-11370H
|
RTX 3050 Ti
|
32 GB RAM
|
5000 GB SSD
|
15.6″ 144Hz IPS; 1920×1080
Pros and cons
Pros
Sufficient graphics card (RTX 3050 Ti)
Lightweight (4.4 lbs)
Cons
Substandard processor (i7-11370H)
Underwhelming memory amount (32GB)
Alternatives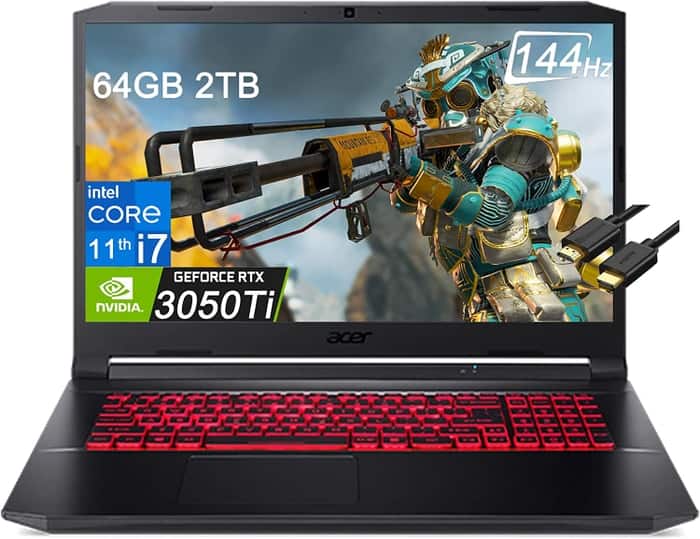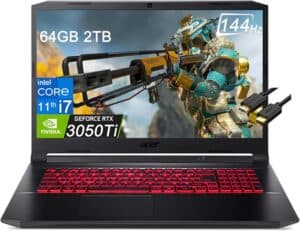 $1,450
Pros
Very good processor (i7-11800H)
Splendid memory amount (64GB)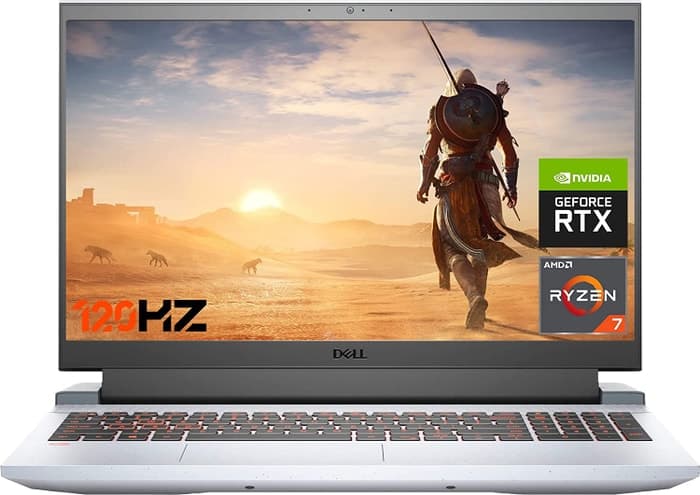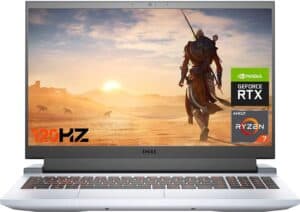 $1,410
Pros
Excellent processor (Ryzen 7 5800H)
First-class memory amount (64GB)
Cons
Bulky (5.37 lbs)
No IPS Panel (limited viewing angles)
View on Amazon
4
Filmora 11 laptop under $3000
i7-11800H
|
RTX 3060
|
64 GB RAM
|
2000 GB SSD; 1000 GB HDD
|
15.6″ 144Hz IPS G-Sync; 1920×1080
Pros and cons
Pros
Solid processor (i7-11800H)
Up to the mark graphics card (RTX 3060)
Alternatives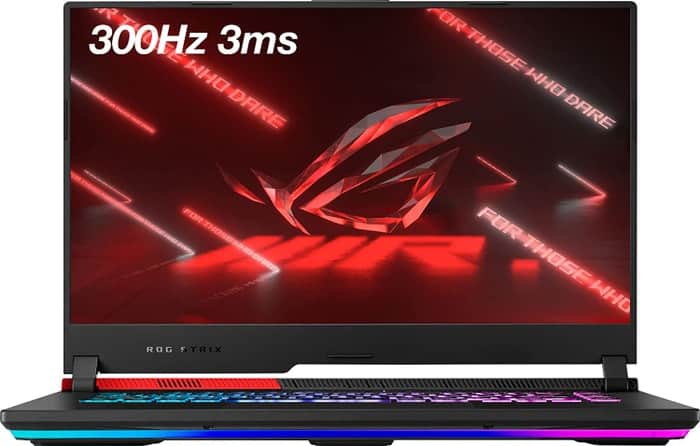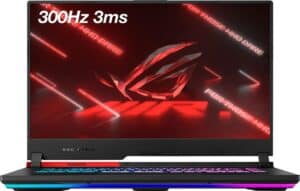 $2,040
Pros
Awesome processor (Ryzen 9 5900HX)
Great graphics card (Radeon RX 6800M)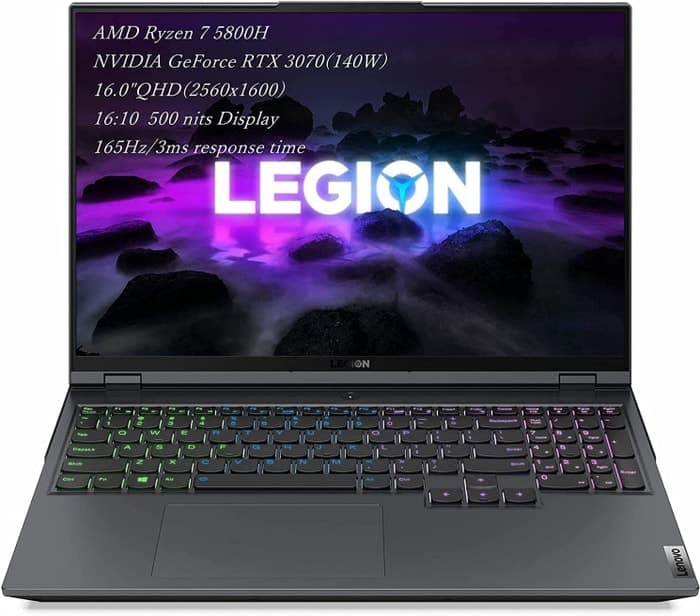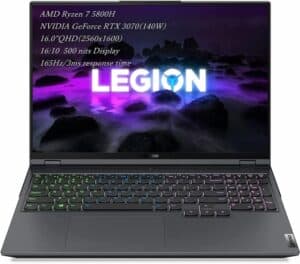 $1,970
Pros
Solid processor (Ryzen 7 5800H)
Awesome graphics card (RTX 3070)
View on Amazon
5
Best laptop for Filmora 11 under $5000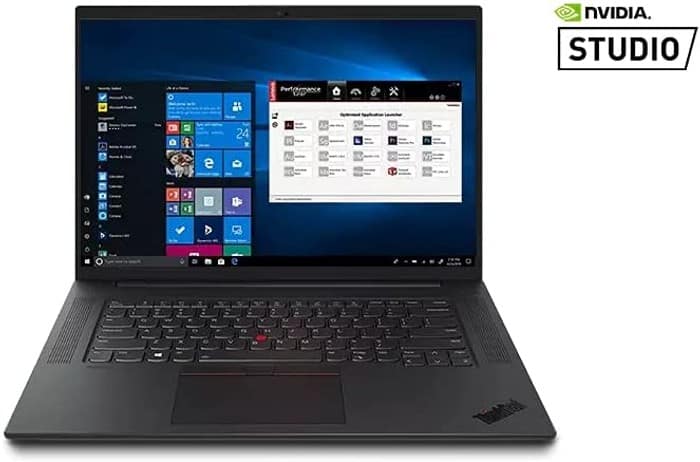 i9-11950H
|
RTX 3080
|
64 GB RAM
|
1000 GB SSD
|
16″ IPS HDR; 3840×2400
Pros and cons
Pros
Exceptional graphics card (RTX 3080)
Good display (16 IPS HDR)
Cons
Unremarkable processor (i9-11950H)
Alternatives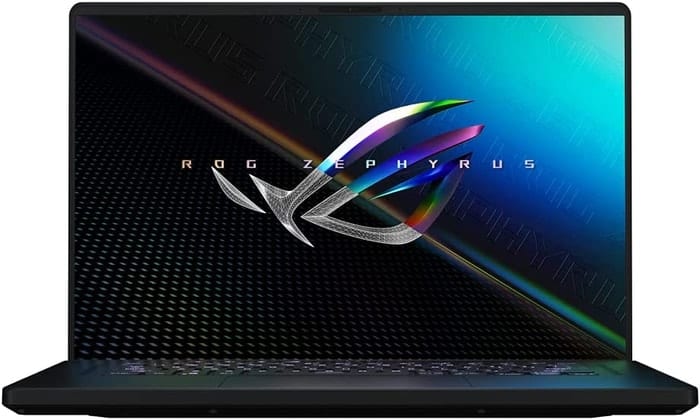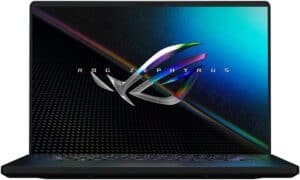 $3,570
Pros
Sufficient display (16 165Hz IPS)
Light (4.49 lbs)
Cons
Substandard processor (i9-11900H)
Underwhelming graphics card (RTX 3060)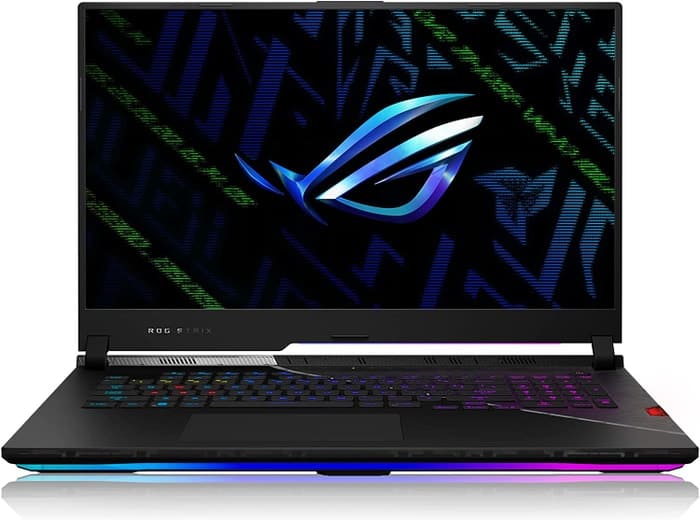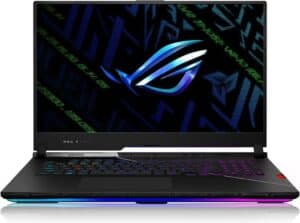 $4,350
Pros
First-class processor (i9-12950HX)
Good graphics card (RTX 3080 Ti)
Cons
No IPS Panel (inferior color reproduction)
View on Amazon