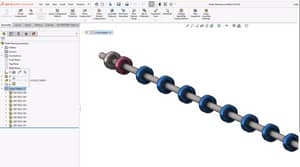 Ah, SOLIDWORKS! The go-to software for designers and engineers alike. For those wanting to get into 3D modeling and create amazing designs, this is the application to use. It's power is hard to overstate and its capabilities are immense. As such, it demands a laptop with a powerful set of specs in order to run smoothly. For those seeking the perfect laptop to run SOLIDWORKS 2023, this guide is for you.
We'll start by going over what specs to look for when buying a laptop for SOLIDWORKS 2023. After that, we'll go over my top picks based on research of various laptops on the market right now. Last but not least, I'll provide a brief explanation of the why and how of each spec to help you make an informed decision. Without further ado, let's dive in!
Choosing the right processor for SOLIDWORKS 2023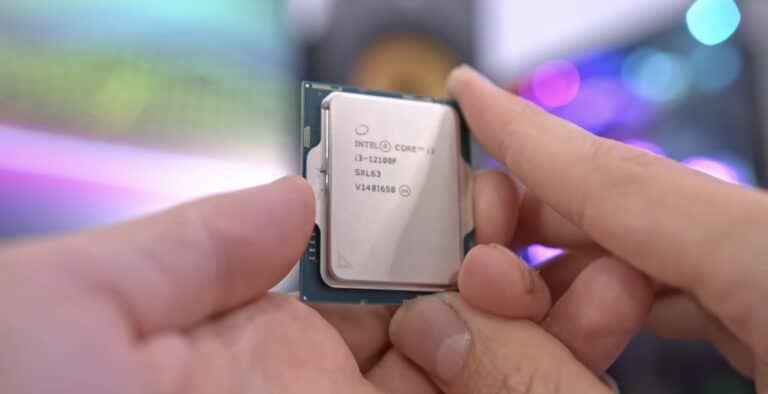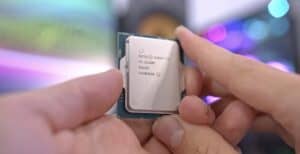 If you're looking for a laptop to run SOLIDWORKS 2023, you'll want to make sure that it's powered by a processor that can keep up with the demands of the software. The processor market has changed drastically over the last year, with Apple's own ARM-based M1, M1 Pro, M1 Max and M2 system-on-chip modules now offering exceptional single-core performance and battery life. AMD has managed to take a 20% share of the market with its 6th generation Ryzen processors, while we're still waiting for Intel's 13th-gen processors to reach laptops – 12th generation is Intel's latest. Both Intel and Apple have adopted a hybrid performance/efficiency core design (based on big.LITTLE). If you're looking for a laptop that offers good battery life in a PC laptop, then Ryzen models are your best bet.
In terms of deciding on the right processor for SOLIDWORKS 2023, it's important to note that the CPU is the most important part of a laptop for SolidWorks, especially if you're using a mid-range to high-end graphics card (e.g., Nvidia Quadro). If you're on a budget, don't expect miracles from an underpowered CPU; it's better to start with a slightly more expensive model and save some money on the display panel or battery life. To measure performance differences between different processors, I recommend using Cinebench R23 – this is a popular benchmark used by many professionals, although there are other benchmarks that can be used such as PassMark or 3DMark (note that these benchmarks are not ideal for comparing laptops with different performance levels). Finally, if you need a workstation-class processor, make sure it has an adequate amount of power delivery (PD) wattage; this is especially important if you plan on overclocking your CPU or GPU.
To help you decide which processor is right for your SOLIDWORKS 2023 needs, I've compiled the following table of recommended processors by price range:
| Price Range | Processor Model |
| --- | --- |
| Minimum | i5-10500H |
| Recommended | i5-11400H |
| High-end | i9-11900H |
Choosing the right graphics for SOLIDWORKS 2023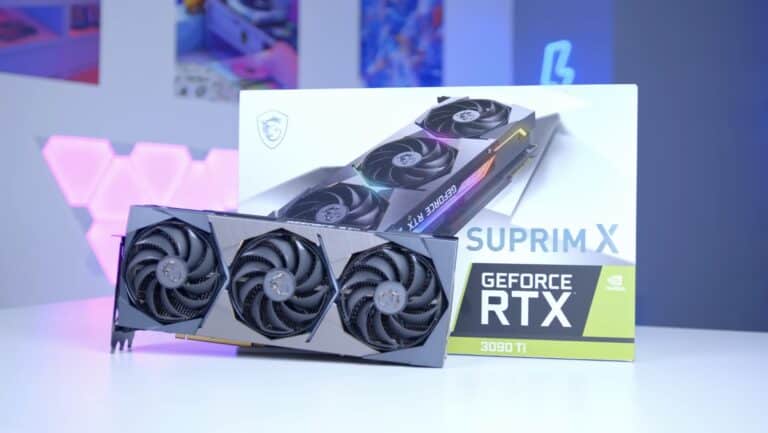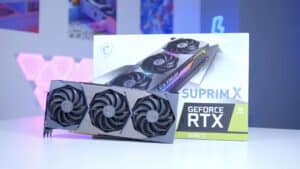 With the release of the new RTX 40 series cards, Nvidia continues to be the leader in laptop GPUs, though the 40 series won't be available in laptops until 2023. In the meantime, their current notebook cards are in the RTX 30 series (such as the RTX 3070 Ti). Compared to desktop graphics cards, laptop graphics cards have become a lot more power-hungry, widening the gap between power-limited notebooks and desktops. Additionally, Nvidia has discontinued the Max-Q label for its RTX GPUs, meaning an exact wattage is determined by laptop manufacturers instead. This has resulted in a wide variance in graphics performance even in laptops with the same GPU chipset.
SolidWorks is not a particularly demanding application, so you won't need to break the bank for a top-of-the-line GPU. You can get by with a mid-range GPU as long as you're running Windows 10 Pro; if you don't need to view your models in real-time or aren't working with complex designs, you can even get away with no dedicated GPU. For comparison, I usually use 3DMark scores to gauge the performance of different graphics cards; these scores provide an indication of how a card will perform across other applications (such as SolidWorks). If you're looking for a gaming notebook that also performs well in design and engineering applications, you can find great all-in-one solutions in the form of gaming notebooks.
When it comes to choosing a GPU for SolidWorks 2023, here are my recommendations based on budget:
| Price Bracket | Recommended GPU |
| --- | --- |
| Budget | GeForce RTX 3050 |
| Mid-Range | GeForce RTX 2060 |
| High-End | GeForce RTX 2070 Max-Q |
The best memory that will work optimally with SOLIDWORKS 2023 in 2022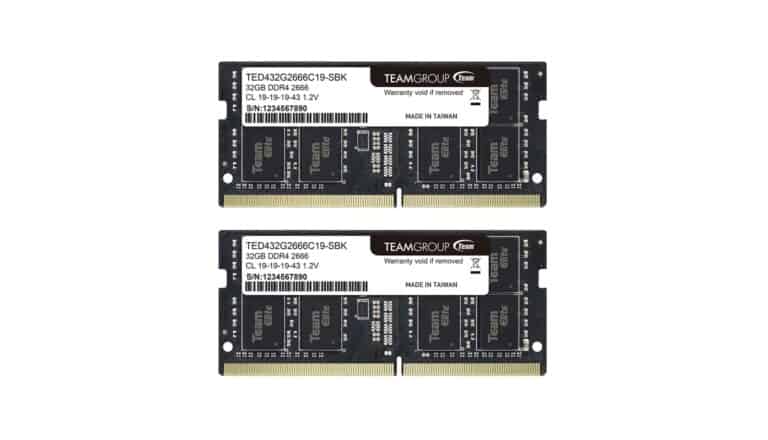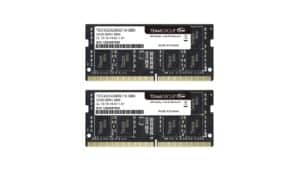 If you're planning to use SOLIDWORKS in 2023, you'd need to pay extra attention to the RAM of your laptop. SOLIDWORKS is quite memory-hungry, so if you're going for the minimum 8 GB, you might be disappointed with the performance. To make sure you have the best performance out of SOLIDWORKS 2023, let's take a closer look at what the current RAM market looks like.
SolidWorks memory requirements
Let's get started with the basics. If you're going to do some light work with SOLIDWORKS, 8 GB of RAM should suffice. However, for serious work with complex assemblies, 16 GB is a must-have. 32 GB of RAM would be ideal if you're going to be dealing with large assemblies or working with multiple documents at once.
For high-end setups, you should consider a 64 GB RAM upgrade, and make sure it's in the form of DDR5 RAM. While it might not be essential, it would provide some performance benefits over the standard DDR4 RAM.
Other components to consider
In addition to the RAM, make sure to take into consideration the other components of your laptop. A powerful processor like Intel's 11th generation or AMD's Ryzen 5000 series would be great. And if you can afford it, an NVMe SSD would be the perfect companion to your setup.
Recommended RAM configurations for SOLIDWORKS 2023
For a well-balanced SOLIDWORKS experience, here are the recommended RAM configurations for different price ranges:
| Price Range | Recommended RAM |
| --- | --- |
| Low | 16 GB |
| Mid-range | 32 GB |
| High-end | 64 GB |
If you're looking for an upgradeable laptop, make sure to check that the memory is easily accessible without disassembling the whole thing.
So if you're looking for a laptop for SOLIDWORKS 2023, keep in mind that RAM is essential and make sure to select the right amount of it. With 16 GB as a minimum, 32 GB as the recommended amount, and 64 GB as the high-end option, you should be able to find the right laptop for your needs.
6 Best Laptops for SOLIDWORKS 2023
1
Best laptop for SOLIDWORKS 2023 under $700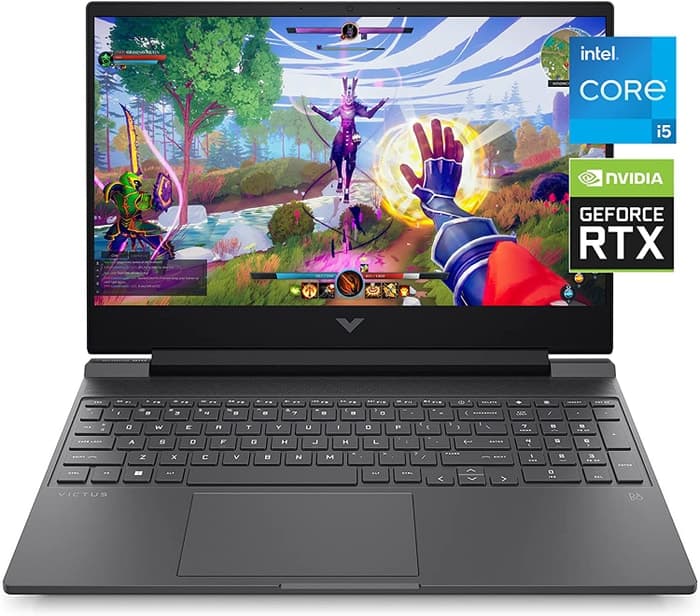 i5-12500H
|
RTX 3050
|
8 GB RAM
|
512 GB SSD
|
11″ IPS; 1920×1080
Pros and cons
Pros
Superb processor (i5-12500H)
One of most affordable laptops with an Intel i5 processor
Cons
Unexceptional graphics card (RTX 3050)
Garden-variety memory amount (8GB)
View on Amazon
2
Fantastic value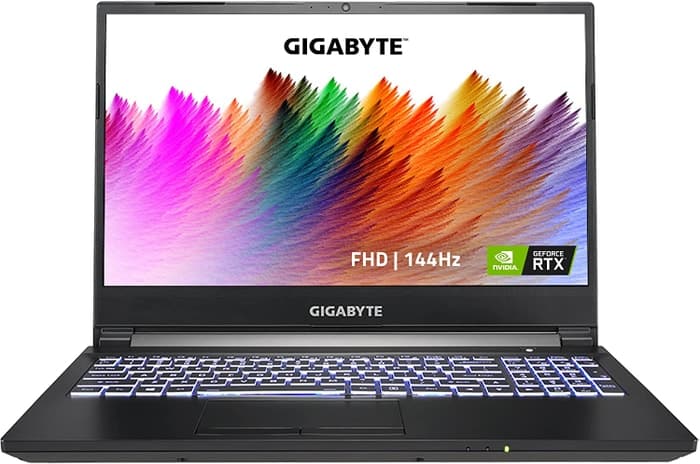 Ryzen 5 5600H
|
RTX 3060
|
16 GB RAM
|
512 GB SSD
|
15.6″ IPS; 1920×1080
Pros and cons
Pros
Sufficient processor (Ryzen 5 5600H)
Terrific graphics card (RTX 3060)
Cons
So-so memory amount (16GB)
Heavy (4.73 lbs)
Alternatives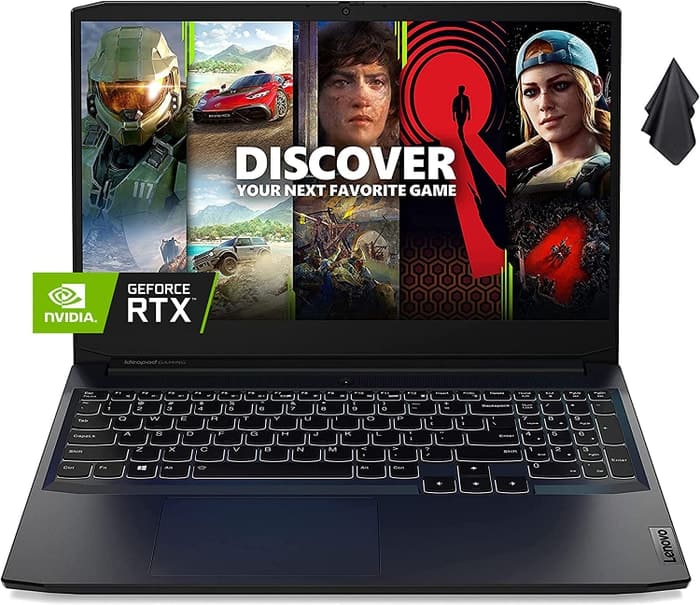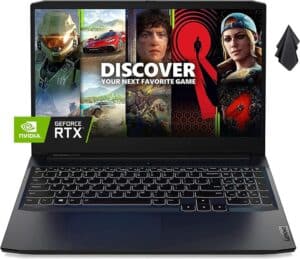 $880
Pros
Sufficient graphics card (RTX 3050)
Superb display (15.6 IPS)
Cons
Unexceptional processor (i5-11300H)
Weighty (4.73 lbs)
View on Amazon
3
SOLIDWORKS 2023 laptop under $1500
Ryzen 9 5900HS
|
RTX 3060
|
40 GB RAM
|
2000 GB SSD
|
14″; 2560×1440
Pros and cons
Pros
Adequate processor (Ryzen 9 5900HS)
Adequate graphics card (RTX 3060)
Cons
No IPS Panel (worse contrast)
Alternatives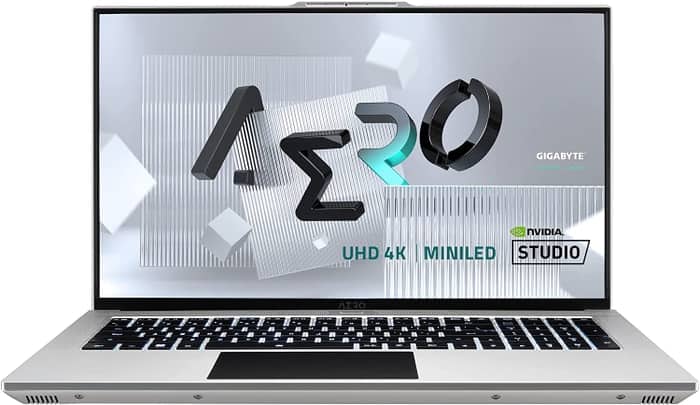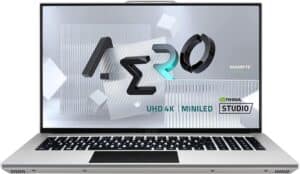 $1,400
Pros
First-class processor (i7-12700H)
Terrific graphics card (RTX 3070 Ti)
Cons
Garden-variety memory amount (16GB)
So-so battery life (334min)
View on Amazon
4
Plenty of features for the money
i7-12700H
|
RTX 3070 Ti
|
64 GB RAM
|
2000 GB SSD
|
15.6″ IPS-level; 2560×1440
Pros and cons
Pros
Excellent processor (i7-12700H)
Very good graphics card (RTX 3070 Ti)
Cons
Garden-variety battery life (305min)
Bulky (5.28 lbs)
Alternatives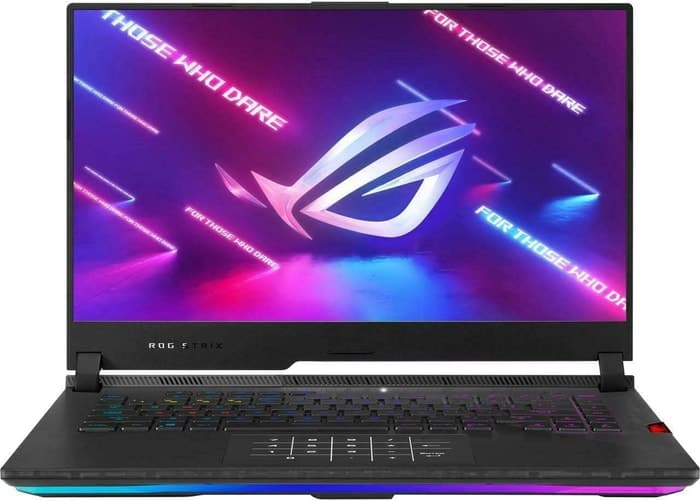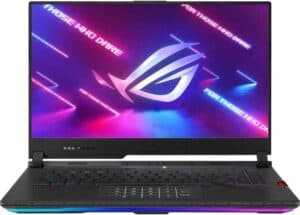 $2,670
Pros
Superb graphics card (RTX 3080)
Very good display (15.6 IPS-level G-Sync)
Cons
Unexceptional processor (Ryzen 9 5900HX)
View on Amazon
5
Well-rounded laptop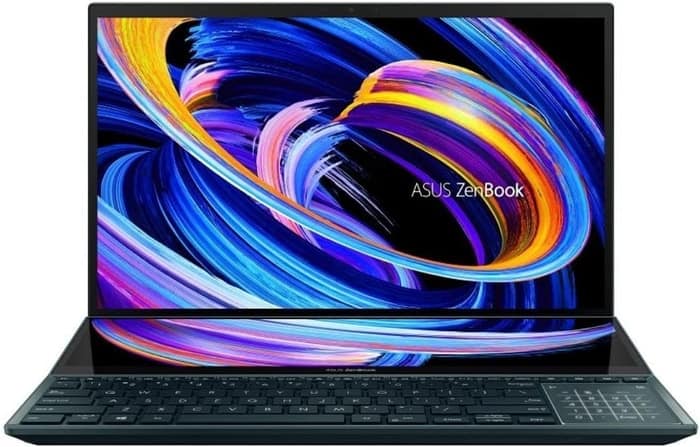 i9-12900H
|
RTX 3060
|
32 GB RAM
|
8000 GB SSD
|
15.6″ OLED Touch; 3840×2160
Pros and cons
Pros
Competent processor (i9-12900H)
Excellent display (15.6 OLED Touch)
Cons
Substandard graphics card (RTX 3060)
Underwhelming memory amount (32GB)
Alternatives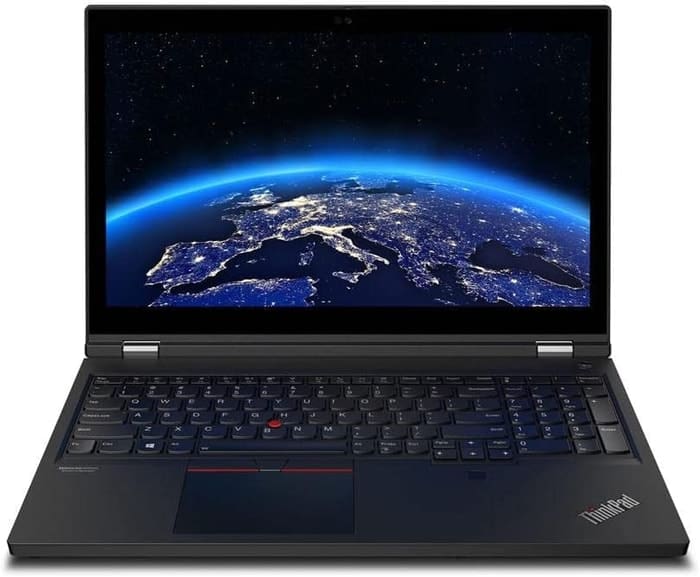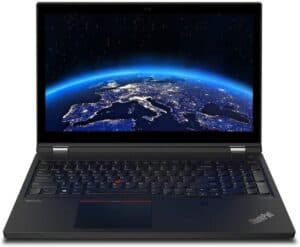 $4,700
Pros
Very good display (15.6 OLED Touch)
Superb memory amount (128GB)
Cons
Unexceptional processor (Xeon W-10855M)
Average graphics card (Quadro RTX 5000)
View on Amazon
6
Gaming never looked better on this OLED display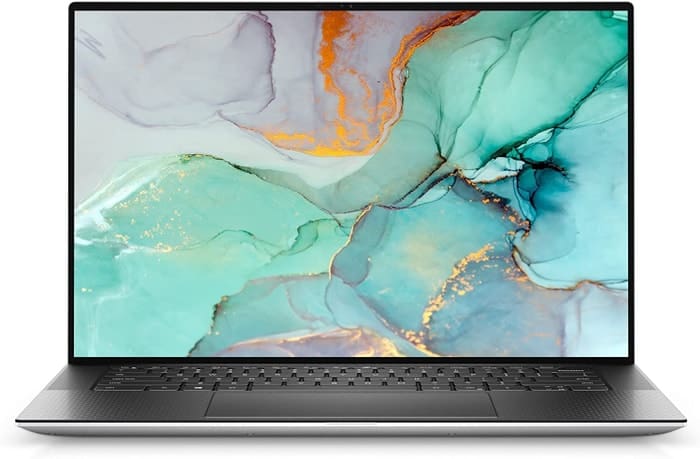 i9-12900HK
|
RTX 3050 Ti
|
64 GB RAM
|
6000 GB SSD
|
15.6″ OLED Touch; 3456×2160
Pros and cons
Pros
Superb processor (i9-12900HK)
Excellent display (15.6 OLED Touch)
Cons
Not the best graphics card (RTX 3050 Ti)
Alternatives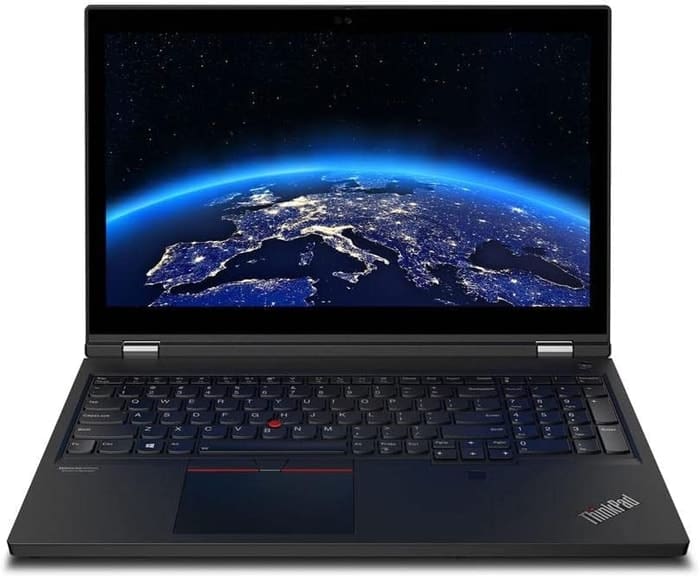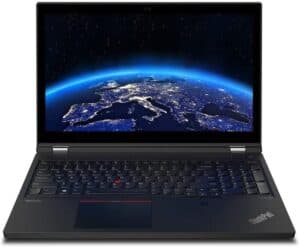 $6,050
Pros
Awesome display (15.6 OLED Touch)
Exceptional memory amount (128GB)
Cons
Not the best processor (Xeon W-10855M)
View on Amazon
Table of the Best Laptops for 11 Expert Recommended laptops for SOLIDWORKS 2023