It is pretty common for CAD designers to be stuck in front of their PCs for hours at a time. We tend to forget to take care of ourselves and pick the wrong laptop to work with. A wrong decision could not only cost you a pretty penny, it could also hinder your work and result in frustration.
The good news is that we've done the work for you. We've spent many hours researching and testing laptops to make sure that you get the best laptop for PTC Creo. You can finally concentrate on the things that matter: designing your next model and not worrying about having enough RAM or a decent GPU.
In this buying guide, you'll get an in-depth understanding of what you should pay attention to when buying a laptop for PTC Creo. We'll also provide you with specific recommendations that fit your needs. We'll make sure to consider all aspects – whether you're a student or a professional.
PTC Creo FAQs
5 Best Laptops for PTC Creo
$900
i5-12450H
|
GTX 1650
|
32 GB RAM
|
2000 GB SSD
|
15.6″ IPS WA; 1920x1080
|
HP Victus 15t offers an affordable option for PTC Creo users on a budget.
Pros
Affordable price
Decent gaming performance
Can be used as a work laptop
Cons
Poor battery life
Plain design
Summary
HP Victus 15t is a budget gaming laptop that offers good value for money with its decent gaming performance and ability to double as a work laptop. However, its battery life and design are not impressive.
Alternatives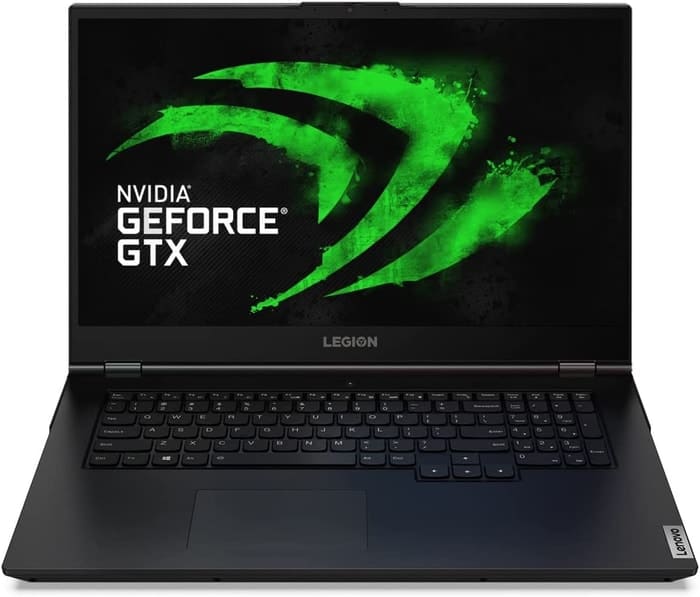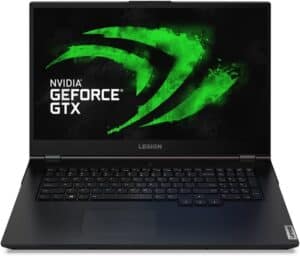 $950
Pros
Powerful gaming performance
Decent value
Cons
Short battery life
Small touchpad
$1,350
Ryzen 7 6800H
|
RTX 3060
|
32 GB RAM
|
2000 GB SSD
|
16″ IPS HDR G-Sync; 2560x1600
|
Lenovo Legion 5 Pro is a powerful laptop with a high-quality display but has a few shortcomings.
Pros
High-quality 165 Hz 16:10 IPS display
Relatively easy serviceability
Integrated numpad
Very fast charging
Cons
Low-resolution webcam with no IR or privacy shutter
Warm CPUGPU temperatures when gaming
Moderate-heavy uneven backlight bleeding
Only average battery life
Summary
Lenovo Legion 5 Pro is a high-performing laptop with AMD Zen 3+ CPU and 150 W TGP GeForce RTX 3070 Ti that makes it an excellent choice for PTC Creo users. It has a 165 Hz 16:10 IPS display and fast charging. However, it has a low-resolution webcam, warm CPU/GPU temperatures while gaming, uneven backlight bleeding, and no Thunderbolt support.
Alternatives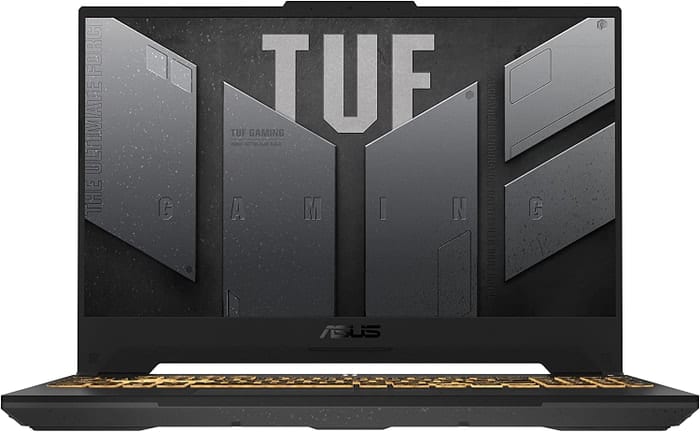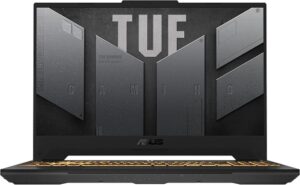 $1,300
Pros
Faster than most other GeForce RTX 3060 laptops
300 Hz IPS panel with full sRGB coverage
Cons
Chassis base and lid exhibit some flexing
No per-key RGB
$2,310
Ryzen 9 5900HX
|
RTX 3080
|
64 GB RAM
|
4000 GB SSD
|
15.6″ IPS-level G-Sync; 1920x1080
|
ASUS ROG Strix Scar provides great gaming experience with some minor shortcomings.
Pros
Sturdy construction
Fast Wi-Fi 6E
Excellent response times and no PWM
Wide color gamut coverage with Dolby Vision support
Cons
Limited display angle
No biometric login
High heat and noise emissions under load
Heavy SSD throttling during continuous reads
Summary
The ASUS ROG Strix Scar 15 G533 is a powerful laptop that boasts an upgraded display, Intel Alder Lake Core i9-12900H, and a dedicated MUX switch. While it ticks most of the boxes for an enthusiast gamer, it falls short in areas such as emissions, power draw, and SSD throttling.
Alternatives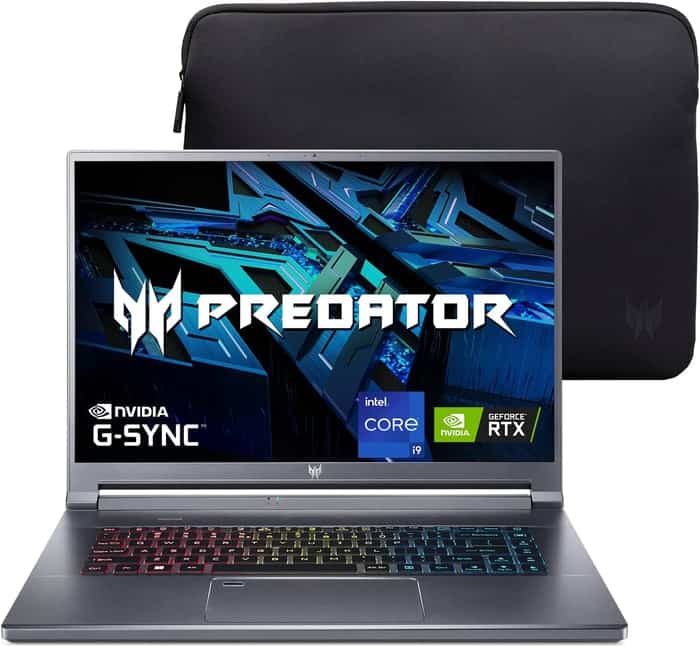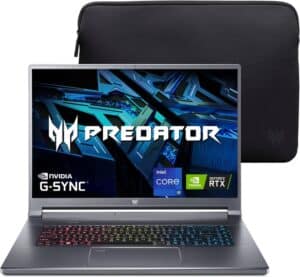 $2,500
Pros
High performance capabilities
Excellent, bright 240-Hz display
Cons
Soldered-in RAM
Inaccessible SSD
$3,800
i9-12950HX
|
RTX 3080 Ti
|
32 GB RAM
|
2000 GB SSD
|
17.3″ IPS; 2560x1440
|
ASUS ROG Strix Scar G733CX-XS97 is a powerful gaming laptop, but with some setbacks.
Pros
Good QHD panel with 240 Hz
High and stable gaming performance
Extensive case illumination
TB4, Wi-Fi 6E, and PCIe 4.0
Cons
Inconsistent SSD performance
Additional premium for
Summary
The ASUS ROG Strix Scar G733CX-XS97 is a top-of-the-line gaming laptop that delivers excellent gaming performance with its GeForce RTX 3080 Ti, Core i9-12950HX, and 240Hz display. It has a good QHD panel, extensive case illumination, and is relatively quiet while gaming. However, it has an inconsistent SSD performance, electronic noises, no webcam, and the additional premium for the HX CPU is not worth it.
Alternatives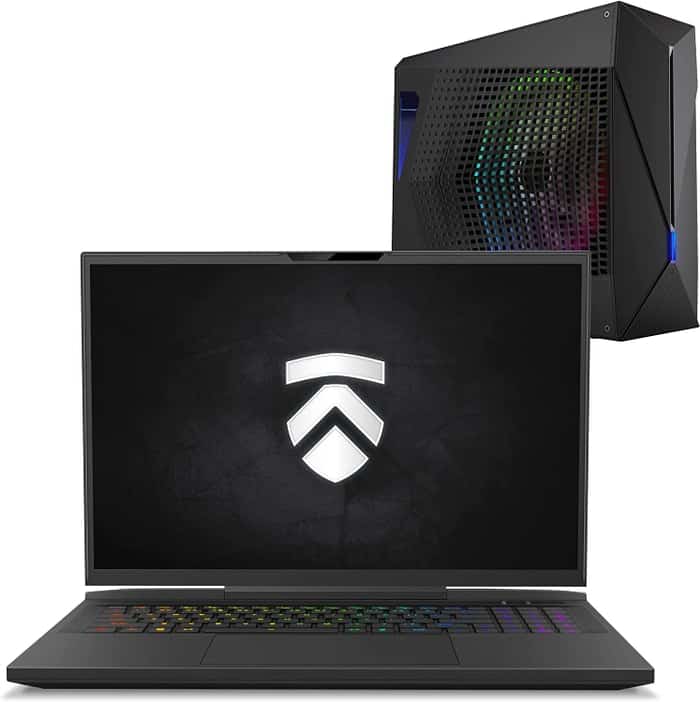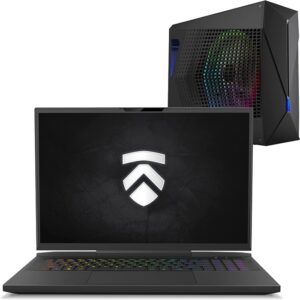 $4,200
Pros
Very good processor (i9-13900HX)
Awesome graphics card (RTX 4090)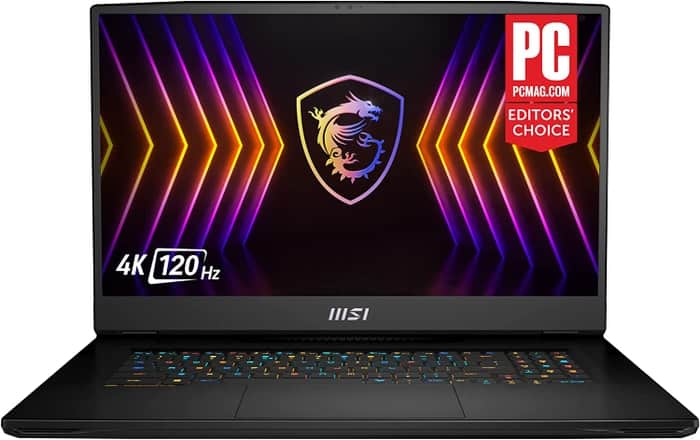 $5,500
i9-12900HX
|
RTX 3080
|
64 GB RAM
|
2000 GB SSD
|
17.3″ IPS; 3840x2160
|
The MSI Titan GT77 is a powerful desktop replacement for gamers and professionals, but comes with a steep price tag and some drawbacks.
Pros
High-performance CPU and GPU for gaming and professional workloads
4K display with good color coverage
Mechanical keyboard and biometric security
Plenty of storage options with four NVMe slots
Cons
Expensive and heavy
Poor battery life and inconsistent power draws
Buggy software including MSI Center and MSI
Summary
The MSI Titan GT77 is a high-performance laptop with impressive specs, including a Core i9-12900HX processor, RTX 3080 Ti GPU, and 4K display. The laptop also features a mechanical keyboard, biometric security, and plenty of storage options. However, it is heavy and expensive, with poor battery life, loud fans, and buggy software.
Alternatives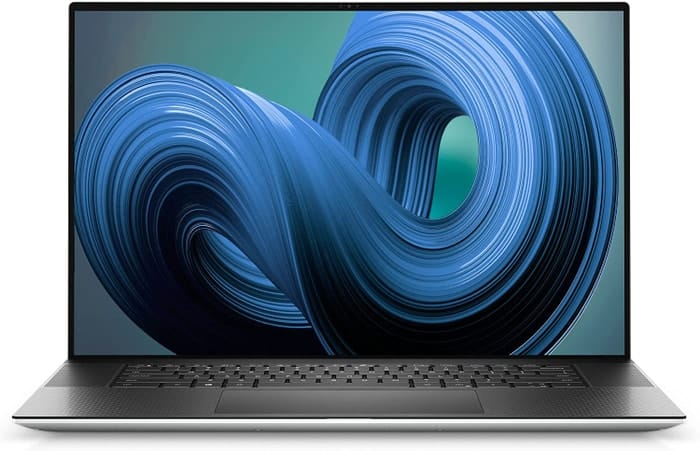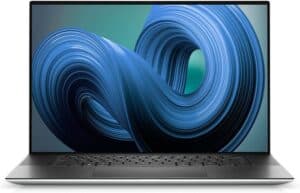 $5,600
Pros
Excellent 4K display with AdobeRGB
High-quality case
Cons
Lower graphics performance than the predecessor
Performance not completely stable under combined load
Table of the Best Laptops for PTC Creo