Do you need a laptop that can handle editing with Openshot? But you don't know what specs to look out for? I gotchu. I've made this guide to help aspiring editors and videographers like you find the best laptops for Openshot without spending more than you have to.
The main goal of this guide is to identify the essential specs that matter and the ones that you don't need to be concerned about.
So, let's cut to the chase – what kind of specs should you look out for? I'll also provide a few specific laptop recommendations for different price brackets. But first things first: I'll provide you with a requirement breakdown for an optimal Openshot laptop.
Processors Explored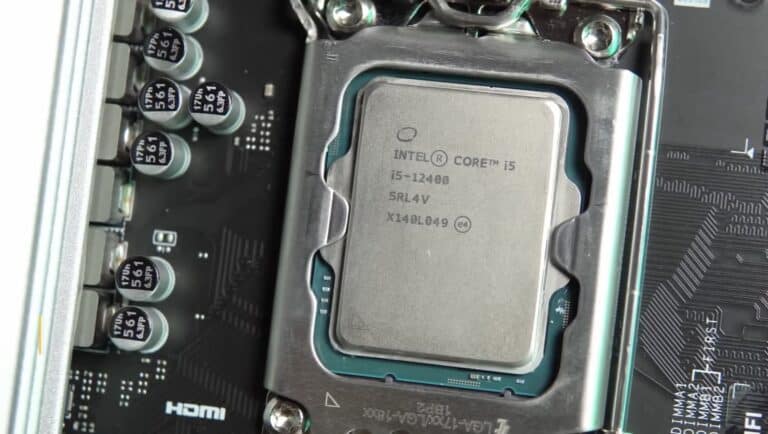 The current laptop processor landscape is dominated by Intel's 12th generation CPUs, Apple's M1 ARM-based SOCs, and AMD's 6th gen Ryzen processors. Intel's and Apple's chips have adopted a hybrid performance/efficiency core design based on big.LITTLE architecture. Ryzen models are best for laptops that need a good battery life.
Since Openshot is a single-threaded application, we can ignore the CPU's core count and focus on its frequency instead. Openshot is not well-optimized for multi-core CPUs, so I'd recommend going for a single-core/thread performance laptop. If you're looking for a MacBook – Apple's processors are known for their excellent single-thread performance, so they're a good option if you're looking for a fast laptop with a long battery life.
I use Cinebench R23 to compare processors because it's one of the best ways to measure single-thread performance; however, it's not the only way – other tests such as PassMark and 3DMark could be used instead. Other considerations include the amount of RAM and storage space – these are essential for any video editor; however, if you're on a budget – don't worry about them too much since they're not as important as the processor and graphics card (if you need one).
To help you decide on the best processor for your needs, here are some recommendations based on the median laptop prices of each tier:
Minimum: AMD Ryzen 3 3200U
Recommended: i3-10110U
High-end: i5-10210U
Graphics Power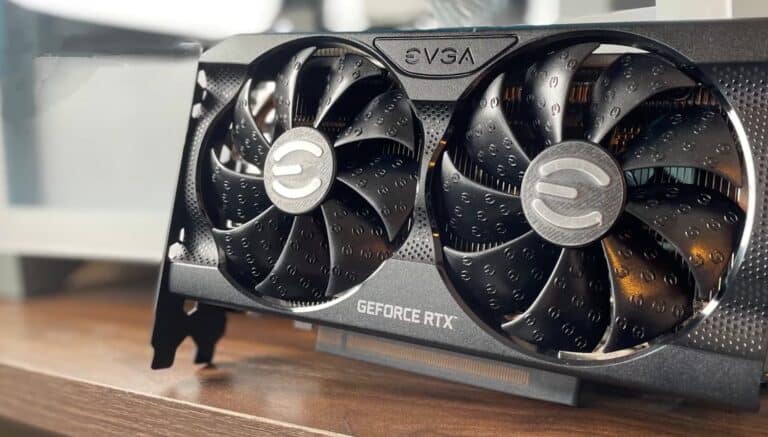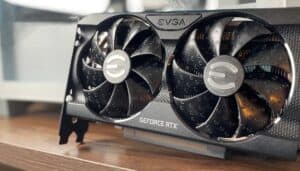 The laptop graphics market is dominated by Nvidia, who recently released their RTX 40 series cards, but unfortunately these aren't yet available for laptops. Instead, the latest laptop graphics chips from Nvidia are in the RTX 30 series, such as the RTX 3070 Ti. Desktop GPUs are now a lot more power-hungry, and so the gap between notebook and desktop graphics cards has widened in the past few years. Nvidia has also discontinued the Max-Q label for its RTX graphics cards, so a laptop manufacturer (OEM) now has to decide the exact wattage for each GPU. That can result in a wide variance in graphics performance even for laptops with the same GPU chipset.
For basic video editing, you can get by with an integrated graphics chip, but if you're looking for better performance and effects, then you'll need a dedicated GPU. If you're only using the stock video effects that come with Premiere Pro and/or After Effects then you don't need a dedicated GPU.
To choose between an AMD and Nvidia GPU, it really depends on your budget and what you're planning to use it for. Generally, Nvidia graphics cards are more power-hungry, but they tend to perform better in many applications, especially when paired with an AMD Ryzen CPU (which has been known to perform well with Nvidia GPUs).
To determine how well a certain GPU will perform, we can use benchmark scores like 3DMark, although these scores are not always indicative of real-world performance.
When it comes to OpenShot video editing, it's best to look for a laptop with a dedicated graphics card (not just an "Advanced" or "Professional" version of the integrated chip). For OpenShot, you'll need at least 4GB of VRAM, which is best provided by the Iris Xe Graphics G7. For better performance, you should look at something like the Quadro T500 or the GeForce MX550.
| GPU | Recommended Price Range |
| --- | --- |
| Iris Xe Graphics G7 | Under $1,000 |
| Quadro T500 | $1,000 – $2,000 |
| GeForce MX550 | Over $2,000 |
RAM Considerations
Video editing and graphic design are memory intensive tasks that require a lot of RAM to run smoothly. This is especially true when using professional-grade software like Openshot. Unfortunately, not all laptops come with enough RAM to handle demanding tasks. So, when shopping for the right laptop for video editing or graphic design, you need to consider the amount of RAM that it comes with.
Most mid-range laptops come with 16 GB of RAM and high-end – 32 GB or more. If you're looking for an entry-level laptop for your child or a secondary laptop, 16 GB should be sufficient for most tasks. However, if you're looking for a primary laptop that can handle video editing and other demanding tasks, 32 GB would be ideal.
The latest-gen Intel and AMD CPUs support DDR4 and DDR5, though DDR5 is still quite expensive and needs time to mature as a technology. DDR4 is still the most common type of RAM and is widely available at different speeds and capacities. DDR4 also supports ECC (Error-Correcting Code) which helps ensure data integrity, especially when working with high-quality RAW files.
The other factor to consider is the RAM's CL/TIMING CL benchmark which measures how quickly the RAM can access and transfer data. However, these benchmarks can be misleading and don't always reflect the actual performance of the RAM. That's why I don't use them in my laptop reviews.
Here's a handy table of recommended RAM configurations depending on your budget:
| Budget | Recommended RAM |
| --- | --- |
| Entry-Level | 8 GB |
| Mid-Range | 16 GB |
| High-End | 32 GB or more |
6 Best Laptops for Openshot
1
Powerful & Portable Laptop with OLED Display & Thunderbolt 4 Ports
i7-1165G7
|
Iris Xe Graphics G7 96EUs
|
8 GB RAM
|
512 GB SSD
|
13.3″ OLED; 1920×1080
Pros and cons
Pros
Lightweight and portable frame
Fast and responsive performance
Alternatives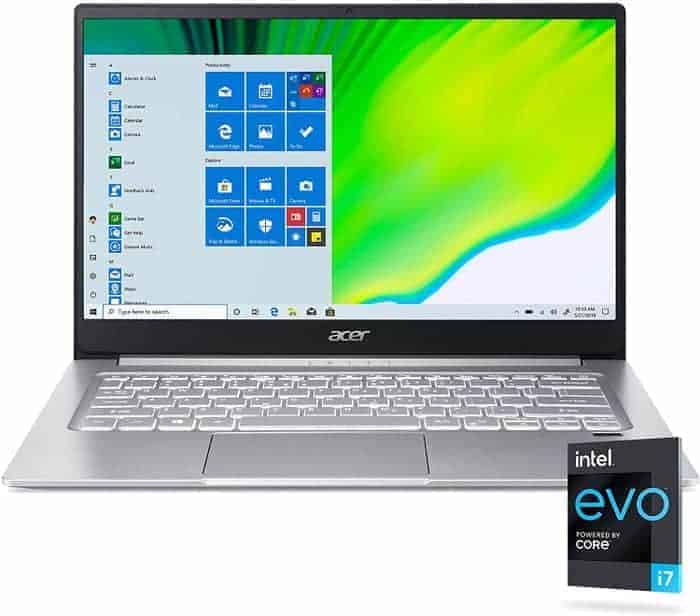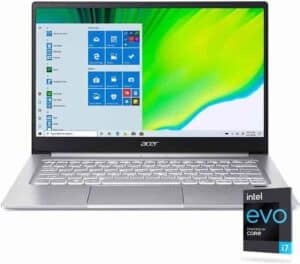 $580
Pros
Compact and lightweight design
Fast SSD storage
Cons
Non-backlit keyboard
Poor speakers
View on Amazon
2
A Lightweight and Capable Laptop for Openshot!
i7-1195G7
|
Iris Xe Graphics G7 96EUs
|
16 GB RAM
|
1024 GB SSD
|
14″ IPS; 3840×2160
Pros and cons
Pros
Slim, lightweight design for portability
Strong GPU performance for smooth editing
Cons
No integrated SD reader, USB-A, or HDMI
Shallow and weak key feedback
Alternatives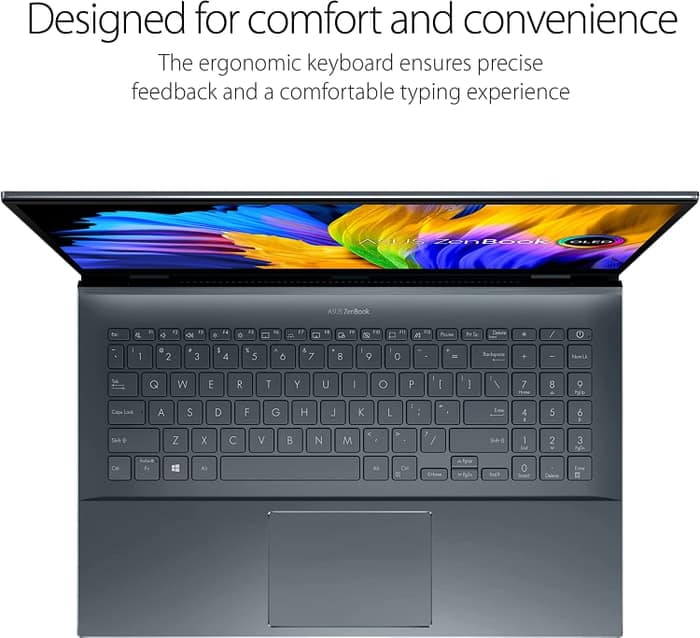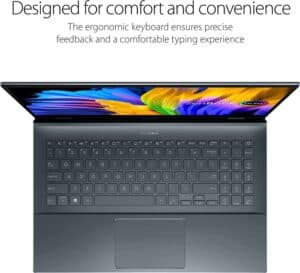 $1,130
Pros
Striking 1080p OLED touchscreen display
Exceptionally quiet operation
Cons
No DisplayPort-over-USB-C or Power Delivery support
RAM not upgradable
View on Amazon
3
A High-Performance, Compact and Lightweight Laptop for OpenShot
Ryzen 9 5900HS
|
RTX 3060
|
40 GB RAM
|
2000 GB SSD
|
14″; 2560×1440
Pros and cons
Pros
Stylish, lightweight and compact case
Powerful CPUGPU combination
Cons
RAM partially soldered
Limited VRAM may not be sufficient for high-end tasks
Alternatives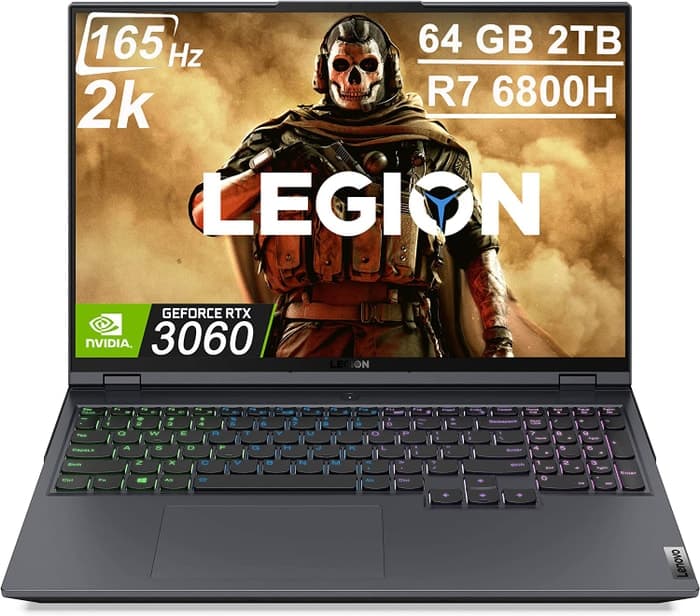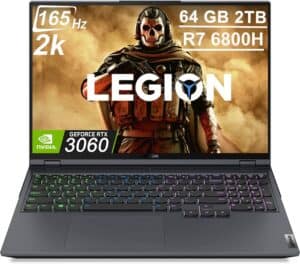 $1,500
Pros
Premium 16:10 IPS display with MUX support
Easily serviceable parts
Cons
Low-resolution webcam with no IR or privacy shutter
Slight uneven backlight bleeding
View on Amazon
4
A Powerful and Upgradable Laptop for Openshot Editing
i7-12700H
|
RTX 3050 Ti
|
32 GB RAM
|
1000 GB SSD
|
16″ IPS HDR G-Sync; 2560×1600
Pros and cons
Pros
Robust and stylish design
Impressive performance for multi-tasking and editing
Cons
Bulky form factor and heavy weight
Short battery life
View on Amazon
5
A High-Powered Laptop With Thunderbolt 4, PCIe 4.0, and Impressive Battery Life
i7-12700H
|
RTX 3070 Ti
|
64 GB RAM
|
2000 GB SSD
|
15.6″ IPS-level; 2560×1440
Pros and cons
Pros
Responsive 165Hz Panel for Seamless Video Editing
Ample Storage With PCIe 4.0 SSD and Free M.2 Slot
Cons
High Power Usage at Idle and Low Loads
No Card Reader for External Storage
Alternatives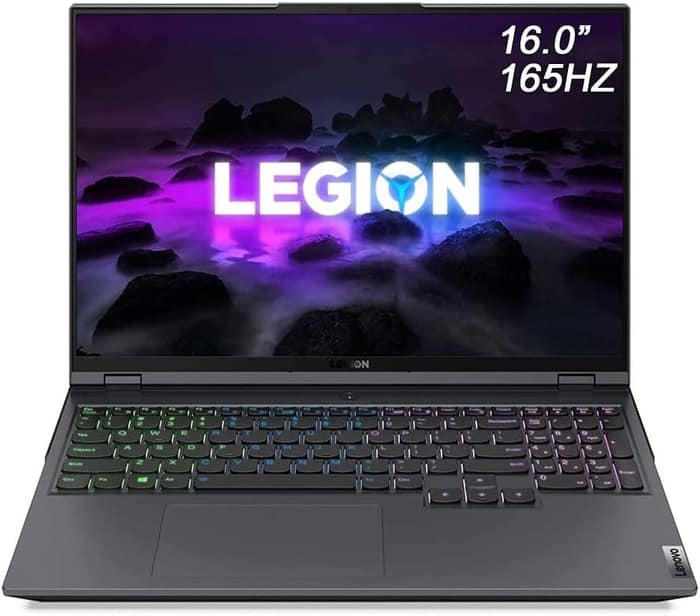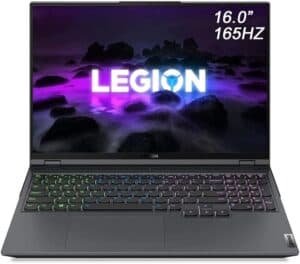 $1,600
Pros
Bright and colorful 16:10 QHD display
Serviceable and upgradeable components
Cons
Bulky chassis and heavy power brick
No biometrics and poor audio quality
View on Amazon
6
Powerful, Durable, and Comfortable - The ThinkPad P15 is Ideal for Openshot Editing!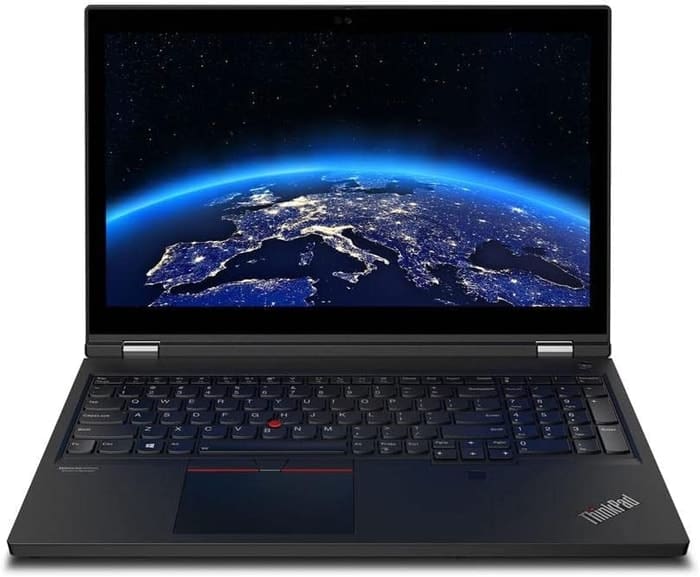 Xeon W-10855M
|
Quadro RTX 5000
|
128 GB RAM
|
8000 GB SSD
|
15.6″ OLED Touch; 3840×2160
Pros and cons
Pros
Solid performance from powerful CPU and GPU.
Quality construction and comfortable keyboard.
Cons
Heavy and bulky.
Low brightness of base display.
Alternatives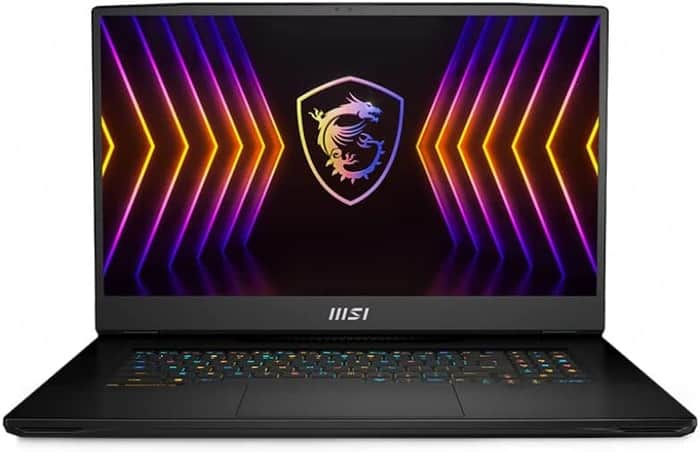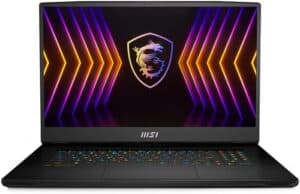 $6,290
Pros
Bright 4K Display
High System Performance
Cons
Bulky and Heavy
Very Expensive
View on Amazon
Table of the Best Laptops for Openshot