Autodesk Alias is the most widely used CAD (Computer-Aided Design) software for Industrial Design today. This powerful application can be a great aid for graphic designers, engineers and product designers who need precision in their 3D models. As such, it requires a powerful laptop to be able to take advantage of the software's capabilities. But if you're an experienced user, then you already know this.
That's why I created this guide, to help you find the best laptop for Autodesk Alias without breaking your budget. We'll go through what specs matter most, as well as some recommended laptops based on your budget, preferences, and expected performance. We'll even go beyond that and discuss things such as budgeting, warranties, and performance optimization, to make sure you get the most out of your laptop when using Autodesk Alias. So, let's get started!
Processor Power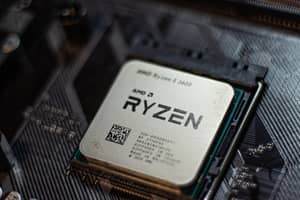 With the latest processor technology from Intel, AMD, and Apple, there are more options than ever when it comes to picking the right processor for Autodesk Alias 2023. Here's a brief overview of the various CPU options and what you can expect for each budget level.
Processor options for Alias 2023 (and beyond)
For Mac users, Apple has released their own ARM-based M1, M1 Pro, M1 Max, and M2 system-on-chip modules which offer exceptional single-core performance and battery life. For Windows users, AMD has managed to take 20% of the CPU market with their 6th generation Ryzen processors, and we're still waiting for Intel's 13th-gen processors to reach laptops – the latest being the 12th generation.
Both Intel and Apple have adopted a hybrid performance/efficiency core design (based on big.LITTLE). This means that their CPUs have dedicated cores that are optimized for specific tasks – allowing them to switch between efficient and performance-oriented cores in order to maximize performance or battery life. Ryzen models tend to be better if you need a good battery life in a PC laptop.
How much do you need to spend on a CPU?
Since Alias is available on both Windows and macOS, the first thing you need to decide is what platform you're using. Once you've made that decision, you need to look for a processor with good single-core performance – this is the best way to ensure that the UI remains responsive when working with complex models.
For the budget conscious user, an H-series processor from Intel or AMD will do the trick (e.g. Core i5/Ryzen 5). However, if you need more performance and don't mind sacrificing a bit of battery life, then an X-series processor (e.g. Core i7/Ryzen 7) is probably the better choice.
It's important to remember that laptop cooling systems can be very important as well, especially if you're using your laptop for work. If you're not going for an all-out gaming laptop, then you can save some money by going for a mid-range H-series processor.
When comparing CPUs, I use Cinebench R23 and PassMark because these benchmarks are more relevant to Alias than general purpose benchmarks such as 3DMark. But I also pay attention to the entire laptop's performance score because laptops often have lower power CPUs but higher clock rates.
What other components are important for a productive workflow?
Apart from the processor, other components like RAM, GPU, and storage are just as important for a productive Alias workflow. It's always a good idea to make sure that you have enough RAM for your needs, as well as a dedicated GPU for graphics rendering. A large storage drive is also important for large projects, and an SSD will help with boot times and data transfers.
My laptop recommendations for various budget levels
Minimum: Intel Core i3-1115G4
Recommended: Intel Core i5-10310U
High-end: Intel Core i7-1180G7
Graphics Power
Nvidia continues to dominate the laptop GPU market, with their latest notebook cards in the RTX 30 series. However, the recently released RTX 40 series is not yet available on laptops (expected in 2023). Unfortunately, Nvidia has also discontinued the Max-Q label for its RTX graphics cards, meaning that the exact GPU wattage is determined by the laptop manufacturer (OEM). This results in a wide variance in graphics performance even in laptops with the same GPU chipset.
The GPU is critical for 3D modeling in Autodesk Alias, and most entry-level laptops will not be able to handle the task adequately. If you're looking for a laptop with an integrated graphics processor, then it needs to be powerful enough to handle the task. The integrated graphics are not sufficient for Alias modeling, even if they're better than they used to be.
However, if you're using a MacBook Pro or Surface Book with an Nvidia chip, then you can focus on the GPU performance alone. But if you're using a regular MacBook Air or Windows laptop without Optimus support – then you'll need to consider both the CPU and GPU performance.
When it comes to gaming, a powerful GPU is not always necessary. If you're looking for a gaming laptop – then chances are it already has a powerful GPU and will be fine for modeling in Alias; however, if you want to spend as little as possible – then look for an entry-level gaming laptop with an AMD Radeon RX 550 or Nvidia Geforce GTX 1050Ti; these are sufficient to handle most games at medium settings while still delivering solid framerates in many cases (though not all).
The following table lists my recommended graphics cards for various budgets. Keep in mind that these are just suggestions and that there are other cards on the market that offer good value for money.
| Budget | GPU |
| --- | --- |
| Minimum | GeForce GTX 1650 |
| Recommended | GeForce RTX 3050 |
| High-end | GeForce RTX 2060 |
Maximizing RAM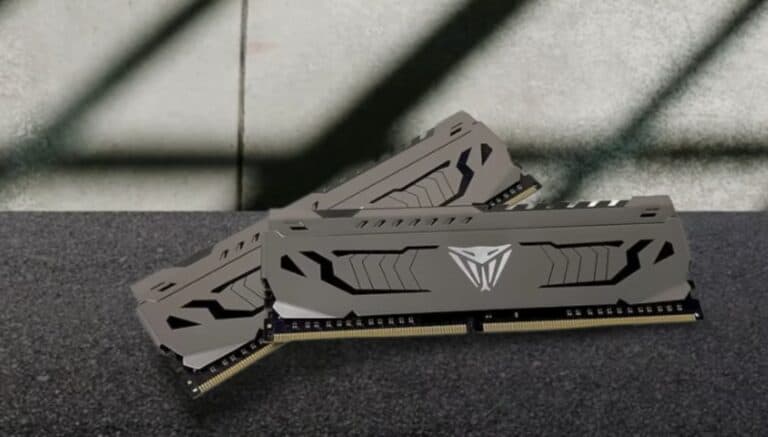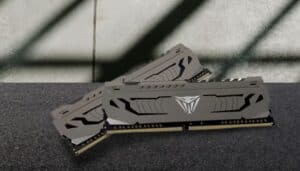 When deciding what laptop RAM to get for Autodesk Alias 2023, it's important to take into account the type and amount of RAM your laptop can support. Most mid-range laptops come with 16 GB of RAM and high-end – 32 GB or more. Latest-gen Intel and AMD CPUs support DDR4 and DDR5, though DDR5 is still quite expensive and needs time to mature as a technology.
RAM is an essential component of any computer, especially for 3D modeling. Alias is a very demanding application, and it can use up to 32 GB of RAM if you're working with large models or many scenes in your project. However, I'd recommend starting with 16 GB if you're on a budget, and then upgrading to 32 GB if you need more memory for your projects.
RAM speed is no longer a priority for most professionals. If you're looking for the best performance possible, then DDR5 would be an option, but it's not worth the price premium in most cases. If you're looking for a laptop that will last you for years to come, then go with a model that has upgradable memory (not soldered).
Here are some recommendations on RAM specs depending on your budget:
| Budget | Amount | Type |
| --- | --- | --- |
| Minimum | 8 GB | DDR4 |
| Recommended | 16 GB | DDR4 |
| High-end | 32 GB | DDR4 or DDR5 |
6 Best Laptops for Autodesk Alias 2023
1
A Cost-effective Tool for Autodesk Alias 2023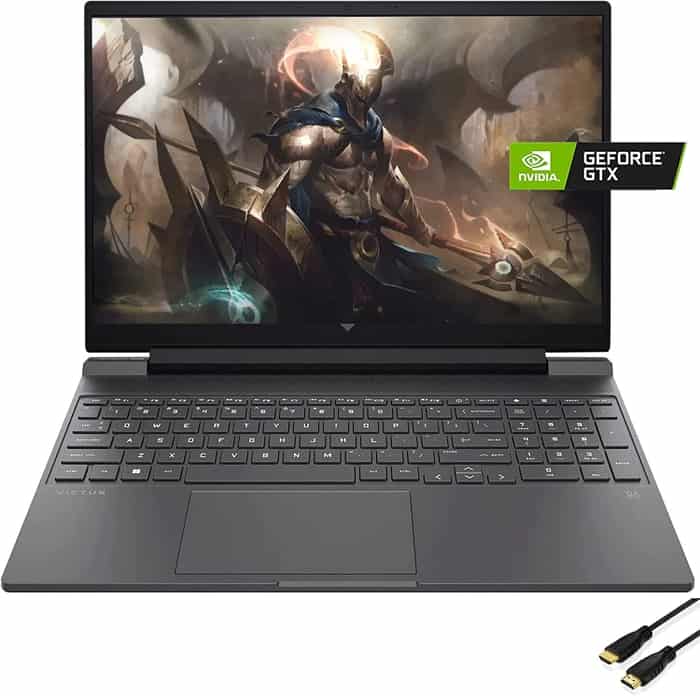 i5-12450H
|
GTX 1650
|
24 GB RAM
|
512 GB SSD
|
15.6″ IPS; 1920×1080
Pros and cons
Pros
Affordable price
Powerful processor
Cons
Display webcam could be better
Single-channel RAM in some models
Alternatives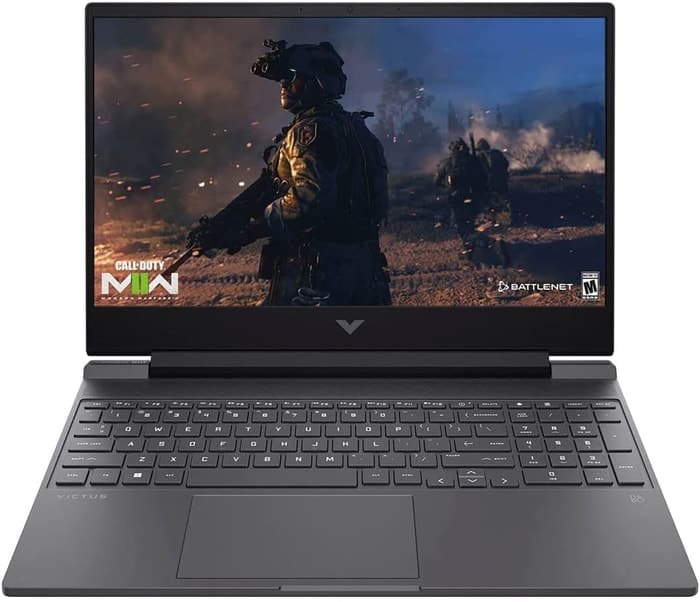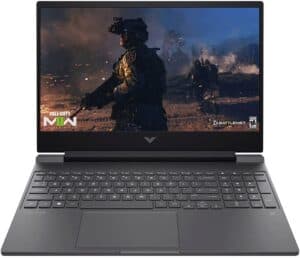 $760
Pros
Budget-friendly price tag
Solid productivity performance
Cons
Display is dimmer than expected
Single-channel RAM on some models
View on Amazon
2
HP Victus 15t is an Affordable but Powerful Workhorse for Autodesk Alias 2023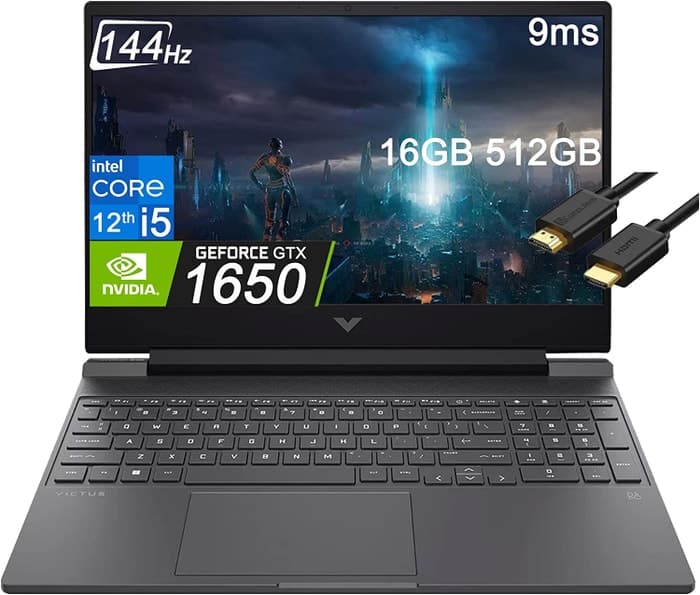 i5-12450H
|
GTX 1650
|
16 GB RAM
|
512 GB SSD
|
15.6″ IPS WA; 1920×1080
Pros and cons
Pros
Affordable price tag
Plenty of port options
Cons
All-plastic construction
Single-channel RAM in some models
View on Amazon
3
The Asus ZenBook Pro 15 UM535QE-XH71T: High-Performance and Long-Lasting Design for Autodesk Alias 2023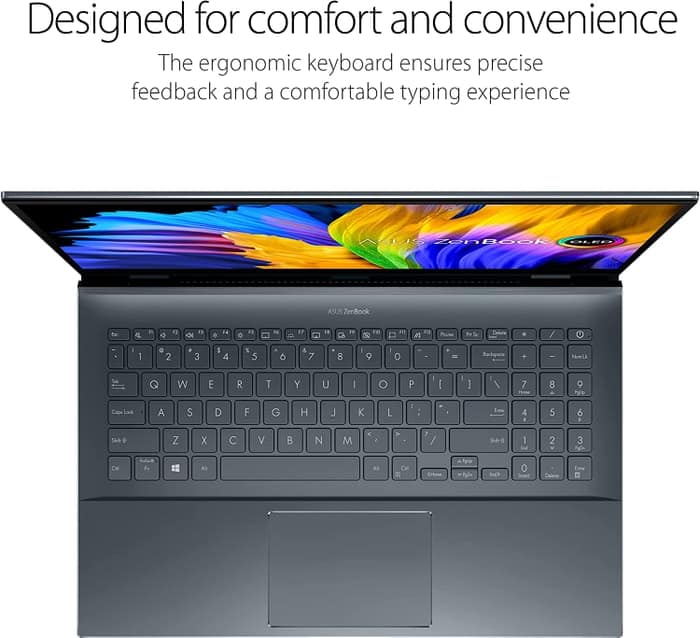 Ryzen 7 5800H
|
RTX 3050 Ti
|
16 GB RAM
|
512 GB SSD
|
15.6″ OLED Touch; 1920×1080
Pros and cons
Pros
High-quality 1080p OLED touchscreen
Quiet operation
Cons
No support for DisplayPort-over-USB-C or Power Delivery
RAM is soldered and not upgradeable
Alternatives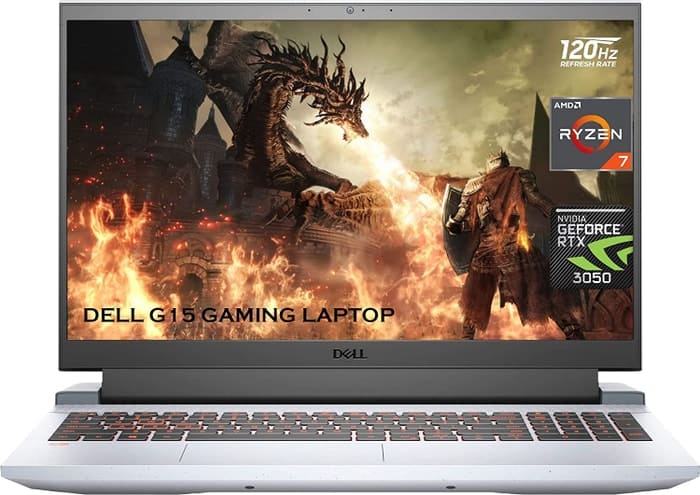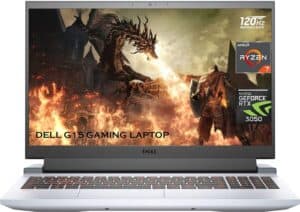 $1,090
Pros
Robust 120 Hz display panel
Blazing fast CPU performance
Cons
Display lacks contrast
Poor color space coverage
View on Amazon
4
Powerful and Portable Design for Autodesk Alias 2023
Ryzen 9 5900HS
|
RTX 3060
|
40 GB RAM
|
2000 GB SSD
|
14″; 2560×1440
Pros and cons
Pros
Lightweight and Compact Design
Powerful CPUGPU pairing
Cons
RAM partially soldered
8 GB VRAM not state-of-the-art for high-end GPUs
Alternatives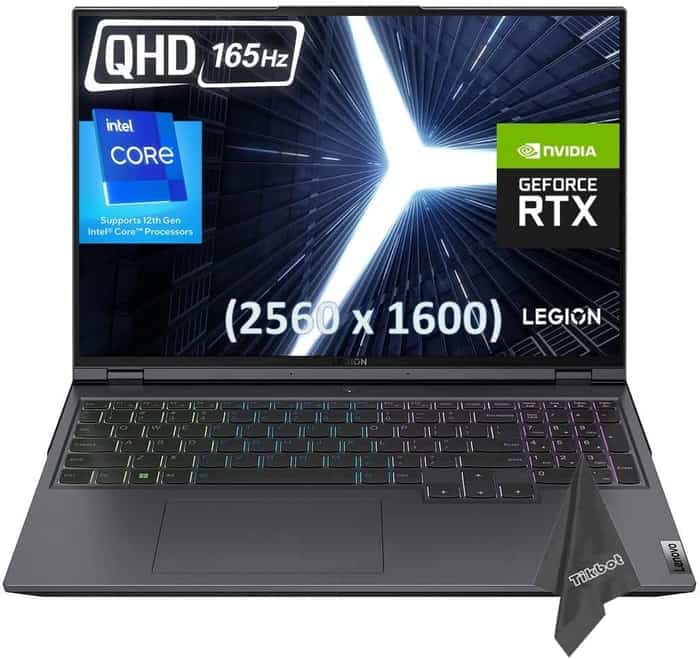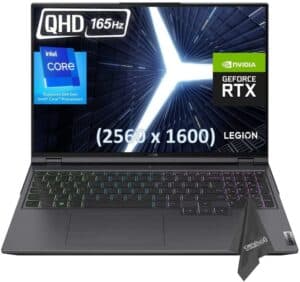 $1,510
Pros
Solid build quality and sleek design
High performance and fast display
Cons
Bulky form factor and large charger
Noisy fans and high GPU temperatures on Performance profile
View on Amazon
5
Ideal for Autodesk Alias 2023 - Outstanding Performance, Thunderbolt 4, & Long Battery Life
i7-12700H
|
RTX 3070 Ti
|
64 GB RAM
|
2000 GB SSD
|
15.6″ IPS-level; 2560×1440
Pros and cons
Pros
High performance processor for Autodesk Alias 2023
Thunderbolt 4 for extra external device connection
Cons
No built-in card reader
Only one USB-A port
Alternatives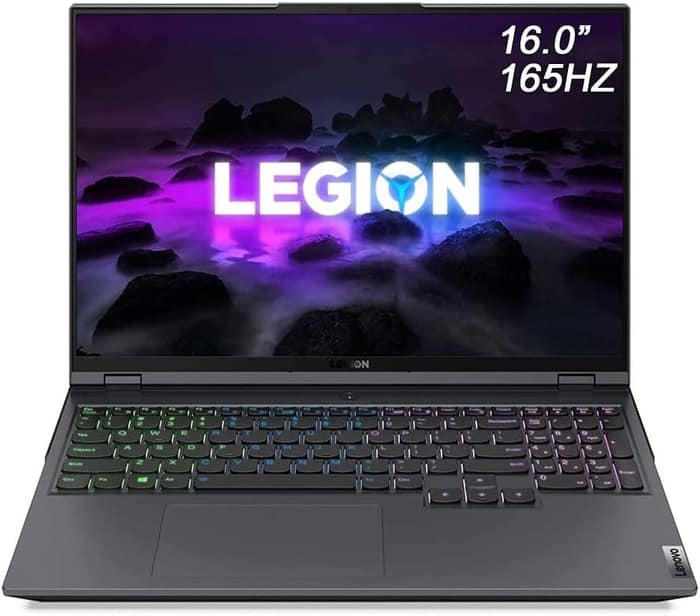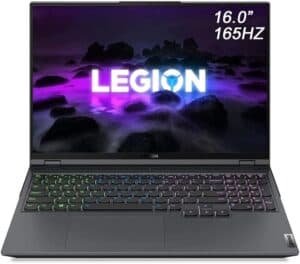 $1,600
Pros
Robust metallic construction
Plenty of connections for external hardware
Cons
Bulky design
Heavy power brick
View on Amazon
6
A Powerful and Feature-Packed Laptop for Autodesk Alias 2023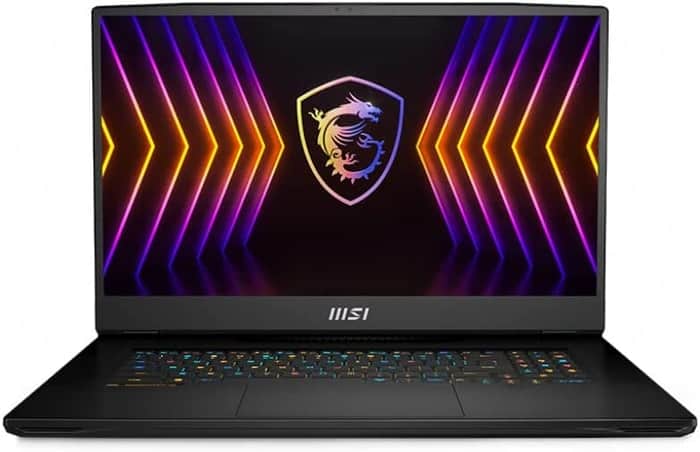 i9-12900HX
|
RTX 3080 Ti
|
128 GB RAM
|
6000 GB SSD
|
17.3″ IPS; 3840×2160
Pros and cons
Pros
Bright 4K display for detailed work
Thunderbolt 4 for fast data transfer
Cons
Bulky and heavy
Expensive price tag
Alternatives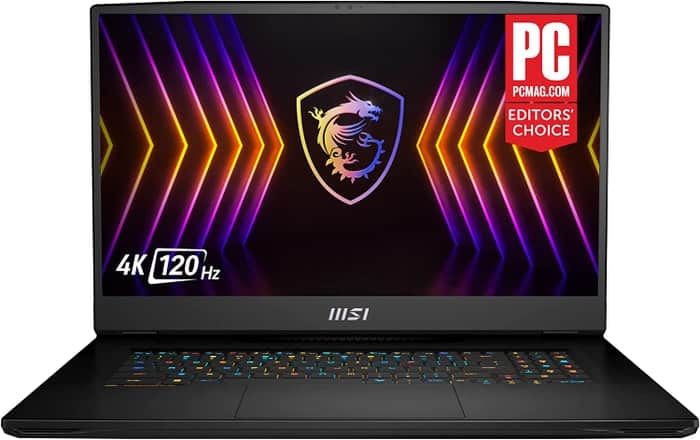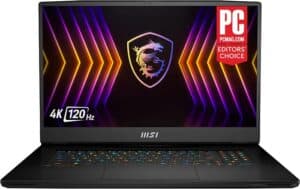 $6,020
Pros
Bright 4K Display with good colour coverage
Sturdy chassis and four RAM slots (two occupied)
Cons
Bulky and heavy
Extremely pricey
View on Amazon
Table of the Best Laptops for Autodesk Alias 2023