As an avid fan of game development and high-performance applications, I know that finding the best laptop for CryEngine can be a challenging task. CryEngine, developed by Crytek, is a versatile and powerful game engine used by both professional and independent developers. In this guide, I'll help you navigate the essential features and requirements to look for in a laptop, ensuring you find the perfect machine for your CryEngine projects.
To identify the best laptops for CryEngine, I meticulously reviewed an extensive spreadsheet of the latest laptop releases, comparing specs, professional and user-generated reviews, and narrowing down the options based on CryEngine-specific requirements and various price ranges. CryEngine's system requirements are demanding, but your efforts will be rewarded with stunning visuals and game performance once you find the right laptop to handle its capabilities.
When searching for the best laptop for CryEngine, it's important to focus on CPU performance, GPU capabilities, and sufficient RAM. Additionally, a high-quality display and fast storage options will contribute to a seamless development experience. By considering these factors, you'll be well on your way to creating incredible games that rival those of Crytek's own Crysis series or the immersive world of Kingdom Come: Deliverance. Stay tuned as we dive deeper into the top laptops for CryEngine enthusiasts and developers alike.
Optimize Your Processor
The CPU market has seen major changes in the past few months. Apple has released their own ARM-based M1, M1 Pro, M1 Max and M2 system-on-chip modules, offering exceptional single-core performance and battery life. On the other side, AMD has managed to take 20% of the CPU market with the 6th generation Ryzen processors. Intel's 13th-gen processors have yet to reach laptops, where 12th generation is Intel's latest. Both Intel's and Apple's silicon chips adopted a hybrid performance/efficiency core design based on big.LITTLE, allowing for improved battery life. Ryzen models are the best option if you need a good battery life in a PC laptop.
CryEngine is available on Windows, macOS, and Linux; if you're looking for a MacBook I'll recommend the MacBook Pro, which is a great option for gaming and 3D applications. Note that a high-end CPU is not necessary for CryEngine, but it will help with loading times and some in-engine features (for example, real-time raytracing). The CPU is only one part of the equation; we also need to consider the graphics card (or rather, the GPU). When comparing processors, I use Cinebench R23 and PassMark scores as they are more representative of real-world performance than benchmarks that stress the CPU alone such as 3DMark or OctaneBench.
For a gaming laptop that can handle CryEngine, you'll need at least a mid-range GPU; for a workstation laptop, you'll need a high-end GPU; for a budget laptop, look for Intel's U-series processors as they offer good performance per watt ratio without sacrificing too much in terms of performance.
Below you can find a list of recommended CPUs and their average prices:
| CPU | Average Price |
| --- | --- |
| Intel i3-1115G4 | $150 |
| Intel i5-10310U | $330 |
| Intel i7-1180G7 | $550 |
Powerful Graphics
In the past few years, the laptop graphics card market has changed drastically. As Nvidia continues to dominate, they've recently released a few RTX 40 series cards, but these are not yet available on laptops. Instead, their latest notebook cards are in the RTX 30 series such as the RTX 3070 Ti. Desktop GPUs have become more power-hungry, so the gap between power-limited notebook graphics and desktop graphics cards has widened.
To complicate matters further, Nvidia has discontinued the Max-Q label for its RTX graphics cards. This means that the exact wattage is determined by the laptop manufacturer (OEM), resulting in a wide variance in graphics performance even in laptops with the same GPU chipset.
For Cryengine, you'll need to decide between a laptop with a dedicated GPU or a notebook with an integrated GPU. Both Nvidia and AMD have released their latest generation of GPUs, so we can ignore the previous generation. There are three main factors that determine the performance of a graphics card: the GPU model (series), the GPU architecture (VX, RTX, or Turing), and the number of CUDA cores (or ROPs). When comparing graphics cards, I use 3DMark scores to compare different GPUs by their performance in games. For a high-end laptop with a dedicated GPU, make sure it has at least 6 GB of video memory; otherwise, your system will be limited by the shared system RAM rather than the dedicated GPU memory.
To ensure optimal performance in Cryengine, you'll need to choose the best GPU for your budget. To that end, we've compiled a table of recommended GPUs for each price bracket.
| Price | Recommended GPU |
| --- | --- |
| Budget | GeForce GTX 1650 |
| Mid-range | GeForce RTX 3050 |
| High-end | GeForce RTX 2060 |
RAM Power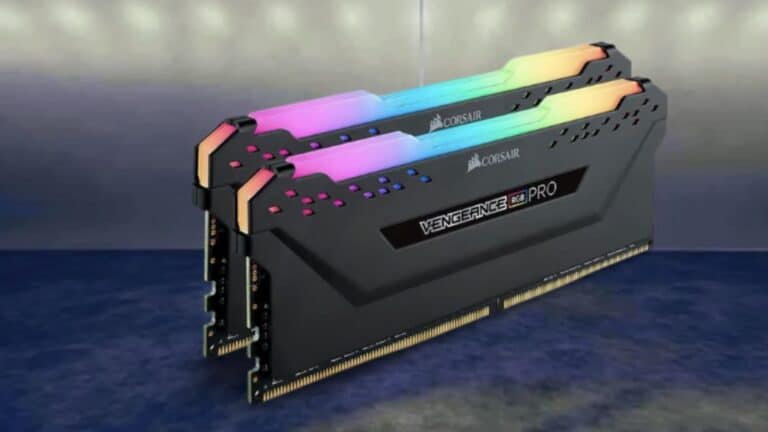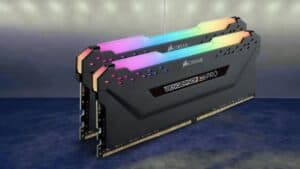 laptops
The amount of RAM that comes in laptops can vary quite a bit and there are some factors to keep in mind. Most mid-range laptops come with 16 GB of RAM and high-end laptops can feature 32 GB or more. This is especially true with the latest-gen Intel and AMD CPUs, which support DDR4 and DDR5 RAM, though DDR5 is still quite expensive and needs time to mature as a technology.
As with any game engine, Cryengine can benefit from having a lot of memory available. But it's not as critical as it is for games that rely heavily on the main system RAM for performance (PUBG, Fortnite). With Cryengine, RAM speed and capacity aren't nearly as important as they are in other engines because the engine relies more on the GPU than the CPU.
If you're looking to buy a laptop with 16 GB of RAM, don't expect to be able to upgrade it later on. It's possible, but it'll be hard to find an exact match for your existing modules.
For the best balance of performance, latency and capacity, it's best to aim for 16 GB of RAM, but if you're on a tighter budget, 8 GB should still get you by. On the other hand, if you're looking for something with more power, 32 GB of RAM should do the trick. Here's what to expect in each price range:
Under $600
$600-$1,000
$1,000+
Ultimately, when deciding on the right laptop RAM for your Cryengine laptop, it's best to focus on capacity and latency, rather than speed and new technologies like DDR5. The type of game you're playing and your budget will also play a factor, so choose wisely!
Cryengine FAQ
Q: What are the minimum laptop requirements for running Cryengine?
To run Cryengine on a laptop, you will need a minimum graphics card of GeForce GTX 1650, a processor of at least i3-1115G4, and 8 GB of RAM.
Which laptops are recommended for Cryengine development?
For a smooth Cryengine development experience, we recommend laptops with a GeForce RTX 3050 graphics card, at least an i5-10310U processor, and 16 GB of RAM. These specifications will ensure efficient rendering and fast processing of your projects.
Can Cryengine be run on a laptop?
Absolutely! Cryengine is compatible with laptops as long as they meet the minimum system requirements. Laptops with dedicated graphics cards and sufficient processing power are more likely to deliver a better performance.
What are the recommended laptop specs for Cryengine 5?
The recommended laptop specifications for Cryengine 5 include a GeForce RTX 2060 graphics card, an i7-1180G7 processor, and 32 GB of RAM. These specifications will allow for smooth and efficient rendering, enabling you to take full advantage of Cryengine's capabilities.
Is a dedicated graphics card necessary for running Cryengine on a laptop?
While it is possible to run Cryengine on a laptop with integrated graphics, we highly recommend using a laptop with a dedicated graphics card. A dedicated graphics card, such as the GeForce GTX 1650 or higher, will significantly enhance the graphical performance and overall experience when working with Cryengine.
How much RAM is needed for running Cryengine on a laptop?
For a smooth experience with Cryengine on a laptop, we recommend having at least 8 GB of RAM. However, to fully utilize the engine's capabilities and ensure optimal performance, we recommend a minimum of 16 GB of RAM or even 32 GB if your budget allows.
Can a budget laptop handle Cryengine?
While Cryengine can run on budget laptops, it is important to manage your expectations. Budget laptops may struggle with more complex projects, larger scenes, and higher graphical settings. It is advisable to stick to simpler projects and optimize your scenes to ensure a smoother experience.
What is the best laptop for Cryengine under $TOPIC_QUESTIONS000?
Under $TOPIC_QUESTIONS000, the best laptop for Cryengine would be the HP Victus priced at $890. This laptop meets the minimum requirements for Cryengine, providing an affordable option for entry-level developers.
Are gaming laptops suitable for Cryengine development?
Yes, gaming laptops are well-suited for Cryengine development. They often come equipped with powerful processors, dedicated graphics cards, and ample RAM, which are essential for running Cryengine smoothly. Gaming laptops like the Dell G15 and the ASUS ROG Strix G15 G513RM (starting at $RECOMMENDATIONS_ALL,230) are excellent choices for Cryengine development.
How to optimize Cryengine performance on a laptop?
To optimize Cryengine performance on a laptop, consider the following tips:
Keep your drivers up to date.
Adjust graphical settings to a level that balances performance and visual quality.
Optimize your scenes by managing the number of objects, textures, and effects.
Utilize Cryengine's performance analysis tools to identify and resolve performance bottlenecks.
Close unnecessary background applications to free up system resources.
Consider using an SSD for faster loading times.
Ensure your laptop is adequately cooled to prevent thermal throttling, which can impact performance.
6 Best Laptops for Cryengine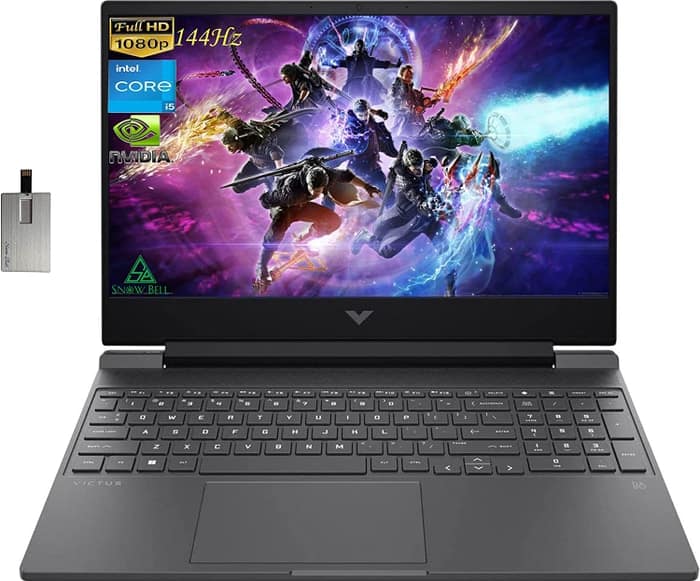 $939
i5-12450H
|
GTX 1650
|
64 GB RAM
|
2000 GB SSD
|
15.6″ G-Sync; 1920x1080
|
HP Victus: A Powerful Gaming Laptop with Some Display Limitations
Pros
Delivers smooth gameplay at 1080p.
Fast SSD.
User-replaceable memory and storage.
Good port selection.
Cons
No variable refresh rate to reduce screen tearing.
Slow response time on the display.
Summary
The HP Victus 15 is a gaming laptop that offers smooth gameplay at 1080p thanks to its powerful CPU and GPU. It also features a fast SSD and user-replaceable memory and storage. However, it falls short in terms of display performance, with a slow response time and lack of variable refresh rate.
Alternatives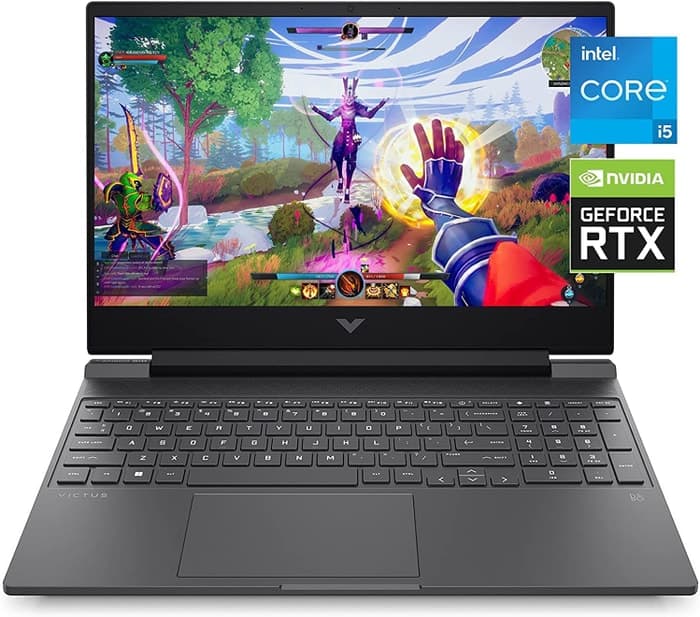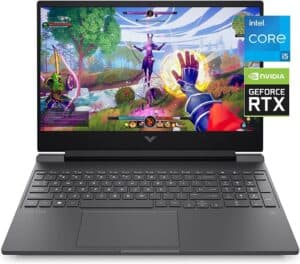 $900
Pros
Delivers smooth gameplay at 1080p.
Fast SSD.
Cons
No VRR to reduce screen tearing.
Slow response time on the 144Hz display, causing ghosting.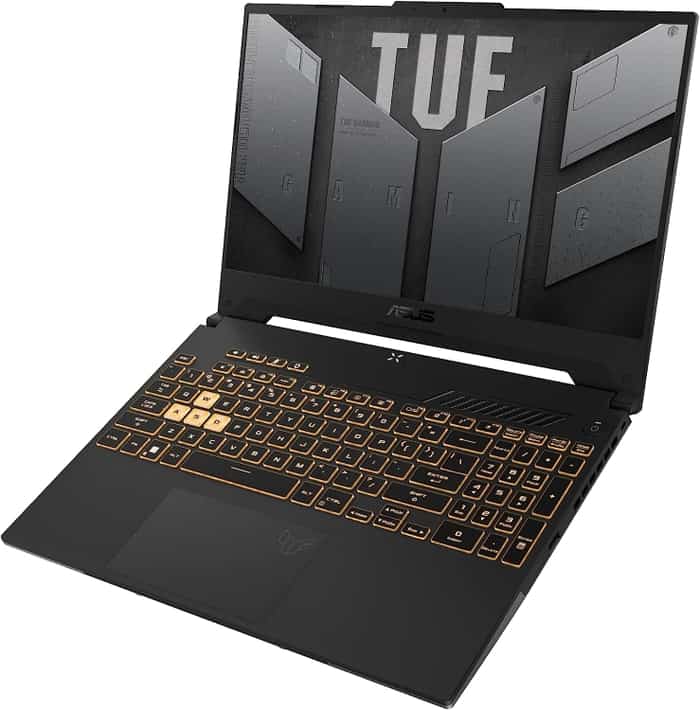 $1,100
i5-13500H
|
RTX 4050
|
512 GB RAM
|
500 GB SSD
|
15.6″; 1920x1080
|
ASUS TUF F15 FX507VU-ES53: A budget gaming laptop with great performance, but lacking in webcam and audio quality.
Pros
Superb 1080p gaming performance
Strong productivity capabilities
Great price
Cons
Poor webcam, touchpad, and speakers
Some games appear washed out on display
Summary
The ASUS TUF F15 FX507VU-ES53 is an affordable gaming laptop that offers superb performance for gaming and productivity tasks. It excels in handling the latest titles in 1080p and offers strong productivity capabilities. However, it falls short in terms of webcam and speaker quality, as well as some games appearing washed out on the display.
Alternatives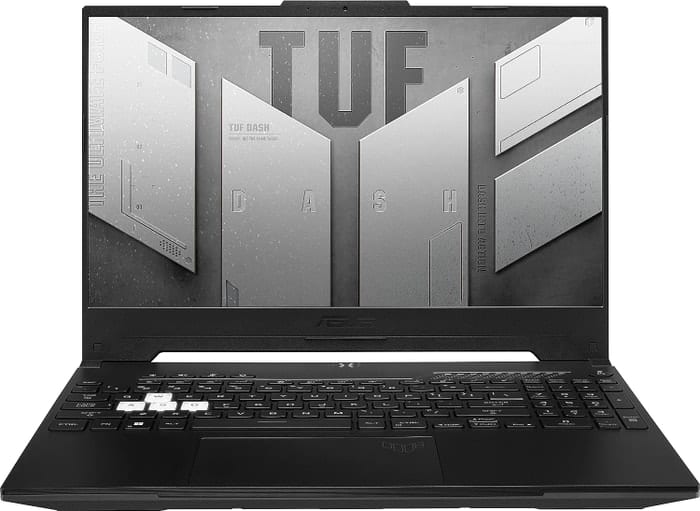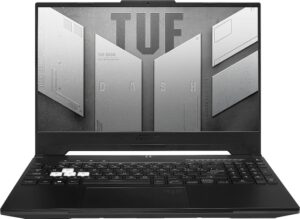 $1,160
Pros
Lightweight and well-built design
Good inputs and IO
Cons
Some quirks affecting everyday ergonomics
Most ports are squeezed together on the left edge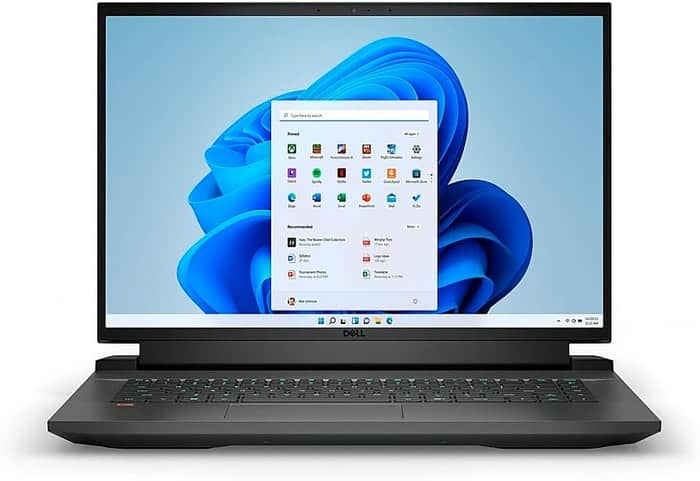 $1,510
i9-13900HX
|
RTX 4070
|
64 GB RAM
|
2000 GB SSD
|
16″; 2560x1600
|
The Dell G16 offers impressive gaming performance and easy upgradeability, but falls short in terms of power efficiency and portability.
Pros
Relatively affordable
Impressive color accuracy and high refresh rate display
Easy upgradeability
Decent gaming performance
Cons
Heavier and thicker than competitors
Thunderbolt 4 only available on more expensive models
No SD card reader
Short battery life
Summary
The Dell G16 7630 is a solid gaming laptop with a stunning IPS panel, robust cooling solution, and easy accessibility to RAM and SSD slots for future upgrades. However, it lacks power efficiency, a Thunderbolt 4 connector on basic hardware configurations, and has a shorter battery life compared to its competitors.
Alternatives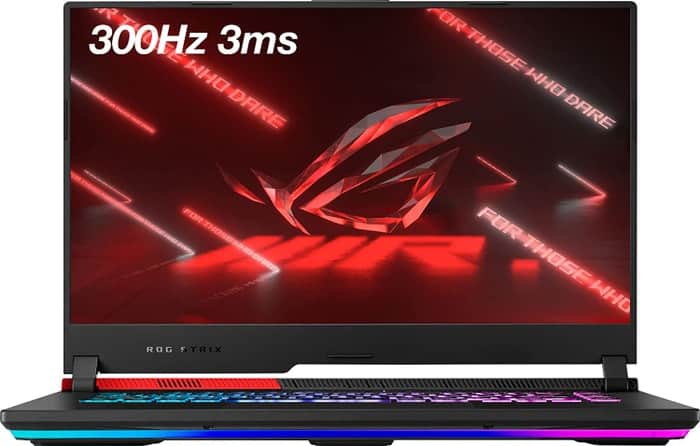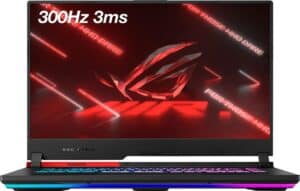 $1,750
Pros
High-performance CPU and GPU
Good workmanship and design
Cons
Limited connectivity
Coil whine in certain situations
$2,050
Ryzen 9 5900HX
|
RTX 3080
|
64 GB RAM
|
4000 GB SSD
|
15.6″ IPS-level G-Sync; 1920x1080
|
ASUS ROG Strix Scar: A powerful gaming laptop with some trade-offs.
Pros
Sturdy construction
Fast Wi-Fi 6E
Excellent response times and no PWM
Wide color gamut coverage with Dolby Vision support
Cons
Limited display angle
No biometric login
Heavy SSD throttling
Summary
The ASUS ROG Strix Scar is a gaming laptop that delivers impressive performance with its Intel Alder Lake Core i9-12900H and Nvidia RTX 3070 Ti. It features a sturdy construction, fast Wi-Fi 6E, excellent response times, and wide color gamut coverage. However, it has limited display angles, no biometric login, heavy SSD throttling, high heat and noise emissions under load, and could have better battery backup.
Alternatives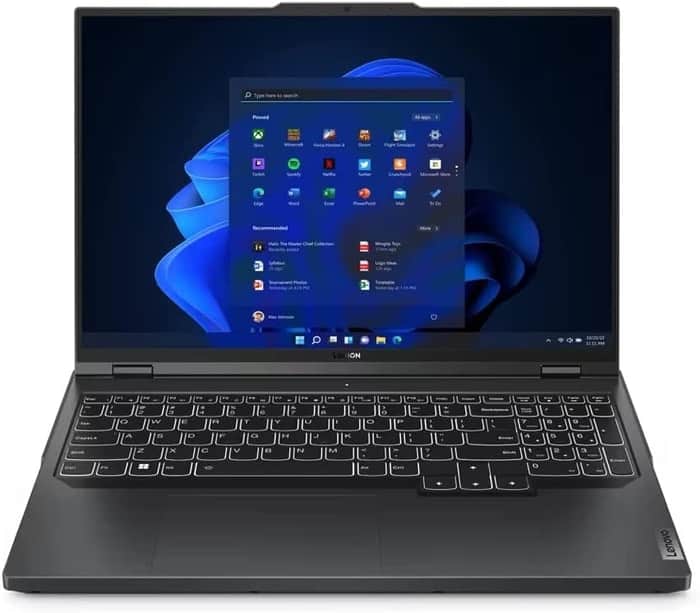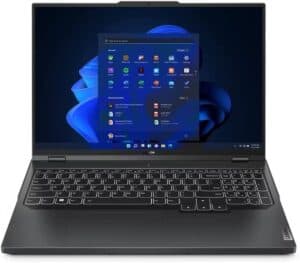 $2,890
Pros
Fantastic value
Top-tier gaming performance
Cons
Middling screen
A bit heavy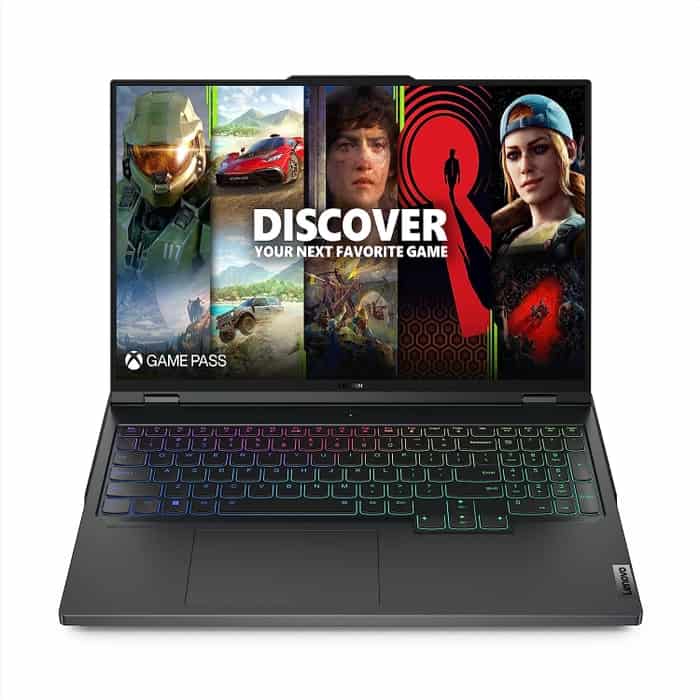 $3,390
i9-13900HX
|
RTX 4090
|
32 GB RAM
|
1000 GB SSD
|
16″ HDR; 2560x1600
|
Lenovo Legion Pro 7i 16: A mid-priced powerhouse for Cryengine.
Pros
Strong overall performance
Display is big, bright, and fast
Per-key RGB lighting
Cons
Some flex to the keyboard deck
Poor battery life
Summary
The Lenovo Legion Pro 7i Gen 8 is armed with a powerful 13th-gen Core i9 CPU and RTX 4090 graphics, making it a mid-priced powerhouse for Cryengine. Its strong overall performance, big and vibrant display, and per-key RGB lighting are definite pros, but it does suffer from some flex in the keyboard deck and poor battery life.
Alternatives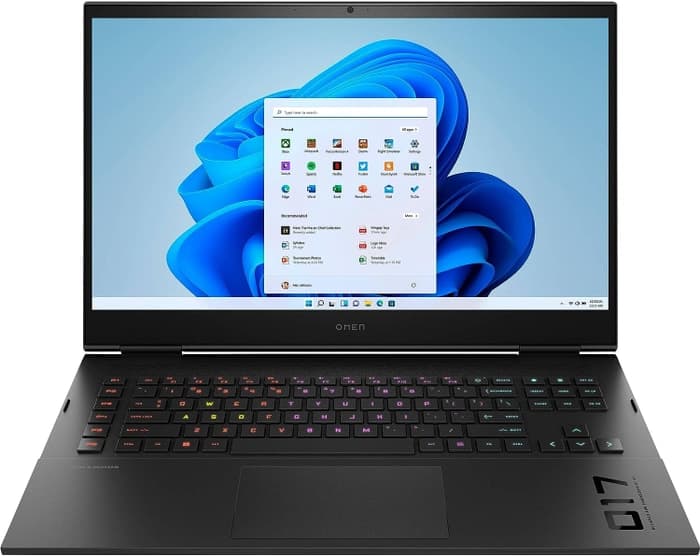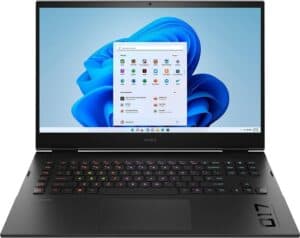 $4,290
Pros
QHD display with 165 Hz
Expandable working memory
Cons
Slightly below-average performance for a RTX 4080
High noise level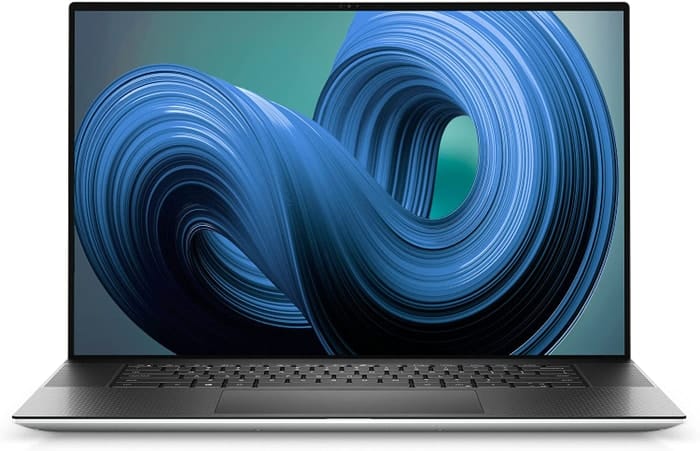 $5,600
i9-12900HK
|
RTX 3060
|
32 GB RAM
|
6000 GB SSD
|
17.3″ IPS HDR; 3840x2400
|
Dell XPS 17 9720: A powerful laptop with an excellent 4K display, but falls short in graphics performance and cooling.
Pros
Excellent 4K display with AdobeRGB
High-quality case
Thunderbolt 4 PCIe 4.0
Very high system performance
Cons
Lower graphics performance than the predecessor
Performance not completely stable under combined load
Not Wi-Fi 6E compatible
720p webcam
Summary
The Dell XPS 17 9720 impresses with its stunning 4K display and high-quality case. It offers excellent system performance and convenient features like Thunderbolt 4 and PCIe 4.0. However, it suffers from lower graphics performance compared to its predecessor and has slightly weak cooling.
Alternatives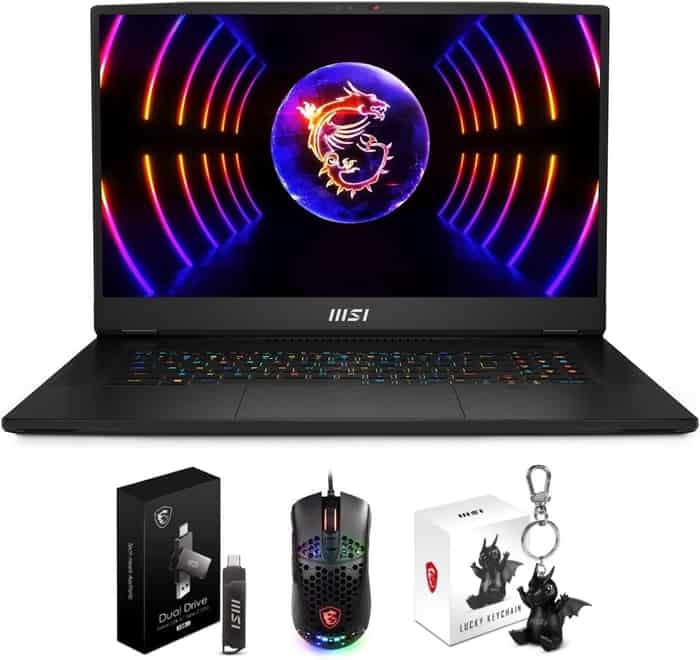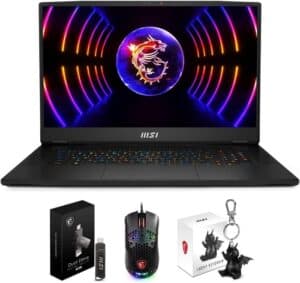 $6,400
Pros
Excellent mechanical keyboard
Class-leading Mini-LED display
Cons
Uninspired design
Short battery life
Table of the Best Laptops for Cryengine