Choosing the best laptop for CATIA can be a challenging task, especially considering the diverse range of configurations and performance requirements this powerful 3D modeling software demands. As an avid user of CATIA myself, I understand the importance of a well-rounded laptop that can efficiently handle complex assemblies, simulations, and renderings without compromising on reliability or portability.
While reviewing an extensive laptop spreadsheet of recent releases, I've compared specs and gathered insights from both professional and user-generated reviews. This meticulous process has allowed me to narrow down the top laptops based on CATIA-specific requirements and price ranges. The ideal laptop for CATIA should possess a robust processor, a dedicated graphics card, ample RAM, and a high-quality display to ensure a smooth and productive workflow.
As a member of various CATIA forums and communities, I've had the privilege of learning from experienced users and industry professionals. This has led to a deeper understanding of how different laptop features can impact your overall experience in CATIA, such as the benefits of an SSD for faster loading times and the importance of good thermal management to prevent performance throttling. Rest assured, the recommendations in this guide will cater to your needs and help you find the best laptop for running CATIA with confidence and ease.
Processor Power
The processor is the heart of any laptop and its performance is often a deciding factor when making a purchase. It's important to choose the right processor for your needs and budget, and this is especially true for laptops that run CAD/CAM software like CATIA.
In recent years, Apple has released their own ARM-based M1, M1 Pro, M1 Max and M2 system-on-chip modules which offer exceptional single-core performance and battery life. AMD has managed to take 20% of the CPU market with the 6th generation Ryzen processors and Intel's 13th-gen processors are still yet to reach laptops, where 12th generation is Intel's latest. Both Intel and Apple's silicon chips adopted hybrid performance/efficiency core design (based on big.LITTLE). Ryzen models are a great pick if you need a good battery life in a PC laptop.
CATIA is available on Windows and macOS, so if you're going for a MacBook – you can ignore the CPU section. CATIA is a 3D-centric application, and while it can do some 2D work, it's not its primary focus. So when selecting a processor, we should look for one that performs well in 3D rendering benchmarks. I prefer looking at PassMark scores because they're more up to date than Cinebench R20 or R23 scores; however, I will use both since R20/R23 are more recent benchmarks.
Now, if you're looking for a laptop for CATIA but want to save some money – don't expect it to have the best CPU or GPU; instead, look for a mid-range processor and graphics card (if you need one).
Dual vs single-core processors and the importance of clock speed
Single-core processors are great for most everyday tasks and they tend to be more energy-efficient than their dual-core counterparts. However, when it comes to more CPU-intensive tasks, such as 3D rendering, a dual-core processor is preferred as it can offer improved performance over a single-core processor. Clock speed is also an important factor to consider when it comes to processor performance, with higher clock speeds typically equating to better performance.
Do you need a workstation-level CPU for a 3D modeling application?
For basic 3D modelling tasks, a workstation-level CPU is not necessary. However, if you plan on using more advanced features such as video editing or rendering, then it might be worth investing in a higher-end processor to get the best performance out of your laptop.
Table of recommended processors by price range
Below is a table of recommended processors by price range and what to expect at each price level. This table only shows average benchmarks and actual results may vary depending on the laptop's cooling solution and software optimization.
| Processor | Price Range | Passmark Single Core | Passmark Multi Core | Cinebench R20 | Cinebench R23 |
| --- | --- | --- | --- | --- | --- |
| i3-1115G4 | Low | 1706 | 5448 | 637 | 818 |
| i5-10310U | Mid | 2044 | 7181 | 1212 | 1648 |
| i7-1180G7 | High | 2877 | 9722 | 1567 | 2112 |
Graphics Power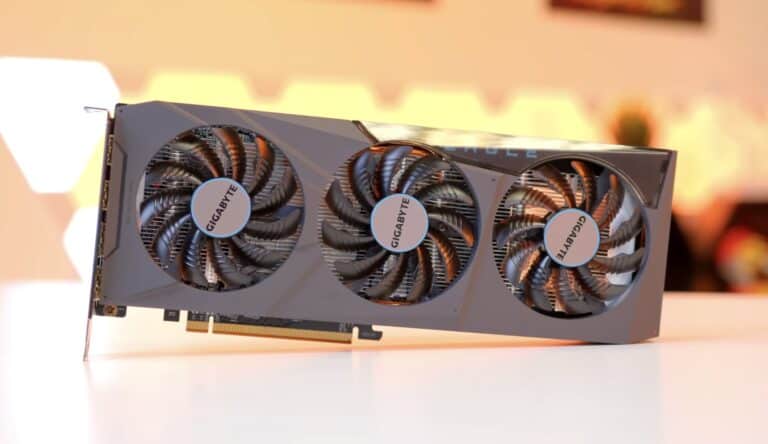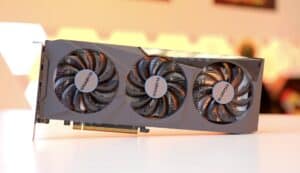 Nvidia continues to dominate the laptop GPU market, with its latest notebook cards being in the RTX 30 series (such as the RTX 3070 Ti). However, the RTX 40 series cards have not yet been released for laptops. Also, desktop GPUs are now more power-hungry than ever, which has widened the gap between power-limited notebook graphics and desktop graphics cards. Furthermore, Nvidia has also discontinued the Max-Q label for its RTX graphics cards. Now, an exact GPU wattage is determined by a laptop manufacturer (OEM), resulting in a wide variance in graphics performance even in laptops with the same GPU chipset.
Since CATIA is a 3D application, a dedicated GPU is required to run it efficiently. This is because the CPU alone isn't capable of keeping up with the rendering times when a GPU is used. The GPU is important for rendering and displaying models in real time, while the number of CUDA/OpenCL cores, clock speed, memory bandwidth, and core count also affect its performance.
For an apples-to-apples comparison of graphics cards, I recommend using 3DMark. If you're looking for a laptop that can be used for gaming, engineering, or anything else – it should have at least an Nvidia 940MX graphics chip inside; if you want more performance, go for an Nvidia 965M or better yet – an Nvidia RTX series chip (but expect to pay more).
To summarize, here's a list of recommended GPUs for various budgets:
Minimum: GeForce GTX 1650
Recommended: GeForce RTX 3050
High-end: GeForce RTX 2060
RAM Essentials
In the past few years, RAM technology has significantly improved and most mid-range laptops now come with 16 GB of RAM, while high-end laptops come with 32 GB or more. Latest-gen Intel and AMD CPUs support DDR4 and DDR5, although the latter is still quite expensive and needs time to mature as a technology.
When it comes to CATIA, the most important thing to consider is RAM, and the general recommendation is to have at least 32 GB of RAM for optimum performance. It should also be noted that DDR4 memory is not strictly necessary for CATIA, although there are some benefits to using it.
Other components to consider when choosing a laptop for CATIA are fanless laptops, upgradability, and battery life. Depending on your budget, you should be able to find a laptop with these components that is suitable for your needs. Here's an overview of what you can expect at various price points:
| Price Range | CPU | RAM | Storage |
| --- | --- | --- | --- |
| Low | Dual Core or higher | 8 GB | SSD 256 GB |
| Mid-Range | Quad Core or higher | 16 GB | SSD 512 GB |
| High-end | Eight Core or higher | 32 GB | SSD 1 TB or more |
FAQ
What laptop specs do I need for CATIA?
CATIA requires at least a GeForce GTX 1650 graphics card, an i3-1115G4 processor, and 8 GB of RAM. For the best experience, you should aim for the GeForce RTX 3050 graphics card, an i5-10310U processor, and 16 GB of RAM.
Which laptop is best for CATIA?
While there are many laptops that can run CATIA, we recommend the Lenovo Legion 5 Pro or GIGABYTE AORUS 15 XE4 if you are looking for something that fits in a medium budget of around $800-$1000. For a higher budget of around $2,000 or more, we recommend the ASUS ROG Strix Scar or Acer Predator Triton 500.
How much RAM is required for CATIA in laptop?
CATIA requires a minimum of 8 GB RAM but 16 GB RAM is recommended for the best performance.
What laptops can run CATIA?
Any laptop that meets the minimum requirements outlined above can run CATIA.
Can CATIA be used on a laptop?
Yes, CATIA can be used on a laptop as long as it meets the minimum requirements.
What are the requirements for running CATIA on a laptop?
The minimum requirements for running CATIA on a laptop are GeForce GTX 1650 graphics card, an i3-1115G4 processor, and 8 GB of RAM. However, for the best experience, you should aim for the GeForce RTX 3050 graphics card, an i5-10310U processor, and 16 GB of RAM.
Do I need Core i7 to work with CATIA?
You do not need Core i7 to work with CATIA but it is recommended for the best experience.
Is RTX 3060 enough for CATIA?
The RTX 3060 is more than enough to run CATIA with no performance issues.
Is 500 GB SSD enough for working with CATIA?
500 GB should be more than enough storage space for working with CATIA as long as you aren't storing any large files like videos or high-resolution images.
How to choose a laptop for CATIA?
When choosing a laptop for CATIA, it is important to consider the laptop's graphics card, processor, and RAM to make sure it meets the minimum requirements. Additionally, you should consider your budget when choosing a laptop as more powerful laptops will generally be more expensive.
4 Best Laptops for CATIA
$700
Ryzen 9 6900HX
|
RTX 3070 Ti
|
64 GB RAM
|
2000 GB SSD
|
16″; 2560x1600
|
CATIA laptop
Pros
Exceptional processor (Ryzen 9 6900HX)
Terrific graphics card (RTX 3070 Ti)
Superb memory amount (64GB)
Light (5.48 lbs)
Cons
No IPS Panel (worse contrast)
Alternatives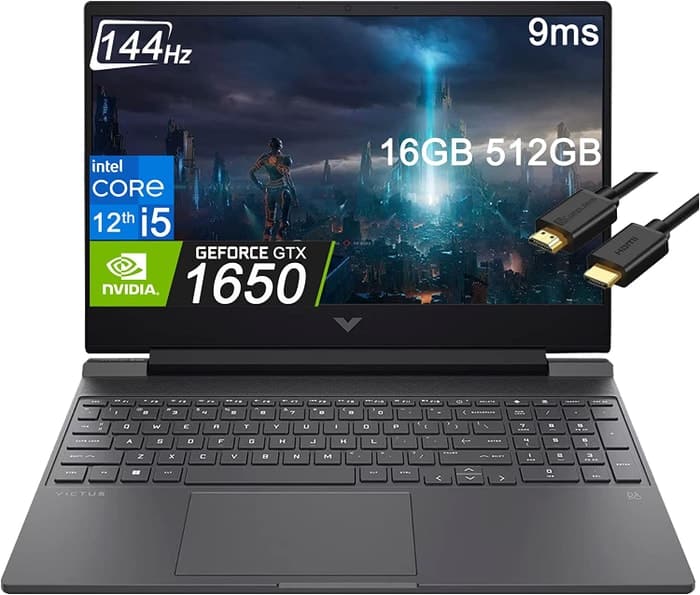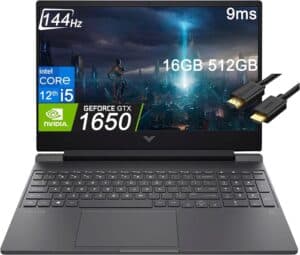 $730
Pros
Low price
Strong entry-level gaming performance
Cons
Weak GPU yields unsatisfactory frame rates
All-plastic construction with a rather plain design
$850
i7-12650H
|
RTX 3050 Ti
|
64 GB RAM
|
2000 GB SSD
|
15.6″ IPS; 1920x1080
|
HP Victus falls short in handling CATIA.
Pros
Easy serviceability
Attractive visual design
Relatively cool surface temperatures
Smooth 144 Hz refresh rate
Cons
Buggy battery life and fan behavior
No Thunderbolt or USB-PD support
Subpar Turbo Boost sustainability
Weak hinges
Summary
Although the HP Victus has an attractive design and a smooth 144 Hz refresh rate, its RTX 3050 Ti GPU fails to impress, making it an unsuitable choice for handling CATIA.
Alternatives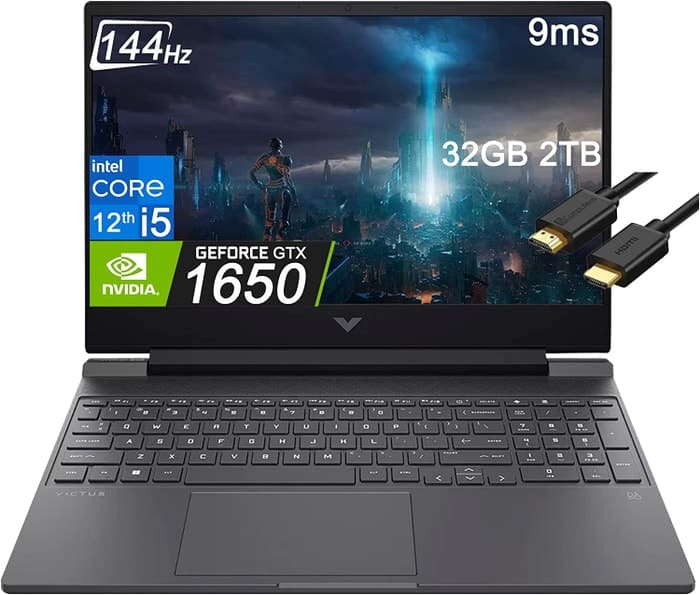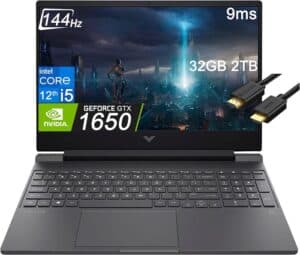 $880
Pros
Affordable price
Good performance for light gaming and work tasks
Cons
Poor battery life
Plain and unattractive design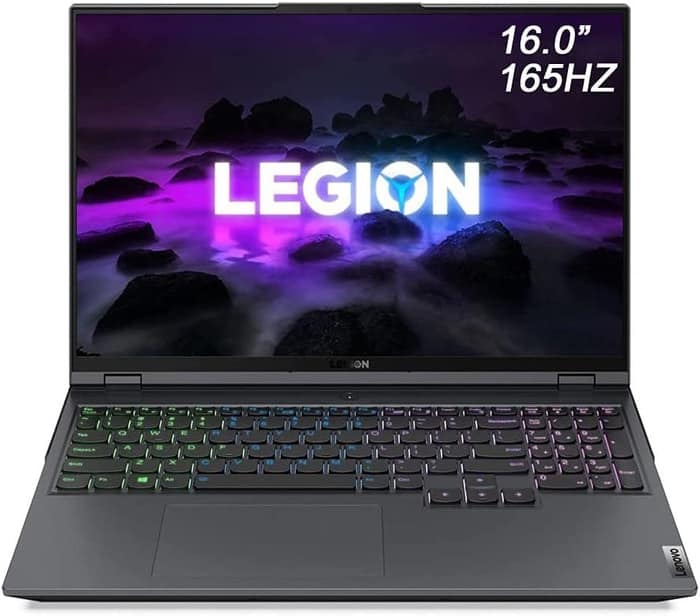 $1,600
Ryzen 7 5800H
|
RTX 3060
|
32 GB RAM
|
1000 GB SSD
|
16″ IPS HDR G-Sync; 2560x1600
|
The Lenovo Legion 5 Pro is a powerful gaming and performance laptop with a bright display and good cooling performance.
Pros
Very bright display with good color reproduction
Good cooling performance
Good battery life with hybrid mode activated
Many connections
Cons
Heavy power brick on this configuration
Noisy fans on Balanced and Performance profiles
RGB illumination with poor color display
Slow Western Digital SSD
Summary
The Lenovo Legion 5 Pro is a metallic-built, competitively-priced laptop with good-quality 16:10 QHD 165Hz screen, excellent performance, and good battery life. Although it has a heavy power brick, noisy fans, and poor audio quality and camera, it is still a sweet-spot gaming and performance laptop of the 2021 generation.
Alternatives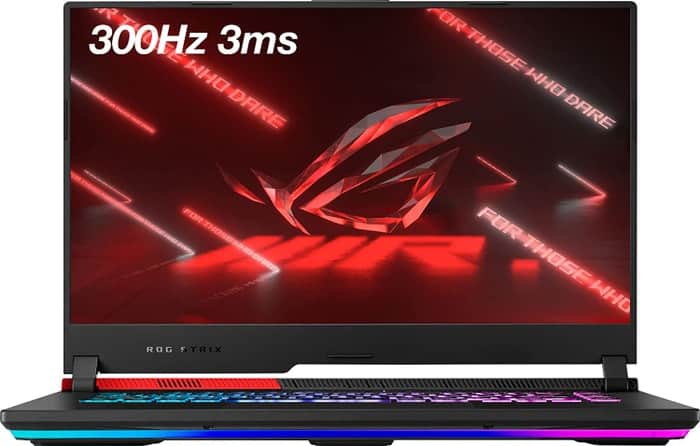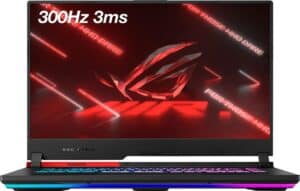 $1,860
Pros
Very high CPU and GPU performance
Good workmanship and sophisticated design
Cons
Skimpy connectivity
Coil whine in certain situations
$2,310
Ryzen 9 5900HX
|
RTX 3080
|
64 GB RAM
|
4000 GB SSD
|
15.6″ IPS-level G-Sync; 1920x1080
|
The ASUS ROG Strix Scar 15 G533 is a powerful laptop for gamers, but its emissions, battery life and display angle may be drawbacks.
Pros
Sturdy construction
Fast Wi-Fi 6E
Excellent response times and no PWM
Wide color gamut coverage with Dolby Vision support
Cons
Limited display angle
No biometric login
High
Summary
The ASUS ROG Strix Scar 15 G533 is a powerful laptop that meets most of the requirements of enthusiast gamers with its WQHD 240 Hz panel, Intel Alder Lake Core i9-12900H processor, and Nvidia RTX 3070 Ti GPU. However, the laptop has some drawbacks such as high emissions and power draws, a limited display angle, and subpar battery life.
Alternatives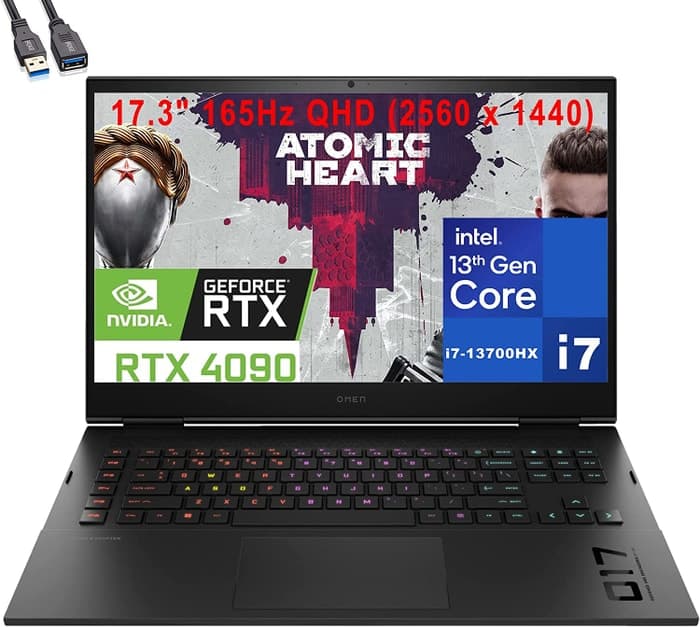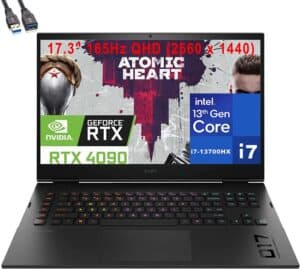 $3,470
Pros
QHD display with 165 Hz
Advanced Optimus
Cons
High noise level
Clattery case
Table of the Best Laptops for CATIA