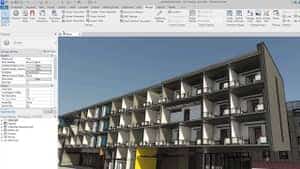 What's New in Revit 2023? Better performance, more productivity features seeded from your requests, and smarter ways to work with data, both on the desktop and in the cloud.
To learn more about this release, please watch the above video and see the Autodesk Blog .
First, I'm going to explain the Autodesk Revit in-depth requirements and then make some suggestions on what a laptop should have to get the most out of Revit. In case you're looking for suggestions based on your budget, keep reading. The requirements will be organized according to their importance to improve your Revit workflows. Lastly, I'll give some suggestions for more budget-friendly laptops if you're tight on cash, but still want the best possible Revit experience!
TL;DR
Autodesk Revit is an advanced BIM software used by architects and engineers
new features are being added with every new release
if you're using Autodesk Revit, you should be using the latest version
Requirements for a Autodesk Revit 2023 laptop
Major

Picking a good memory
Minimum (8 GB)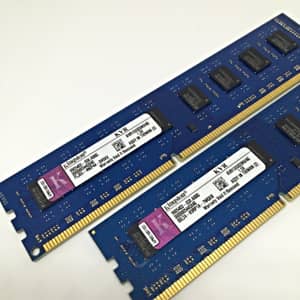 The minimum amount of RAM for Autodesk Revit 2023 is 8 GB. It should be enough for hobbyists and beginners.
However, professionals and those who work with large projects or complex files will find that they're constantly working with limited resources. If you don't have a lot of cash to spend on a laptop, I recommend 8 GB, but 16 GB would be better.
Recommended (16 GB)
16 GB of RAM is the sweet spot for professionals. This is the amount of RAM I recommend for anyone who's just starting out in the industry and wants to upgrade their computer every couple of years. This will ensure that you have enough RAM to run the software, which can be a problem if you're going over $2000, where laptops with 32 GB are ubiquitous.
Best (32 GB)
32 GB of RAM is the best choice for professionals who want to future-proof their laptop. With this amount of RAM, you can pretty much do anything with your laptop and not worry about running out of memory anytime soon. It also makes sure that you won't have to spend any time on performance issues due to insufficient RAM.
TL;DR
8 GB is the minimum amount of RAM you should get if you're a hobbyist or beginner. If you're a professional, get 16 GB. If you're a professional and want to future-proof your laptop, get 32 GB.
Major

The right graphics card
GPU: minimum vs. recommended
Graphics cards are important for any type of design. For Revit – the minimum graphics card is GTX 1650, which has 4GB of video memory. But if you're a professional and want to be more productive – I recommend an RTX 2070, which has 8GB of video memory. I would go for an RTX 3080 if you can afford it, which has 12GB of video memory.
.
Workstation vs. consumer graphics
For Revit, I recommend going for a certified card if you can afford it. For example, the RTX 3080 is a great option if you're a professional. But if you're not, or are just looking for something more affordable – the RTX 2070 should be fine.
Minimum graphics (under $1000)
If you're on a tight budget and you want to be able to use Autodesk Revit – the RTX 1650 is a good option.
TL;DR
any graphics card will do for Revit, but if you want to be more productive, get an RTX 2070 or better graphics card with 8GB or more of video memory
Major

My processor recommendations for Autodesk Revit 2023
Requirements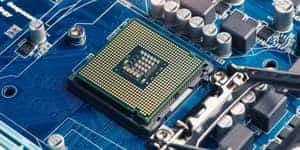 For this application, I'd recommend anything from Intel Core i5-10400H to Core i9-11950H. The major reason is that Revit software products will use multiple cores for many tasks. So you need a CPU with good single-core performance and a high number of cores. One of the best ways to optimize Revit 2023 performance is to make sure you have enough cores.
Recommendations
I'm sure you'll find something to your liking on this list:
i5-10400H – great for budget builds; good enough for entry level use;
i5-11260H – another budget option, with more power and additional threads than 10400H;
i7-11800H – best option if you want top performance without spending too much money;
TL;DR
recommended processor family list includes all models from Intel Core i5-10400H to Core i9-11950H; all are sufficient for Autodesk Revit 2023 use; some are better than others;
recommended models include: i5-10400H, i5-11260H, and i7-11800H; the latter is best choice if you want top performance without spending too much money;
Optional requirements for a Autodesk Revit 2023 laptop
Optional

Choosing a storage
SSD Types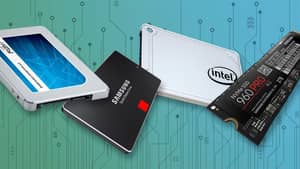 The more expensive and faster the SSD, [the more it will cost](ssd price comparison). For this reason, most users will find that a solid-state drive with a storage capacity of 256 GB is plenty for their needs. If you do want to spend a little more for an upgrade to 512 GB, I recommend it for professionals.
Otherwise, I recommend using 1 TB SSDs if you're working with a few different applications and 2 TB if you know that you'll need the space.
Typical laptop prices by SSD size
On average, a laptop with a 256 GB SSD will cost between $850 and $1870. A 512 GB drive costs anywhere between $1400 and $2340. Finally, a 1 TB SSD will cost between $2200 and $3280.
Of course, it's worth noting that you can get laptops with a 256 GB SSD for under $500. And if you're looking for the best laptop for Autodesk Revit 2023, you might want to do that if your budget is tight.
For professionals looking for laptops with the best price-to-performance ratio, I recommend going for laptops with an NVMe SSD – these are faster, easier to upgrade, and not much more expensive than SATA drives.
TL;DR
the more expensive and faster the SSD, the more it will cost
typical laptop prices by SSD size: 256 GB $850-$1870, 512 GB $1400-$2340, 1 TB $2200-$3280
for professionals looking for laptops with the best price-to-performance ratio, I recommend going for laptops with an NVMe SSD
6 Best Laptops for Autodesk Revit 2023
1
Best laptop for Autodesk Revit 2023 under $700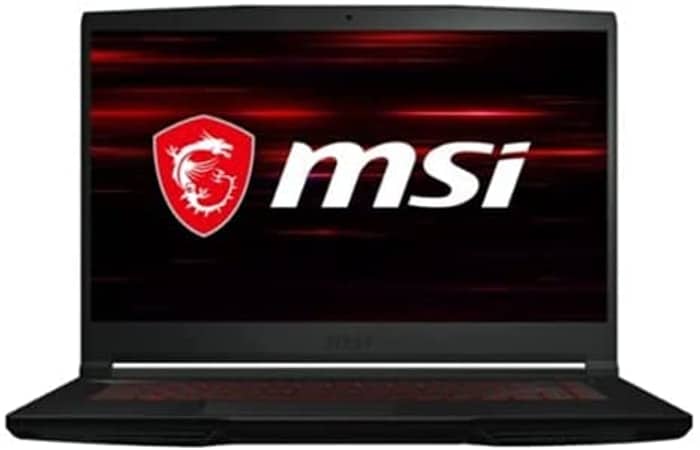 i5-10200H
|
RTX 3050
|
8 GB RAM
|
256 GB SSD
|
15.6″ IPS Touch; 1920×1080
Pros and cons
Pros
Up to the mark processor (i5-10200H)
Superb graphics card (RTX 3050)
Cons
Garden-variety memory amount (8GB)
Bulky (4.1 lbs)
View on Amazon
2
Autodesk Revit 2023 laptop under $1000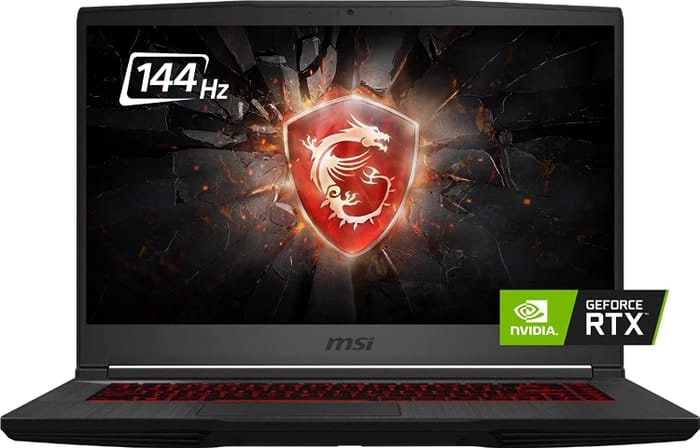 i5-10500H
|
RTX 3060
|
16 GB RAM
|
1000 GB SSD
|
15.6″ 144Hz IPS-level; 1920×1080
Pros and cons
Pros
Superb graphics card (RTX 3060)
Solid display (15.6 144Hz IPS-level)
Cons
Mediocre processor (i5-10500H)
Average memory amount (16GB)
View on Amazon
3
Fantastic value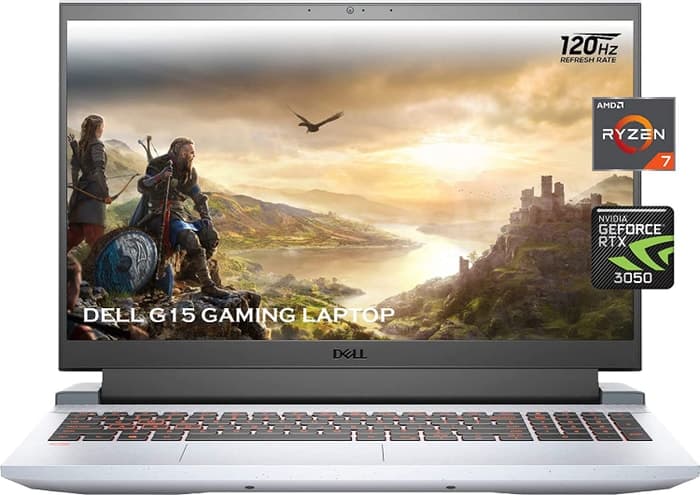 Ryzen 7 5800H
|
RTX 3050 Ti
|
64 GB RAM
|
4000 GB SSD; 8000 GB HDD
|
15.6″ 120Hz Touch; 1920×1080
Pros and cons
Pros
Superb processor (Ryzen 7 5800H)
Adequate graphics card (RTX 3050 Ti)
Cons
No IPS Panel (inferior color reproduction)
View on Amazon
4
Fantastic value
i7-11800H
|
RTX 3060
|
64 GB RAM
|
2000 GB SSD; 1000 GB HDD
|
15.6″ 144Hz IPS G-Sync; 1920×1080
Pros and cons
Pros
Exceptional processor (i7-11800H)
Decent graphics card (RTX 3060)
View on Amazon
5
Best laptop for Autodesk Revit 2023 under $5000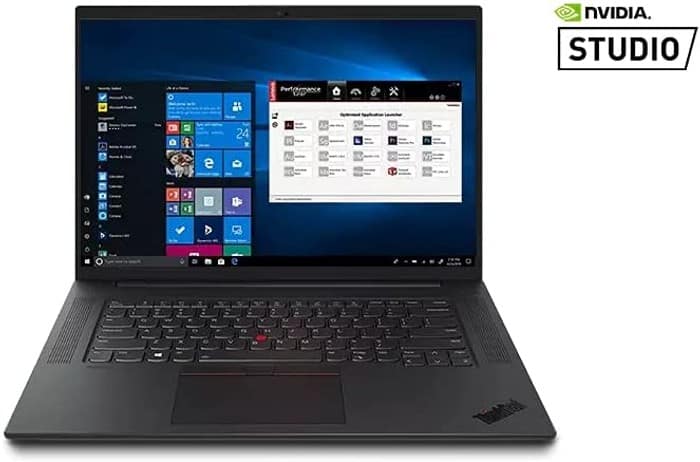 i9-11950H
|
RTX 3080
|
64 GB RAM
|
1000 GB SSD
|
16″ IPS HDR; 3840×2400
Pros and cons
Pros
Exceptional processor (i9-11950H)
Great graphics card (RTX 3080)
View on Amazon
6
Autodesk Revit 2023 laptop under $10000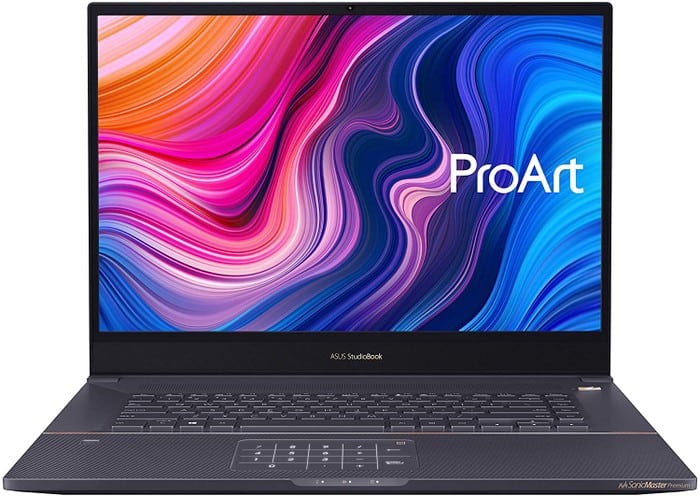 i7-9750H
|
Quadro RTX 3000
|
16 GB RAM
|
1000 GB SSD
|
17.3″ Matte; 1920×1200
Pros and cons
Cons
Middle-of-the-road processor (i7-9750H)
Mediocre graphics card (Quadro RTX 3000)
View on Amazon
Table of Best Laptops for Autodesk Revit 2023
| Laptop | Price (approx) |
| --- | --- |
| MSI GF63035 | $650 |
| MSI GF65 | $970 |
| Dell XPS 9710 | $1140 |
| Acer Predator Helios 300 | $1840 |
| Lenovo ThinkPad P1 Gen | $3650 |
| ASUS ProArt StudioBook Pro | $5000 |