Software development can be a messy business. Thankfully, Adobe Dreamweaver makes coding easier than ever with its comprehensive range of web authoring and development tools. Now, if you want to take full advantage of this versatile tool and make it your go-to IDE (Integrated Development Environment) – you need a capable laptop. Not just any laptop, mind you, but a specific type of laptop to make sure Dreamweaver runs smoothly.
And that is why I've created this expert buying guide to the best laptops for Adobe Dreamweaver in 2023. Everything you need to know is here: specs you should focus on, laptop size comparisons, processor recommendations, price analysis, and plenty more. Plus, I'll list some of the top picks that meet the criteria.
By the time you finish reading this guide, you'll have a firm understanding of how to choose the right laptop for your needs. Let's get started!
Processors Power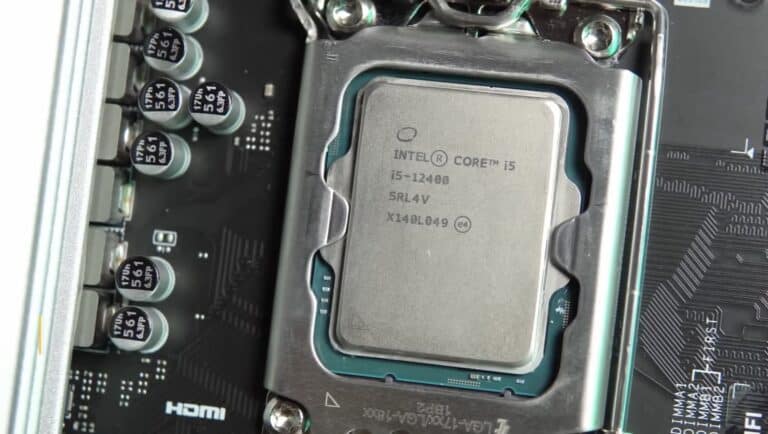 laptops
Adobe Dreamweaver 2023 is a powerful web-authoring software and requires a laptop with adequate performance for editing and developing HTML code. To help you make the right decision for your needs and budget, I've outlined the processor options for both Windows and macOS laptops below.
Market overview
The laptop CPU market is currently in transition, with Apple recently introducing its own ARM-based M1 system-on-chip modules and AMD taking 20% of the market share from Intel. Currently, Intel's 12th generation and Apple's M1 chips feature hybrid performance/efficiency core designs (based on big.LITTLE) while the new 6th generation Ryzen processors offer excellent battery life.
What is the role of the processor in Adobe Dreamweaver?
The processor is the part of the computer that interprets and executes instructions, making it a key component of any laptop. For Adobe Dreamweaver 2023, the processor is important for faster page loads, faster rendering of elements in design view, compiling and compressing code, faster script processing, etc.
Is a fast CPU necessary for coding?
In most cases, no. If you're just working on small sites and don't need to compile code often, then an H-series processor would be overkill. However, if you're looking for a laptop that can handle demanding projects – you should look for a higher-end CPU with good single-core performance (i7/Ryzen 7).
How I rank processors by performance
To compare processors, I use Cinebench R23 and PassMark as they're both popular benchmarks that are easy to find online. If you want more comprehensive results – look up any of the popular benchmarking sites such as Passmark or 3DMark (note that these will provide more accurate results when comparing processors with similar TDPs).
Table of recommended processors
Here is a table with recommended processors, grouped by laptop price bracket:
Minimum
AMD Ryzen 3 3200U
Recommended
Intel Core i3-10110U
High-end
Intel Core i5-10210U
Graphic Power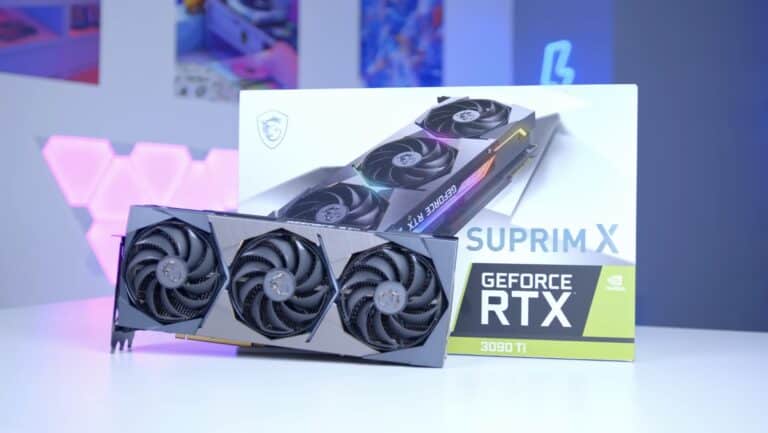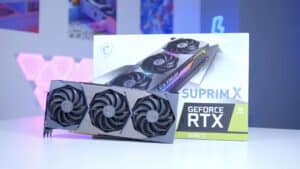 Adobe Dreamweaver is a powerful web design and development application, but most projects don't need a dedicated graphics card. That being said, the CPU is the primary bottleneck when it comes to designing web pages. So for basic usage, an integrated graphics chip should suffice.
If you're looking for a laptop that can also handle gaming or video editing, you'll need at least a mid-range GPU. Nvidia dominates the laptop GPU market, and their latest notebook cards are in RTX 30 series. While their newer RTX 40 series GPUs aren't yet available on laptops (expected in 2023), desktop GPUs are now a lot more power-hungry – so the gap between power-limited notebook graphics and desktop graphics cards has widened.
Unfortunately, Nvidia has discontinued the Max-Q label for its RTX graphics cards, meaning exact GPU wattage is determined by a laptop manufacturer (OEM). That can result in a wide variance in graphics performance even in laptops with the same GPU chipset.
To figure out if a laptop graphics card is suitable for gaming, check out 3DMark scores – both single-core and multi-core. The Iris Xe Graphics G7 is the minimum we'd recommend for any sort of gaming or video editing; the Quadro T500 is a great all-around card; and if you need top of the line performance, the GeForce MX550 is the way to go.
| Price Range | Recommended GPU |
| --- | --- |
| Low | Iris Xe Graphics G7 |
| Mid | Quadro T500 |
| High | GeForce MX550 |
RAM Requirements
The world of RAM has seen a few changes in recent years. The most important is the move to DDR4 and the newer, more expensive DDR5. But don't worry, Dreamweaver is still able to run on both types of RAM.
Adobe Dreamweaver is a memory-hungry application, so you'll need at least 16 GB of RAM to ensure smooth performance. If you're looking for the best possible performance, opt for 32 GB of RAM. However, this configuration is not necessary for most people and would only be worth it if you're working on a large website with lots of assets.
If you're looking for a MacBook Pro, you'll need to pay attention to its model number – MBP13, MBP15, or MBP17 – to know how much RAM is included in the laptop.
The other specifications like latency and frequency won't make a big difference in Dreamweaver performance, so it's not worth paying extra for higher specs.
Here's a table of recommended RAM amounts by laptop price range:
| Price Range | Recommended RAM |
| --- | --- |
| Low | 8 GB |
| Mid | 16 GB |
| High-end | 32 GB |
So there you have it! 8 GB of RAM should do the job just fine for Dreamweaver 2023, but if you're after top-of-the-line performance, consider splurging for 16 or even 32 GB.
6 Best Laptops for Adobe Dreamweaver 2023
1
A Light and Sleek Adobe Dreamweaver Laptop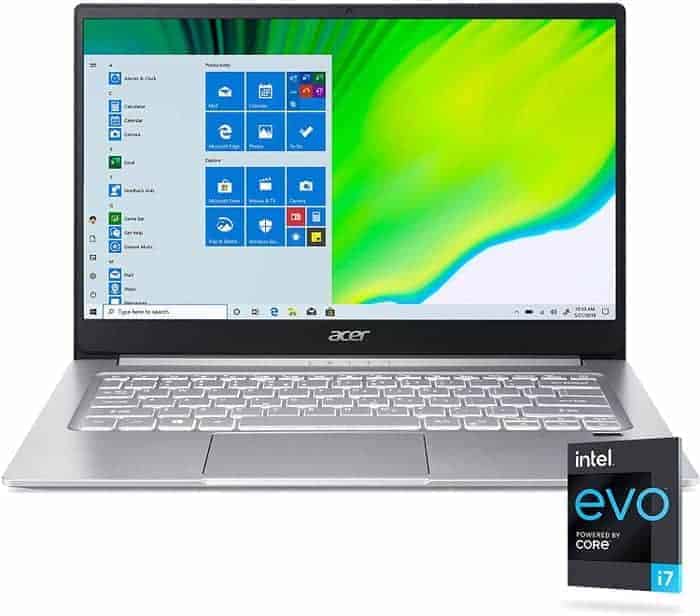 i7-1165G7
|
Iris Xe Graphics G7 96EUs
|
8 GB RAM
|
256 GB SSD
|
14″ IPS; 1920×1080
Pros and cons
Pros
Light and slim design with durable metal chassis
Great performance for Dreamweaver tasks
Cons
No memory card reader
Non-backlit keyboard and short travel keys
Alternatives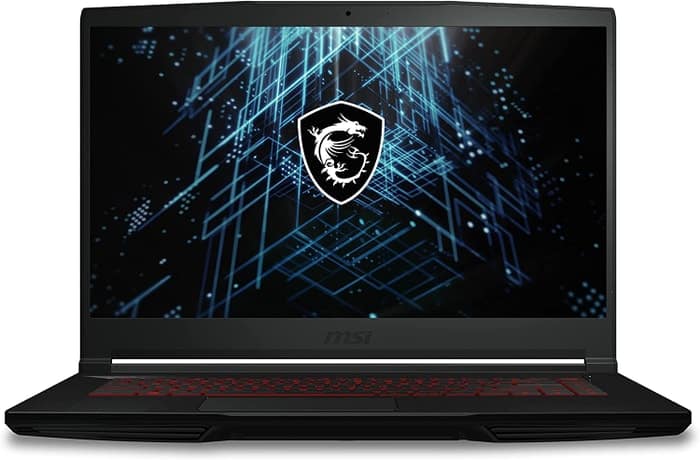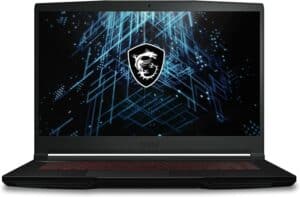 $550
Pros
Lightweight design and metal chassis
Reliable Intel Core i5 processor
Cons
Display is not very vibrant
Limited storage for some needs
View on Amazon
2
A Sleek DreamWeaver Companion with Many Pros and Few Cons
i7-1165G7
|
Iris Xe Graphics G7 96EUs
|
8 GB RAM
|
512 GB SSD
|
13.3″ OLED; 1920×1080
Pros and cons
Pros
Lightweight frame and excellent battery life
Thunderbolt 4 ports and up to 32 GB of RAM
Cons
Weak hinges and no headphone jack
Poor display brightness distribution
Alternatives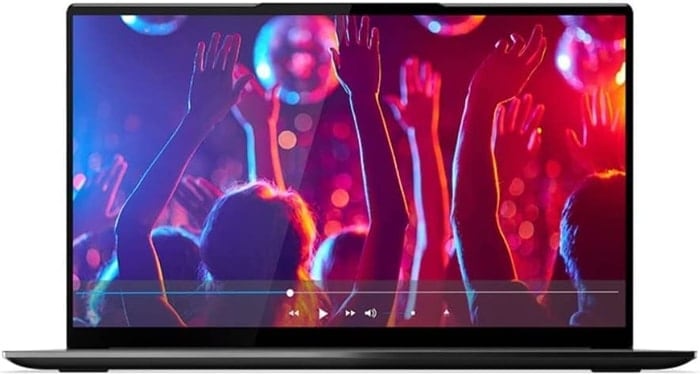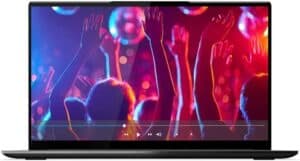 $960
Pros
Bright touchscreen display
Lightweight and portable design
Cons
Lack of SD reader and other ports
Poor key feedback
View on Amazon
3
A Powerful All-Rounder for Adobe Dreamweaver 2023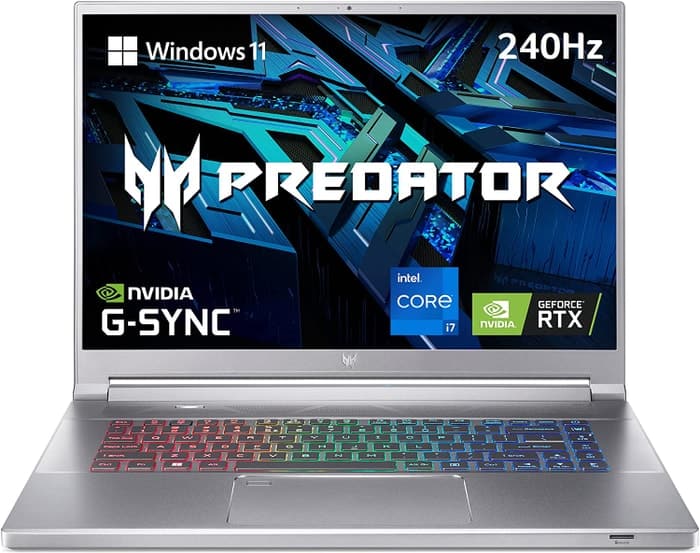 i7-12700H
|
RTX 3060
|
16 GB RAM
|
512 GB SSD
|
16″ IPS G-Sync; 2560×1600
Pros and cons
Pros
Fast Performance with Robust Build
Bright, Responsive 240-Hz Display
Cons
Soldered-in RAM Limits Upgradability
Not Ideal for Portability with Heavier Weight
Alternatives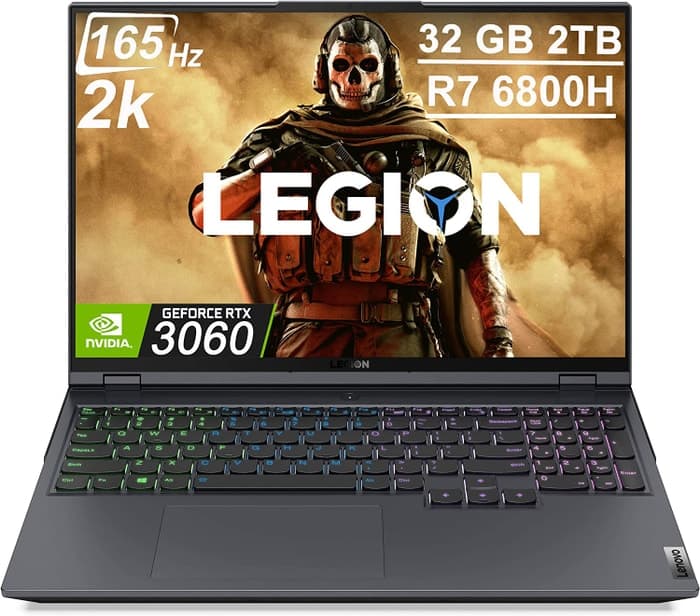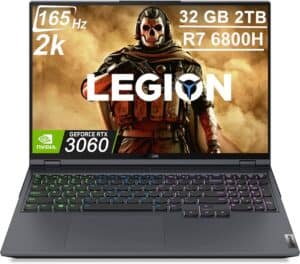 $1,350
Pros
Vivid 165 Hz 16:10 IPS display
Easily serviceable parts
Cons
Low-res webcam without IR or privacy features
Modest battery life
View on Amazon
4
Lightweight Yet Powerful Dreamweaver Companion
Ryzen 9 5900HS
|
RTX 3060
|
40 GB RAM
|
2000 GB SSD
|
14″; 2560×1440
Pros and cons
Pros
Sleek and light design for portability
Color-accurate 120 Hz QHD display for Adobe Dreamweaver 2023
Cons
RAM partially soldered for limited upgradability
8 GB VRAM slightly dated for Dreamweavers high-end usage
View on Amazon
5
The Killer Performer for Adobe Dreamweaver 2023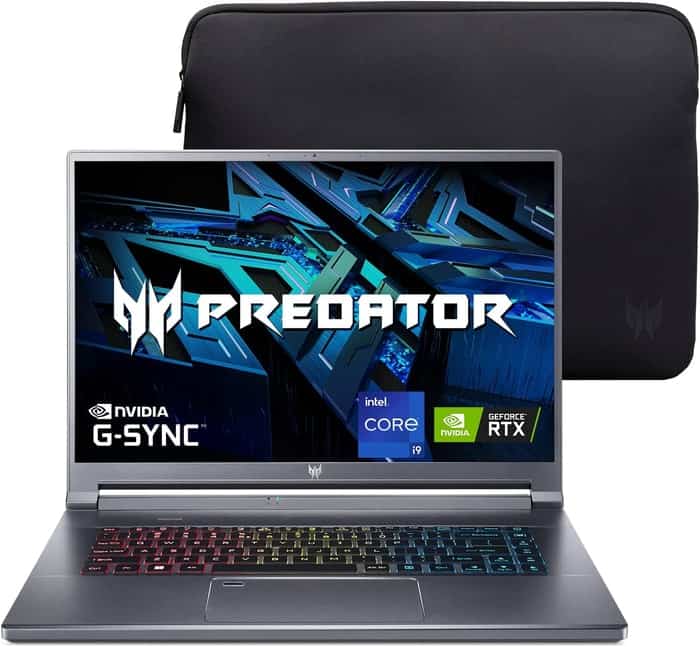 i9-12900H
|
RTX 3080 Ti
|
32 GB RAM
|
1000 GB SSD
|
16″ IPS G-Sync; 2560×1600
Pros and cons
Pros
Robust and slim aluminum case
Extensive connection equipment
Cons
Soldered-in RAM
Inaccessible SSD
Alternatives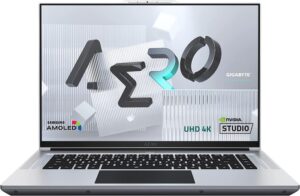 $2,800
Pros
Sharp 4K OLED display
Powerful performance and 2x M.2 PCIe 4 slots
Cons
Glossy display prone to reflections
Noisy under load
View on Amazon
6
A Luxurious and Powerful Dreamweaver Solution.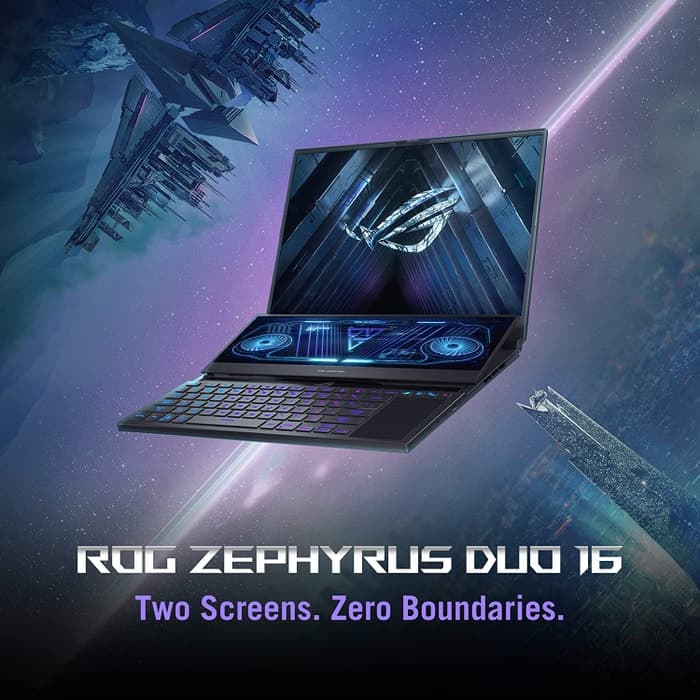 Ryzen 9 6900HX
|
RTX 3070
|
32 GB RAM
|
1000 GB SSD
|
16″ IPS mini-LED HDR Touch; 2560×1600
Pros and cons
Pros
Slim, elegant design that packs a lot of power
Easy-to-navigate dual-screen layout
Cons
Pricey for Dreamweaver needs
Unusual keyboard and touchpad placement
Alternatives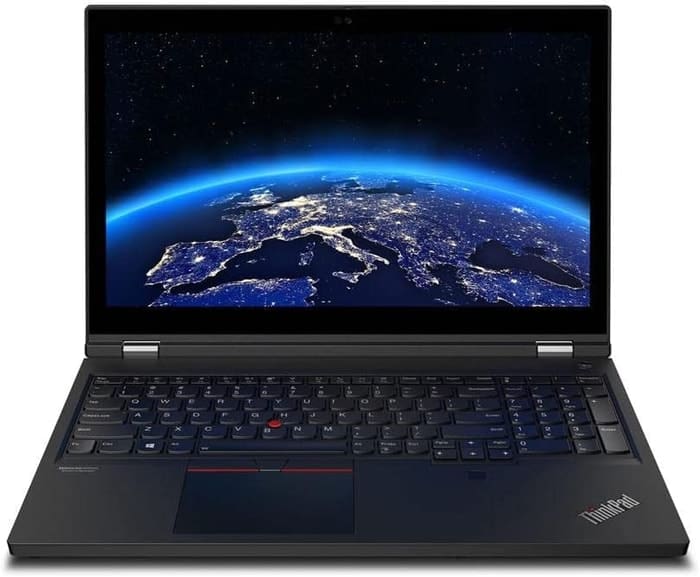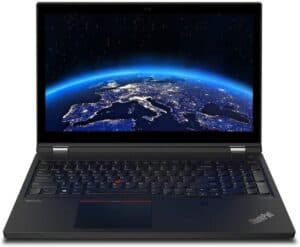 $4,700
Pros
Rugged and Reliable Build
Ample Ports for Connectivity
Cons
Runs Hot and Noisy
Lack of Trackpad Buttons
View on Amazon
Table of the Best Laptops for Adobe Dreamweaver 2023