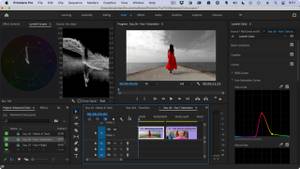 There are dozens of video editing applications out there, but only a handful is widely used. Premiere Pro 2021 is one of them. With Adobe Creative Cloud subscription model becoming increasingly popular, video editors are always looking for the best laptops to use with Adobe's premiere editing software. For many creatives it's not only the software itself that matters, but also which hardware can handle it. Today we're going to find out if you need to spend top-dollar on the most expensive devices or if cheaper laptops are also capable of performing well. To be able to better serve your needs I've done the research – best sellers, latest releases, reviews, benchmarks, and more.
I will start with finding out what are the minimum requirements for Premiere Pro 2021 to run smoothly on your laptop, then compare laptops based on various usage scenarios and specific price points. By the end of this article you should have all the information you need to make an informed decision about which laptop to buy. Let's dive in!
Remember to check out my previous guides on Adobe Photoshop laptops, Adobe InDesign laptops, and Adobe Illustrator laptops.
TL;DR
video editing is one of the most resource intensive tasks a laptop can do
if you want a cheap laptop for video editing, look for low end models with 8th gen Intel Core i5 and i7 processors
if you have more money to spend, look for higher end models with 8th gen Intel Core i7 and i9 processors and SSDs for faster editing performance
Requirements for a Adobe Premiere Pro 2021 laptop
Major

The right graphics card
GPU for simple cuts/transitions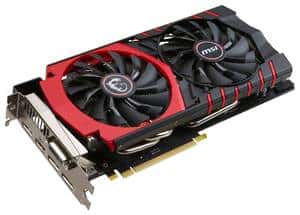 If you're not working with many complex graphics and you're patient enough to wait for a longer rendering time – you can do without a dedicated GPU. Simple cuts/transitions don't need a dedicated GPU.
If you want speed up rendering – you'll need to get a dedicated GPU. However, even then, I wouldn't recommend spending over $4000 on a laptop – unless you're an avid gamer who wants to game on the side. You'll need at least RTX 1660 Ti.
Integrated vs. Dedicated Graphics Cards
If you're looking for something cheap and easy – get an integrated chip (preferably Intel Iris Xe Graphics). They are cheap and will be enough for basic rendering tasks in Adobe Premiere Pro. If you want to get the most out of your computer – get a professional graphics card like RTX 3060 (over $1000).
TL;DR
integrated graphics chips are fine for editing videos in Adobe Premiere Pro
dedicated GPUs are needed for green screens and complex effects in Adobe Premiere Pro
if you want to work with transitions, filters, or other complex effects – get a dedicated GPU
Major

Deciding on a processor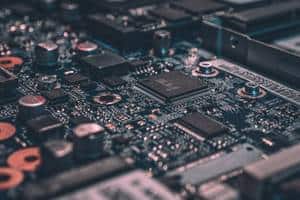 In order to have a smooth editing experience, a processor needs to be powerful enough to play back your footage without it being choppy. As a result, the CPU is an essential component of a laptop for Adobe Premiere Pro 2021.
Requirements
You may have noticed that there are a few different types of processors out there: Intel Core and AMD Ryzen. What's the difference? AMD processors tend to offer more cores for lower prices, but they can't compete with Intel in single-core performance. So if you need as much power as possible for rendering and encoding, go with Intel Core. If you're trying to find the best bang for your buck, Ryzen 3 3250U might be the way to go.
Recommendations
What kind of CPU should you buy? If you're not sure, I recommend going with an i3-10110U since it offers plenty of power for most video editing tasks and is fairly cheap as well. On the other hand, if you're looking for the best performance without caring about price – i5-1135G7 is the way to go.
Major

What's the best memory for Adobe Premiere Pro 2021?
Minimum (8 GB)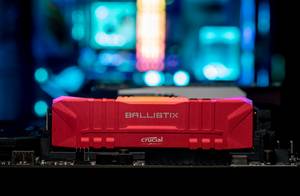 8 GB used to be the standard for RAM capacity for the longest time. In 2021, 16 GB is becoming the new de facto choice for budget laptops, starting at around $650. If you can't go above that, 8 GB is still alright. In fact, it might be a wise choice if you're prioritizing the CPU, which is much more critical for Adobe Premiere Pro 2021.
Recommended (16 GB)
If you aren't limited by a very tight budget – you'll most likely end up with a 16 GB laptop. It just seems to do the job for most laptops under $2k. That's the sweet spot for work, gaming, and everything in-between. These days a fast SSD can soften the impact of running out of RAM. That might be one of the reasons why I've noticed a slowdown in the continuous climb of RAM capacities in laptops. Especially if you're buying a bulkier laptop that can be easily upgraded, there's no need to sweat about getting 16 GB.
Best (32 GB)
If you're only running Adobe Premiere Pro 2021, 32 GB is only necessary if you typically use lots of sample-based instruments (each running Multi-GB orchestral libraries & ROMpler style plugins, for example). But I doubt any of us are running Adobe "naked". I'd guess you'll have a browser running in the background and then a couple more applications on the side. In that case, 16 GB, while perfectly capable, is not optimal for the best laptop for Adobe Premiere Pro 2021. That's why I recommend 32 GB for anyone going over $2000, where 32 GB laptops are ubiquitous. On top of that, 32 GB is a sure-fire way to future-proof your laptop.
Optional requirements for a Adobe Premiere Pro 2021 laptop
Optional

Display that will work optimally with Adobe Premiere Pro 2021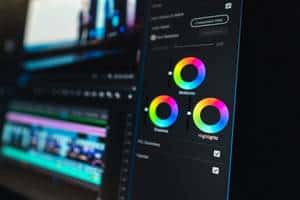 Displays can be very arduous to compare – there're too many variables. To help you out, I'm going to list the essential specifications, and you'll need to pick out what's indispensable and what's not. Then, I'll also provide some sensible recommendations for Adobe Premiere Pro 2021.
Panel and image quality
Panel type is a key to many display qualities. Here are three types of panels you need to know:
TN – the most basic display panel. Very common in entry-to-mid-range laptops. If properly calibrated, then it's not that bad for non-color-sensitive work.
IPS/PLS – better in nearly every aspect, nonetheless quite costly, especially professional-grade IPS. Common in mid-range and premium laptops.
OLED – latest, greatest, and the priciest panel technology. Exceptional color accuracy, often paired with HDR. Sometimes found in top-of-the-line models. Meanwhile, image quality consists of brightness, contrast, and color accuracy. These three observable characteristics can vary a lot from model to model. Panel type can be a decent proxy to gauge these metrics roughly. But it's always best to judge them in person or by reviews.
Laptop display recommendations for Adobe Premiere Pro 2021
For an affordable laptop for Adobe Premiere Pro 2021 – look for a Full HD display with a TN panel. For a mid-range laptop – FHD IPS panel would be perfect. For a high end laptop – look for a OLED panel.
TL;DR
you should look at display resolution, panel type, image quality, and features when shopping for a laptop display for video editing
if you're on a budget, look for Full HD displays with TN panels
if you're in the mid range, look for FHD IPS panels
if you're looking for the best laptop display – look for OLED panels
Optional

Deciding on a storage
Different types of SSDs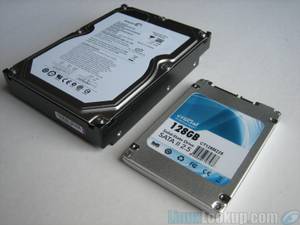 In this article, I've been exclusively focusing on laptops with NVMe SSDs. The reason for that is that they're the best performing type of storage device. To be more specific, they're made to push as much data as possible as quickly as possible. In general, there are two types of SSDs: SATA and NVMe. And while they both have their merits, NVM-e is a much better option for Premiere Pro 2021.
Getting the right size
If you're a typical Premiere Pro user, I'd recommend a 1 TB drive – especially if you plan on downloading/importing a lot of footage to edit with it. You can go up to 2 TB, but that would be overkill for most people. With an extra USB 3.0 port, you can always use a portable hard drive to store your files on the go – if you're editing from home and need space or if you want to edit from a remote location and don't want to use up all your laptop's internal storage space.
One downside is that the larger drives take longer to read and write data because they need more power and additional circuitry to make it happen – but considering how many professionals work with raw footage, this is usually not an issue.
Upgrading
I won't say upgrading storage devices on laptops is as easy as swapping out your RAM or adding an M.2 NVMe SSD – but it's close enough! Most laptops come with room for one M2 card or one hard drive slot. If that's not enough – find another laptop with more space! That said, we've listed out some solid suggestions in our list of best laptops for Adobe Premiere Pro 2021:
TL;DR
SSDs are faster than HDDs, but there are two types of SSDs: SATA and NVMe
NVM-e is the fastest type of SSD for laptops
If you're editing raw footage, you'll need at least 1 TB of storage space. You can get more, but it's not necessary. And if you're editing from home – just get an external hard drive. It's not expensive. It's just easier.
5 Best Laptops for Adobe Premiere Pro 2021
1
Laptop with insane price and performance ratio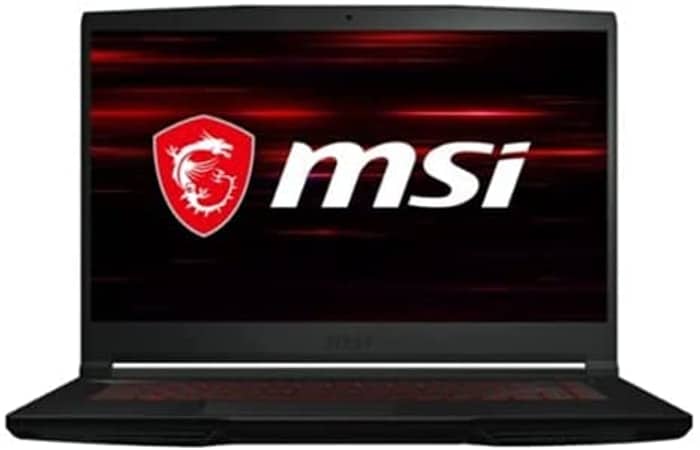 i5-10200H
|
RTX 3050
|
8 GB RAM
|
256 GB SSD
|
15.6″ IPS Touch; 1920×1080
Pros and cons
Pros
Competent processor (i5-10200H)
First-class graphics card (RTX 3050)
Cons
Run-of-the-mill memory amount (8GB)
Bulky (4.1 lbs)
Alternatives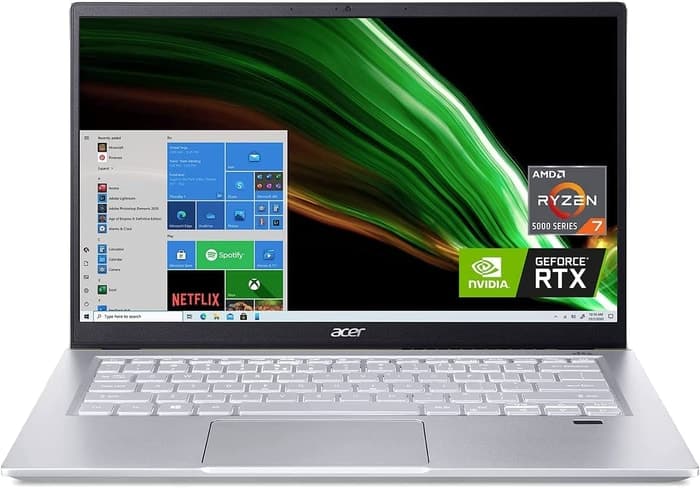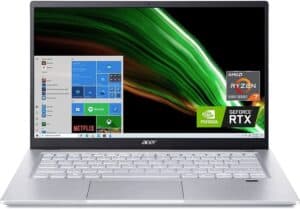 $730
Pros
Light (2.6 lbs)
Spacious 1TB SSD
Cons
Unremarkable processor (i7-1165G7)
Run-of-the-mill graphics card (Iris Xe Graphics G7 96EUs)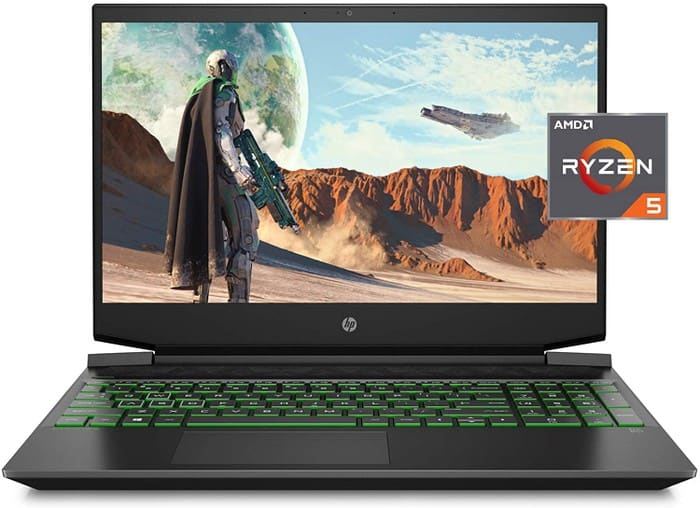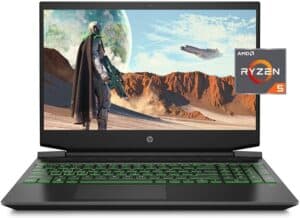 $770
Pros
Competent processor (Ryzen 5 4600H)
Sufficient graphics card (GTX 1650)
Cons
Unremarkable memory amount (8GB)
Heavy (4.4 lbs)
View on Amazon
2
Forget about shortage of storage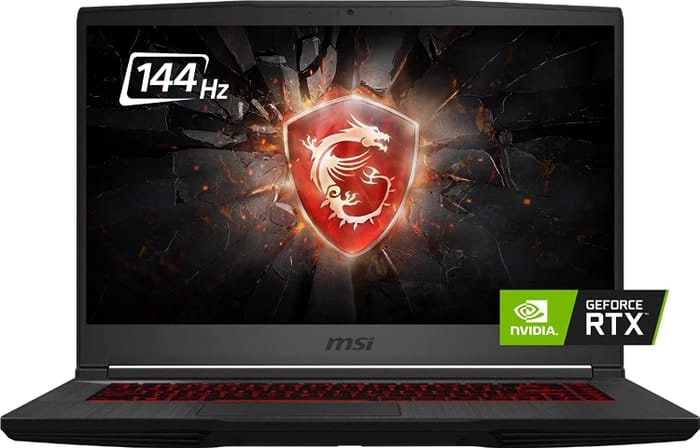 i5-10500H
|
RTX 3060
|
16 GB RAM
|
1000 GB SSD
|
15.6″ 144Hz IPS-level; 1920×1080
Pros and cons
Pros
Great graphics card (RTX 3060)
First-class display (15.6 144Hz IPS-level)
Cons
Unremarkable memory amount (16GB)
Alternatives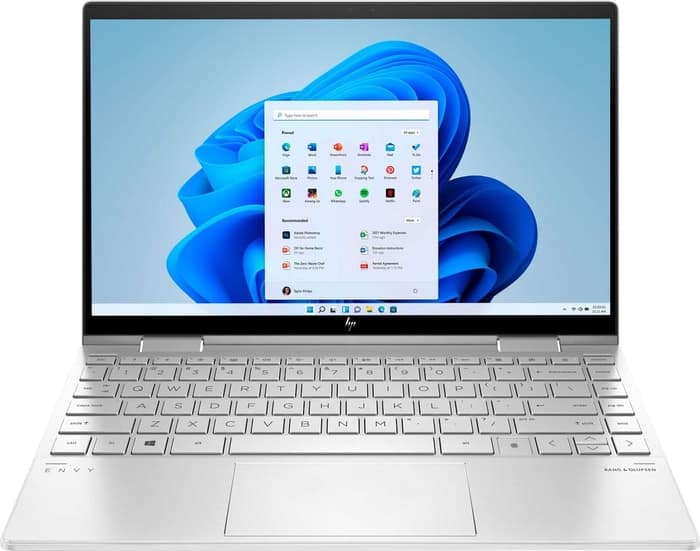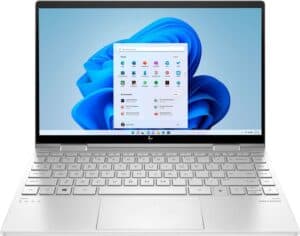 $950
Pros
Solid display (13.3 OLED Touch)
Featherweight (2.9 lbs)
Cons
Run-of-the-mill processor (i7-1195G7)
Ordinary graphics card (Iris Xe Graphics G7 96EUs)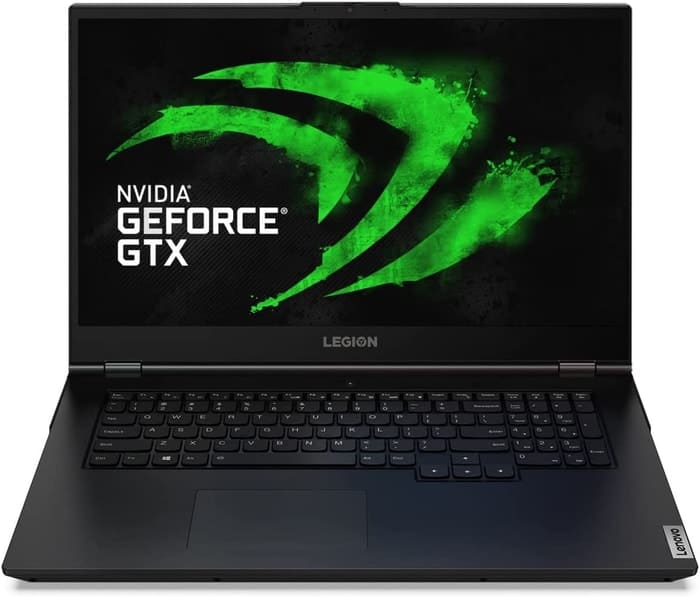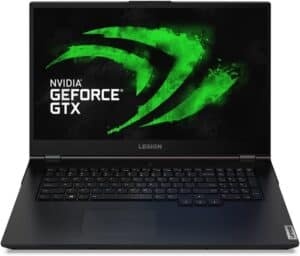 $960
Pros
Decent processor (Ryzen 5 5600H)
Decent graphics card (GTX 1650)
View on Amazon
3
Fantastic value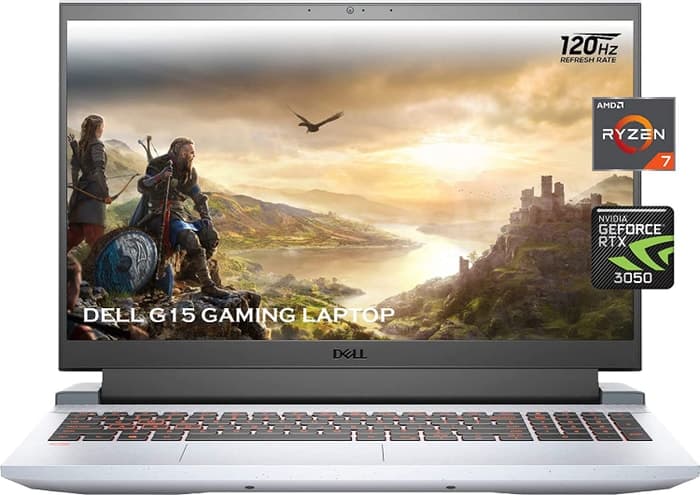 Ryzen 7 5800H
|
RTX 3050 Ti
|
64 GB RAM
|
4000 GB SSD; 8000 GB HDD
|
15.6″ 120Hz Touch; 1920×1080
Pros and cons
Pros
Very good processor (Ryzen 7 5800H)
Awesome graphics card (RTX 3050 Ti)
Cons
No IPS Panel (worse viewing angles)
Alternatives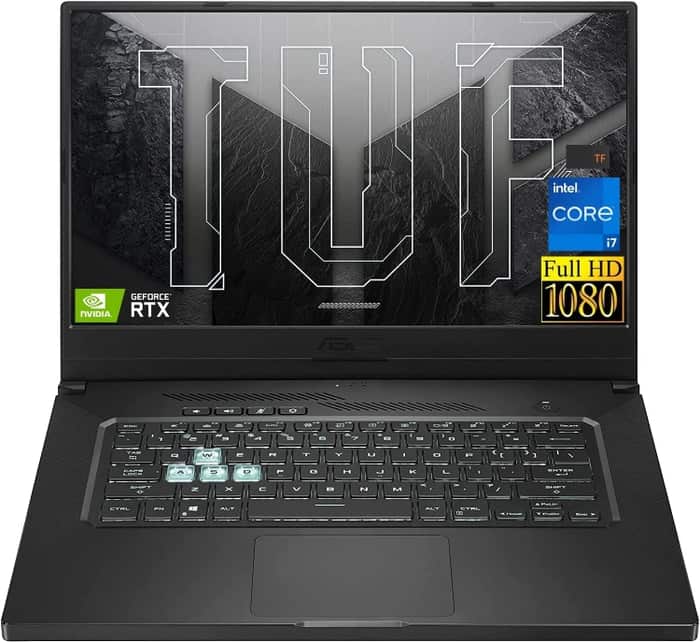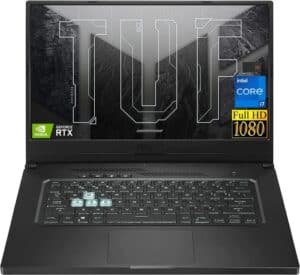 $1,290
Pros
Competent graphics card (RTX 3050 Ti)
Competent display (15.6 144Hz IPS)
Cons
Middle-of-the-road processor (i7-11370H)
Unexceptional memory amount (32GB)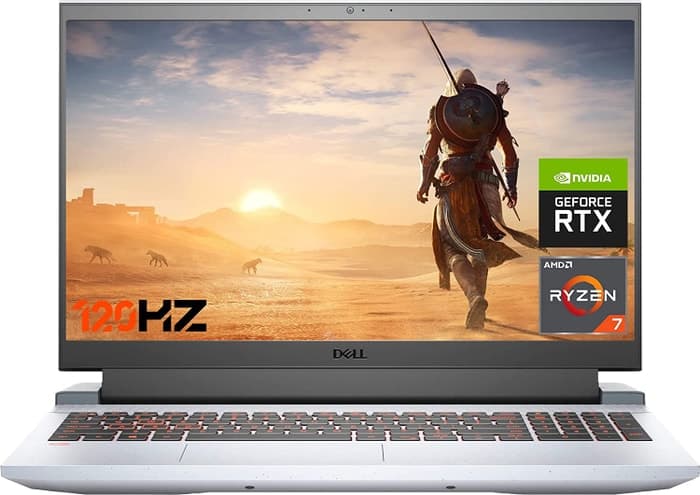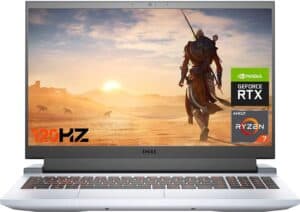 $1,410
Pros
Exceptional processor (Ryzen 7 5800H)
First-class memory amount (128GB)
Cons
Unremarkable graphics card (RTX 3050 Ti)
Heavy (5.4 lbs)
View on Amazon
4
Adobe Premiere Pro 2021 laptop under $3000
i7-11800H
|
RTX 3060
|
64 GB RAM
|
2000 GB SSD; 1000 GB HDD
|
15.6″ 144Hz IPS G-Sync; 1920×1080
Pros and cons
Pros
Awesome processor (i7-11800H)
Up to the mark graphics card (RTX 3060)
Alternatives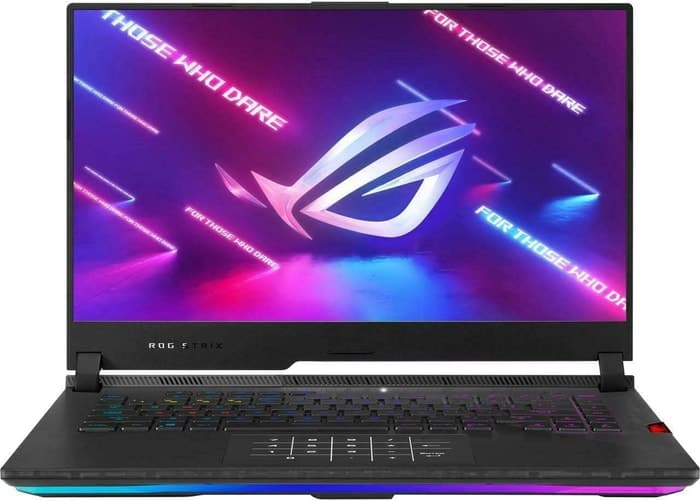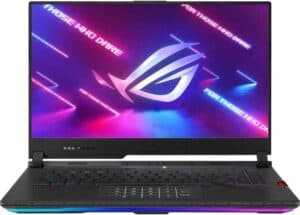 $2,770
Pros
First-class graphics card (RTX 3080)
Very good display (15.6 300Hz IPS-level G-Sync)
Cons
Not the best processor (Ryzen 9 5900HX)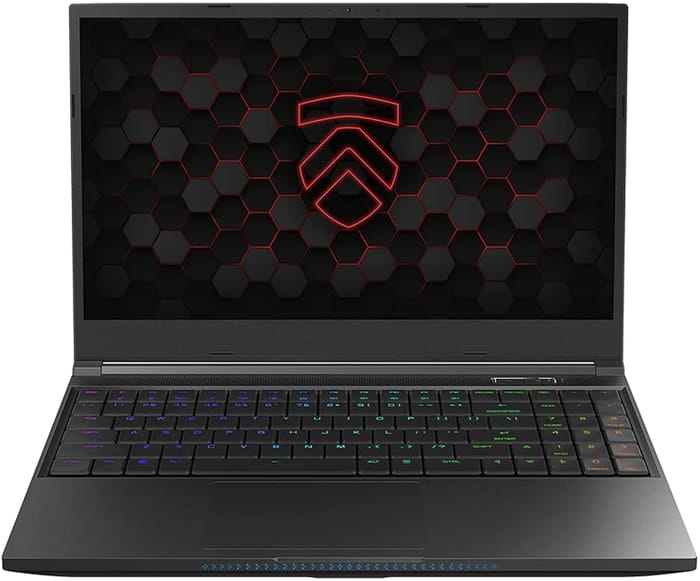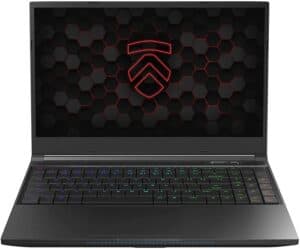 $2,800
Pros
Splendid display (15.6 240Hz IPS)
Terrific memory amount (64GB)
Cons
Unremarkable processor (i7-12700H)
Unremarkable graphics card (RTX 3060)
View on Amazon
5
Solid image quality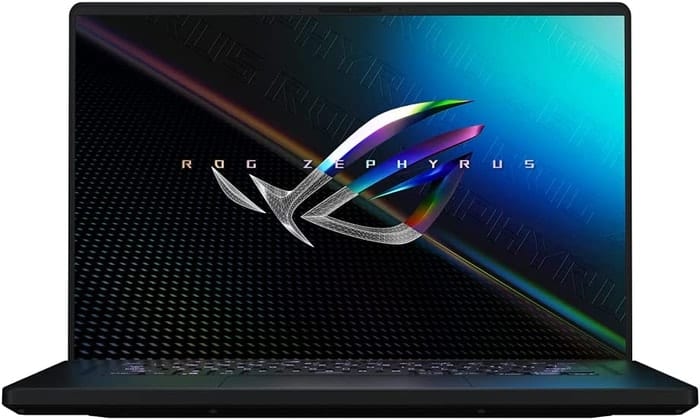 i9-11900H
|
RTX 3060
|
40 GB RAM
|
8000 GB SSD
|
16″ 165Hz IPS; 2560×1600
Pros and cons
Pros
Excellent processor (i9-11900H)
Adequate display (16 165Hz IPS)
Cons
Unremarkable graphics card (RTX 3060)
Alternatives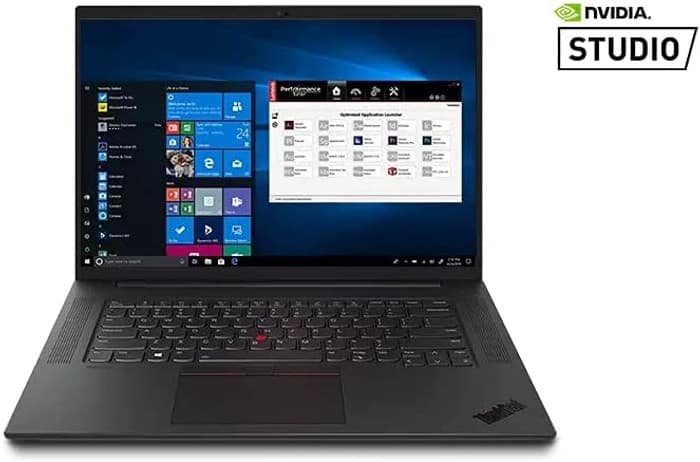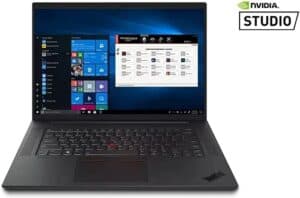 $3,650
Pros
Great processor (i9-11950H)
Very good graphics card (RTX 3080)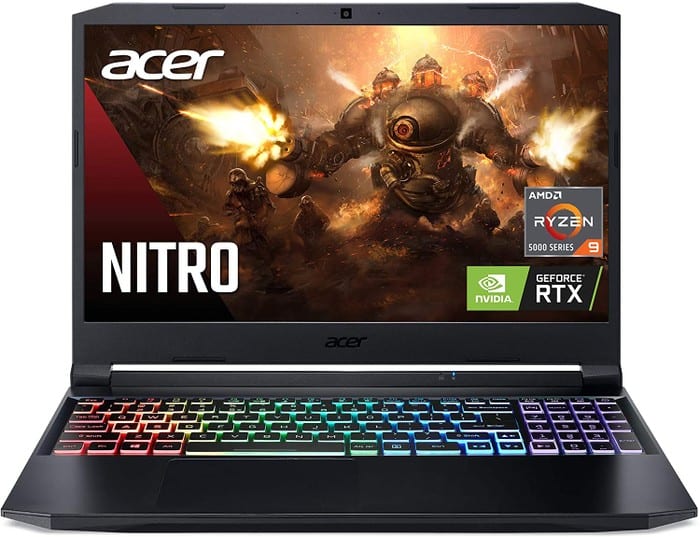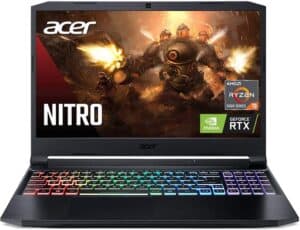 $3,180
Pros
Superb processor (Ryzen 9 5900HX)
First-class graphics card (RTX 3080)
Cons
Underwhelming memory amount (32GB)
View on Amazon
Table of Best Laptops for Adobe Premiere Pro 2021