As a real estate professional, your work demands a reliable and versatile laptop that can keep up with your fast-paced lifestyle. I've spent considerable time researching and reviewing the best laptop for realtors, ensuring that you can focus on what you do best: closing deals and helping clients find their dream homes.
Realtors require a laptop that boasts a sleek design, long battery life, and excellent performance to handle an array of tasks, from creating presentations to managing contracts and staying connected with clients. Whether you're on the go, attending open houses, or working from your office, a high-quality laptop is an essential tool for today's real estate professionals. I've meticulously combed through an extensive laptop spreadsheet, comparing specs and reviews from both professionals and users, to narrow down the top options tailored to your unique needs and price ranges.
My experience in the laptop industry, combined with my familiarity with the real estate profession, has allowed me to understand the specific requirements and preferences of realtors when it comes to choosing the ideal device. While you're busy keeping up with the latest market trends, connecting with clients, and navigating the ever-evolving world of real estate technology, rest assured that this guide will help you find the best laptop for your profession.
Power Up Your Real Estate Business with the Right Processor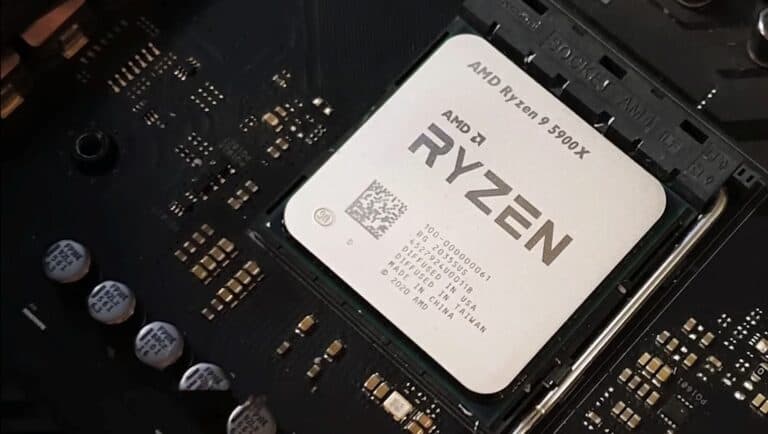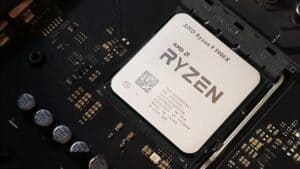 Real estate professionals often require a fast and efficient laptop to handle multiple applications simultaneously. When choosing the right laptop processor for realtors, it is essential to prioritize single-core performance and power efficiency. Here are some factors to consider when selecting the right processor for your needs:
Market Overview
The market offers a range of processors suitable for real estate professionals. Apple's ARM-based M1, M2, M2 Pro, and M2 Max modules deliver exceptional single-core performance and battery life, while AMD's 6th and 7th generation Ryzen processors capture 20% of the laptop CPU market. Intel's 12th and 13th generation Core processors also offer value and performance, with hybrid performance/efficiency core design.
Budget
When considering your budget, mid-range to high-end Intel U-series processors or their AMD equivalents are an excellent option, providing good performance per watt ratio and affordability. High-performance H-series chips offer much higher clock speeds, but they are power-hungry and suitable for gaming laptops.
Best Suited Processors
Realtors require a laptop with a processor that can handle multiple applications simultaneously, which necessitates prioritizing single-core performance. We recommend the following processors based on budget:
Minimum budget: i3-1115G4
Recommended budget: i5-1135G7
High-end budget: i7-11370H
Trade-Offs
High-performance processors require more power and generate more heat, decreasing battery life and increasing the laptop's weight. A laptop with a high-performance CPU might require more cooling, increasing fan noise.
In addition to the processor, real estate professionals also need a large amount of RAM (32 GB+), SSD storage (1 TB+), and multiple ports (USB 3.2 Gen 2). If you are a real estate professional looking for a laptop, prioritize single-core performance, consider your budget and the trade-offs, and use our recommended processors as a guide.
Picture Perfect: Finding the Right Graphics Card for Realtors
As a real estate professional, you may wonder whether you need a dedicated graphics card in your laptop. While it's possible to get by without one, a powerful graphics card can make a big difference in displaying 3D models and videos.
Nvidia continues to dominate the laptop GPU market, with the RTX 30 series comprising the majority of current notebook GPUs. However, with the release of the RTX 40 series, we can expect to see more laptops with these newer GPUs on the market soon.
When it comes to selecting a graphics card, there are a few things to consider. If you primarily use your laptop for basic office tasks and browsing, an integrated graphics chip like Intel UHD or AMD Radeon R may suffice. But if you need to display 3D models or videos, you'll want a dedicated graphics card.
Gaming laptops often come with high-end GPUs, but they can be bulky and heavy. Workstations are another option that offers even more power, but they can be pricey. Thin and light laptops can also have dedicated GPUs, but they may not be as powerful as their bulkier counterparts.
When comparing graphics cards, I recommend looking at 3DMark scores, particularly Fire Strike. These scores are more indicative of real-world performance for professional use cases.
Here's a table of recommended GPUs at different price points:
| Price Bracket | Suggested GPU |
| --- | --- |
| Minimum | GeForce GTX 1650 |
| Recommended | GeForce RTX 3050 |
| High-end | GeForce RTX 2060 |
It's worth noting that Nvidia has discontinued the Max-Q label for its RTX graphics cards, so the exact wattage and performance of a laptop with an RTX GPU may vary depending on the laptop manufacturer.
Top FAQs about Laptops for Real Estate Professionals
Q: What are the best laptops for realtors?
The best laptops for realtors depend on their budget and needs. Some of the top laptops for real estate business are Lenovo Ideapad3i, Lenovo Legion 5 Pro, GIGABYTE AORUS 15 XE4, ASUS ROG Strix Scar, and ASUS ROG Zephyrus Duo.
What laptop specifications do realtors need?
Realtors need a laptop with a minimum of i3-1115G4 or higher processor, at least GeForce GTX 1650 or higher graphics card, and 16 GB or higher memory. These specifications are essential to run real estate software, handle multiple tasks at once, and provide a smooth workflow.
How to choose a laptop for real estate business?
While choosing a laptop for a real estate business, you should consider the laptop's performance, graphics, memory, and budget. A laptop with a higher processor and graphics card is recommended for handling real estate software efficiently. Also, a laptop with a good amount of memory ensures smooth multitasking. Choose a laptop that fits your budget.
Is a touchscreen laptop necessary for realtors?
No, a touchscreen laptop is not necessary for realtors. However, it can be helpful for some realtors who prefer touch input to navigate software and applications.
What are the best laptops for realtors under TOPIC_QUESTIONS,000?
Some of the best laptops for realtors under TOPIC_QUESTIONS,000 are Lenovo Ideapad3i and GIGABYTE AORUS 15 XE4. Both laptops offer excellent specifications and features at an affordable price.
Can I use a Chromebook as a realtor?
While Chromebooks can be affordable and lightweight, they may not be the best choice for realtors. Chromebooks don't run Windows or MacOS and don't support all real estate software. Additionally, most Chromebooks have limited storage and performance, making them unsuitable for running multiple applications and tasks.
Do realtors need a powerful laptop?
Realtors don't need the most powerful laptop, but they do need a laptop with sufficient processing power, memory, and graphics to run real estate software and handle multitasking efficiently.
What are the minimum laptop requirements for real estate software?
The minimum laptop requirements for real estate software are a processor with at least i3-1115G4 or higher, 16 GB or higher memory, and a graphics card with at least GeForce GTX 1650 or higher.
Is it better to have a 13-inch or 15-inch laptop as a realtor?
It depends on personal preference and needs. A 15-inch laptop offers a larger screen, which can be helpful for viewing multiple windows, charts, and graphs. On the other hand, a 13-inch laptop is more portable and lightweight, making it easier to carry around for client meetings.
Can a MacBook Air be used by realtors?
Yes, a MacBook Air can be used by realtors. However, to run real estate software efficiently, it is recommended to choose a MacBook Air with at least an i5 processor, 16 GB or higher memory, and a graphics card with at least GeForce GTX 1650 or higher.
Maximize Your Multitasking with Ample RAM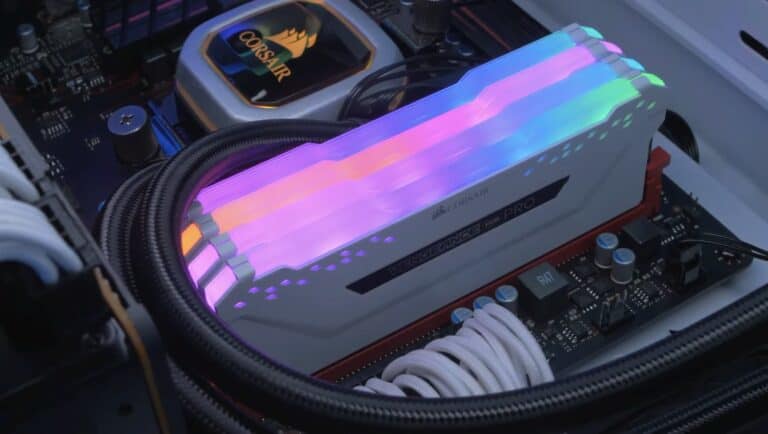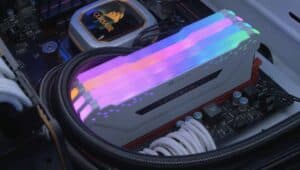 As the real estate industry continues to rely more heavily on technology, the demand for powerful laptops has increased. One essential component to consider when purchasing a laptop for real estate professionals is the amount of RAM it comes with.
While most mid-range laptops come with 16 GB of RAM and high-end laptops offer 32 GB or more, real estate professionals will need more if they're using 3D rendering or virtual reality to showcase properties. In those cases, 16 GB is the minimum, and 32 GB is ideal.
However, the amount of memory needed ultimately depends on the daily tasks. If you're working with large files and complex models, you'll need more than 16 GB. Similarly, if you're using multiple applications at once – such as a web browser with multiple tabs open – you'll want more RAM than the average user.
While DDR5 is now available, it is still quite expensive and needs time to mature as a technology. Therefore, latest-gen Intel and AMD CPUs that support DDR4 are still a great option.
When it comes to budget, expect to pay more for laptops with higher amounts of RAM. As a general rule, a minimum of 16 GB is required, but for the best performance, 32 GB or even 64 GB is recommended. Keep in mind that while RAM speed may not be as important as the processor or graphics card, it does matter in some cases – especially if you're working with large files over 100 MB.
In summary, for real estate professionals, 16 GB of RAM is the minimum requirement, with 32 GB being the ideal choice. Those working with larger files or multiple applications may want to consider 64 GB. DDR4 RAM is a reliable option, and while DDR5 is available, it is not necessary yet. With these guidelines in mind, you can make an informed decision on the right laptop RAM for your real estate needs.
5 Best Laptops for realtors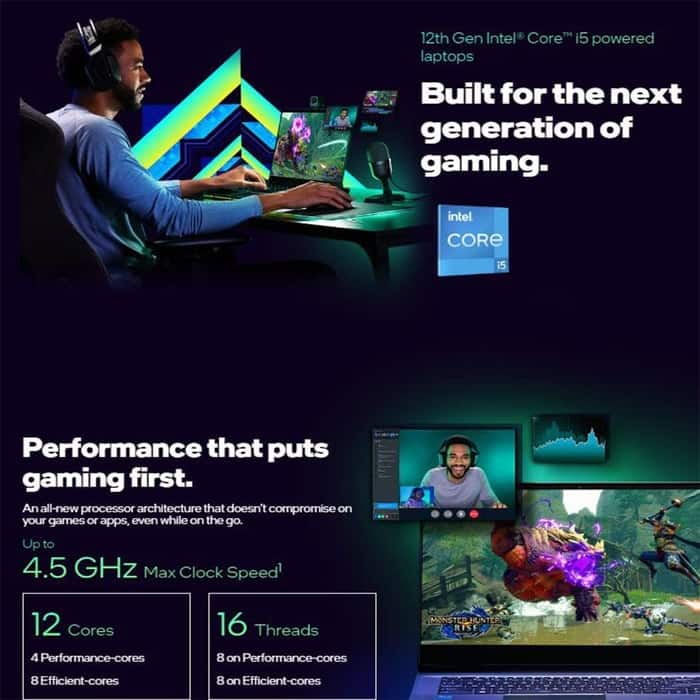 $920
i5-12500H
|
RTX 3050
|
32 GB RAM
|
1000 GB SSD
|
15.6″ IPS; 1920x1080
|
Lenovo Ideapad3i: A budget-friendly option for realtors needing basic productivity and on-the-go gaming.
Pros
Low price
Reasonable productivity and 1080p gaming performance
Good battery life
Cons
Dark display
Poor keyboard
Summary
The Lenovo Ideapad3i is a cost-effective laptop ideal for realtors on a tight budget. It offers reasonable productivity and gaming performance, good battery life, but with a lackluster screen and a poor keyboard.
Alternatives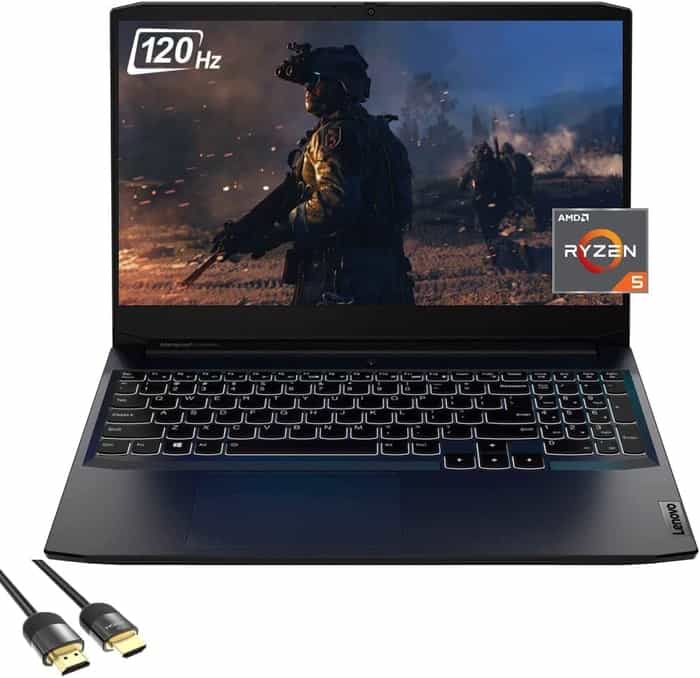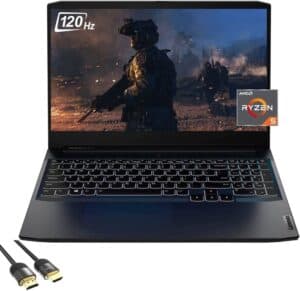 $980
Pros
Massive 2TB SSD
Backlit keyboard
Cons
Ordinary graphics card (RTX 3050 Ti)
Substandard memory amount (32GB)
$1,350
Ryzen 7 6800H
|
RTX 3060
|
32 GB RAM
|
2000 GB SSD
|
16″ IPS HDR G-Sync; 2560x1600
|
Lenovo Legion 5 Pro offers excellent gaming performance and display for realtors with some drawbacks.
Pros
High-quality 165 Hz 16:10 IPS display
Relatively easy serviceability
Integrated numpad
Very fast charging
Cons
Low-resolution webcam with no IR or privacy shutter
Very warm CPUGPU temperatures when gaming
Moderate-heavy uneven backlight bleeding
Only average battery life
Summary
Lenovo Legion 5 Pro is a powerful gaming laptop with a high-quality 165 Hz 16:10 IPS display, fast charging, and relatively easy serviceability. It has a powerful CPU/GPU combo that delivers excellent gaming performance, but it runs hot when gaming, and it has only average battery life.
Alternatives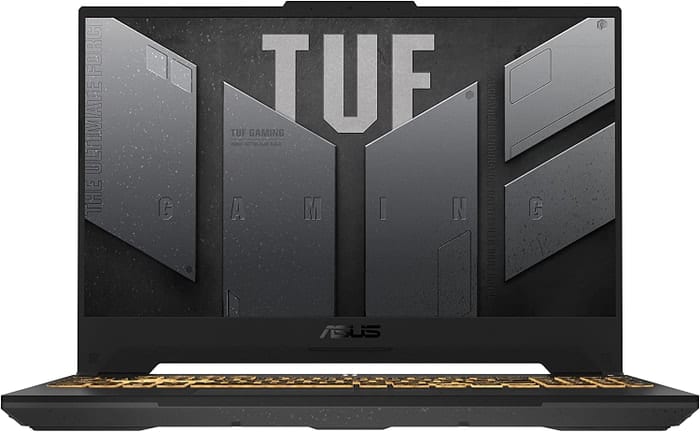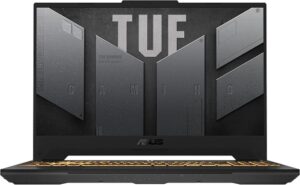 $1,300
Pros
Fast GeForce RTX 3060
Impressive 300Hz IPS panel with full sRGB coverage
Cons
Some flexing on chassis base and lid
$1,600
i7-12700H
|
RTX 3070 Ti
|
64 GB RAM
|
2000 GB SSD
|
15.6″ IPS-level; 2560x1440
|
Powerful and versatile laptop for multitasking realtors.
Pros
Highly responsive 165Hz panel with wide colour gamut
High system performance and PCIe 4.0 SSD
Free M.2 2280 slot (PCIe 4.0) and individual key lighting
Solid battery life and Thunderbolt 4 with Power Delivery
Cons
High power usage at idle and low load
No card reader
Only one USB-A port
Summary
The GIGABYTE AORUS 15 XE4 is a high-performance gaming laptop that's also great for running productivity and creative apps. It has a vivid 165Hz display, a powerful PCIe 4.0 SSD, and Thunderbolt 4 connectivity. However, it's not very power-efficient and has only one USB-A port.
Reviews
Alternatives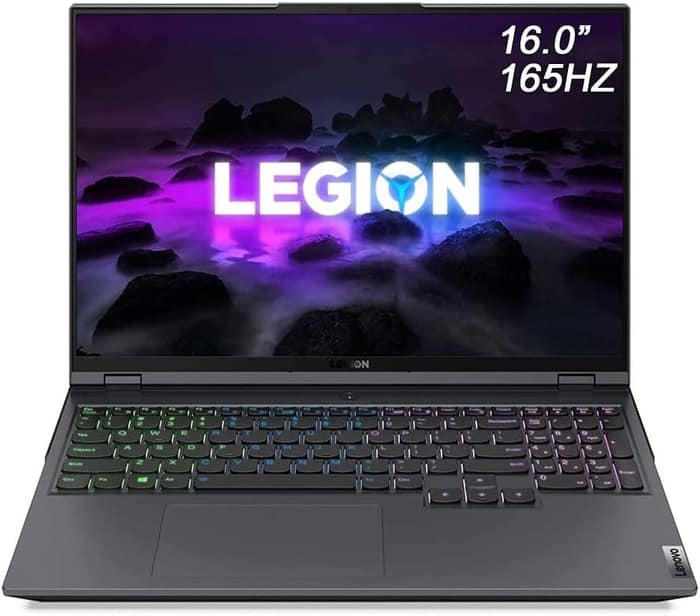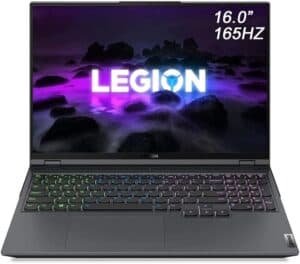 $1,600
Pros
Excellent gaming and performance with Ryzen 7 and RTX 3070
Premium metallic build quality
Cons
Poor battery life without hybrid mode
Limited storage with only 512GB SSD
$2,310
Ryzen 9 5900HX
|
RTX 3080
|
64 GB RAM
|
4000 GB SSD
|
15.6″ IPS-level G-Sync; 1920x1080
|
ASUS ROG Strix Scar 15 G533 is a powerful gaming laptop for realtors who need performance on the go.
Pros
Sturdy construction
Fast Wi-Fi 6E
Unhindered Core i9-12900H and RTX 3070 Ti performance
Cons
Limited display angle
High heat and noise emissions under load
Battery backup could have been better
Summary
The ASUS ROG Strix Scar 15 G533 is a high-performance laptop with a 240Hz display, Intel Alder Lake Core i9-12900H, and Nvidia RTX 3070 Ti. It's built for enthusiast gamers, but can be a great fit for realtors looking for a powerful machine.
Alternatives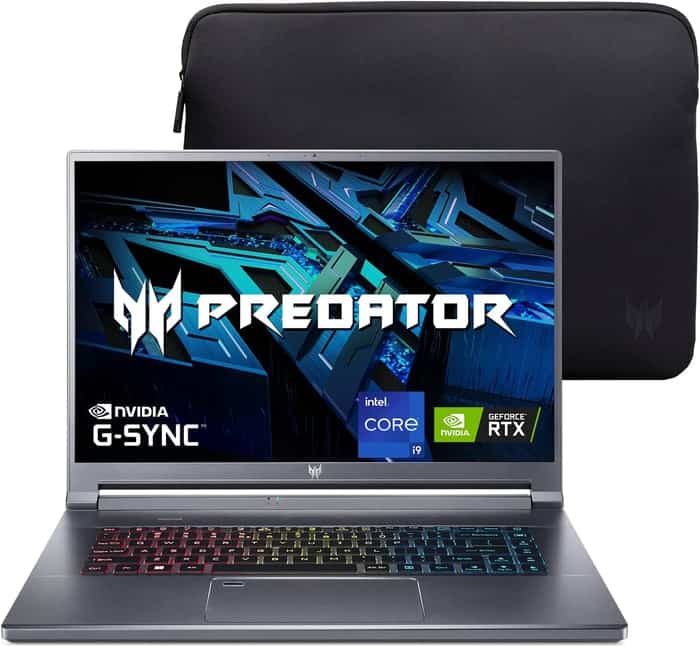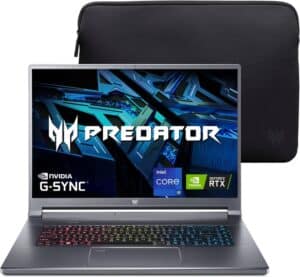 $2,500
Pros
High performance capabilities
Robust and relatively slim aluminum case
Cons
Soldered-in RAM
Inaccessible SSD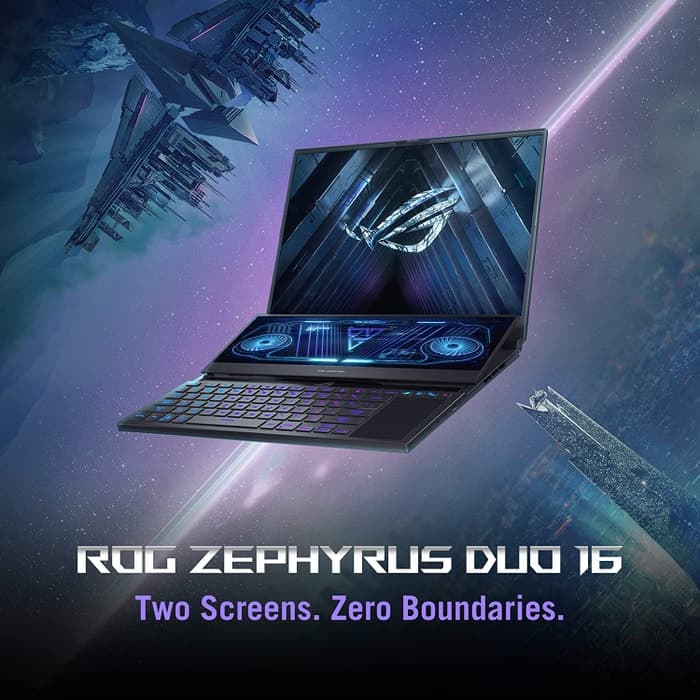 $3,170
Ryzen 9 6900HX
|
RTX 3070
|
32 GB RAM
|
1000 GB SSD
|
16″ IPS mini-LED HDR Touch; 2560x1600
|
ASUS ROG Zephyrus Duo 16 is an exceptional laptop, but for realtors, it might be too pricey.
Pros
Impressively thin, elegant design with dual displays
Refined two-screen layout
Blistering gaming performance with GeForce RTX 3080 Ti GPU, Ryzen 9 CPU
Cons
Awkward keyboard and touchpad layout
Poor battery life
Expensive, especially as configured
Summary
The ASUS ROG Zephyrus Duo 16 is a high-performance laptop designed for enthusiasts with dual displays and top-end performance. While it may not be practical for realtors, its thin and elegant design, refined two-screen layout, and blistering gaming performance make it stand out from the crowd.
Alternatives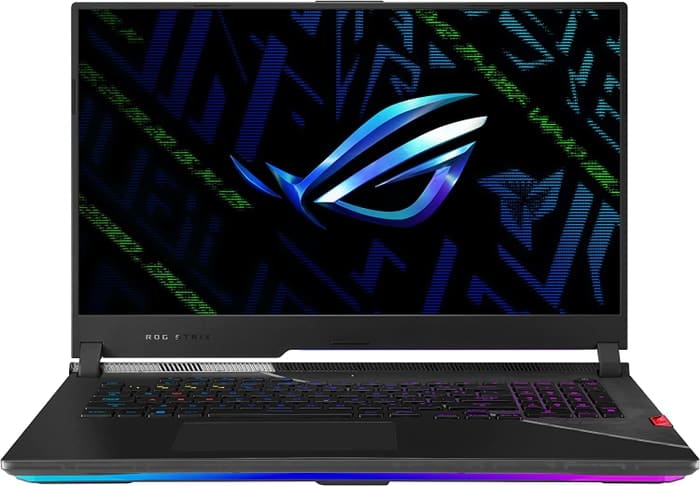 $3,800
Pros
Excellent QHD panel with 240 Hz refresh rate
High and stable gaming performance
Cons
Inconsistent SSD performance
Additional premium for HX CPU isnt worth it
Table of the Best Laptops for realtors