As a journalist, your work demands constant research, analysis, and documentation to provide the most accurate and compelling stories. That's why investing in the best laptop for journalists is crucial to boost your productivity and meet tight deadlines. With a myriad of options available, it's essential to choose a laptop that caters specifically to the unique requirements of your profession.
In my experience, certain factors stand out when searching for the ideal laptop for journalists. Portability, battery life, and performance are crucial, as you may often find yourself working in various locations or on-the-go. Additionally, a comfortable keyboard and high-quality display are essential to ensure a seamless writing and editing experience. To find the best fit, I've reviewed an extensive laptop spreadsheet of recent releases, comparing specs and reviews from both professionals and users, and narrowed down the top laptops based on journalist-specific requirements and price ranges.
It's important to consider the types of reporting you'll be doing and the software you'll be using, such as Adobe Creative Suite for multimedia journalists or transcription tools for interview-heavy workloads. As a fellow journalist, I understand the significance of having a reliable device that can handle multiple tasks while maintaining a sleek and lightweight design. Stay tuned for the top contenders in this guide that will help you find the best laptop for journalists and elevate your storytelling to new heights.
The Heart of Your Workhorse: Finding the Perfect Processor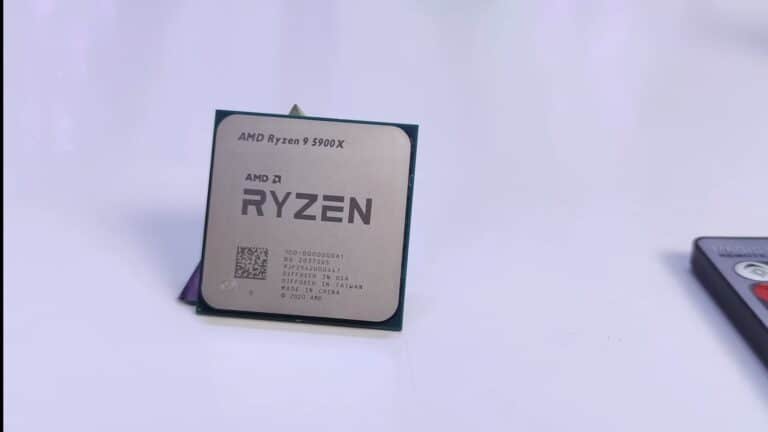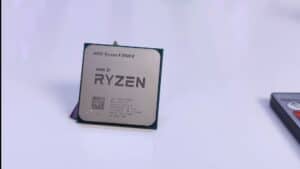 Journalists have unique computing needs that require reliable and efficient processors. With the current state of the laptop processor market, it can be challenging to decide on the right processor for your needs.
MacBooks with ARM-based M1, M2, M2 Pro, and M2 Max chips offer exceptional performance and battery life. However, if you're looking for a Windows laptop, I recommend a MacBook-like notebook with an AMD or Intel chip.
Journalists often work with video and audio files that require a powerful GPU to process these files. Therefore, CPU selection is more complicated than it used to be. If you're looking for a laptop with a long battery life, you'll have to sacrifice some performance. Meanwhile, if you're looking for top-notch performance, you'll need to spend more money on a high-end CPU and GPU combo.
When comparing processors, I use Cinebench R23 and PassMark benchmarks since these are more relevant for video editing than general benchmarks like 3DMark or PCMark. If you want a laptop that can handle video editing and gaming at the same time, look for laptops with high-end CPUs (Ryzen 9 or Intel i9).
For journalists looking for an entry-level processor, the i3-1115G4 is the minimum recommended processor. For those who require more power, the i5-1135G7 is a solid choice. And for those who demand high-end performance, the i7-11370H is the recommended processor.
Ultimately, choosing the right processor for your journalism laptop depends on your specific needs and budget. However, with these recommendations, you can make an informed decision and choose a processor that will meet your needs and help you get your work done efficiently.
Give Your Journalism A Boost with a Top-Notch Graphics Card
As a journalist, a dedicated GPU may not be a necessity. However, if you use graphics-intensive applications such as Adobe Illustrator, Photoshop, and Premiere Pro, a GPU can help with processing times. It is also essential if you're working with video or 3D graphics.
The current notebook GPU market is dominated by Nvidia, and their recently released RTX 40 series cards are hitting the shelves. However, the RTX 30 series cards still make up the majority of the market. Nvidia has discontinued the Max-Q label, which means the exact GPU wattage is now determined by laptop manufacturers, resulting in a variance in graphics performance among laptops with the same GPU chipset.
If you want a laptop with a dedicated graphics card, look for one with Nvidia's Optimus technology. This technology allows your battery life to remain unaffected when you don't need the extra power of a dedicated GPU.
For gaming laptops, pay attention to the 3DMark score, which measures the GPU's performance in gaming. However, a high 3DMark score is not the only thing to consider when purchasing a gaming laptop.
Here are our recommendations for suitable GPUs for journalists based on their price range:
| GPU | Expected Price Range |
| --- | --- |
| GeForce GTX 1650 | $600-$800 |
| GeForce RTX 3050 | $800-$1000 |
| GeForce RTX 2060 | $1000-$1500 |
Remember, a dedicated GPU is not essential for journalists, but it can help with processing times in graphics-intensive applications. Choose the GPU that fits your needs and budget, and make sure to do your research before making a purchase.
Stay Ahead of the News with Ample RAM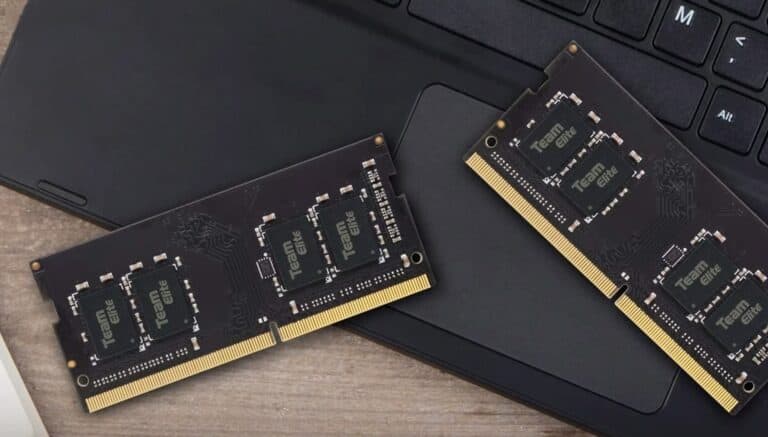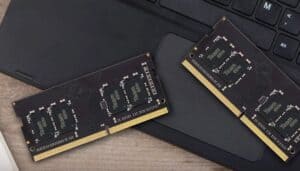 As a journalist, having a laptop with enough RAM is essential for running multiple applications at the same time and multitasking efficiently. While most mid-range laptops come with 16 GB of RAM, it's essential to consider your specific requirements before making a purchase.
In the last few years, the latest-gen Intel and AMD CPUs have made DDR4 and DDR5 memory modules widely available. While DDR5 is relatively new and still quite expensive, it's only marginally better than DDR4 in terms of performance gains. Therefore, DDR4 is still a fine option if you can't afford the best laptop with DDR5.
Journalists working with video editing, photo editing, and 3D rendering applications require a lot of memory. For most people, 16 GB should be the minimum requirement, but if you're working with 4K footage or RAW photos, 32 GB is ideal.
RAM speed is not as important as it used to be. Therefore, it's not worth investing in high-performance RAM as the difference in speed between DDR4 and DDR5 is not significant. If you're looking for a long-term investment that will last for years to come, then go for 32 GB of RAM as it's the sweet spot between cost and performance.
Here's a table of recommended RAM configurations depending on your budget:
| Budget | RAM |
| --- | --- |
| Minimum | 8 GB |
| Recommended | 16 GB |
| High-end | 32 GB or more |
In conclusion, having enough RAM is crucial for journalists looking to multitask efficiently. Depending on your specific requirements and budget, a minimum of 8 GB and a recommended 16 GB RAM would be suitable. If you're looking for a long-term investment, then consider investing in a laptop with 32 GB of RAM as it's the sweet spot between cost and performance.
Uncover the mysteries of buying a laptop for journalism
Q: What is the best laptop for journalists?
The best laptop for journalists ultimately depends on their specific needs and budget. However, some popular options for journalists include the Lenovo Legion 5 Pro and the ASUS Zenbook.
Which laptops are ideal for writers and journalists?
The laptops that are ideal for writers and journalists are those that have a fast processor, good graphics card, and sufficient memory. Some examples of laptops that meet these requirements include the GIGABYTE AORUS 15 XE4 and the ASUS ROG Strix Scar.
What specs should a laptop have for journalism work?
The minimum specs for a laptop for journalism work include an i3-1115G4 processor, a GeForce GTX 1650 graphics card, and 8GB of memory. However, for a smoother and faster experience, a laptop with an i5-1135G7 or i7-11370H processor, a GeForce RTX 3050 or RTX 2060 graphics card, and 16GB or 32GB of memory is recommended.
Can a Chromebook be used for journalism work?
While Chromebooks are generally cheaper and more lightweight than traditional laptops, they may not be the best option for journalism work. Chromebooks typically have limited processing power and storage capacity, making them unsuitable for running resource-intensive software such as Adobe Photoshop or video editing tools.
Is a 13-inch laptop too small for journalism work?
A 13-inch laptop may be too small for journalism work, particularly if the user needs to work with multiple windows or tabs open at once. A larger screen size, such as 15 or 17 inches, may be more suitable for journalism work.
What is the most durable laptop for journalists?
The Lenovo ThinkPad X1 Carbon and the Dell Latitude 14 Rugged Extreme are two of the most durable laptops for journalists. Both laptops are built to withstand extreme conditions, making them ideal for journalists who may work in harsh environments.
How much storage do I need for journalism work?
The amount of storage needed for journalism work depends on the type of work being done. For basic writing and editing tasks, a laptop with 256GB of storage should suffice. However, for more resource-intensive tasks such as video editing or photography, a laptop with 512GB or more of storage is recommended.
Is a backlit keyboard necessary for a journalist's laptop?
A backlit keyboard is not a necessary feature for a journalist's laptop, but it can be helpful when working in dimly lit environments or during late-night work sessions.
Should I get a 2-in-1 laptop for journalism work?
A 2-in-1 laptop, which can function as both a laptop and a tablet, can be helpful for journalists who need to take notes or sketch ideas on-the-go. However, it is not a necessary feature for all journalists, and the decision to purchase a 2-in-1 laptop should be based on individual needs.
Which laptop brands are popular among journalists?
Popular laptop brands among journalists include Lenovo, ASUS, Dell, and Apple. These brands are known for producing high-quality laptops with powerful processors, good graphics cards, and sufficient memory.
4 Best Laptops for journalists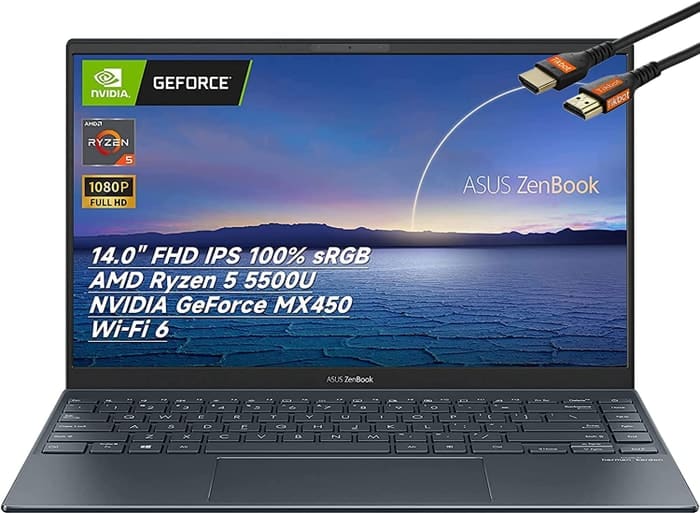 $640
Ryzen 5 5500U
|
MX450
|
8 GB RAM
|
512 GB SSD
|
14″ IPS; 1920x1080
|
ASUS ZenBook is a portable, stylish, and powerful ultrabook, ideal for journalists on the go.
Pros
Excellent battery life
Compact and lightweight design
Powerful 8-core Ryzen CPU
Sleek and premium design
Cons
Soldered RAM that cant be expanded
Fan behavior can be annoying
Weak Wi-Fi
Runs hot on performance profile
Summary
ASUS ZenBook 14 UM425QA is a compact and lightweight ultrabook that packs a powerful 8-core Ryzen CPU and offers excellent battery life, making it a good value for money. The laptop's design is sleek and premium, and the IPS matte screen provides good quality visuals. However, it has some quirks like soldered RAM, weak Wi-Fi, and fan behavior that can be annoying at times.
Alternatives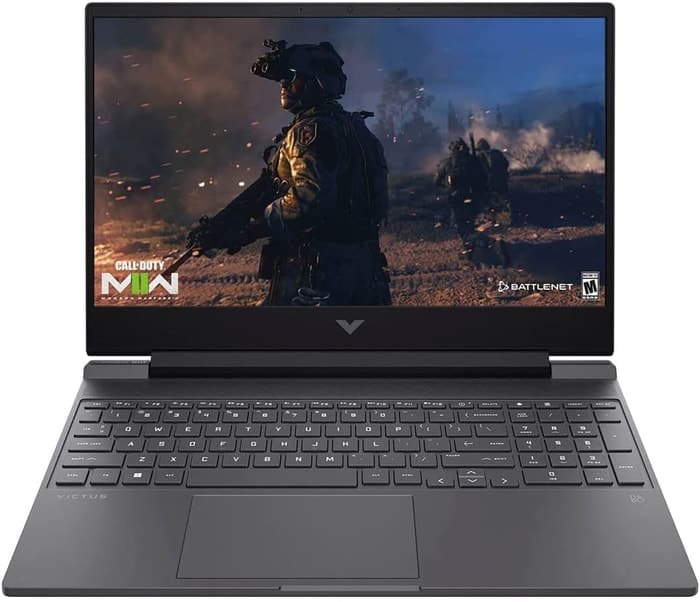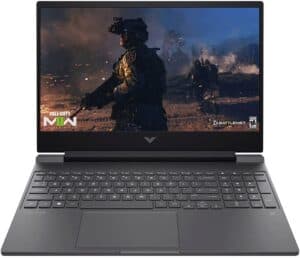 $760
Pros
Strong entry-level gaming performance
Sophisticated all-black design
Cons
Dim display
Three-year-old GPU
$1,350
Ryzen 7 6800H
|
RTX 3060
|
32 GB RAM
|
2000 GB SSD
|
16″ IPS HDR G-Sync; 2560x1600
|
Lenovo Legion 5 Pro is a powerful machine suitable for journalists who need to use demanding software.
Pros
High quality 165 Hz 16:10 IPS display
Relatively easy serviceability
Integrated numpad
Very fast charging
Cons
Low resolution webcam with no IR or privacy shutter
Very warm CPUGPU temperatures when gaming
Moderate-heavy uneven backlight bleeding
Only average battery life
Summary
Lenovo Legion 5 Pro is a highly performing laptop, with a powerful GPU and CPU that can handle demanding tasks. The 165 Hz 16:10 IPS display and integrated numpad are good features, but the webcam has a low resolution and there's no Thunderbolt support.
Alternatives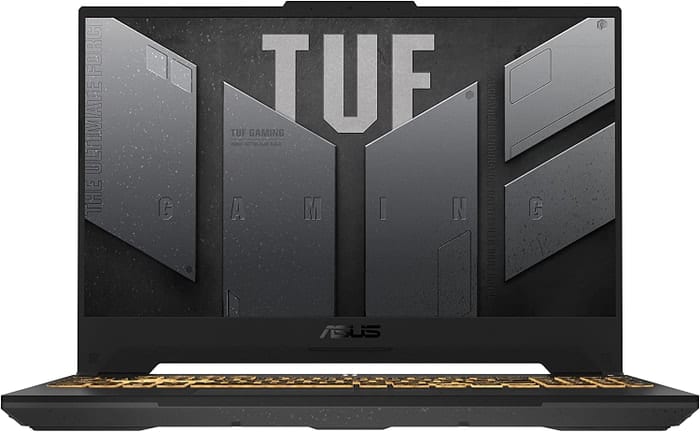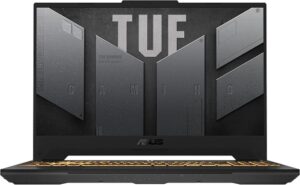 $1,300
Pros
Fast GeForce RTX 3060 GPU
300Hz IPS display with full sRGB coverage
Cons
Chassis base and lid exhibit some flexing
No per-key RGB lighting
$1,600
i7-12700H
|
RTX 3070 Ti
|
64 GB RAM
|
2000 GB SSD
|
15.6″ IPS-level; 2560x1440
|
GIGABYTE AORUS 15 XE4 - A gaming powerhouse for journalists on-the-go.
Pros
Highly responsive 165Hz panel
PCIe 4.0 SSD
Thunderbolt 4 and Power Delivery
Individual key lighting
Cons
High power usage at idle and low load
No card reader
Only one USB-A port
Summary
The GIGABYTE AORUS 15 XE4 is a highly responsive and powerful gaming laptop that's well-suited for journalists looking for a compact and high-performance device. It features a highly responsive 165Hz panel, wide colour gamut, PCIe 4.0 SSD, Thunderbolt 4 and Power Delivery, with solid battery life, but high power usage at idle and low load, no card reader, and only one USB-A port as cons.
Reviews
Alternatives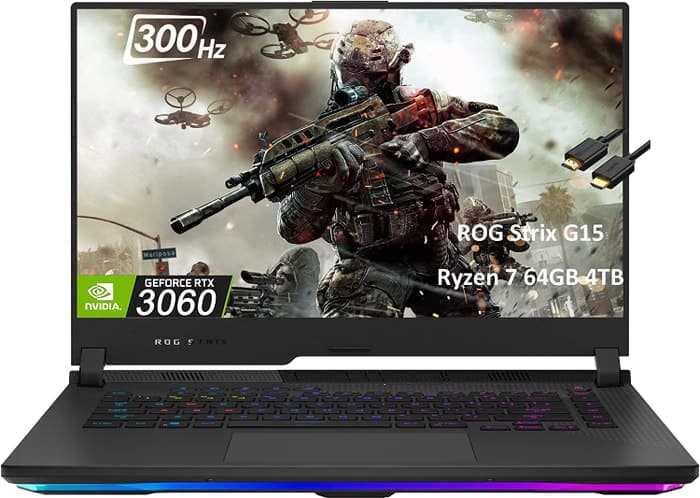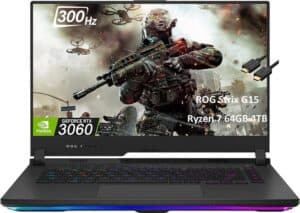 $1,700
Pros
Fair design and solid build quality
Good inputs and IO
Cons
Some quirks affecting everyday ergonomics
No ThunderboltUSB 4, card-reader, camera, or biometrics
$2,310
Ryzen 9 5900HX
|
RTX 3080
|
64 GB RAM
|
4000 GB SSD
|
15.6″ IPS-level G-Sync; 1920x1080
|
Powerful gaming laptop, but not ideal for journalists.
Pros
Sturdy construction
Fast Wi-Fi 6E
Excellent response times and no PWM
Wide color gamut coverage with Dolby Vision support
Cons
Limited display angle
No biometric login
High heat and noise emissions under load
Heavy SSD throttling during continuous reads
Summary
The ASUS ROG Strix Scar 15 G533 is a high-performance gaming laptop with a powerful Intel Alder Lake Core i9-12900H and a 150 W Nvidia RTX 3070 Ti, making it perfect for gamers. However, it has high heat and noise emissions under load, limited display angle, and no biometric login, making it less than ideal for journalists.
Alternatives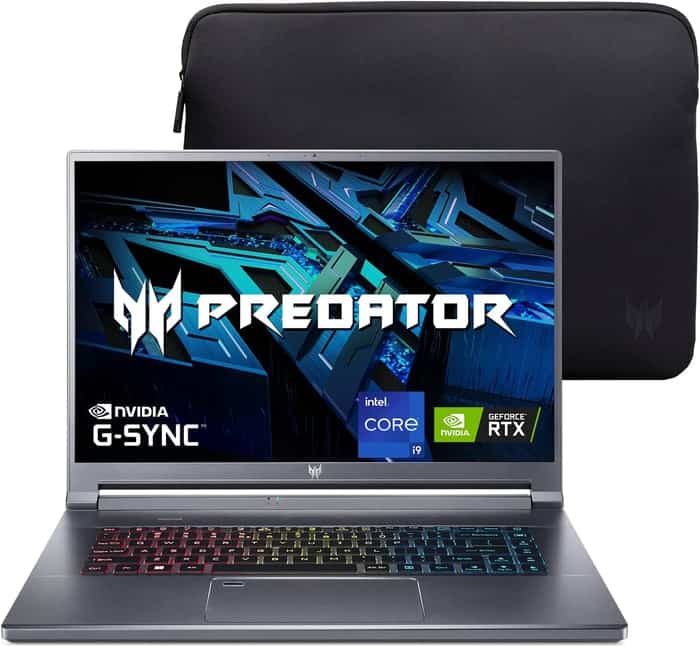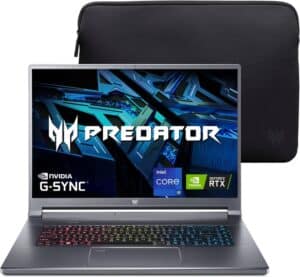 $2,500
Pros
High performance capabilities
Excellent, bright 240-Hz display
Cons
Soldered-in RAM
Inaccessible SSD
Table of the Best Laptops for journalists