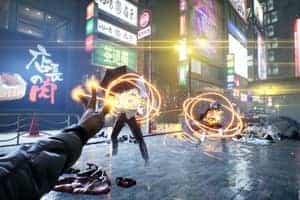 An action-adventure game with a twist, GhostWire: Tokyo is a new IP from the developers behind the Evil Within games, with all the spookiness, if not the survival-horror elements that entails.
Though the game is still in Early Access on Steam, there's already plenty to like about it. The game also offers some solid gameplay in which you'll need to explore a digital version of Tokyo. Use your ethereal abilities to ascend to the to the top of Tokyo's skyline and soar over the streets to discover new missions or even get the drop on your enemies.
Ghostwire: Tokyo is fairly demanding on your hardware, but not so much that it would necessarily push the graphics card requirements of the latest AAA games. Still, while you won't need anything particularly powerful to run it, you should still make sure your gaming laptop meets at least the minimum requirements for Ghostwire: Tokyo before buying it. Luckily, we've already done all the research for you, so all you need to do is check out our article.
Requirements for a Ghostwire: Tokyo laptop
Major

Deciding on a processor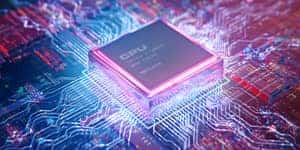 The most important component for Ghostwire: Tokyo is the graphics card. With that said, your processor does play a significant role in the overall experience. It will help maintain a stable framerate, regardless of how good your GPU is. However, if you have a low-end laptop, it won't make much of a difference to invest in the best processors. This is because the CPU power won't have enough juice to process both the game and the user interface at the same time. In that case, you should prioritize a laptop with more powerful GPU – or upgrade your laptop's graphics card (if possible).
Requirements
Ghostwire: Tokyo is CPU-intensive, so we need at least a mid-range Core i5 processor. A high-end i7/i9 would be ideal, but it may not be necessary for playing Ghostwire: Tokyo.Going further, if you want to eradicate FPS dips or you're simply seeking an abundant framerate to take advantage of a high refresh rate screen (let's say 144Hz) – you'll need a high-end processor. In particular, I'd recommend the latest Intel's 11th generation Core i7/i9 and AMD's 5th generation Ryzen 7 and Ryzen 9.
Recommendations
So, in short, what can I suggest in this sea of options? An excellent place to start is to look for one of the following CPUs:
i5-1135G7 – minimum recommended processor
i7-10875H – the perfect match for a mid-range gaming rig
i9-11950H – best for 4K and high refresh rate displays
TL;DR
graphics card is the most important component in Ghostwire: Tokyo
for the best experience, get an i7/i9 or Ryzen 7/9 processor for mid-range graphics cards or above
Major

My memory recommendations for Ghostwire: Tokyo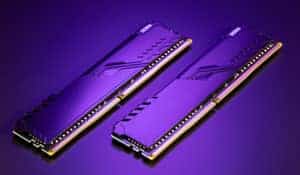 We're looking for a computer that can handle Ghostwire: Tokyo and keep it running for a long time. That's not an easy task. Ghostwire: Tokyo is one of the most demanding games out there, with demanding graphics and a whole lot of things happening on screen at once.
Minimum (12 GB)
The minimum is 12 GB. I don't recommend that – but it's the minimum. 12 GB might work for a single player, less-demanding game – but not Ghostwire: Tokyo.
Recommended (16 GB)
The 16 GB RAM laptop should be the sweet spot for Ghostwire: Tokyo. It's not an overly demanding game, so even if you only upgrade your RAM, it will improve your gaming experience noticeably.
Best (32 GB)
You could go higher than 16 GB if you want to make sure you'll have enough headroom to run Ghostwire: Tokyo at maximum settings for a long time. And that's what we're looking for, right? It's just not worth it in my opinion – the difference between 16 and 32 GB is small enough to say that it will be a noticeable improvement to your gaming experience or work performance in any way.
TL;DR
Ghostwire: Tokyo is a very demanding game, so you'll need at least 16 GB RAM if you want to play it on high settings for a long time
going higher than 16 GB is not worth it, as it's a small difference that won't noticeably improve your gaming experience or work performance in any way
Major

Graphics card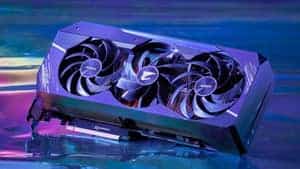 When it comes to Ghostwire: Tokyo, you'll need a pretty decent graphics card to play it. Luckily, I have the perfect recommendations for all budgets.
Minimum graphics (under $1000)
Integrated graphics are not an option with this game. But that's not necessarily a bad thing as they're not suited for any game with Ghostwire: Tokyo's graphical requirements. Your only hope is to pick up a GTX 1650, which is good enough for 25 FPS on minimum settings at Full HD. AMD Radeon RX 5600M and GTX 1660 Ti offer better framerates but still fall short of 35 FPS on minimum settings.
Recommended graphics ($1000 – $1600)
It gets easier when we consider the next price bracket, RTX 2060 being the ideal choice here. It's powerful enough to play Ghostwire: Tokyo on high settings at a stable 30 FPS on medium settings. For an extra boost in performance, you can look into the cheaper RTX 3060 or midrange RTX 2070 and 3070 respectively. Both these cards deliver more than enough power for an immersive experience.
Best graphics ($2500 and up)
For those who can afford to go all-out in their quest for the perfect gaming experience, RTX 3080 is my personal recommendation at $3000. You can also go with RTX 3070 or RTX 2080 if you want just a little less oomph but are willing to spend more money for it – $2600 and $1800 respectively.
TL;DR
If you're on a budget, don't bother with integrated graphics or mid-range GPUs (GTX 1650, RX 5600M, GTX 1660 Ti)
If you're willing to spend up to $1600, look into RTX 2060, RTX 3060, and RTX 2070 respectively. But if you want the best experience possible, go with RTX 3080 or one of its siblings.
Optional requirements for a Ghostwire: Tokyo laptop
Optional

Deciding on a storage
Is HDD an option?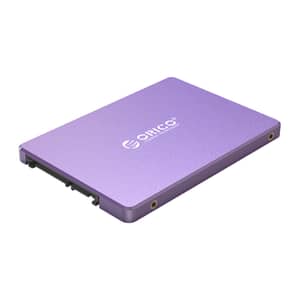 You can go with a HDD if you want, but it's not recommended. I'm sorry, I know how frustrating it is when people say that you should upgrade to SSD when they're not offering any help on how to do it. But don't worry – there are lots of easy-to-follow guides on how to do that all over the internet!
Picking an SSD
So what kind of SSD should you pick? Well, that depends on your budget and personal preferences. That's why we offer a couple of recommendations:
256 GB SSD will suffice for most people who play casual games and don't care about graphics too much;
512 GB is good for those who play demanding games like Ghostwire: Tokyo, or have other components like graphics cards that are running at full capacity;
1 TB SSD is best for gamers who demand nothing but the best performance from their computer.
TL;DR
an SSD is a must if you want a fast computer
there are many options for SSDs, so you should pick one based on your budget and needs
5 Best Laptops for Ghostwire: Tokyo
1
Plenty of features for the money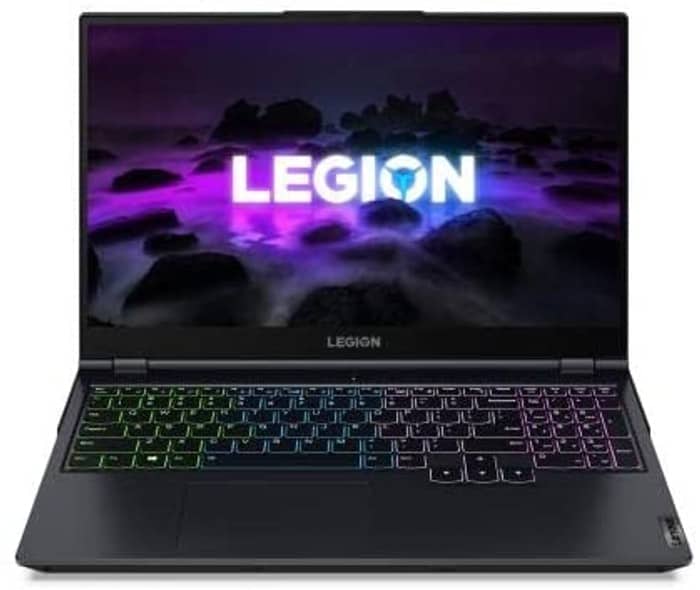 Ryzen 7 5800H
|
RTX 3060
|
16 GB RAM
|
512 GB SSD
|
15.6″ 165Hz IPS; 1920×1080
Pros and cons
Pros
Superb processor (Ryzen 7 5800H)
Exceptional graphics card (RTX 3060)
Cons
Substandard memory amount (16GB)
Alternatives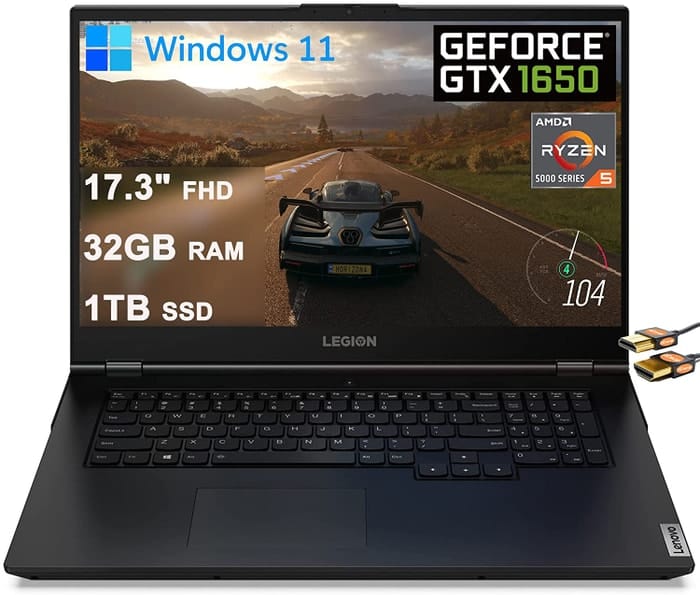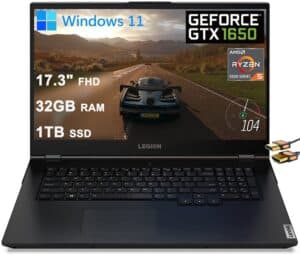 $990
Pros
Fair processor (Ryzen 5 5600H)
Adequate memory amount (32GB)
Cons
Unexceptional graphics card (GTX 1650)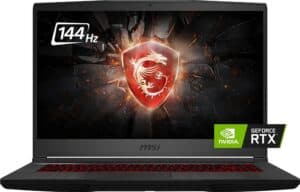 $970
Pros
Great graphics card (RTX 3060)
Very good display (15.6 144Hz IPS-level)
Cons
Unexceptional processor (i5-10500H)
Unexceptional memory amount (16GB)
View on Amazon
2
Forget about shortage of storage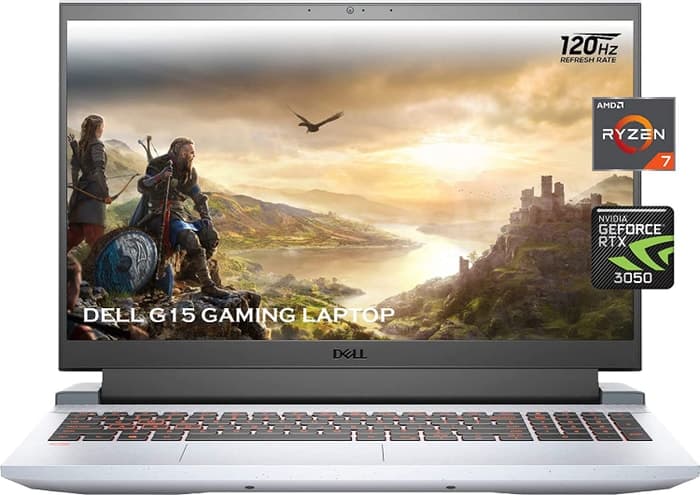 Ryzen 7 5800H
|
RTX 3050 Ti
|
64 GB RAM
|
4000 GB SSD; 8000 GB HDD
|
15.6″ 120Hz Touch; 1920×1080
Pros and cons
Pros
Excellent processor (Ryzen 7 5800H)
Decent graphics card (RTX 3050 Ti)
Cons
No IPS Panel (worse contrast)
Alternatives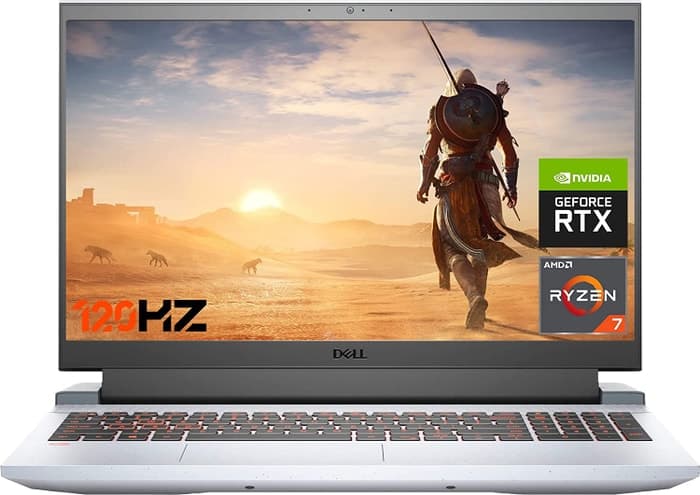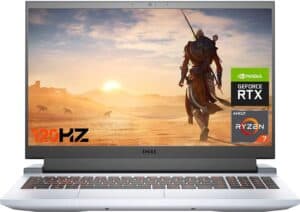 $1,410
Pros
Solid processor (Ryzen 7 5800H)
Solid memory amount (128GB)
Cons
Not the best graphics card (RTX 3050 Ti)
Weighty (5.4 lbs)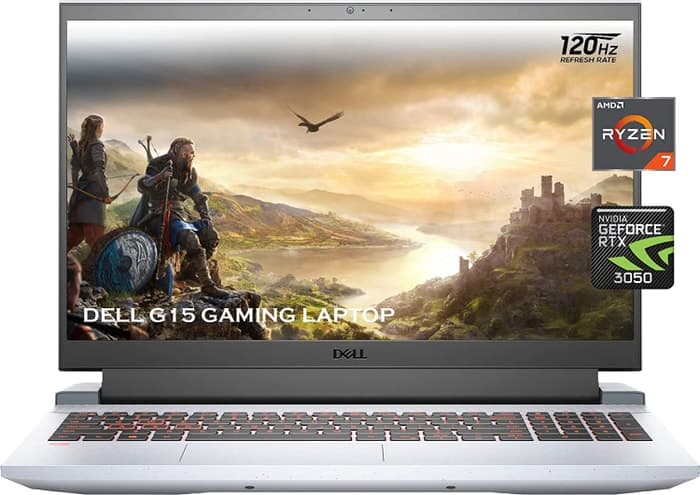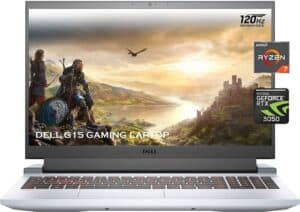 $1,350
Pros
Great processor (Ryzen 7 5800H)
Decent memory amount (64GB)
Cons
Heavy (5.4 lbs)
No IPS Panel (subpar viewing angles)
View on Amazon
3
High-end gaming laptop
Ryzen 9 5900HX
|
RTX 3080
|
64 GB RAM
|
4000 GB SSD
|
15.6″ 300Hz IPS-level G-Sync; 1920×1080
Pros and cons
Pros
Very good processor (Ryzen 9 5900HX)
Solid graphics card (RTX 3080)
Alternatives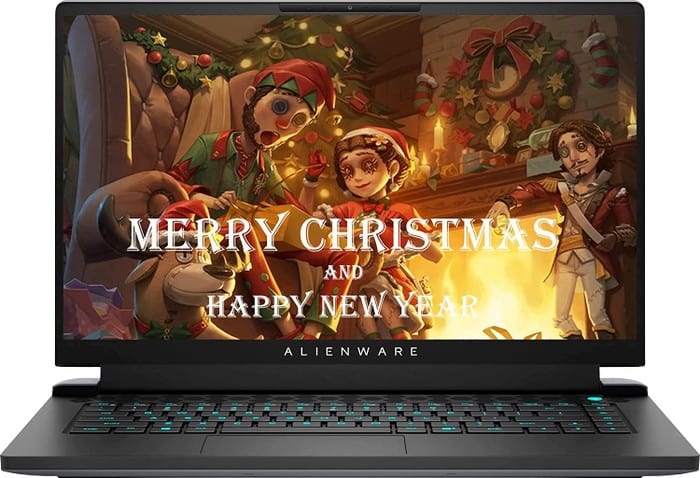 $2,720
Pros
Superb processor (Ryzen 9 5900HX)
Very good memory amount (64GB)
Cons
Unexceptional graphics card (RTX 3070)
No IPS Panel (worse viewing angles)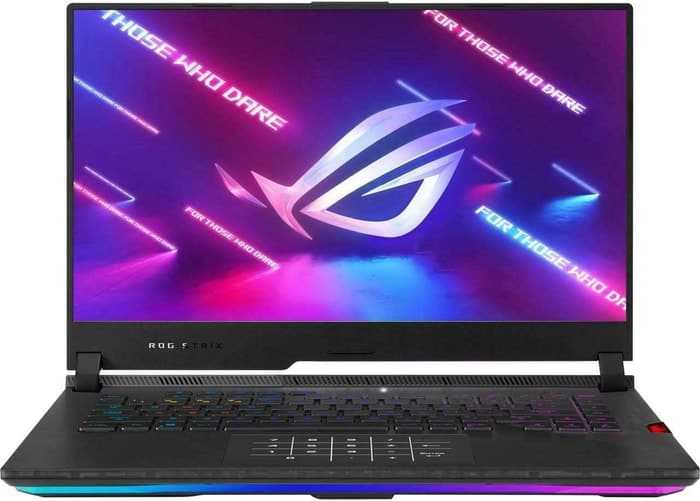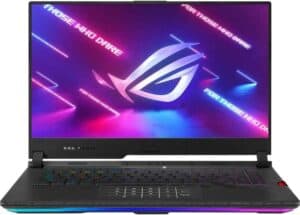 $2,600
Pros
Awesome processor (Ryzen 9 5900HX)
Great graphics card (RTX 3080)
View on Amazon
4
Ghostwire: Tokyo laptop under $5000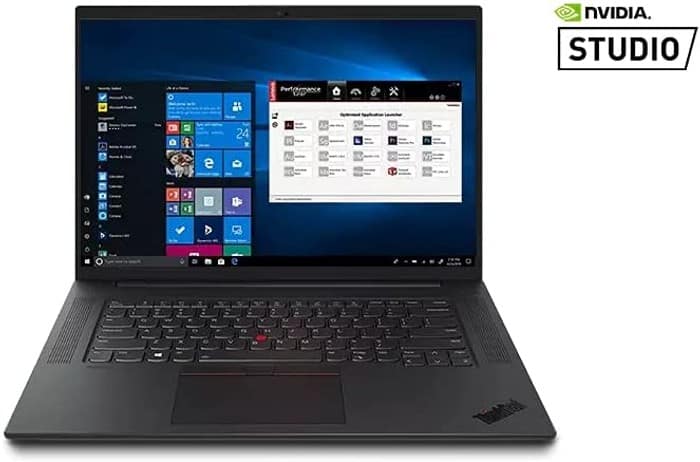 i9-11950H
|
RTX 3080
|
64 GB RAM
|
1000 GB SSD
|
16″ IPS HDR; 3840×2400
Pros and cons
Pros
Superb graphics card (RTX 3080)
Adequate display (16 IPS HDR)
Cons
Not the best processor (i9-11950H)
Alternatives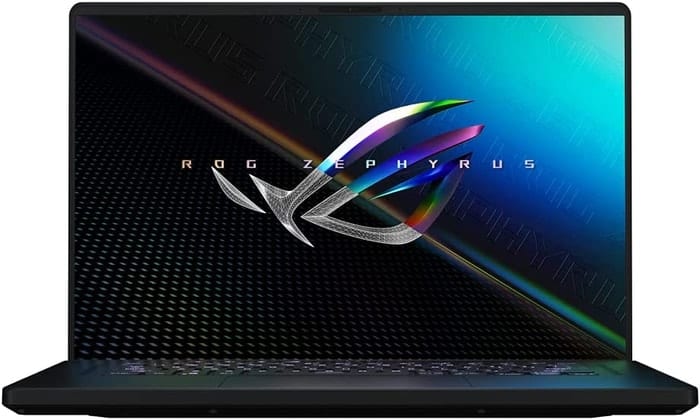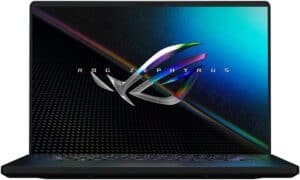 $3,570
Pros
Awesome processor (i9-11900H)
Up to the mark memory amount (40GB)
Cons
Underwhelming graphics card (RTX 3060)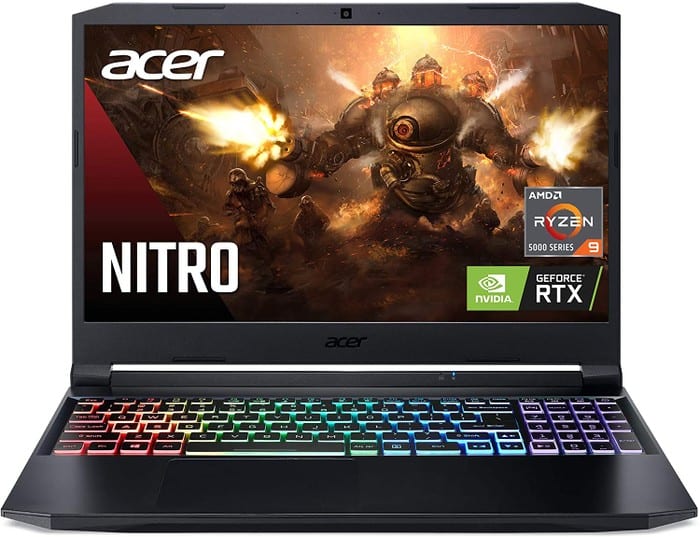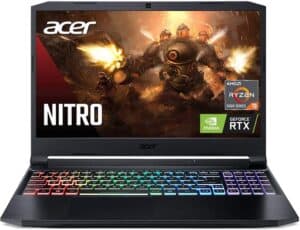 $3,180
Pros
Great processor (Ryzen 9 5900HX)
Very good graphics card (RTX 3080)
Cons
Unremarkable memory amount (32GB)
View on Amazon
5
Best laptop for Ghostwire: Tokyo under $10000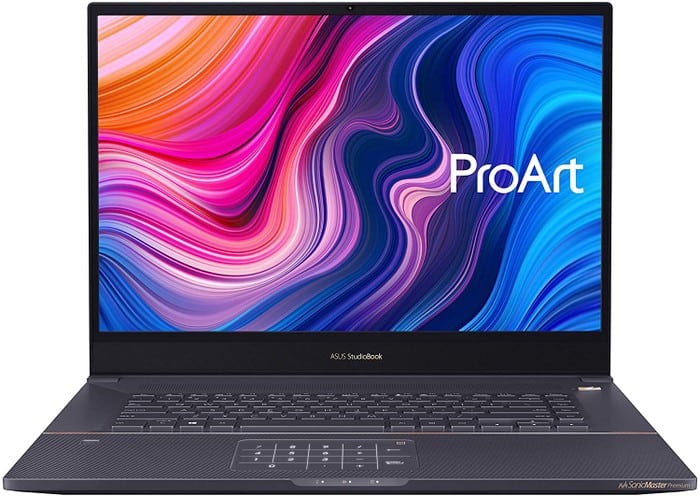 i7-9750H
|
Quadro RTX 3000
|
16 GB RAM
|
1000 GB SSD
|
17.3″ Matte; 1920×1200
Pros and cons
Cons
Underwhelming processor (i7-9750H)
Ordinary graphics card (Quadro RTX 3000)
View on Amazon
Also take a look at our other reviews:
Table of Best Laptops for Ghostwire: Tokyo