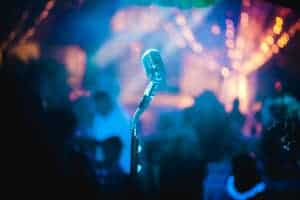 When it comes to finding the best laptop for karaoke, there are certain features and criteria that one must consider to ensure a seamless and enjoyable experience. As a karaoke enthusiast who has explored a wide range of setups and hardware, I've come to understand the importance of selecting the right laptop for this particular activity. In this guide, I will be sharing my insights and expertise to help you make an informed decision.
Selecting the ideal laptop for karaoke involves reviewing an extensive laptop spreadsheet of recent releases, comparing specs and reviews from both professionals and users, and narrowing down the top choices based on karaoke-specific requirements and price ranges. The best laptop for karaoke should be able to handle popular karaoke software like KaraFun, Siglos, and Kanto, as well as connect easily to external equipment like microphones, speakers, and displays.
Karaoke enthusiasts know that having a laptop with a fast processor and sufficient RAM is essential for running karaoke software smoothly and avoiding delays or lag during performances. Additionally, a laptop with multiple connectivity options like HDMI and USB ports is crucial for an easy and efficient setup process. Don't forget that a high-quality display and clear audio are also important factors to consider, as they contribute to an immersive and enjoyable karaoke experience for both the performer and the audience. Keep these factors in mind as you embark on your journey to find the perfect laptop for your karaoke needs, and you'll be well on your way to hosting memorable events and sing-alongs.
The heart and soul of karaoke: Processor power
When it comes to choosing the right processor for a karaoke laptop, it's important to remember that a fast CPU is not necessarily required. Macs are a popular choice among karaoke enthusiasts due to their excellent audio quality and long battery life, but a powerful processor isn't the main component to consider.
That being said, if you plan on running other audio applications simultaneously or want a laptop that can handle other tasks, you'll want to consider a more powerful processor.
In terms of ranking processors by performance, I use Cinebench R23 (R23), PassMark (PassMark), and 3DMark (3DMark) scores to get a better idea of how well they perform in general. However, keep in mind that the audio card, speakers, and microphone are more important than the CPU when it comes to karaoke.
If you're on a budget, don't expect to find anything with an Intel Core i7 or Ryzen 7 processor. Instead, look for an i5 or Ryzen 5 chip. Here are my recommended processors by price range:
Minimum: i3-1115G4
Recommended: i5-1135G7
High-end: i7-11370H
Ultimately, I recommend going for an ultrabook (or MacBook Air) if you're not looking for a powerhouse with top-notch performance and battery life, or a regular notebook if you're okay with sacrificing some portability for more power and better performance. Just remember that the CPU isn't the most critical component when it comes to karaoke.
Sing in Style: How to Pick the Best Graphics Card for Karaoke Laptops
When it comes to karaoke laptops, a dedicated graphics card is not necessary. However, if you plan on using your laptop for gaming or watching videos on the side, a graphics card can make a difference. Nvidia currently dominates the laptop GPU market, and while the new RTX 40 series cards are hitting the shelves, the RTX 30 series cards still make up the majority of the current notebook GPU market.
With the increasing power demands of desktop GPUs, the gap between power-limited notebook graphics and desktop graphics cards has widened in recent years. Nvidia has also discontinued the Max-Q label for its RTX graphics cards, leaving laptop manufacturers to determine exact GPU wattage. Unfortunately, this leads to a wide variance in graphics performance, even in laptops with the same GPU chipset.
To determine a laptop's graphics performance, look for 3DMark results, including Fire Strike. These scores give an idea of how well the laptop will perform in video games and other demanding applications that use the GPU. If you're looking for a gaming laptop with a dedicated GPU, make sure it has at least 8 GB of RAM and at least one PCIe x4 SSD slot.
If you're in the market for a gaming laptop with a dedicated GPU, there are three options to consider: the minimum, recommended, and high-end. For the minimum option, consider the GeForce GTX 1650. The recommended option would be the GeForce RTX 3050, and for a high-end choice, the GeForce RTX 2060 is a great option.
Ultimately, your primary applications will determine your GPU choice. If you're only using your laptop for karaoke or general tasks, then an integrated GPU will suffice. However, if you plan on gaming or using demanding applications, then a dedicated GPU will make a significant difference in performance.
Sing smoothly with the right RAM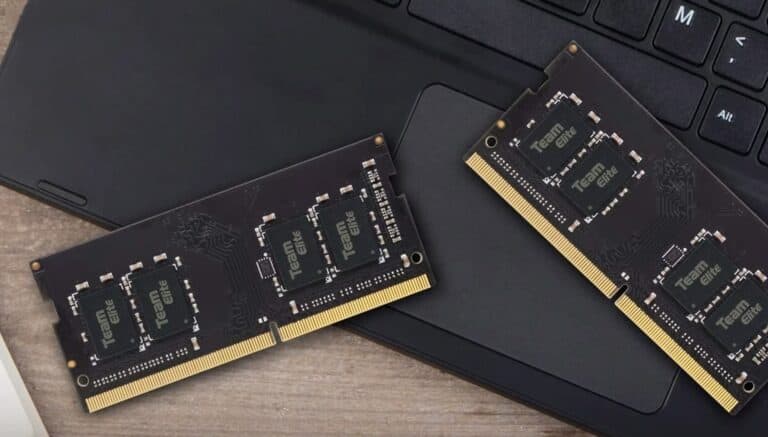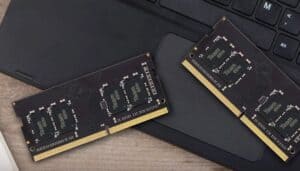 If you're in the market for a laptop for karaoke, you might be wondering how much RAM you'll need to run your applications smoothly. In the past few years, the standard amount of RAM in mid-range laptops has increased to 16 GB, and high-end laptops now come with 32 GB or more.
For karaoke applications, the minimum amount of RAM you'll want is 8 GB, but we recommend getting a laptop with 16 GB if you plan on using multiple digital audio workstations (DAWs) simultaneously.
RAM speed is not as important in laptops as it is in desktops, so don't worry about getting the fastest DDR5 memory. DDR4 is perfectly fine for karaoke applications and is significantly cheaper than DDR5.
If you're looking for a long-term investment, consider getting a laptop with upgradable memory instead of soldered memory. This will allow you to add more RAM in the future as your needs grow.
Here's a table of expected prices for various RAM configurations depending on laptop price range:
| Laptop Price Range | RAM Configuration | Expected Price |
| --- | --- | --- |
| Budget | 8 GB DDR4 | $50-$70 |
| Mid-range | 16 GB DDR4 | $80-$120 |
| High-end | 32 GB DDR4 | $180-$250 |
In summary, for karaoke laptops, we recommend a minimum of 8 GB of RAM and 16 GB if you plan on using multiple DAWs at once. DDR4 is perfectly fine, and upgrading memory is a worthwhile investment if you're looking to future-proof your laptop.
Unleash the Singer in You: Karaoke Laptop FAQs
Q: What laptop specs are needed for karaoke?
To run karaoke software smoothly, you will need a laptop with at least an i3-1115G4 processor and a GeForce GTX 1650 graphics card. For a better performance, you can opt for an i5-1135G7 processor and a GeForce RTX 3050 graphics card.
Can I use any laptop for karaoke?
Technically, any laptop can run karaoke software, but the performance might be sluggish if the laptop does not meet the minimum requirements for the karaoke software.
How much storage do I need for karaoke files on my laptop?
The amount of storage needed for karaoke files will depend on how many songs you have. As a rule of thumb, each song file takes up around 5 MB of storage. If you have 1000 songs, you will need around 5 GB of storage.
Which laptop is the best for karaoke under $500?
We recommend the ASUS Zenbook for karaoke under $500. It comes with an i3-1115G4 processor and a GeForce GTX 1650 graphics card, which is enough to run karaoke software smoothly. It's also lightweight and compact, making it easy to carry around.
What are the minimum requirements for a karaoke laptop?
The minimum requirements for a karaoke laptop are an i3-1115G4 processor, a GeForce GTX 1650 graphics card, and 8 GB of RAM.
Is a touch screen laptop good for karaoke?
A touch screen laptop can be useful for karaoke, especially if you want to quickly select a song from a playlist. However, it's not a must-have feature.
Can I use a laptop for karaoke without an internet connection?
Yes, you can use a laptop for karaoke without an internet connection. You will need to download the karaoke files and save them to your laptop's hard drive.
What software do I need on my laptop for karaoke?
There are many karaoke software options available, both free and paid. Some popular options are KaraFun, Kanto Karaoke, and Siglos Karaoke Player/Recorder.
Which is better for karaoke, Windows or Mac laptop?
Both Windows and Mac laptops are suitable for karaoke. It comes down to personal preference and the karaoke software you prefer.
How to connect my laptop to a karaoke system?
You can connect your laptop to a karaoke system using an HDMI cable or a VGA cable, depending on what ports your laptop and karaoke system have. You can also use a USB cable if your karaoke system supports it.
4 Best Laptops for karaoke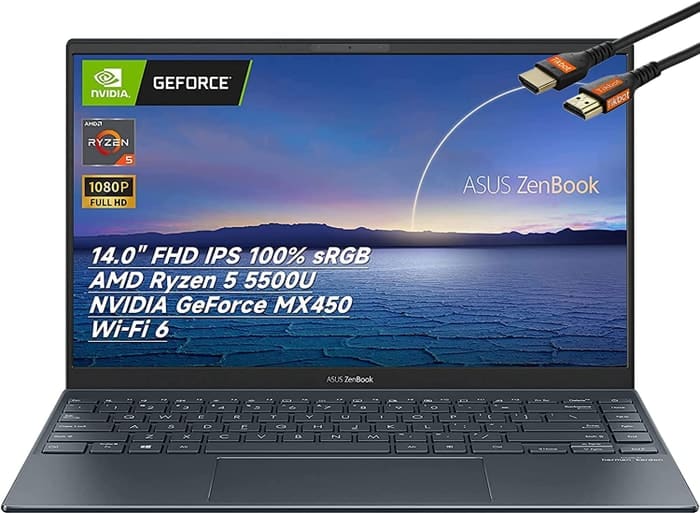 $640
Ryzen 5 5500U
|
MX450
|
8 GB RAM
|
512 GB SSD
|
14″ IPS; 1920x1080
|
ASUS ZenBook 14 UM425QA is a lightweight and powerful laptop for karaoke enthusiasts.
Pros
Excellent battery life
Compact and lightweight design
Fast processor for multitasking
Sleek and premium feeling design
Cons
Soldered RAM that cant be expanded
Weak Wi-Fi
High emissions under load
Only a few ports
Summary
The ZenBook 14 UM425QA is a compact and powerful laptop that offers long battery life, fast processor, and sleek design. However, it has a few drawbacks such as weak Wi-Fi and a soldered RAM.
Alternatives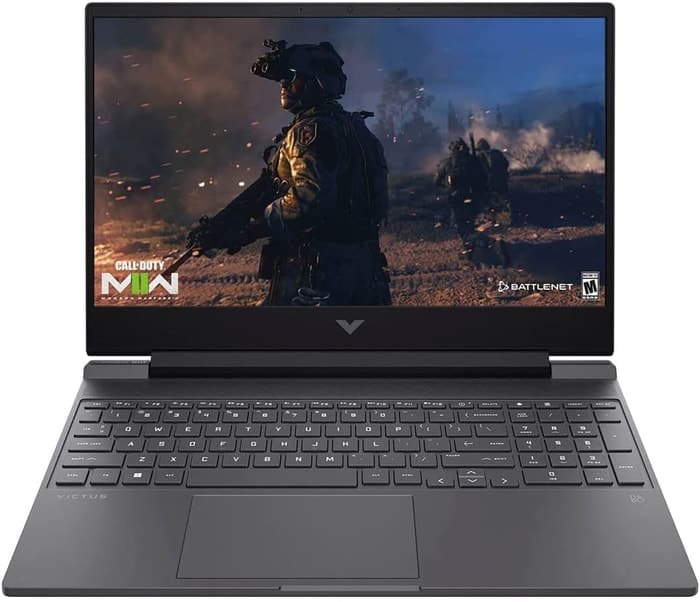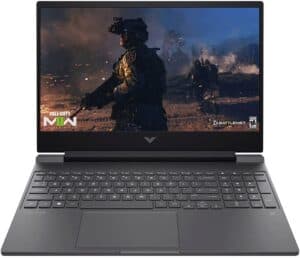 $760
Pros
Strong entry-level gaming
Solid productivity performance
Cons
Display and webcam could be better
Too much pre-installed software
$1,350
Ryzen 7 6800H
|
RTX 3060
|
32 GB RAM
|
2000 GB SSD
|
16″ IPS HDR G-Sync; 2560x1600
|
Lenovo Legion 5 Pro: Fast and reliable but not webcam-friendly.
Pros
High quality 165 Hz 16:10 IPS display
Relatively easy serviceability
Integrated numpad
Very fast charging
Cons
Low resolution webcam with no IR or privacy shutter
Very warm CPUGPU temperatures when gaming
Moderate-heavy uneven backlight bleeding
Only average battery life
Summary
Lenovo's Legion 5 Pro is a powerful machine, featuring a high-quality display and easy serviceability, but its low-resolution webcam with no IR or privacy shutter and very warm CPU/GPU temperatures when gaming might be a letdown.
Alternatives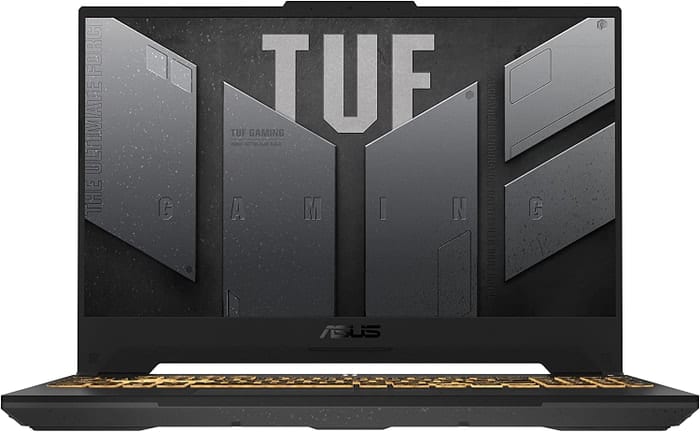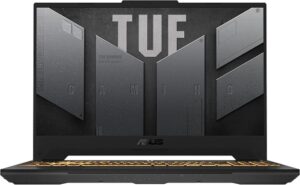 $1,300
Pros
Faster than most other GeForce RTX 3060 laptops.
300 Hz IPS panel with full sRGB coverage.
Cons
Chassis base and lid exhibit some flexing.
No per-key RGB lighting.
$1,600
i7-12700H
|
RTX 3070 Ti
|
64 GB RAM
|
2000 GB SSD
|
15.6″ IPS-level; 2560x1440
|
The GIGABYTE AORUS 15 XE4 delivers impressive performance and responsiveness for karaoke enthusiasts.
Pros
Highly responsive 165Hz panel
High system performance
PCIe 4.0 SSD for fast data transfer
Individual key lighting for customization
Cons
High power usage at idle and low load
No card reader for external media
Only one USB-A port for peripherals.
Summary
The GIGABYTE AORUS 15 XE4 packs a punch with its powerful gaming performance and high-quality display. Its Thunderbolt 4 and Power Delivery features make it a great choice for karaoke enthusiasts who need high performance and fast transfer speeds.
Reviews
Alternatives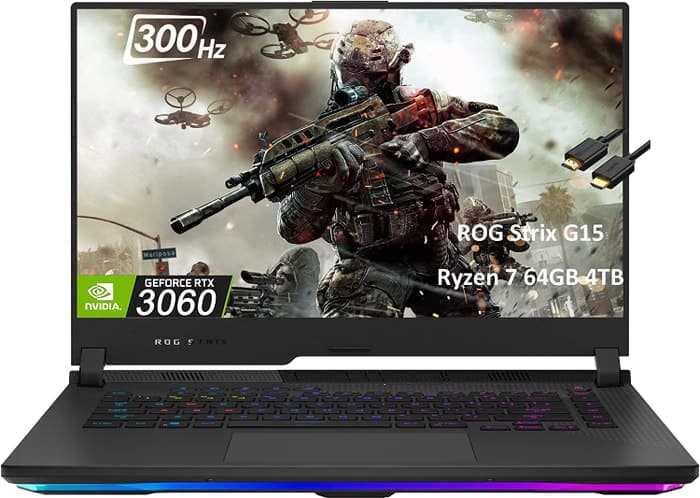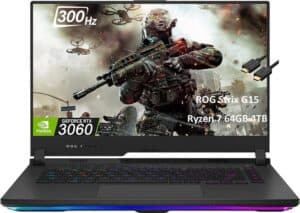 $1,700
Pros
Fair design and solid build quality
Good inputs and IO
Cons
High CPU and GPU temperatures with games demanding loads (can be tweaked in Manual mode)
No ThunderboltUSB 4, card-reader, camera or biometrics
$2,310
Ryzen 9 5900HX
|
RTX 3080
|
64 GB RAM
|
4000 GB SSD
|
15.6″ IPS-level G-Sync; 1920x1080
|
ASUS ROG Strix Scar: A Powerful Laptop for Karaoke Enthusiasts, but Not Without Its Flaws.
Pros
Powerful Intel Core i9-12900H and NVIDIA RTX 3070 Ti
Fast Wi-Fi 6E
Excellent display with wide color gamut coverage and Dolby Vision support
Cons
Limited display angle
No biometric login
High heat and noise emissions under load
Summary
The ASUS ROG Strix Scar 15 G533 is a high-end gaming laptop with powerful specs and excellent performance. While it may lack some features like biometric login and has issues with heat and noise emissions, it is a sturdy and fast machine with an impressive display that will appeal to karaoke enthusiasts.
Alternatives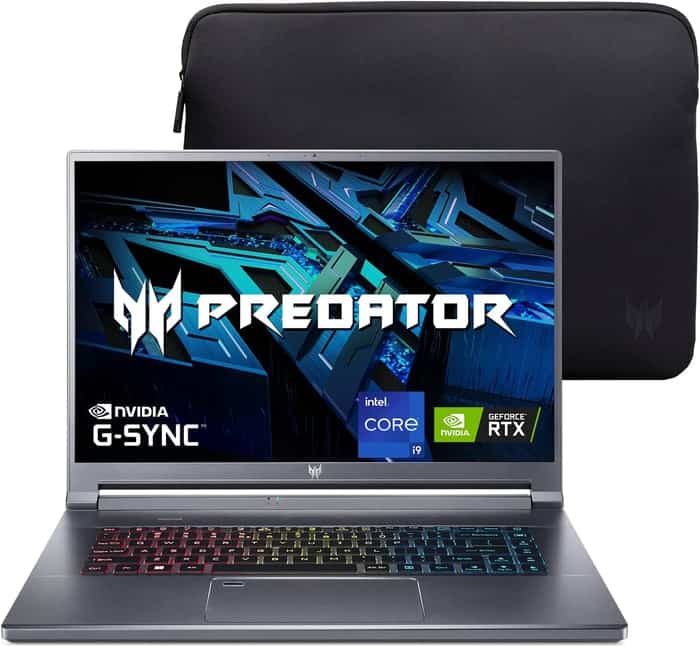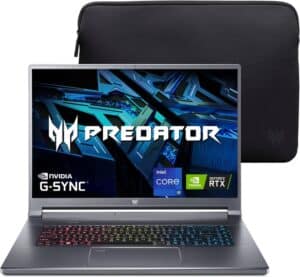 $2,500
Pros
High performance capabilities
Excellent, bright 240-Hz display
Cons
Soldered-in RAM
Inaccessible SSD
Table of the Best Laptops for karaoke