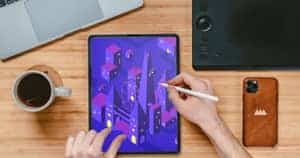 As a digital artist, finding the best laptop for digital art can be a daunting task. With countless options on the market, it's essential to strike the perfect balance between performance, portability, and price. As a fellow enthusiast, I understand the unique requirements and preferences of digital artists and have dedicated my time to reviewing an extensive laptop spreadsheet of recent releases. Comparing specs and reviews (both professional and user-generated), I've narrowed down the top laptops based on digital art-specific requirements and price ranges.
One of the most crucial aspects to consider when searching for the best laptop for digital art is the display quality. A color-accurate and high-resolution screen is indispensable for artists working on intricate designs or color-sensitive projects. Additionally, a powerful processor and dedicated graphics card are essential for running demanding software like Adobe Creative Suite, Corel Painter, or Blender. Furthermore, as digital artists often work on the go, a laptop with a solid build quality and long battery life will ensure you can create masterpieces anytime, anywhere.
Having spent countless hours on platforms like ArtStation, DeviantArt, and various digital art forums, I've gathered insights into what artists truly value in a laptop. With this knowledge, I've tailored this guide to help you find the best laptop for digital art, whether you're a professional illustrator, 3D modeler, or a hobbyist looking to enhance your skills. So, let's dive into the top choices that cater to the unique needs of digital artists, allowing you to focus on what truly matters: creating stunning digital art.
Choosing the right processor for Digital Art
When it comes to laptops for digital art, you want to make sure you have the right processor to get the job done. But with the ever-evolving processor market, it can be hard to keep up with what's available and what's best for your needs. Let's take a look at the latest developments in the laptop processor market and how to choose the best one for your digital art needs.
Since late 2022, both Apple and AMD have released their own system-on-chip modules – Apple with its M1, M1 Pro, M1 Max and M2 chips, and AMD with its 6th generation Ryzen processors. These chips offer exceptional single-core performance and battery life, making them a great choice for laptops used for digital art. Intel has yet to release its 13th-gen processors, so their latest are still 12th-gen chips, featuring their hybrid performance/efficiency core design (based on big.LITTLE). If you're looking for a laptop that offers great battery life without sacrificing too much performance, Ryzen models are your best bet.
While having a fast CPU is important when working with 3D programs or graphics-intensive tasks such as video editing, it isn't always necessary when working with limited polycounts and low resolutions. If you're on a budget, focus on getting a CPU with good single-core performance – multi-threading performance is less important in most cases. To compare different processors, I recommend using Cinebench R23 as it is a popular benchmark for professionals who work with 3D rendering engines such as Cinema 4D, Blender, and Octane. And remember – if you're on a budget, don't expect to get an excellent processor without any trade-offs; prioritize other components such as display quality or RAM capacity instead.
So which processors are best suited for digital art? To help you decide on the best laptop processor for your needs and budget, here is a table of recommended processors by price range:
| Price Range | Recommended Processor |
| --- | --- |
| Minimum | AMD Ryzen 3 3200U |
| Recommended | i3-10110U |
| High-end | i5-10210U |
Picking a good graphics
Gone are the days when you could just grab the cheapest laptop and expect it to be able to run all of your digital art apps. Now, if you want to get the most out of your laptop for your digital art, you're going to need to consider investing in a powerful graphics card.
Unfortunately, with the latest generation of GPUs, things are a little more complicated than they used to be. Nvidia recently released a few RTX 40 series cards, but these are not yet available on laptops. The current range of available laptop GPUs is in the RTX 30 series, such as RTX 3070 Ti. This means that desktop GPUs are now a lot more power-hungry, so the gap between power-limited notebook graphics and desktop graphics cards has widened in the past few years. Furthermore, Nvidia has discontinued the Max-Q label for its RTX graphics cards, meaning laptop manufacturers (OEMs) now determine an exact GPU wattage. This means that there is a wide variance in graphics performance even in laptops with the same GPU chipset.
So, what should you look for when choosing the right GPU for your digital art? Well, it's important to keep in mind that a dedicated graphics card is not required for digital art, but it can make a big difference in some areas, particularly 3D modeling, rendering, and video editing. If you're only doing basic image editing and video encoding, then a mid-range GPU will be more than enough to get the job done.
When comparing graphics cards, a good benchmark to use is 3DMark. This will give you an indication of the performance you can expect from each graphics card.
Finally, if you're looking for a high-end laptop with long battery life but don't need a dedicated graphics card, then you can save some money by going for an Intel UHD 620 or AMD RX 550 instead of a more powerful Nvidia chip.
To help you decide, we've compiled a list of recommended GPUs for various budgets.
| Budget | GPU | Notes |
| --- | --- | --- |
| Minimum | Iris Xe Graphics G7 | The Iris Xe Graphics G7 is a budget-friendly option that is great for basic image editing tasks and web browsing. |
| Recommended | Quadro T500 | The Quadro T500 is a mid-range graphics card that offers good performance for digital art tasks. |
| High-end | GeForce MX550 | For the best possible performance, you'll want to look at the GeForce MX550 – it offers excellent performance for 3D modeling and rendering. |
Hopefully this guide has helped you narrow down the best graphics card for your digital art needs. Remember, not everyone needs a top-of-the-line GPU – so think about what you'll be using your laptop for before splurging on an expensive card!
My memory recommendations for Digital Art
When it comes to digital art, RAM (random access memory) can make a noticeable difference in your workflow. But it's not always necessary to get the latest and greatest RAM in order to be able to work effectively. Let's take a look at what you need to know before choosing the right RAM for your laptop.
First of all, let's start with how much RAM you actually need for digital art. For basic tasks such as working with Lightroom or Photoshop, 8 GB of RAM should be enough. If you're working with video or 3D models, however, you'll want to consider getting 16 GB or more, depending on the complexity of your projects.
The next question you'll have to consider is what type of RAM is best for digital art. Most mid-range laptops come with DDR4 RAM, but you may also find laptops with DDR5 RAM, which offers slightly better performance. While DDR5 is still quite expensive and needs time to mature as a technology, it may be worth investing in if you're working with large files or if you're using a lot of applications at once. But keep in mind that the difference in real-world performance between DDR4 and DDR5 is not that big.
When it comes to RAM, there are three main ways to get more – buy a laptop with upgradable memory (not soldered), buy a laptop with a lot of available slots (so you can add more RAM later on), and buy a laptop with a lot of RAM from the start (at least 16 GB).
My recommendations for various budgets are as follows:
Minimum: 8 GB
Recommended: 16 GB
High-end: 32 GB or more
4 Best Laptops for Digital Art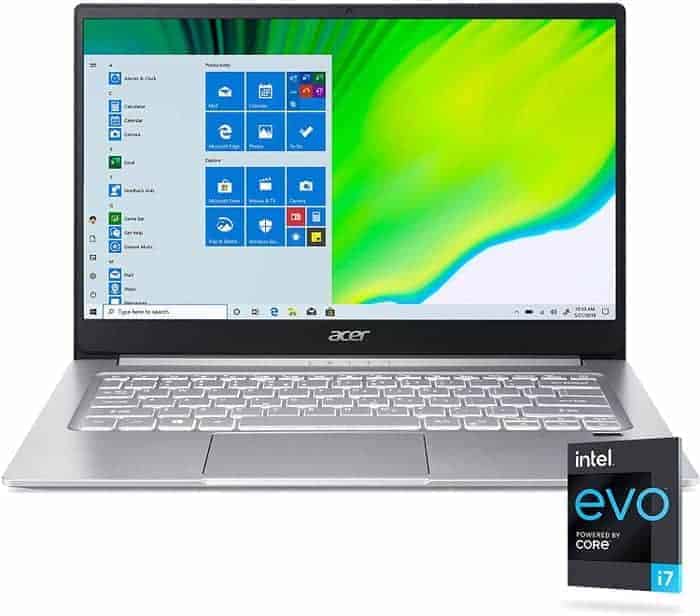 $580
i7-1165G7
|
Iris Xe Graphics G7 96EUs
|
8 GB RAM
|
256 GB SSD
|
14″ IPS; 1920x1080
|
Affordable and powerful, but with some flaws.
Pros
Compact and ergonomic design
Sturdy build quality
Fine matte IPS screen and good IO
Excellent performance for the price
Cons
High thermals with games
Poor audio quality
Shabby typing experience
Runs hot under load
Summary
The Acer Swift 3 SF314-59-75QC is a powerful and affordable laptop with a sturdy build quality, good IO, and a fine display. It's great for demanding tasks and gaming, but suffers from high thermals, poor audio, and a shabby typing experience.
Alternatives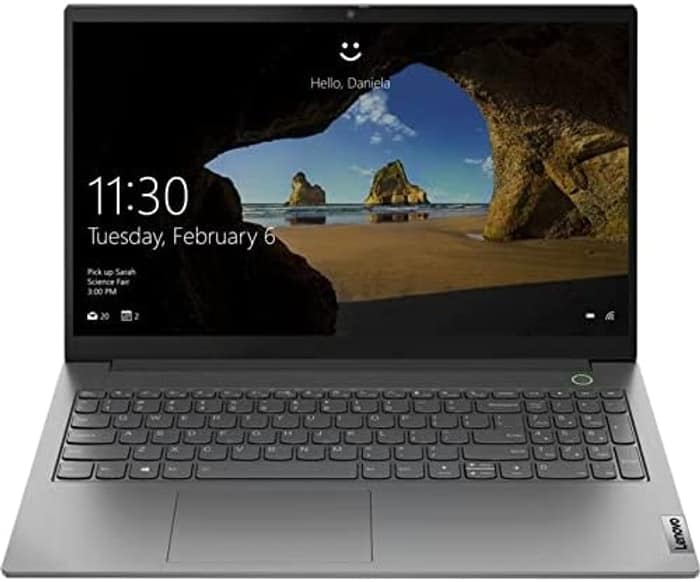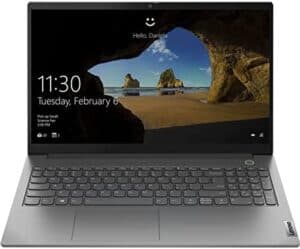 $580
Pros
Matte IPS screen
Powerful processor and expandable RAM
Cons
Display could have better brightness and contrast
Base unit could be sturdier
$730
i7-1165G7
|
Iris Xe Graphics G7 96EUs
|
8 GB RAM
|
512 GB SSD
|
13.3″ OLED; 1920x1080
|
ASUS ZenBook 13 UX325EA-EH71: A powerful and portable option for digital art at a reasonable price.
Pros
Powerful performance
Excellent battery life
Lightweight and portable
Comfortable keyboard
Cons
Weak speakers
Display could be brighter
No headphone jack
Summary
The ASUS ZenBook 13 UX325EA-EH71 offers a powerful performance and excellent battery life. It's lightweight, has a comfortable keyboard, and an OLED display with good color accuracy. However, the speakers are weak, the display could be brighter, and there's no headphone jack.
Alternatives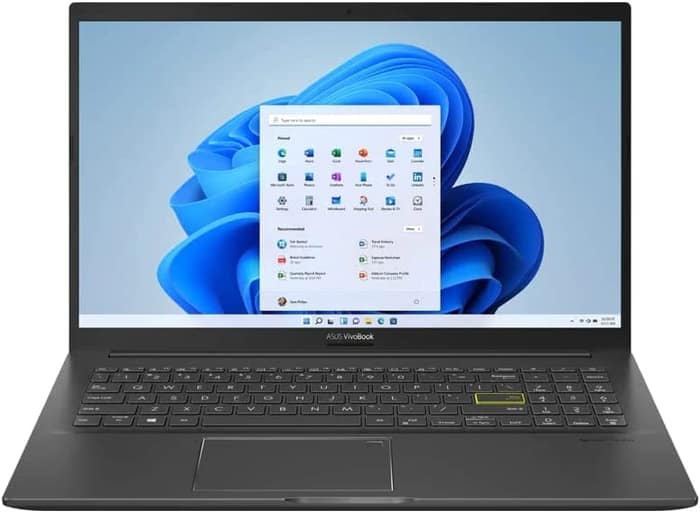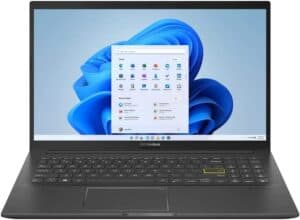 $690
Pros
OLED display with good color space coverage.
Powerful CPU for digital art tasks.
Cons
Short battery life.
Keyboard is tiring to type on for extended periods.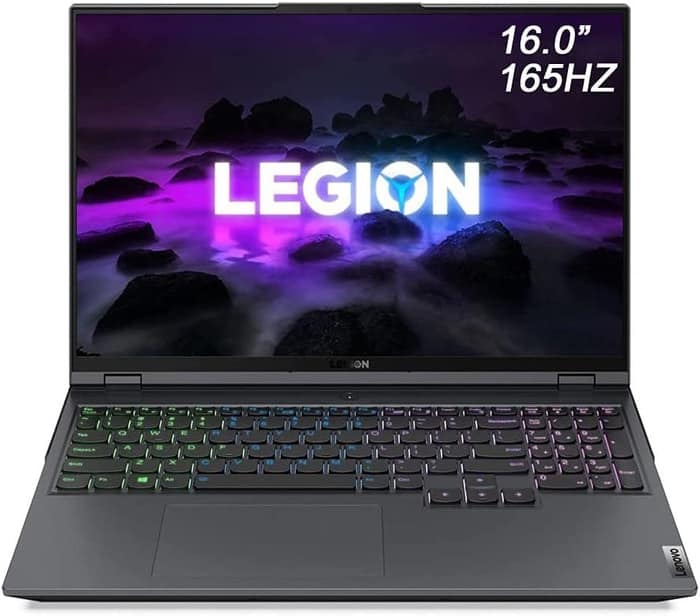 $1,600
Ryzen 7 5800H
|
RTX 3060
|
32 GB RAM
|
1000 GB SSD
|
16″ IPS HDR G-Sync; 2560x1600
|
Lenovo Legion 5 Pro is a powerful gaming and performance laptop for digital art.
Pros
Good-quality 16:10 QHD 165Hz screen
Excellent performance with Ryzen 7 and RTX 3070
Premium metallic build quality
Good battery life with hybrid mode activated
Cons
Drab design for a gaming laptop
Bulky chassis paired with hefty power brick
Noisy fans on the Balanced and Performance profiles
Poor audio quality and camera, no biometrics
Summary
The Lenovo Legion 5 Pro has a premium metallic build quality and a good-quality 16:10 QHD 165Hz screen. It delivers excellent performance across the board with its Ryzen 7 and RTX 3070, making it a great value for the price.
Alternatives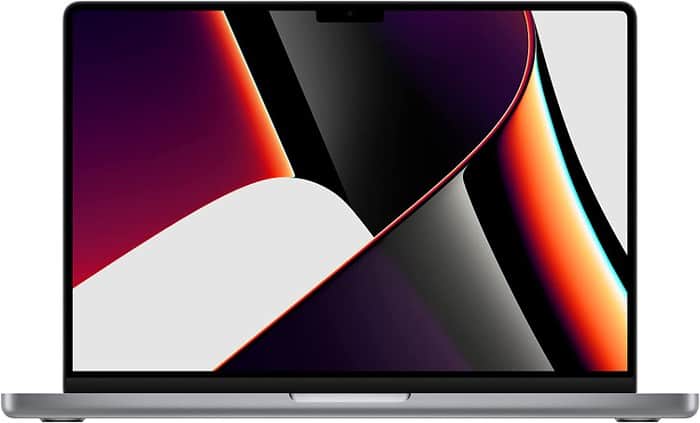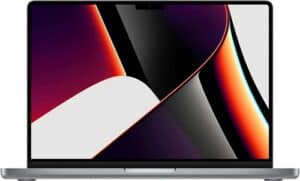 $1,930
Pros
Powerful M1 Max SoC and up to 64 GB RAM and 8 TB SSD
Accurate and bright display with HDR support
Cons
Notch can be distracting and might cause functional issues
SDR brightness limited to 500 nits and constant PWM flickering
$2,310
Ryzen 9 5900HX
|
RTX 3080
|
64 GB RAM
|
4000 GB SSD
|
15.6″ IPS-level G-Sync; 1920x1080
|
ASUS ROG Strix Scar: A High-Performance Laptop for Digital Artists.
Pros
Sturdy build quality
Excellent Wi-Fi 6E performance
High-quality display with a wide color gamut and Dolby Vision support
Fast Core i9-12900H and RTX 3070 Ti performance
Cons
Limited display angle
No biometric login
Heavy SSD throttling during continuous reads
High heat and noise emissions under load
Summary
The ASUS ROG Strix Scar 15 G533 is a powerful laptop that meets most of the requirements of digital artists, thanks to its impressive specs, including Intel Alder Lake Core i9-12900H and a 150 W Nvidia RTX 3070 Ti. However, it struggles with power management, heat emissions, and battery life.
Alternatives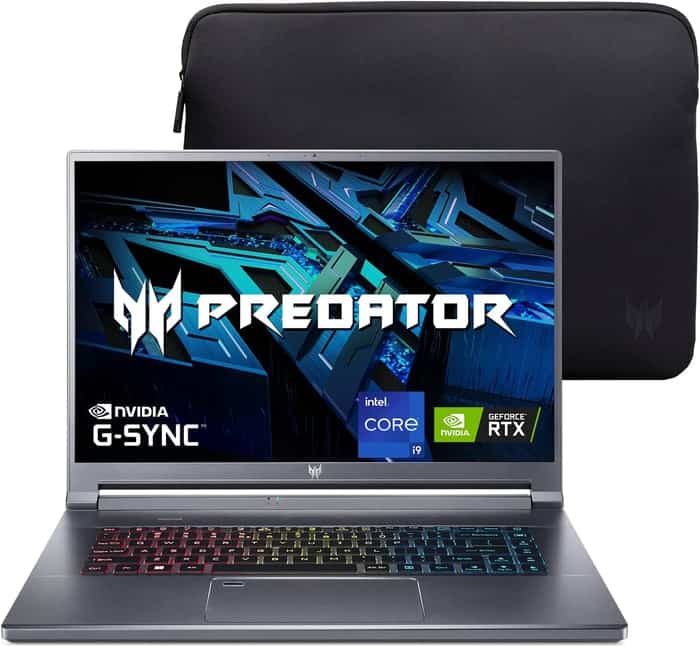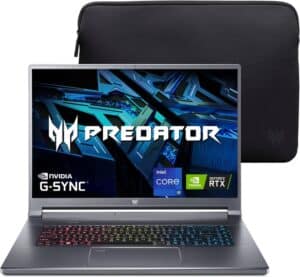 $2,500
Pros
High performance capabilities
Excellent, bright 240-Hz display
Cons
Keyboard layout
Fan noise and warm palm rest
Table of the Best Laptops for Digital Art