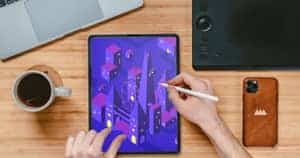 Whether you're an aspiring artist or a seasoned digital art professional, the best laptop for digital art can make or break your creative efforts. It's the difference between that piece you've been toiling over for days turning out the way you envision or you ending up disappointed.
No one likes the latter, right?
That's why I put together this comprehensive guide to help you navigate the vast landscape of laptops and find the right one for your digital art needs. In this guide, we'll tackle the specs, review the best laptops, and even throw in some tips and tricks to get the most out of your laptop.
By the end of this guide, you should feel confident that you've found the perfect laptop for digital art, one that will let you flex those creative muscles and get the job done. So let's get started!
Choosing the right processor for Digital Art
When it comes to laptops for digital art, you want to make sure you have the right processor to get the job done. But with the ever-evolving processor market, it can be hard to keep up with what's available and what's best for your needs. Let's take a look at the latest developments in the laptop processor market and how to choose the best one for your digital art needs.
Since late 2022, both Apple and AMD have released their own system-on-chip modules – Apple with its M1, M1 Pro, M1 Max and M2 chips, and AMD with its 6th generation Ryzen processors. These chips offer exceptional single-core performance and battery life, making them a great choice for laptops used for digital art. Intel has yet to release its 13th-gen processors, so their latest are still 12th-gen chips, featuring their hybrid performance/efficiency core design (based on big.LITTLE). If you're looking for a laptop that offers great battery life without sacrificing too much performance, Ryzen models are your best bet.
While having a fast CPU is important when working with 3D programs or graphics-intensive tasks such as video editing, it isn't always necessary when working with limited polycounts and low resolutions. If you're on a budget, focus on getting a CPU with good single-core performance – multi-threading performance is less important in most cases. To compare different processors, I recommend using Cinebench R23 as it is a popular benchmark for professionals who work with 3D rendering engines such as Cinema 4D, Blender, and Octane. And remember – if you're on a budget, don't expect to get an excellent processor without any trade-offs; prioritize other components such as display quality or RAM capacity instead.
So which processors are best suited for digital art? To help you decide on the best laptop processor for your needs and budget, here is a table of recommended processors by price range:
| Price Range | Recommended Processor |
| --- | --- |
| Minimum | AMD Ryzen 3 3200U |
| Recommended | i3-10110U |
| High-end | i5-10210U |
Picking a good graphics
Gone are the days when you could just grab the cheapest laptop and expect it to be able to run all of your digital art apps. Now, if you want to get the most out of your laptop for your digital art, you're going to need to consider investing in a powerful graphics card.
Unfortunately, with the latest generation of GPUs, things are a little more complicated than they used to be. Nvidia recently released a few RTX 40 series cards, but these are not yet available on laptops. The current range of available laptop GPUs is in the RTX 30 series, such as RTX 3070 Ti. This means that desktop GPUs are now a lot more power-hungry, so the gap between power-limited notebook graphics and desktop graphics cards has widened in the past few years. Furthermore, Nvidia has discontinued the Max-Q label for its RTX graphics cards, meaning laptop manufacturers (OEMs) now determine an exact GPU wattage. This means that there is a wide variance in graphics performance even in laptops with the same GPU chipset.
So, what should you look for when choosing the right GPU for your digital art? Well, it's important to keep in mind that a dedicated graphics card is not required for digital art, but it can make a big difference in some areas, particularly 3D modeling, rendering, and video editing. If you're only doing basic image editing and video encoding, then a mid-range GPU will be more than enough to get the job done.
When comparing graphics cards, a good benchmark to use is 3DMark. This will give you an indication of the performance you can expect from each graphics card.
Finally, if you're looking for a high-end laptop with long battery life but don't need a dedicated graphics card, then you can save some money by going for an Intel UHD 620 or AMD RX 550 instead of a more powerful Nvidia chip.
To help you decide, we've compiled a list of recommended GPUs for various budgets.
| Budget | GPU | Notes |
| --- | --- | --- |
| Minimum | Iris Xe Graphics G7 | The Iris Xe Graphics G7 is a budget-friendly option that is great for basic image editing tasks and web browsing. |
| Recommended | Quadro T500 | The Quadro T500 is a mid-range graphics card that offers good performance for digital art tasks. |
| High-end | GeForce MX550 | For the best possible performance, you'll want to look at the GeForce MX550 – it offers excellent performance for 3D modeling and rendering. |
Hopefully this guide has helped you narrow down the best graphics card for your digital art needs. Remember, not everyone needs a top-of-the-line GPU – so think about what you'll be using your laptop for before splurging on an expensive card!
My memory recommendations for Digital Art
When it comes to digital art, RAM (random access memory) can make a noticeable difference in your workflow. But it's not always necessary to get the latest and greatest RAM in order to be able to work effectively. Let's take a look at what you need to know before choosing the right RAM for your laptop.
First of all, let's start with how much RAM you actually need for digital art. For basic tasks such as working with Lightroom or Photoshop, 8 GB of RAM should be enough. If you're working with video or 3D models, however, you'll want to consider getting 16 GB or more, depending on the complexity of your projects.
The next question you'll have to consider is what type of RAM is best for digital art. Most mid-range laptops come with DDR4 RAM, but you may also find laptops with DDR5 RAM, which offers slightly better performance. While DDR5 is still quite expensive and needs time to mature as a technology, it may be worth investing in if you're working with large files or if you're using a lot of applications at once. But keep in mind that the difference in real-world performance between DDR4 and DDR5 is not that big.
When it comes to RAM, there are three main ways to get more – buy a laptop with upgradable memory (not soldered), buy a laptop with a lot of available slots (so you can add more RAM later on), and buy a laptop with a lot of RAM from the start (at least 16 GB).
My recommendations for various budgets are as follows:
Minimum: 8 GB
Recommended: 16 GB
High-end: 32 GB or more
7 Best Laptops for Digital Art
1
Good price-to-performance ratio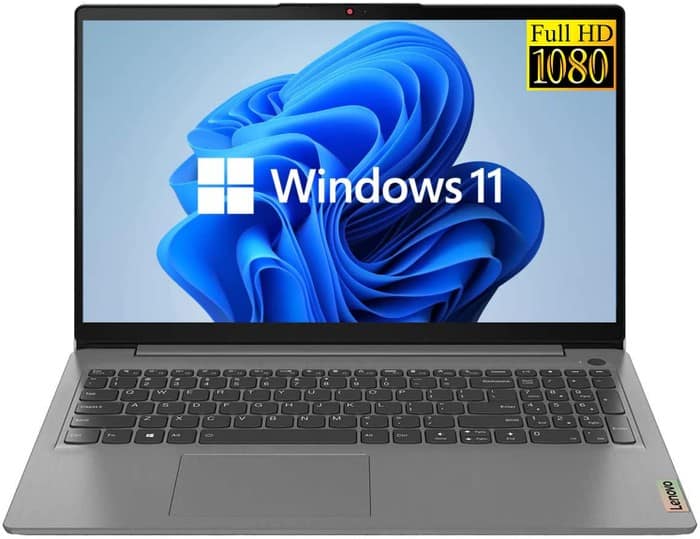 i3-1115G4
|
UHD Graphics Xe G4 48EUs
|
20 GB RAM
|
1000 GB SSD
|
15.6″ Touch; 1920×1080
Pros and cons
Pros
Excellent memory amount (20GB)
Light (3.74 lbs)
Cons
Ordinary processor (i3-1115G4)
Underwhelming graphics card (UHD Graphics Xe G4 48EUs)
View on Amazon
2
Digital Art laptop under $600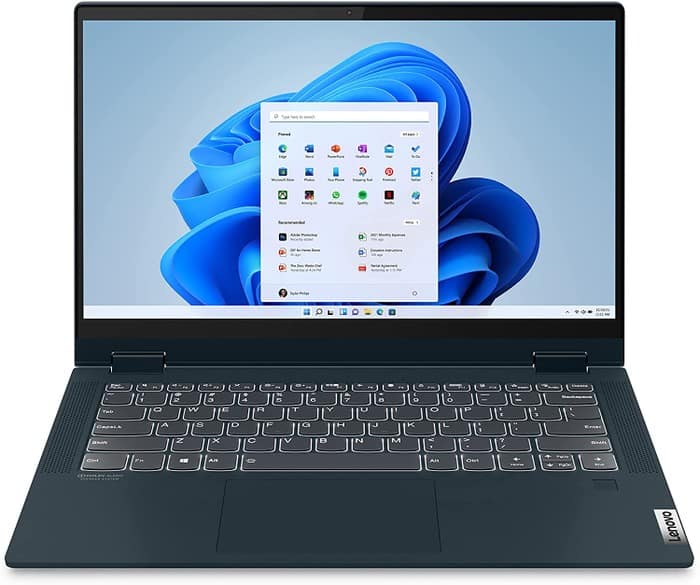 Ryzen 5 5500U
|
Radeon RX Vega 7
|
16 GB RAM
|
256 GB SSD
|
14″ IPS Touch; 1920×1080
Pros and cons
Pros
Solid processor (Ryzen 5 5500U)
Exceptional graphics card (Radeon RX Vega 7)
View on Amazon
3
Digital Art laptop under $1000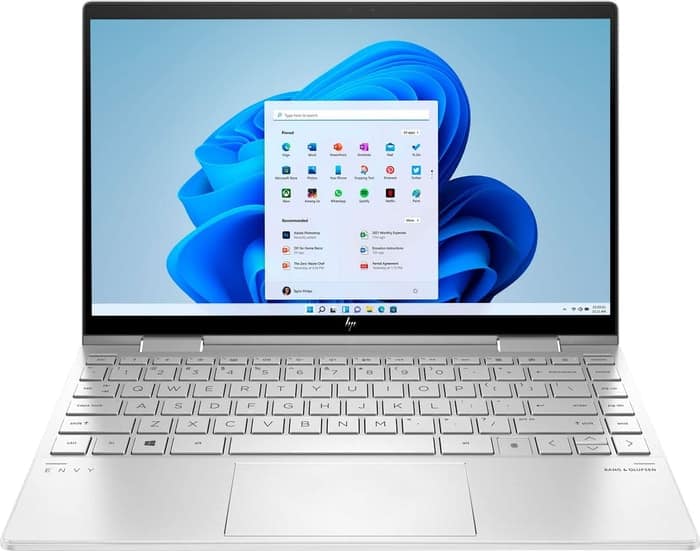 i7-1195G7
|
Iris Xe Graphics G7 96EUs
|
8 GB RAM
|
512 GB SSD
|
13.3″ OLED Touch; 1920×1080
Pros and cons
Pros
Up to scratch display (13.3 OLED Touch)
Featherweight (2.86 lbs)
Cons
Unexceptional processor (i7-1195G7)
Average memory amount (8GB)
View on Amazon
4
Best laptop for Digital Art under $1000
i7-1195G7
|
Iris Xe Graphics G7 96EUs
|
16 GB RAM
|
1024 GB SSD
|
14″ IPS; 3840×2160
Pros and cons
Pros
Solid display (14 IPS)
Splendid battery life (650min)
Cons
Run-of-the-mill processor (i7-1195G7)
Garden-variety graphics card (Iris Xe Graphics G7 96EUs)
View on Amazon
5
Best laptop for Digital Art under $2000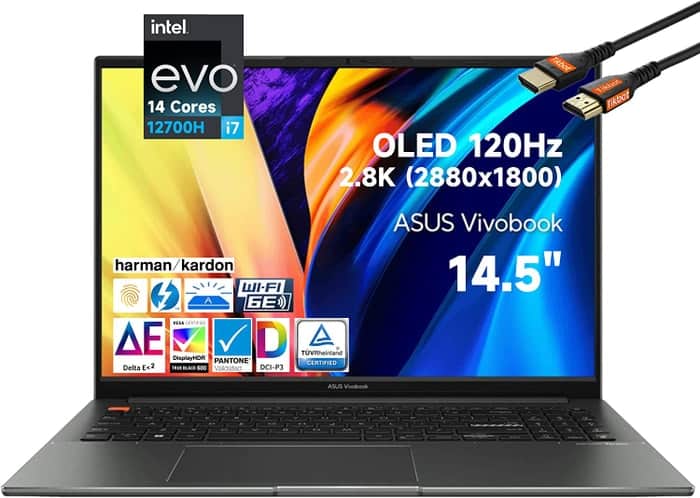 i7-12700H
|
Iris Xe Graphics
|
40 GB RAM
|
2000 GB SSD
|
14.5″ OLED HDR Touch; 2880×1800
Pros and cons
Pros
Splendid processor (i7-12700H)
Great display (14.5 OLED HDR Touch)
View on Amazon
6
Solid image quality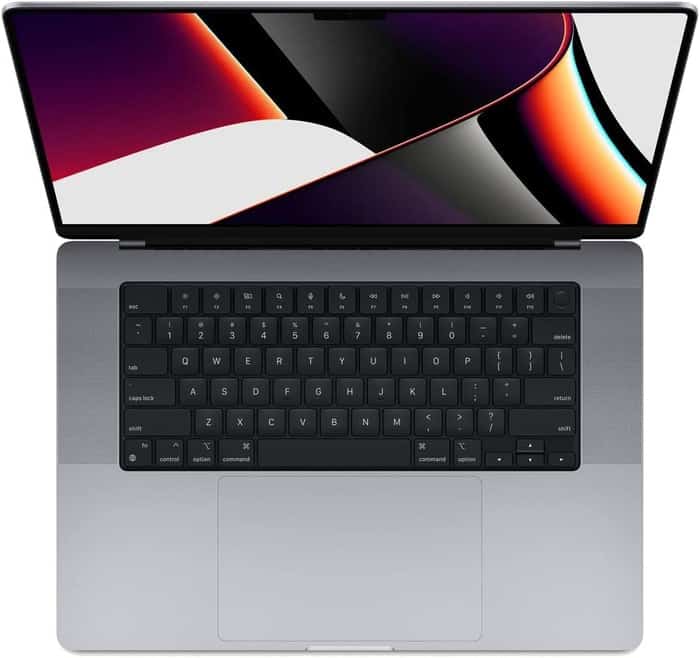 Apple M1 Max
|
Apple M1 Max 24-Core GPU
|
64 GB RAM
|
2000 GB SSD
|
16″ mini-LED; 3840×2160
Pros and cons
Pros
Fair display (16 mini-LED)
Adequate memory amount (64GB)
View on Amazon
7
Solid image quality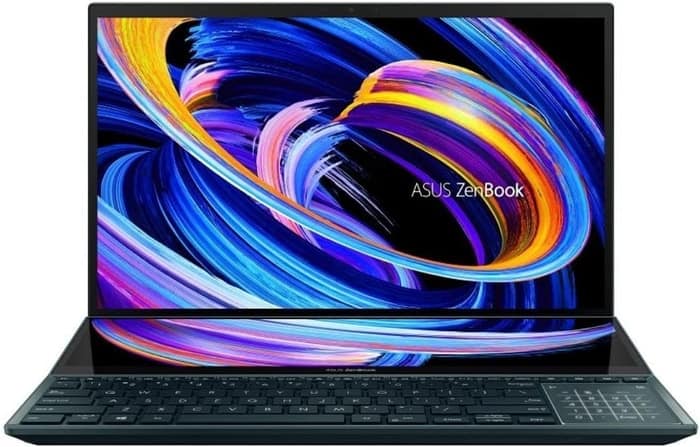 i9-12900H
|
RTX 3060
|
32 GB RAM
|
8000 GB SSD
|
15.6″ OLED Touch; 3840×2160
Pros and cons
Pros
First-class processor (i9-12900H)
Sufficient graphics card (RTX 3060)
Cons
So-so memory amount (32GB)
Not the best battery life (260min)
View on Amazon
Table of the Best Laptops for 10 Essential laptops for digital art in 2022