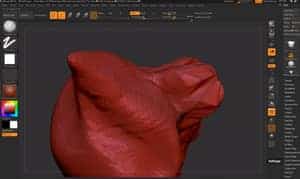 Choosing the best laptop for ZBrush can be a challenging task, especially considering the unique requirements and preferences of digital sculptors and 3D artists. As an avid user of ZBrush and other 3D modeling applications, I understand how crucial it is to have a laptop that delivers top-notch performance, reliability, and efficiency. In this buying guide, we'll explore the essential factors that contribute to an exceptional ZBrush experience, so you can make an informed decision when selecting your next creative companion.
When it comes to finding the best laptop for digital sculpting, one must consider several key components. These include the CPU, GPU, RAM, and storage, all of which play a significant role in ensuring a smooth and responsive ZBrush workflow. To help you make the right choice, I've meticulously reviewed an extensive laptop spreadsheet of recent releases, comparing specs and reviews from both professionals and users alike. I've narrowed down the top laptops based on ZBrush-specific requirements and various price ranges, keeping in mind the needs of artists working on projects ranging from freelance commissions to high-end production studios.
Throughout this guide, I'll address crucial aspects such as viewport performance, rendering capabilities, and the importance of a color-accurate display for digital sculpting. We'll also touch upon the benefits of having a dedicated GPU for real-time viewport rendering and the advantages of SSD storage for faster file access and reduced project load times. By the end of this guide, you'll have a comprehensive understanding of what makes a laptop the best fit for ZBrush and be well-equipped to choose the perfect device for your creative endeavors.
Deciding on a processor
It's been an interesting year for laptop processors, with both Intel and Apple releasing new chips to take on the competition. Intel has released the 12th generation of their Core processors (based on a hybrid performance/efficiency core design), while Apple has launched their own M1, M1 Pro, M1 Max, and M2 system-on-chip modules, which offer incredible single-core performance and battery life. Meanwhile, AMD has managed to take 20% of the CPU market with their 6th generation Ryzen processors, which are best if you need a good battery life in a PC laptop.
If you're looking for a laptop for ZBrush, you have a lot of choices. You can get a laptop with either an Intel or AMD processor, as well as Apple's own M1 chips. As ZBrush is available on both Windows and macOS, you can choose between these platforms. If you're looking for a MacBook Pro, I'll assume that you're primarily using it for ZBrush, so I'll focus on that.
But first, let's take a look at the CPU. The processor is not as important as it used to be, but it's still important to get a fast processor if you want to use ZBrush's real-time rendering engine (Cycles). I'll use Cinebench R20 multi-core scores for my recommendations since it's one of the most popular benchmarks for 3D applications; however, any other benchmark will do just fine as long as it's recent enough to provide a good estimate of the processor performance in ZBrush.
And if you're looking for a high-end workstation, consider getting a laptop with an H-series processor; these are designed for demanding applications such as 3D modeling and gaming, and they offer better performance at the expense of battery life. However, you should also consider other factors when choosing a laptop for ZBrush such as thermals, battery life, and weight.
Now let's take a look at my recommendations by price range. For the budget-conscious user, I'd recommend getting an Intel i3-1115G4 processor; it offers decent performance at a very low price point. For those who don't want to compromise on performance, I'd recommend getting an Intel i5-10310U; it offers excellent performance and good battery life. For the high-end user, I'd recommend getting an Intel i7-1180G7; it offers the best performance of all but with lower battery life.
So depending on your budget and needs, you should be able to find the perfect laptop processor for ZBrush.
What's the best graphics for ZBrush?
If you're a 3D artist who works with ZBrush and you're looking for a laptop, the graphics card is one of the most important components you'll need to consider.
Nvidia currently dominates the laptop graphics market, and they recently released a few RTX 40 series cards, although these are not yet available on laptops. For now, you'll need to look at the RTX 30 series GPUs such as the RTX 3070 Ti. Unfortunately, desktop GPUs are now a lot more power-hungry and the gap between power-limited notebook graphics and desktop graphics cards has widened in the past few years. Furthermore, Nvidia has discontinued the Max-Q label for its RTX graphics cards. Now, an exact GPU wattage is determined by a laptop manufacturer (OEM) which can result in a wide variance in graphics performance even in laptops with the same GPU chipset.
So, how do you know if a graphics card is suited for 3D modeling and rendering? 3DMark is a well-known benchmark that everyone can access, and it's often used to compare different GPUs. Of course, if you're looking for a gaming laptop, you'll also want to look for one with an Nvidia G-Sync panel; it will ensure that your games run smoothly even when your framerate drops below the refresh rate of your display panel (which is usually around 144Hz).
Now, let's take a look at some recommended GPUs based on your budget. For a budget-friendly option, you could consider the GeForce GTX 1650. For a mid-range option, you could look at the GeForce RTX 3050. And, if you're looking for a high-end GPU, you could go with the GeForce RTX 3050 Ti.
Keep in mind that although a dedicated GPU is not necessary for ZBrush, it can speed up some tasks, especially if you're working with V-Ray or Octane.
Here's a summary table of the recommended GPUs and their respective price brackets:
| Graphics Card | Price Bracket |
| --- | --- |
| GeForce GTX 1650 | Budget-Friendly |
| GeForce RTX 3050 | Mid-Range |
| GeForce RTX 3050 Ti | High-End |
Deciding on a memory
The amount of RAM you need to run ZBrush is determined by how complex your scenes and meshes are. Fortunately, memory prices have come down significantly over the past few years, so it's easier than ever to get a laptop with plenty of RAM for ZBrush.
Most mid-range laptops now come with 16 GB of RAM, which should be more than enough for most artists. However, if you're working with high-poly meshes or complex scenes, 32 GB or more is ideal. It's worth noting that DDR5 is still expensive and needs time to mature as a technology – DDR4 will be more than sufficient for most artists.
When shopping for a laptop with a lot of RAM (32 GB or more), make sure it has enough free DIMM slots to support it – most laptops have 2 free DIMM slots. Additionally, you should also look out for RAM latency and frequency, as this can affect the overall performance of your laptop.
Here's a table of recommended RAM configurations depending on your budget:
| Budget | Minimum | Recommended | High-end |
| --- | --- | --- | --- |
| Low | 8 GB | 16 GB | N/A |
| Mid | 8 GB | 16 GB | 32 GB |
| High | 8 GB | 32 GB | 32+ GB |
Unleashing Your Creativity: ZBrush Laptop FAQs
Q: What is the best laptop for ZBrush?
The best laptop for ZBrush depends on your budget and requirements. However, some popular options in 2023 include the MSI GF63 Thin, HP Victus 15, ASUS ROG Strix G15 G513RM, and Lenovo Legion Pro 7i 16. These laptops offer a balance of performance, display quality, and portability, making them suitable for ZBrush users.
What are the recommended specs for ZBrush in a laptop?
The recommended specs for ZBrush in a laptop are as follows:
Memory: At least 16 GB RAM to handle complex projects smoothly.
Processor: An Intel Core i5-10310U or better to ensure smooth performance.
Graphics: A dedicated graphics card like the GeForce RTX 3050 or higher for improved viewport performance.
Can ZBrush run on a laptop?
Yes, ZBrush can run on a laptop. However, it is important to ensure that your laptop meets the minimum system requirements for ZBrush to work efficiently. The performance will vary depending on the laptop's hardware specifications.
What kind of laptop do I need for ZBrush?
For ZBrush, you need a laptop with a powerful processor, sufficient RAM, and a dedicated graphics card. Look for laptops with at least an Intel Core i5 processor or higher, 16 GB or more RAM, and a dedicated graphics card like the GeForce RTX 3050 or better. Additionally, consider a laptop with a high-resolution display for better visual clarity while sculpting.
Is a gaming laptop suitable for ZBrush?
Yes, a gaming laptop can be suitable for ZBrush. Gaming laptops often have powerful hardware configurations that can handle the demands of ZBrush. However, keep in mind that some gaming laptops may prioritize gaming performance over color accuracy and display quality, which can be important for artistic work.
What CPU is best for running ZBrush in a laptop?
The best CPU for running ZBrush in a laptop depends on your budget and performance requirements. However, a laptop with an Intel Core i7-1180G7 or a comparable high-performance CPU will offer excellent performance for ZBrush. This will ensure smooth sculpting and handling of complex models.
How much RAM is required for ZBrush in a laptop?
ZBrush requires a minimum of 8 GB RAM to run, but it is recommended to have at least 16 GB RAM for a smoother experience, especially when working with complex models. More RAM allows for faster loading and handling of large projects.
Does ZBrush require a dedicated graphics card in a laptop?
While ZBrush can run on a laptop without a dedicated graphics card, a dedicated graphics card like the GeForce GTX 1650 or higher is recommended for optimal performance. A dedicated graphics card helps in handling complex models, improving viewport performance, and reducing lag during sculpting.
Can I use a touchscreen laptop for ZBrush?
Yes, you can use a touchscreen laptop for ZBrush. Touchscreens can provide a more intuitive and tactile sculpting experience. However, it is important to note that not all features and tools in ZBrush are optimized for touch input. Make sure to check the compatibility and functionality of ZBrush with touchscreen laptops.
Is SSD storage necessary for running ZBrush on a laptop?
While not strictly necessary, using an SSD (Solid State Drive) for running ZBrush on a laptop can significantly improve the overall performance. An SSD offers faster read and write speeds, which can reduce loading times and improve responsiveness when working with large project files. If possible, opt for a laptop with SSD storage for a smoother ZBrush experience.
4 Best Laptops for ZBrush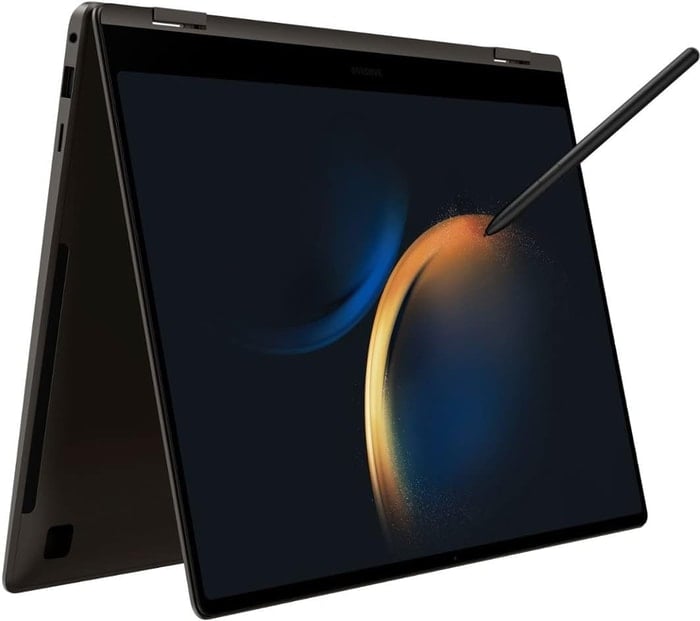 $180
i7-1360P | Iris Xe | 16 GB RAM | 1000 GB SSD | 16″ AMOLED Touch; 1920x1080 |
1.SAMSUNG Galaxy Book3 Pro 360 2-in-1
Gaming never looked better on this OLED display
Alternatives
Lenovo Ideapad 5i Pro
Pros
Terrific display (16 IPS)
Light-weight (4.2 lbs)
Cons
Run-of-the-mill processor (i5-11300H)
Average graphics card (MX450)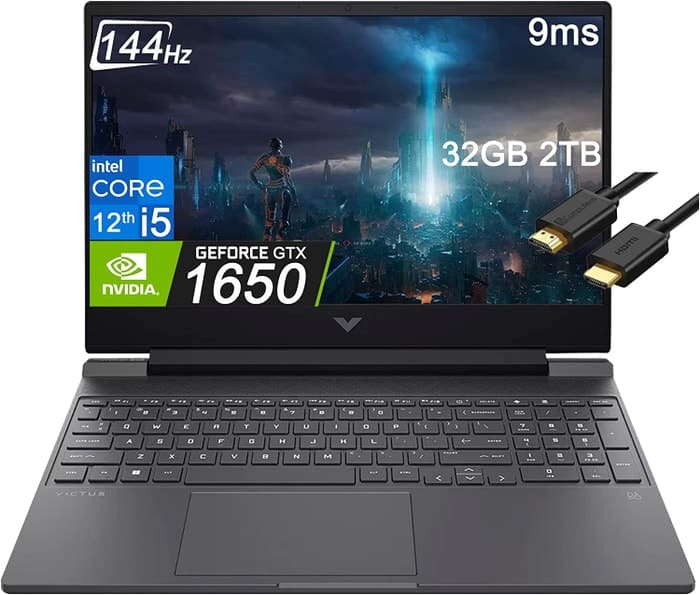 $880
i5-12450H | GTX 1650 | 32 GB RAM | 2000 GB SSD | 15.6″ IPS WA; 1920x1080 |
2.HP Victus 15
HP Victus 15: A budget-friendly gaming laptop with decent performance, but lacks in battery life and design.
Pros
Excellent price
Good gaming performance
Can double as a work laptop
Three color choices
Cons
Bad battery life
Rather plain design
Weak GPU yields unsatisfactory frame rates
Screen only so-so despite 144Hz refresh rate
Summary
The HP Victus 15 is a budget gaming laptop that offers good gaming performance and can also be used for work. However, it falls short in terms of battery life and has a plain design.
Alternatives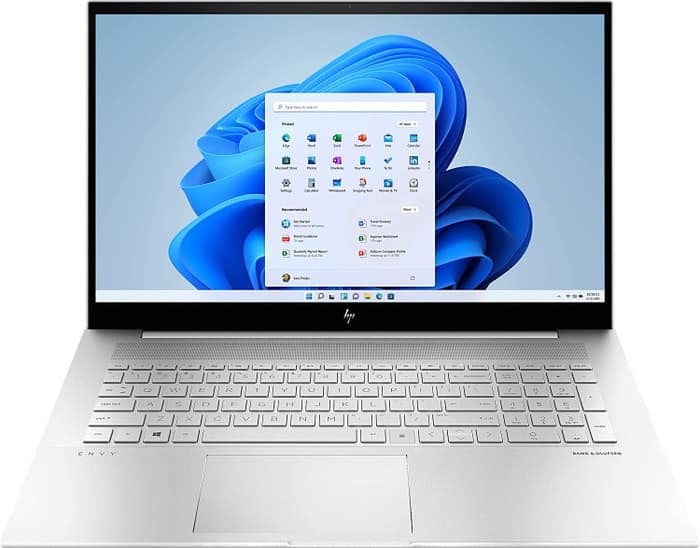 $920
HP Envy
Pros
Excellent memory amount (64GB)
Monumental 2TB SSD
Cons
So-so processor (i7-1255U)
Substandard graphics card (MX550)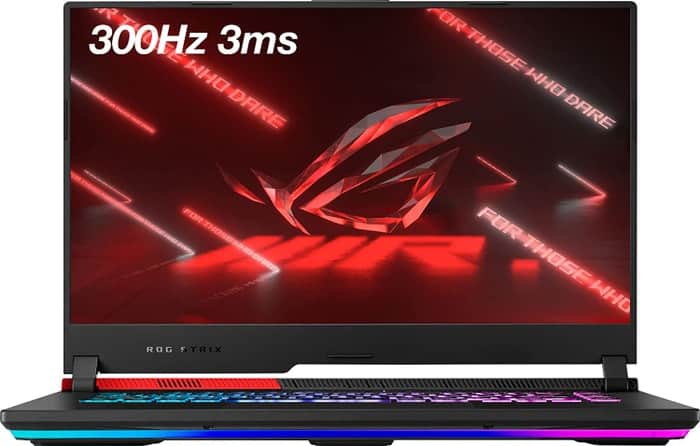 $1,750
Ryzen 9 5900HX | Radeon RX 6800M | 64 GB RAM | 4000 GB SSD | 15.6″ IPS G-Sync; 1920x1080 |
3.ASUS ROG Strix G15
ASUS ROG Strix G15: Unleashing high performance with RTX 3070 and Ryzen 5000.
Pros
High performance CPU and GPU
Good workmanship and design
Quality display
Stable construction
Cons
Limited connectivity
Occasional coil whine in certain situations
Summary
The ASUS ROG Strix G15 is a powerful gaming laptop featuring an RTX 3070 GPU and a Ryzen 5000 CPU. With its high-performance components, good display, and user-friendly maintenance, it delivers an exceptional gaming experience. However, the limited connectivity and occasional coil whine may be drawbacks for some users.
Alternatives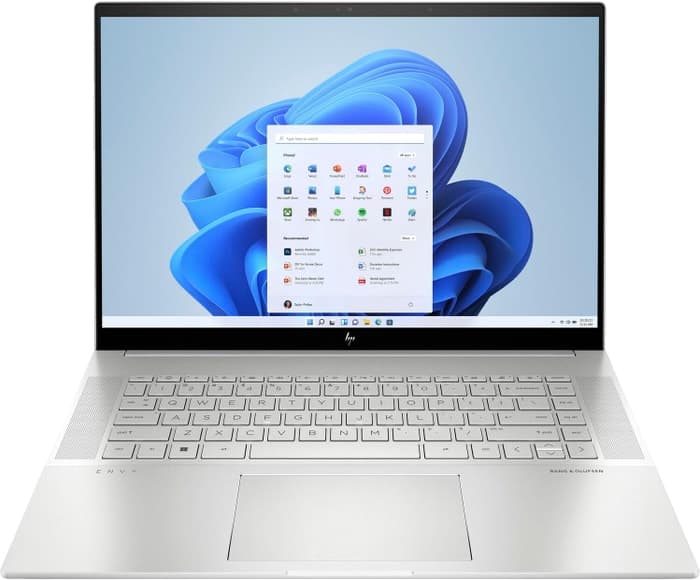 $1,950
HP Envy 16
Pros
Plenty of CPU and GPU power
New 120Hz screen refresh rate
Cons
Merely adequate base screen
Optional OLED has fewer pixels than before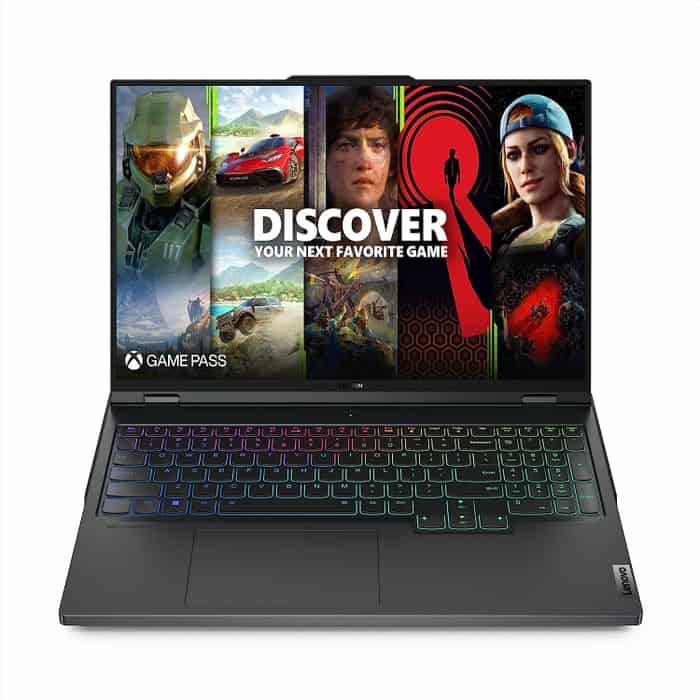 $3,390
i9-13900HX | RTX 4090 | 32 GB RAM | 1000 GB SSD | 16″ HDR; 2560x1600 |
4.Lenovo Legion Pro 7i 16
Lenovo Legion Pro 7i 16: A mid-priced powerhouse for ZBrush.
Pros
Strong overall performance
Big, bright, and fast display
Per-key RGB lighting
Cons
Some flex to keyboard deck
Poor battery life
Summary
The Lenovo Legion Pro 7i Gen 8 is armed with a powerful 13th-gen Core i9 CPU and RTX 4090 graphics, making it a mid-priced laptop that can handle ZBrush with ease.
Alternatives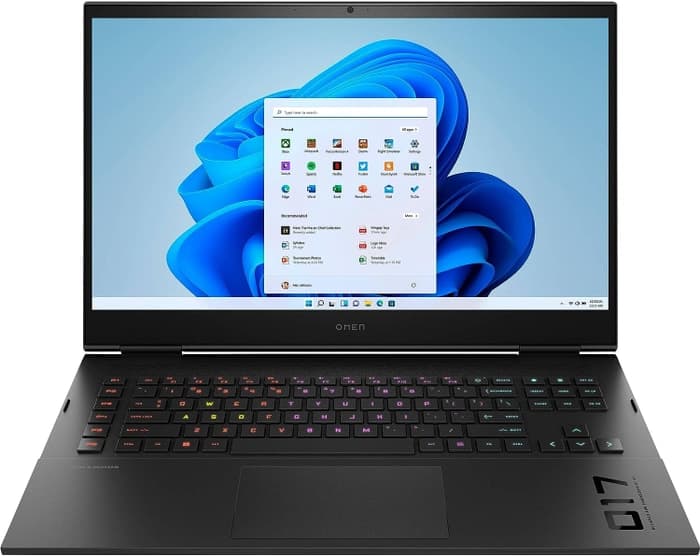 $4,290
HP Omen 17
Pros
QHD display with 165 Hz refresh rate
Expandable working memory
Cons
Slightly below-average performance for a RTX 4080
High noise level
Table of the Best Laptops for ZBrush
| | |
| --- | --- |
| Laptop | Price (approx) |
| SAMSUNG Galaxy Book3 Pro 360 2-in-1 | $180 |
| HP Victus 15 | $880 |
| ASUS ROG Strix G15 | $1,750 |
| Lenovo Legion Pro 7i 16 | $3,390 |