In the fast-evolving world of technology, the laptops of today are leagues ahead of their predecessors from just a few years ago. Professionals across various fields now have access to highly specialized laptops tailored to meet the demands of their work. This article delves into how technological advancements have reshaped professional laptops, enabling a new era of efficiency and productivity.
The core of any laptop is its processor. Recent years have seen a significant leap in processing power with the advent of multi-core and thread processors. For professionals in data-intensive fields like architecture, engineering, and video editing, this translates to quicker rendering times and smoother multitasking.
Modern professional laptops now come with robust graphics cards capable of handling high-resolution visuals with ease. This is a boon for graphic designers, video editors, and game developers who require precise color accuracy and high graphical performance.
The increase in RAM and SSD capacities has drastically reduced load times and enhanced the performance of professional software applications. With more RAM, professionals can run multiple applications simultaneously, while faster SSDs ensure quick access to stored data.
Technological advancements have also extended the battery life of laptops. Professionals on the go can now work for longer periods without constantly worrying about charging their devices.
Portability and Build Quality
Today's laptops are thinner, lighter, yet more robust, thanks to innovative materials and design techniques. This portability does not compromise on performance, making it easier for professionals to carry their powerful workstations wherever they go.
The inclusion of Thunderbolt ports, Wi-Fi 6, and 5G connectivity in modern laptops ensures faster data transfer and reliable online connections, which is crucial for cloud-based applications and remote working scenarios.
Newer cooling technologies keep laptops running at optimal temperatures even under heavy loads, ensuring consistent performance and longevity of the device.
With the integration of fingerprint and facial recognition technology, securing sensitive professional data has become more straightforward and robust.
Manufacturers are now more inclined towards producing eco-friendly laptops with recyclable materials and energy-efficient components, aligning with the global push towards sustainability.
Customizability
The ability to customize laptops based on professional needs is a significant advancement. Whether it's the type of processor, amount of storage, or the graphics card, professionals can now get a laptop that precisely meets their requirements.
Conclusion
In conclusion, the synergy between modern-day technological advancements and the specific needs of professionals has led to the evolution of professional laptops. This progression is not only about enhancing performance but also about fostering a conducive environment for creativity, efficiency, and security. As technology continues to advance, the boundary between what is possible on a desktop versus a laptop is becoming increasingly blurred, opening up new horizons for professional accomplishments.
5 Best Laptops for How Technological Advancements are Shaping Professional Laptops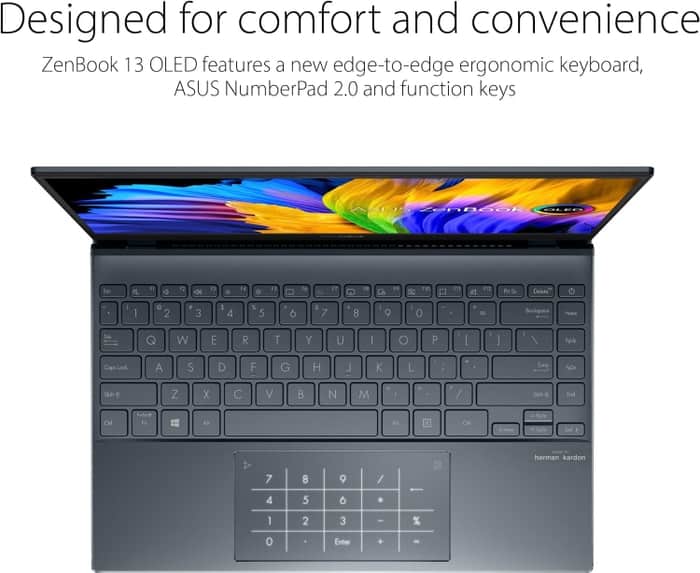 $730
i7-1165G7 | Iris Xe Graphics G7 96EUs | 8 GB RAM | 512 GB SSD | 13.3″ OLED; 1920x1080 |
1.ASUS ZenBook 13 UX325EA-EH71
ASUS ZenBook 13 UX325EA-EH71: Powerful and Long-lasting, but Lacking in Audio and Display Quality
Pros
Sleek and lightweight design
Powerful overall and gaming performance
Excellent battery life
Comfortable keyboard
Cons
Weak speakers
Display could be brighter and has poor brightness distribution
No built-in headphone jack
Summary
The ASUS ZenBook 13 UX325EA-EH71 impresses with its sleek design, powerful performance, and excellent battery life thanks to Intel's new 11th Gen chips. However, it falls short in terms of audio quality, display brightness, and lacks a headphone jack.
Alternatives
$850
HP 17
Pros
Sufficient processor (i5-1235U)
Good memory amount (32GB)
Cons
No IPS Panel (limited viewing angles)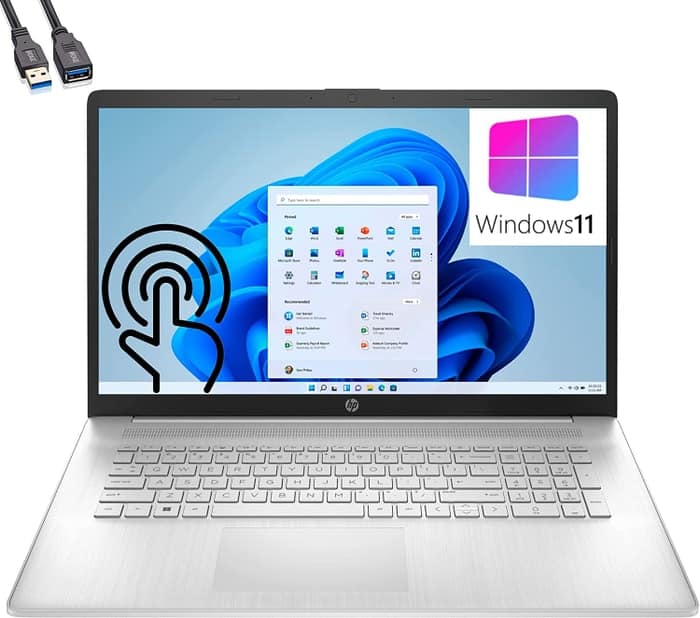 $1,050
i5-1235U | Iris Xe Graphics | 64 GB RAM | 4000 GB SSD | 17.3″ Touch; 1600x900 |
2.HP 17
How Technological Advancements are Shaping Professional Laptops laptop
Pros
Good processor (i5-1235U)
Featherweight (0.37 lbs)
Stupendous 4TB SSD
Numpad
Cons
Substandard memory amount (64GB)
No IPS Panel (limited viewing angles)
Alternatives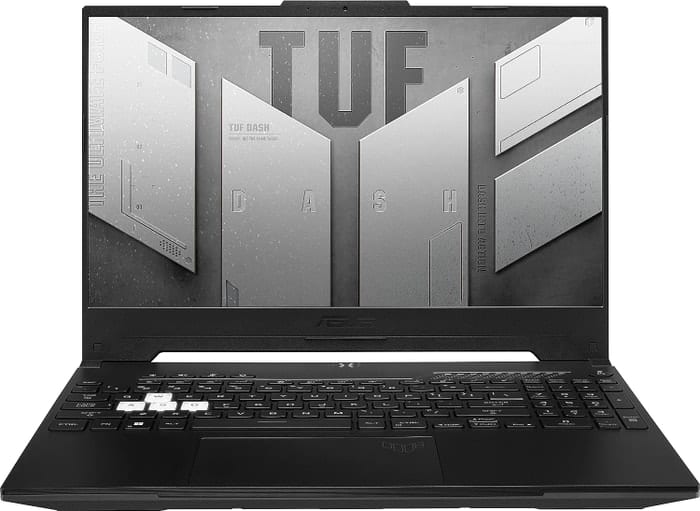 $1,160
ASUS TUF Dash F15
Pros
Lightweight and well-built
Good range of screen options
Cons
Ergonomic quirks
Ports squeezed together on the left edge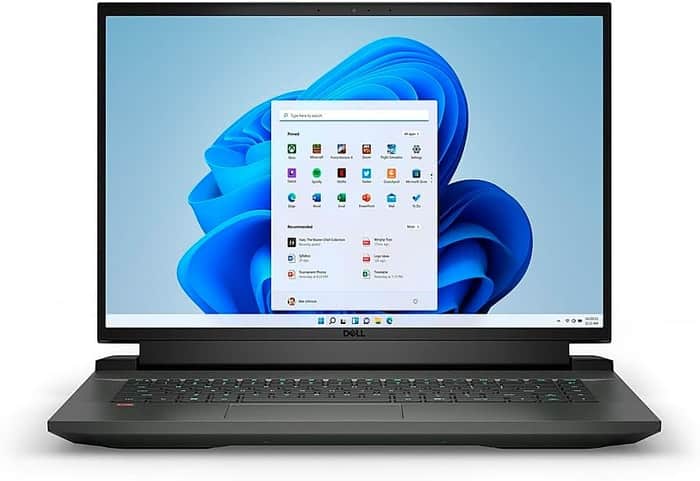 $1,510
i9-13900HX | RTX 4070 | 64 GB RAM | 2000 GB SSD | 16″; 2560x1600 |
3.Dell G16
The Dell G16: Powerful and budget-friendly, but lacks in display quality and battery life.
Pros
Relatively affordable
Powerful performance
Good cooling system
Cons
Mediocre display quality
Short battery life
Heavier and thicker than competitors
Summary
The Dell G16 impresses with its powerful performance and affordability, making it a solid option for budget-conscious consumers in need of a capable gaming laptop. However, it falls short in terms of display quality, battery life, and portability.
Alternatives
$1,500
GIGABYTE AORUS 15 XE5
Pros
Impressive performance in gaming and non-gaming applications.
Highly responsive 165Hz panel with a wide color gamut.
Cons
High power usage at idle and low load.
No card reader.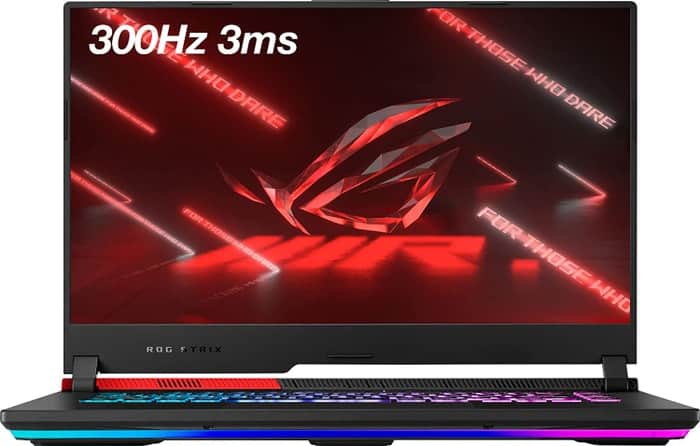 $1,750
Ryzen 9 5900HX | Radeon RX 6800M | 64 GB RAM | 4000 GB SSD | 15.6″ IPS G-Sync; 1920x1080 |
4.ASUS ROG Strix G15
ASUS ROG Strix G15: Unleashing high performance with RTX 3070 and Ryzen 5000 CPU.
Pros
High-performance CPU and GPU
Good workmanship and design
High-quality display
User-friendly maintenance
Cons
Limited connectivity
Coil whine in certain situations
Summary
The ASUS ROG Strix G15 is a powerful gaming laptop with an RTX 3070 GPU and a Ryzen 5000 CPU, delivering impressive performance. It features a high-quality display, sleek design, and user-friendly maintenance. However, it has limited connectivity options and may experience coil whine in certain situations.
Alternatives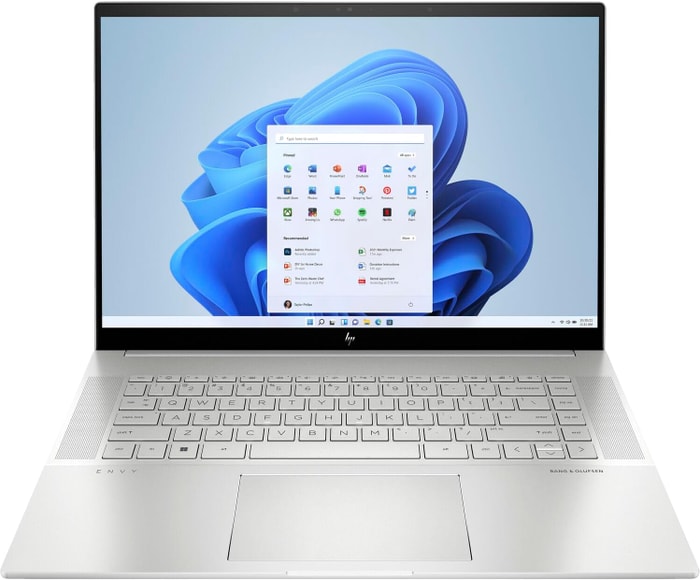 $1,800
HP Envy 16
Pros
Plenty of CPU and GPU power
New 120Hz screen refresh rate
Cons
Merely adequate base screen
Optional OLED has fewer pixels than before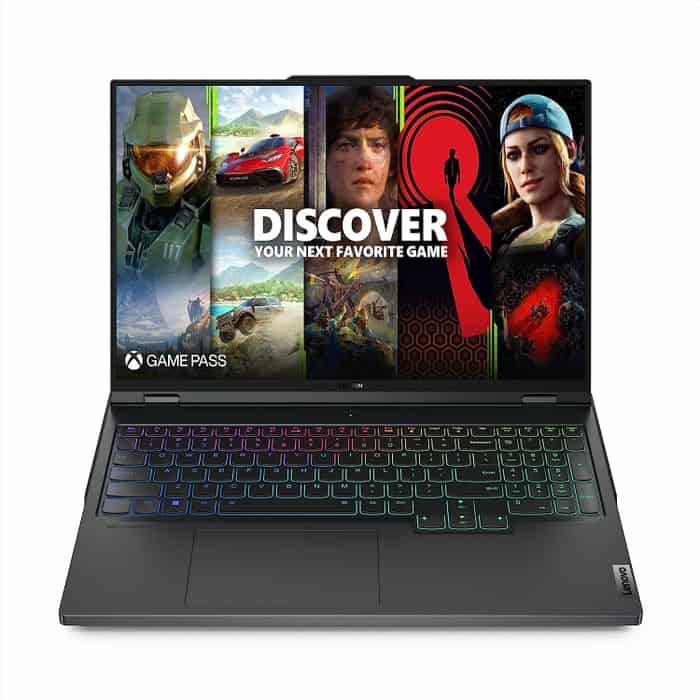 $3,390
i9-13900HX | RTX 4090 | 32 GB RAM | 1000 GB SSD | 16″ HDR; 2560x1600 |
5.Lenovo Legion Pro 7i 16
Lenovo Legion Pro 7i 16: A high-performing gaming laptop with sleek design and justifiable price.
Pros
Strong overall performance
Big, bright, and fast display
Per-key RGB lighting
Cons
Some flex to the keyboard deck
Poor battery life
Summary
The Lenovo Legion Pro 7i 16 combines powerful specs with a sleek design, making it an attractive option in the gaming laptop market. With impressive performance and a reasonable price, it offers great value for those looking for a long-term investment. However, it falls short in terms of GPU performance and battery life.
Alternatives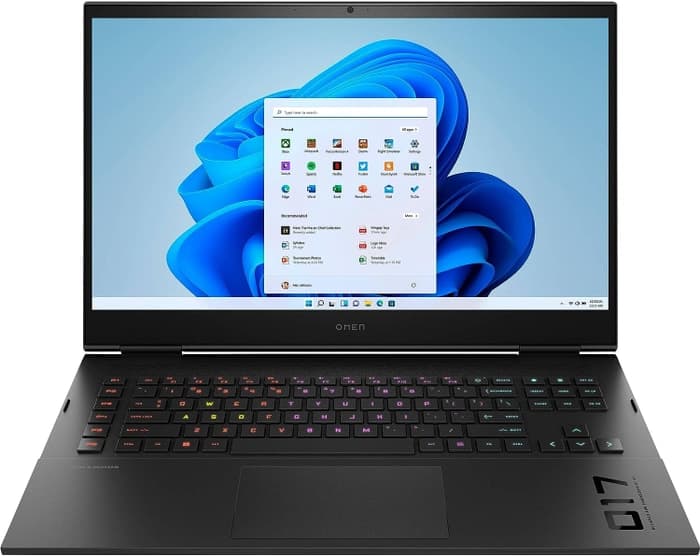 $4,290
HP Omen 17
Pros
QHD display with 165 Hz
Expandable working memory
Cons
Slightly below-average gaming performance for a RTX 4080
High noise level
Table of the Best Laptops for How Technological Advancements are Shaping Professional Laptops
| | |
| --- | --- |
| Laptop | Price (approx) |
| ASUS ZenBook 13 UX325EA-EH71 | $730 |
| HP 17 | $1,050 |
| Dell G16 | $1,510 |
| ASUS ROG Strix G15 | $1,750 |
| Lenovo Legion Pro 7i 16 | $3,390 |