Are you looking to get your hands on a laptop that will give you the best experience while playing Amazon's recently released New World MMO? You've come to the right place! I've dug deep and looked at the gaming laptops from almost every manufacturer.
What's more, I've checked out the newly released specs to confirm that each laptop will be able to run New World with a constant 60 frames per second. I've also paid attention to user feedback on how each laptop handles the game and how these laptops' specs compare to what's currently offered on the market.
At the end of this guide, you'll have a clear understanding of what New World needs from your laptop and what you should look out for in the buying process. You'll also find my top picks for gaming laptops running New World. Let's begin by breaking down each laptop spec and what it means for New World.
The right processor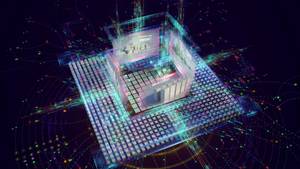 It's time to talk about processors, and we'll start with a no-brainer: They're not as important as graphics cards. That's not to say they're unimportant, though. But for this game, New World, we're talking about a modest GPU that should be more than enough to push the experience forward.
Requirements
The processor will still affect your FPS in New World, but less so than in other games. Your choice of CPU will not change much – you'll need at least a mid-range Intel Core i5 or AMD Ryzen 5. To put it simply, any mid-range processor should suffice for the majority of players. If you want to be safe – pick one of those two.
But I'm talking about gaming laptops and premium gaming laptops at that. For the latter, you'll need to pick a high-end processor such as Intel Core i7 or AMD Ryzen 7/9 – assuming you want to take advantage of high resolutions and high refresh rates screens (240Hz+).
Recommendations
So, what's the best laptop for playing New World? It's hard to say. But if you're looking for a recommendation, I would go with one of the following processors:
Ryzen 5 3500U – minimum recommended processor
i7-10750H – perfect for mid-range gaming rigs
i9-11900H – an extravagant option for laptops with high resolution and high refresh rate displays
TL;DR
you'll need at least a mid-range Intel Core i5 or AMD Ryzen 5
For the latter, you'll need to pick a high-end Core i7 or AMD Ryzen 7/9
The best graphics card for playing New World in 2021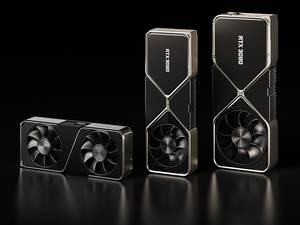 To begin, it's best to note that graphics cards for playing New World are entirely dependent on the performance of the laptop. You should also take into account factors such as the size of the laptop, power efficiency, and budget. With that said, I'm only able to provide you with a few points to help you choose your graphics card.
Bare minimum graphics (under $1000)
If you're working with a strict budget, then GTX 1650 will suffice for playing New World. But do not expect this card to do anything more than merely maintain framerates at the lowest settings possible. So much so that any increase in visual settings will quickly tank performance – 45 FPS on medium will rapidly become 25-30 FPS on high.
Recommended graphics ($1000 – $1600)
For those who want something better than GTX 1650 but can't afford to go all-out, GTX 1660 Ti is a great choice. This card won't break the bank but is powerful enough to run New World smoothly at 60 FPS on high settings. For an additional $200, AMD Radeon RX 5600M might be worth considering if you want an Nvidia card without breaking the bank.
Best graphics ($1600 and up)
If you can splurge for top-of-the-line GPUs without feeling too guilty about it, RTX 2070 is my first recommendation. It can comfortably handle New World on 90 FPS on highest settings. I also like RTX 3070 and RTX 3080 but would recommend them only if you need more power than RTX 2070 and don't mind paying for it.
TL;DR
GTX 1650 will suffice for playing New World
GTX 1660 Ti is a great choice
RTX 2070 is my first recommendation
The best memory for New World in 2021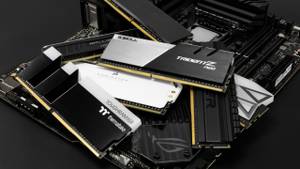 If you are looking for a PC game that will provide the best graphics and performance, then New World is the game for you. The game is perfect for high-end graphics cards and processors, so if you have one of those you are good to go. But it's not just the graphics card and processor that matter when playing New World.
Minimum (8 GB)
It might be tempting to buy a laptop with 8GB RAM when it comes to gaming. That would be the perfect amount of memory for games that don't need much in terms of graphics, such as 2D or platformers. But in the case of New World, this is not enough. Even though New World can run on 8GB RAM, this would result in poor performance and lack of fluidity in the gameplay.
Recommended (16 GB)
The sweet spot for gaming would be 16GB, which is still more than enough for most people. This will provide great gameplay experience with no interruptions or frame rate drops even during intense gameplay sessions. If you're still not convinced – just think about how many applications or programs you currently have open on your computer at any given time. I bet it's more than 16GB!
Best (32 GB)
If you are thinking about streaming your gameplay, keeping multiple games open, or using Chrome 100 tabs open – 32GB might be worth investing in! These days applications are getting bigger and more demanding on system resources – so keep an eye out for applications that will push your system to its limits and choose a laptop with enough RAM to handle them!
My storage recommendations for New World
Is HDD an option?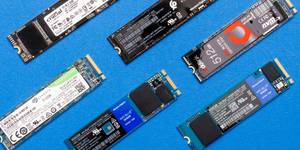 It is. But for this particular game, it's not the best choice. HDDs are pretty common on gaming laptops, but there are some reasons why they don't work so well with New World: higher power draw, lower read/write speeds, and some game mechanics may not work correctly.
Picking an SSD
Solid State Drives (SSDs) are the best choice for playing New World – especially since you'll be loading it into RAM. That means that storage will only come into play when starting up the game or loading levels. SSDs are pretty darn fast – even on laptops with 7200 RPM HDDs. That's why we want to get the fastest one possible. And while SSDs are a lot more expensive than HDDs – there's also a lot more space to store games and movies.
If you're a gamer looking for a balance between size and speed – then 512 GB SSD is a great option to go with. If you're willing to dish out a little more cash for a larger SSD, 1 TB will do nicely. It's also worth noting that M2 storage is preferable over SATA due to its speed increase and better support for NVMe protocols. Lastly, if your budget can't handle anything better than 256 GB – then I'd advise you to save up before upgrading in the future.
Deciding on a display
Resolution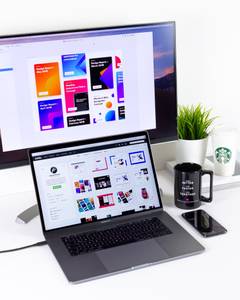 If you're looking for the best laptop for New World – I recommend Full HD (1920×1080). That should be enough for most players, but if you want an upgrade – go with QHD (2560×1440). If you want 4K, I would advise against it. It's not worth the price premium when Full HD is just as good. And besides, New World is not particularly graphics-intensive.
A gaming laptop will come with an FHD display by default. But if you're looking for something more – QHD or 4K displays are available in premium laptops that will cost $1200+.
Panel type
TN panels are cheap and relatively fast in response time – but they lack in other departments like contrast and color accuracy. TN panels are found in budget laptops, but IPS is found in mid-range models. Premium laptops offer both TN and IPS panels – but be prepared to pay more than $1000 for one with an IPS panel. And what about OLED? It's found only in top-of-the-line models with prices around $2000+. If you're getting a mid-range laptop or below – don't bother looking at this option.
6 Best Laptops for New World
1
Great value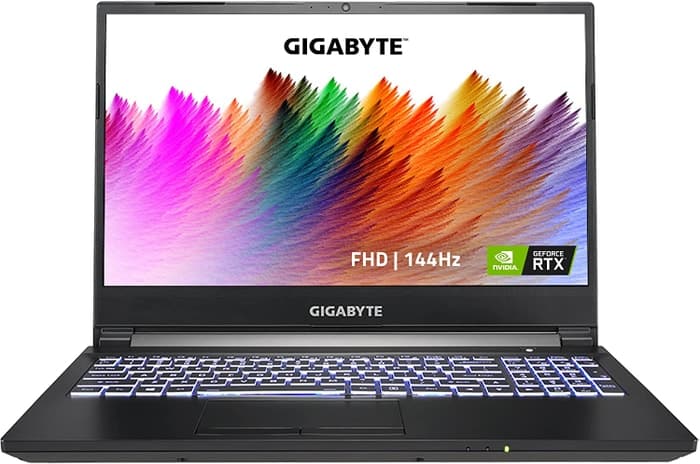 Ryzen 5 5600H
|
RTX 3060
|
16 GB RAM
|
512 GB SSD
|
15.6″ IPS; 1920×1080
Pros and cons
Pros
Awesome processor (Ryzen 5 5600H)
Exceptional graphics card (RTX 3060)
Cons
Underwhelming memory amount (16GB)
Bulky (4.66 lbs)
Alternatives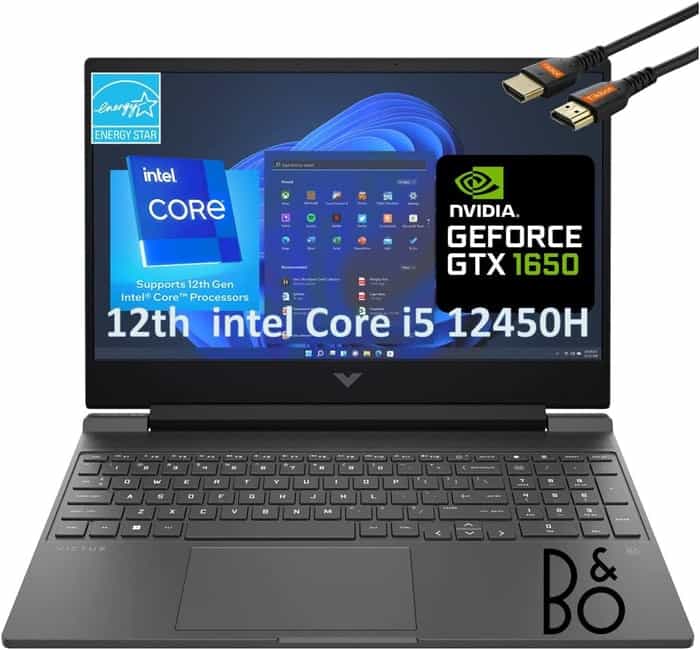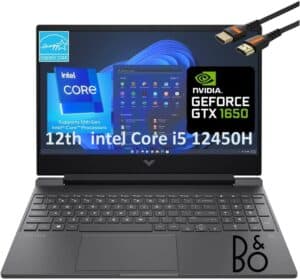 $770
Pros
Great processor (i5-12450H)
Excellent display (15.6 IPS WA)
Cons
Not the best graphics card (GTX 1650)
Ordinary memory amount (16GB)
View on Amazon
2
Fantastic value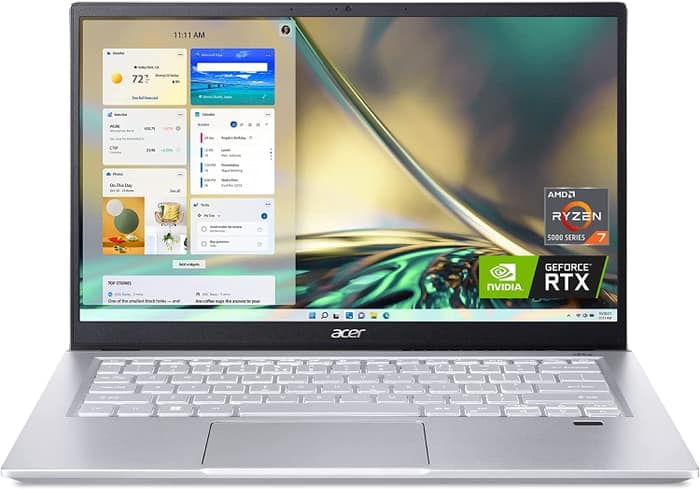 Ryzen 7 5825U
|
RTX 3050
|
16 GB RAM
|
512 GB SSD
|
14″ IPS; 1920×1080
Pros and cons
Pros
Decent processor (Ryzen 7 5825U)
Up to the mark graphics card (RTX 3050)
Cons
Unexceptional memory amount (16GB)
Alternatives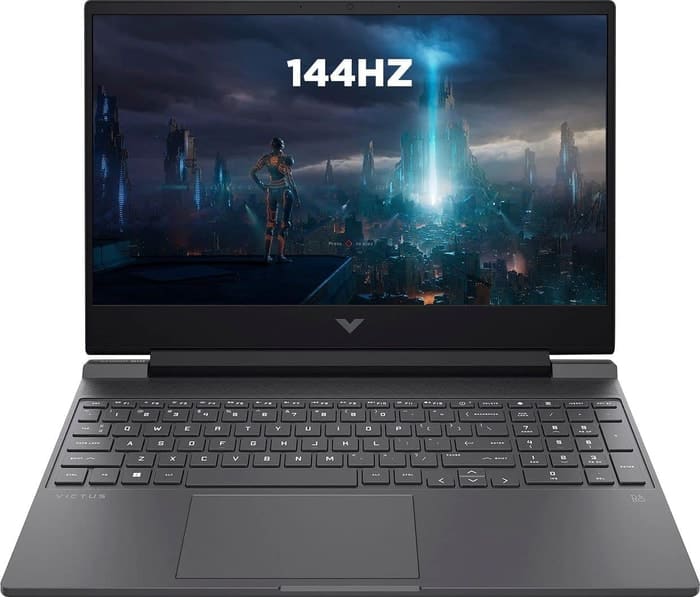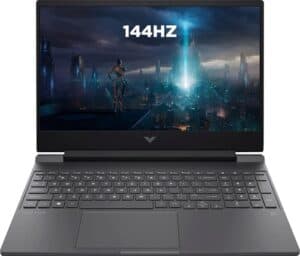 $1,030
Pros
Solid processor (i5-12500H)
Decent graphics card (RTX 3050)
View on Amazon
3
Forget about shortage of storage
Ryzen 9 5900HS
|
RTX 3060
|
40 GB RAM
|
2000 GB SSD
|
14″; 2560×1440
Pros and cons
Pros
Up to scratch processor (Ryzen 9 5900HS)
Up to scratch graphics card (RTX 3060)
Cons
No IPS Panel (subpar viewing angles)
Alternatives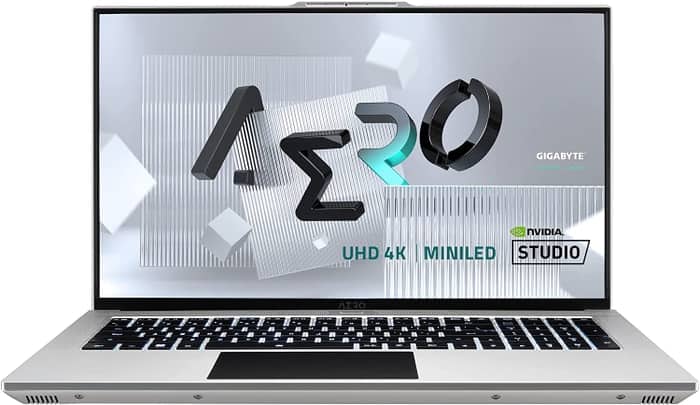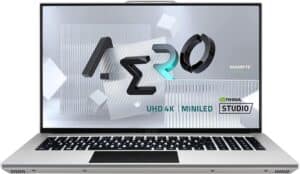 $1,400
Pros
First-class processor (i7-12700H)
Exceptional graphics card (RTX 3070 Ti)
Cons
Run-of-the-mill memory amount (16GB)
Substandard battery life (334min)
View on Amazon
4
Plenty of features for the money
i7-12700H
|
RTX 3070 Ti
|
64 GB RAM
|
2000 GB SSD
|
15.6″ IPS-level; 2560×1440
Pros and cons
Pros
Solid processor (i7-12700H)
Exceptional graphics card (RTX 3070 Ti)
Cons
Unexceptional battery life (305min)
Bulky (5.28 lbs)
Alternatives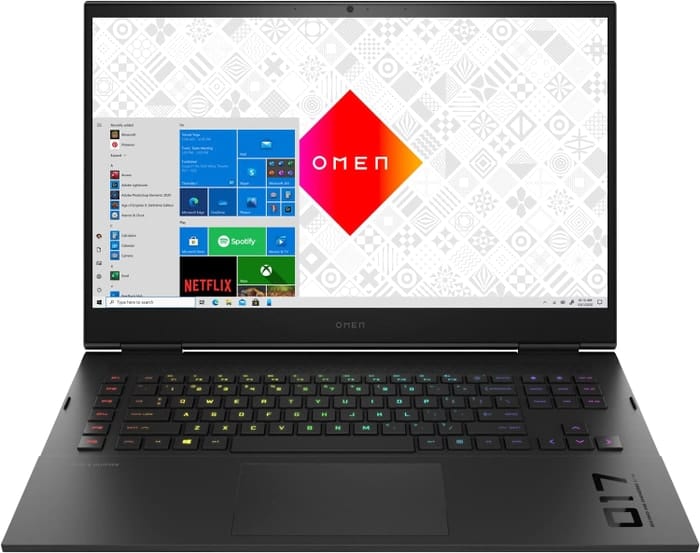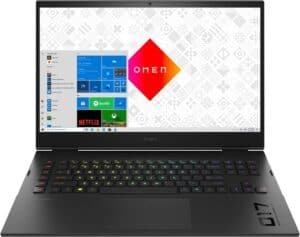 $2,820
Pros
Exceptional processor (i7-12800HX)
Adequate graphics card (RTX 3070 Ti)
Cons
Underwhelming battery life (290min)
View on Amazon
5
Best laptop for New World under $3000
Ryzen 9 5900HX
|
RTX 3080
|
64 GB RAM
|
4000 GB SSD
|
15.6″ IPS-level G-Sync; 1920×1080
Pros and cons
Pros
Superb graphics card (RTX 3080)
Great display (15.6 IPS-level G-Sync)
Cons
Unremarkable processor (Ryzen 9 5900HX)
Heavy (5.06 lbs)
View on Amazon
6
Forget about shortage of storage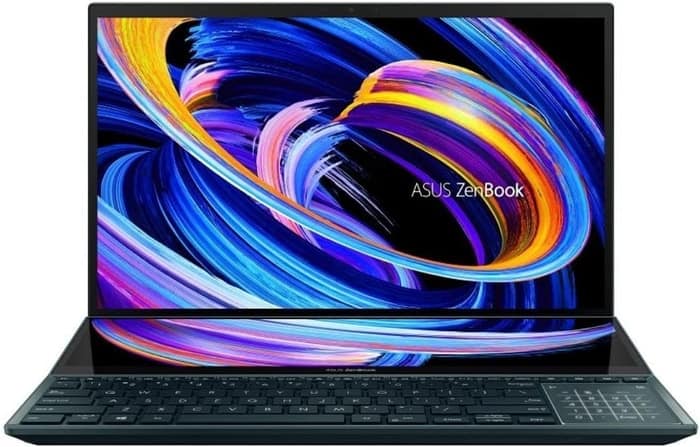 i9-12900H
|
RTX 3060
|
32 GB RAM
|
8000 GB SSD
|
15.6″ OLED Touch; 3840×2160
Pros and cons
Pros
Fair processor (i9-12900H)
Great display (15.6 OLED Touch)
Cons
Run-of-the-mill graphics card (RTX 3060)
Substandard memory amount (32GB)
Alternatives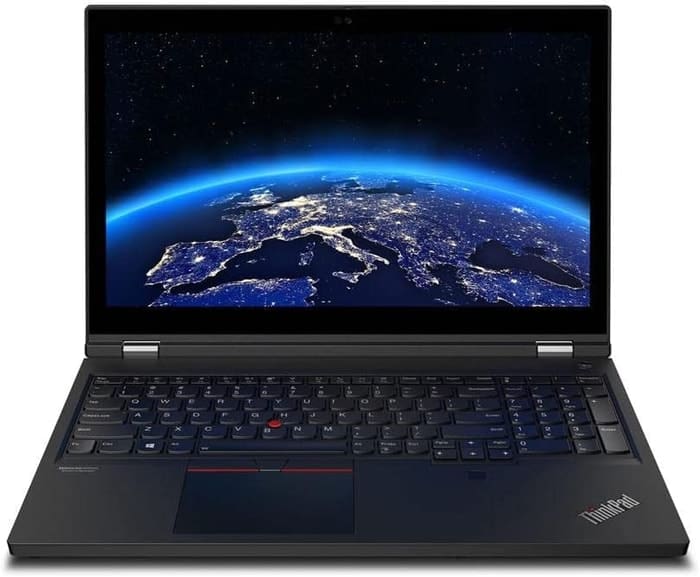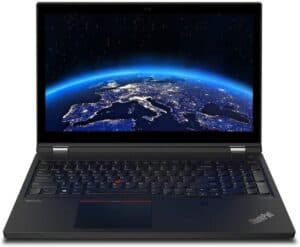 $4,700
Pros
Excellent display (15.6 OLED Touch)
Excellent memory amount (128GB)
Cons
Run-of-the-mill processor (Xeon W-10855M)
Unexceptional battery life (300min)
View on Amazon
Table of the Best Laptops for 15 Best laptops for New World in 2022