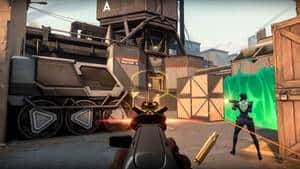 It's no surprise that Valorant is one of the hottest competitive shooters on the market right now. Just like any other online shooter, the way you experience Valorant lies mostly in the hardware you have. So if you are serious about your Valorant gaming, you need to choose a laptop carefully.
But don't worry – I'm here to make sure your Valorant experience is as smooth as possible, with minimum interruptions and maximum performance. In this laptop buying guide, I'll provide you with everything you need to know about finding the best laptop for Valorant. That includes some essential technical advice, such as what parts to look for in a laptop as well as what kind of settings and resolution you should target. And if you scroll to the bottom, you'll find a selection of the best gaming laptops that suit Valorant perfectly. Let's get started!
Choosing a processor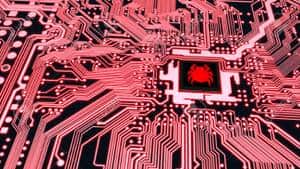 I could go on and on about the importance of a processor for gaming, but to be brief – it's pretty darn important. A fast CPU will minimize FPS lows and maximize performance in-game. So, we should always aim for the best possible processor when buying a laptop for gaming.
Requirements
Valorant is a relatively new game, which means that performance-wise it doesn't need much from your processor. The minimum requirement is an Intel Core i3 or AMD Ryzen 3 with an Intel UHD Graphics 620 or Radeon Vega 3 Graphics (4th Gen). That's pretty decent and you can enjoy Valorant on low graphics settings with a decent framerate (40-60 FPS).
If you want to maximize performance and see even more graphics effects, I recommend upgrading to an Intel Core i5 or AMD Ryzen 5. For top performance and to experience the highest graphics settings available, I recommend opting for an Intel Core i7 or AMD Ryzen 7.
Recommendations
It's not easy to recommend a single best laptop processor for playing Valorant. It really depends on what you want from your gaming laptop. That said, here are some excellent processors at each price bracket:
i3-10110U – the minimum requirement for low graphics settings
i5-1135G7 – good all-around performer that will max out at 60 FPS on high graphics settings
i5-10500H – top performer that will max out at 144 FPS on high graphics settings
My graphics card recommendations for Valorant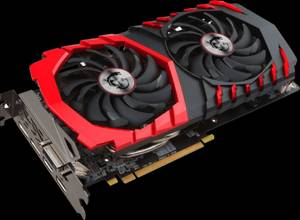 In the event that you're still scratching your head as to what the heck Valorant is, I'm going to keep this one short. I have some sound advice on which graphics card you should pick for playing Valorant, depending on your budget.
Minimum graphics (under $1000)
If you're not a wealthy gamer and can't spare a thousand bucks, then don't worry – integrated graphics will get you by. In particular, Intel UHD Graphics 620 or AMD Radeon Vega 8 will take care of the job at a measly 30 FPS on low settings. It's not going to be a great experience, but it'll do in a pinch.
Recommended graphics ($1000 – $1600)
If you want to play Valorant with high framerates, I recommend GTX 1650 or Radeon RX 5600M. These cards will be able to keep the framerate around 60 FPS on medium settings without too much of a struggle. Not too shabby!
Best graphics ($1600 and up)
For those who can afford the best video cards money can buy, then RTX 3050 is what I recommend. This card will allow smooth gameplay at around 120 FPS on ultra settings in Full HD. And if you have a high refresh rate panel, then you'll get 144+ FPS with no problems whatsoever.
TL;DR
if you can't afford a good graphics card, then get a laptop with integrated graphics
if you can afford a good graphics card, then get GTX 1650 or Radeon RX 5600M for medium settings, and RTX 3050 for ultra settings
Choosing a memory
The good news is – laptop RAM is very easy to get right since we don't need to care much about memory frequency or latency. In the laptop world, all of these secondary metrics sit in a very narrow range. Apart from enthusiast-grade gaming notebooks, every single one has a very similar memory setup, usually strongly tied to the processor and laptop's price bracket. The only spec that is worth your time to get it right is the total memory size. So let's talk about that.
Minimum (8 GB)
First of all, I should mention that you could get away buying an 8GB RAM laptop. Though that's acceptable in a single situation – you're on an uncomfortably tight budget, and you could upgrade the 8GB laptop with an extra RAM stick.
Recommended (16 GB)
If you aren't in this situation – stick with 16 GB. That's the sweet spot for gaming, work, and everything in-between. I might consider 32 GB to be more future-oriented than 16 GB, but if you don't particularly care whether you're ahead of the pack or not – 16 GB is still a considerable amount of memory for most.
Best (32 GB)
Let me ask you a couple of questions. Do you care about streaming your gameplay, keeping multiple games open, or using Chrome 100 tabs open? If that sounds like you – consider paying a premium for a 32GB model. Is there a benefit going beyond that? Sure, the more, the merrier, but it's not necessary by any standard, and I'd instead invest in other components, such as CPU or GPU.
TL;DR
you don't need to care about memory frequency or latency when buying RAM for a laptop
8GB is enough if you're on an uncomfortably tight budget and can upgrade the RAM later on
16GB is the sweet spot for gaming, work, and everything in between
32GB might be worth it if you care about streaming your gameplay or using Chrome 100 tabs open at once
My storage recommendations for playing Valorant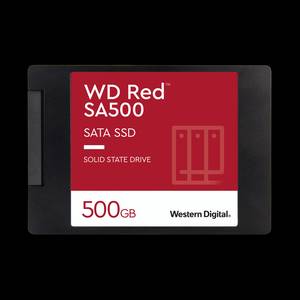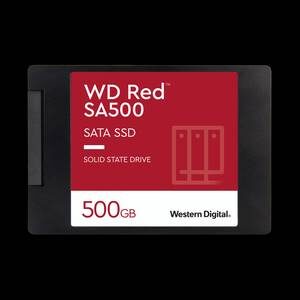 You're one of the best, right? You play games with people that are your equal. You need a lot of space for your games, don't you? We can do this!
HDD or SSD?
When it comes to storage, HDD is not an option. There's no way around it – if you want to play Valorant on a laptop, you'll need an SSD. Why? Well, let's start with the basics. Solid State Drives are just better than hard drives when it comes to speed and reliability. With HDDs, data has to move along physical spinning disks which limits their throughput speed. SSDs use solid-state chips that store data electronically – they're up to 100x faster than hard drives and more reliable in general. That's why we'll be sticking to laptops with SSDs only and resorting to HDDs as a crutch in our cheapest recommendations.
Finding the right size
I know you might be intimidated by the idea of choosing the right size – but don't worry! It's not rocket science. There are three major points that will help you pick the perfect amount of storage: minimum, recommended, and best possible. It's not like you're buying an automobile here – more storage is always better, especially if you like variety in your games library. The minimum is 256 GB (and only for ultra-budget laptops), while 512 GB is perfect for most players; 1 TB SSD is reserved for hardcore players with expansive game libraries; 2 TB SSD should cover all the bases for any gamer worth their salt (I don't think I need to mention 4 TB drives).
TL;DR
choose your storage wisely
pick the right size based on your storage needs (256 GB for ultra-budget laptops, 512 GB for most players, 1 TB SSD for hardcore players, 2 TB SSD for anyone worth their salt)
The right display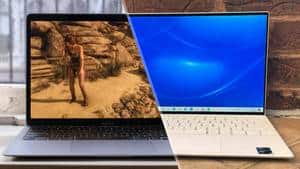 The time has come for us to talk about gaming displays. Displays are one of the most crucial elements of a gaming laptop, and one of the hardest to compare. It's like asking: what do you want out of a car? Faster, better handling, more space? Or something else? And that's the thing with monitors – it's all personal preference. I'll list some general specs, and then we'll discuss how to decide what's essential and what's not.
Resolution
As long as you're playing competitive first-person shooters (CoD: Warzone) – Full HD is more than enough. For those who need an upgrade – 1440p will be adequate for any modern game. 4K? Not yet. The framerate on most games doesn't hit 100 FPS on laptops, and pixel density will be noticeably worse than on higher resolutions. If you want a super expensive gaming laptop – then go ahead and buy 4K.
Refresh rate
If you're into competitive first-person shooters – then high refresh rates are indispensable. But if you're looking for a display with impeccable image quality – don't fret over it too much. A high refresh rate does not impact input latency or frame delay significantly, so there's no need to splurge on a 240Hz screen just for CoD: Warzone. Instead, put your money towards a laptop with a higher resolution screen instead of a fast refresh rate display.
Response time
It is possible to find a 120Hz display without compromising response time significantly. As for G-Sync and FreeSync – these techniques are not as helpful in first-person shooters as they are in other genres such as RPGs or MMOs. In these games, response time is more critical to gameplay success than high framerates or even screen tearing elimination.
6 Best Laptops for Valorant
1
Laptop with insane price and performance ratio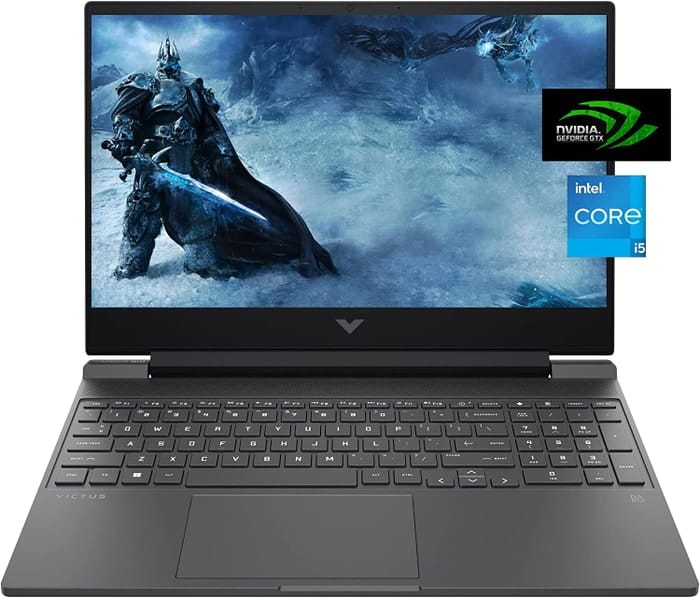 i5-12450H
|
GTX 1650
|
16 GB RAM
|
1000 GB SSD
|
15.6″ IPS WA; 1920×1080
Pros and cons
Pros
Awesome display (15.6 IPS WA)
Fair memory amount (16GB)
Cons
Substandard processor (i5-12450H)
Middle-of-the-road graphics card (GTX 1650)
Alternatives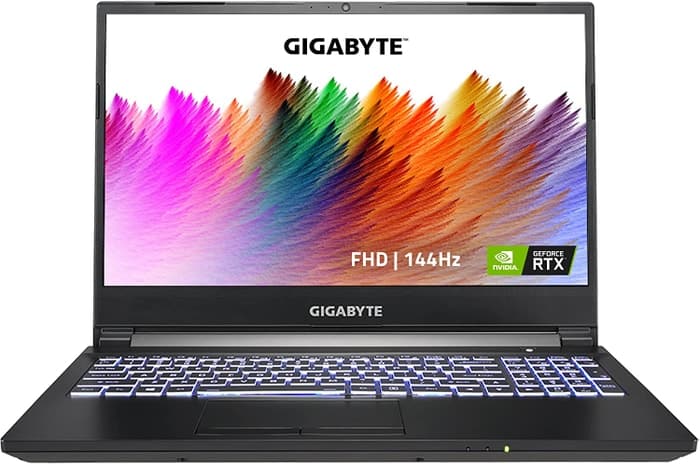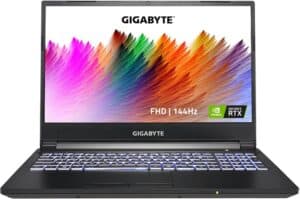 $790
Pros
Great graphics card (RTX 3060)
First-class display (15.6 IPS)
Cons
Mediocre processor (Ryzen 5 5600H)
View on Amazon
2
Valorant laptop under $1200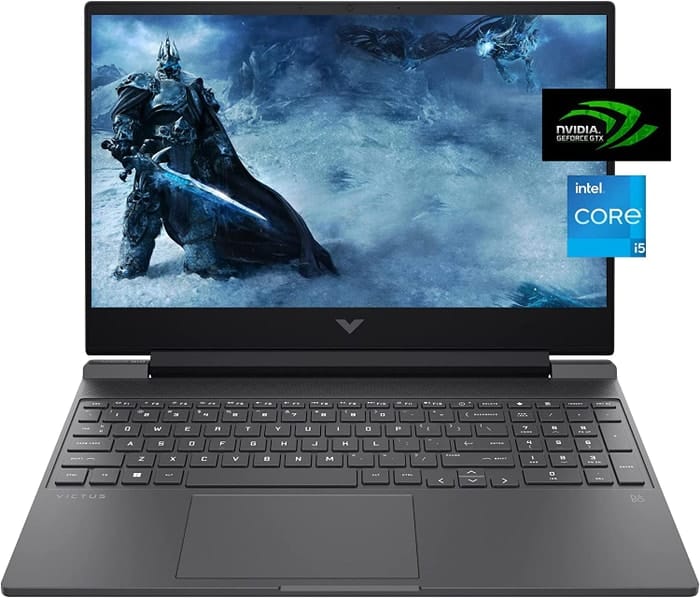 i5-12450H
|
GTX 1650
|
64 GB RAM
|
2000 GB SSD
|
15.6″ IPS WA; 1920×1080
Pros and cons
Pros
Up to scratch display (15.6 IPS WA)
Very good memory amount (64GB)
Cons
Not the best processor (i5-12450H)
Ordinary graphics card (GTX 1650)
Alternatives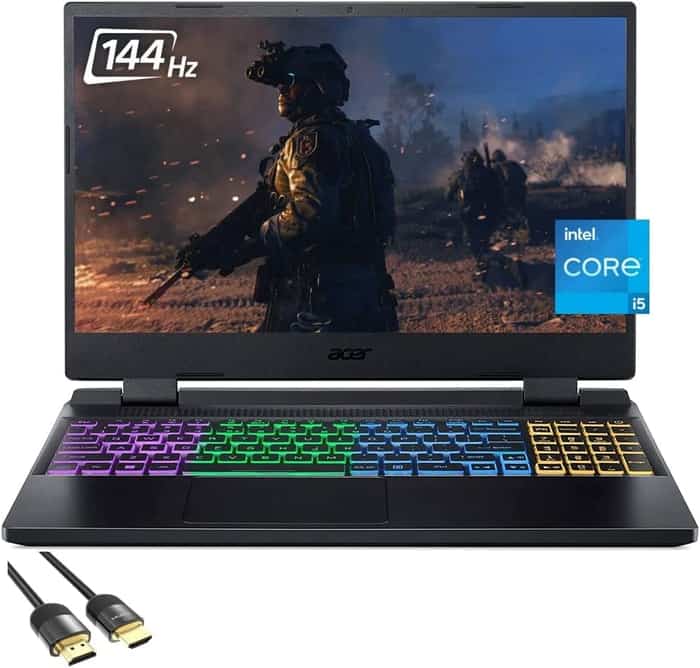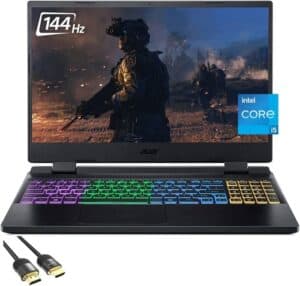 $1,140
Pros
Superb processor (i5-12500H)
Fair graphics card (RTX 3050)
Cons
Underwhelming memory amount (32GB)
View on Amazon
3
Laptop with solid price and performance ratio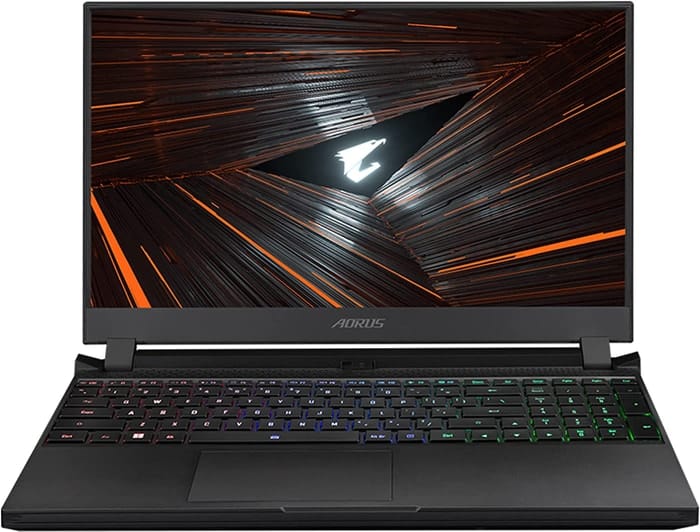 i7-12700H
|
RTX 3060
|
64 GB RAM
|
1000 GB SSD
|
15.6″ IPS-level; 1920×1080
Pros and cons
Pros
Excellent processor (i7-12700H)
Up to the mark graphics card (RTX 3060)
Alternatives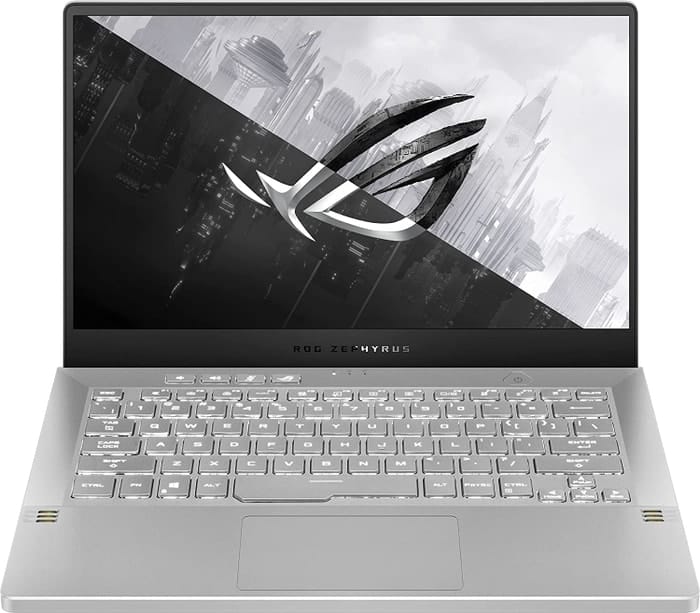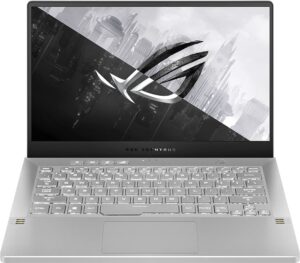 $1,460
Pros
Sufficient processor (Ryzen 9 5900HS)
Up to scratch graphics card (RTX 3060)
Cons
No IPS Panel (limited viewing angles)
View on Amazon
4
Laptop with solid price and performance ratio
i7-12700H
|
RTX 3070 Ti
|
64 GB RAM
|
2000 GB SSD
|
15.6″ IPS-level; 2560×1440
Pros and cons
Pros
First-class processor (i7-12700H)
Excellent graphics card (RTX 3070 Ti)
Cons
Not the best battery life (305min)
Weighty (5.28 lbs)
Alternatives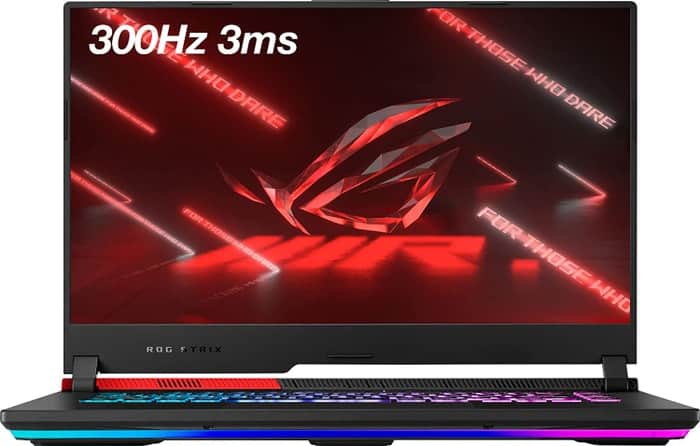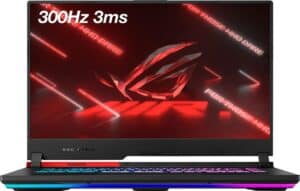 $1,980
Pros
Great graphics card (Radeon RX 6800M)
Terrific display (15.6 IPS G-Sync)
Cons
Average processor (Ryzen 9 5900HX)
View on Amazon
5
The gaming laptop to beat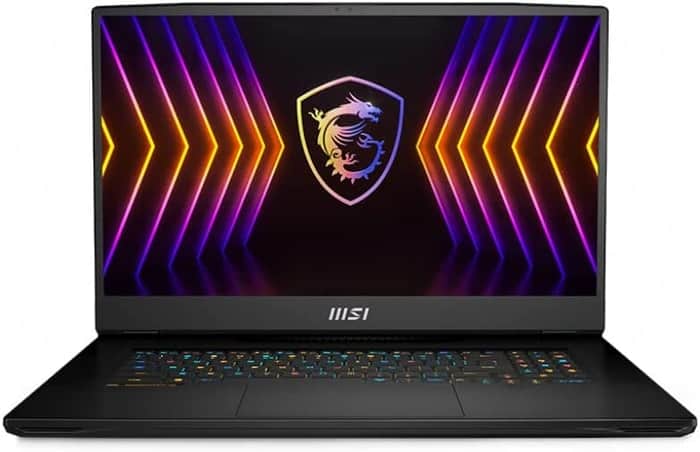 i9-12900HX
|
RTX 3080 Ti
|
128 GB RAM
|
6000 GB SSD
|
17.3″; 3840×2160
Pros and cons
Pros
Superb processor (i9-12900HX)
Splendid graphics card (RTX 3080 Ti)
Cons
No IPS Panel (worse contrast)
Alternatives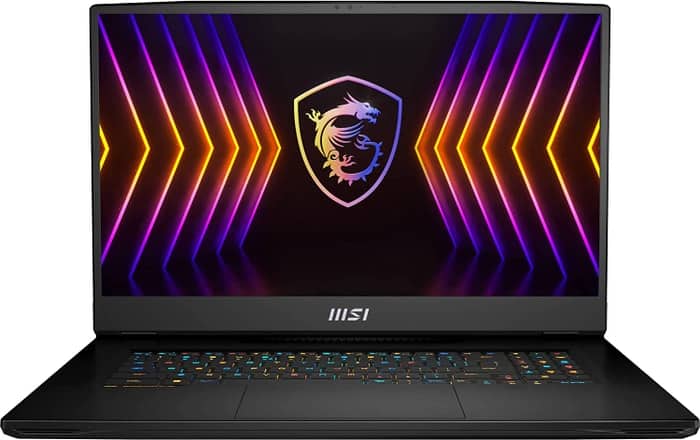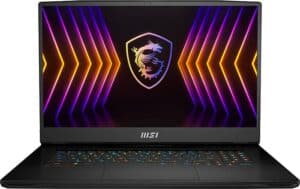 $7,130
Pros
First-class processor (i7-12800HX)
Solid graphics card (RTX 3080 Ti)
View on Amazon
6
Forget about shortage of storage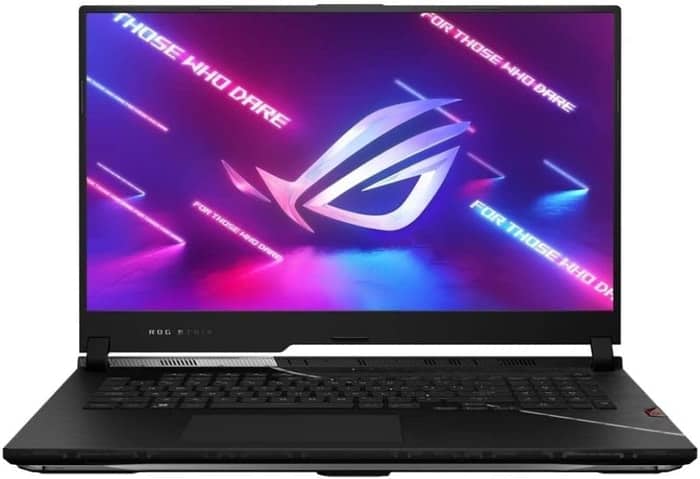 i9-12950HX
|
RTX 3080 Ti
|
64 GB RAM
|
16000 GB SSD
|
17.3″ IPS-level; 2560×1440
Pros and cons
Pros
Excellent processor (i9-12950HX)
Splendid graphics card (RTX 3080 Ti)
Cons
Unexceptional memory amount (64GB)
View on Amazon
Table of the Best Laptops for 5 Best Laptops for Valorant – Specifications & Reviews (2023)